Express yourself with one of original messages for your greeting card! Whether it's a Birthday, Anniversary, Valentine's Day, Father's Day or simply to say I miss You, we have suggestions for card message for all of these occasions.  Never be at a loss for words!
Our Suggestions for Card Messages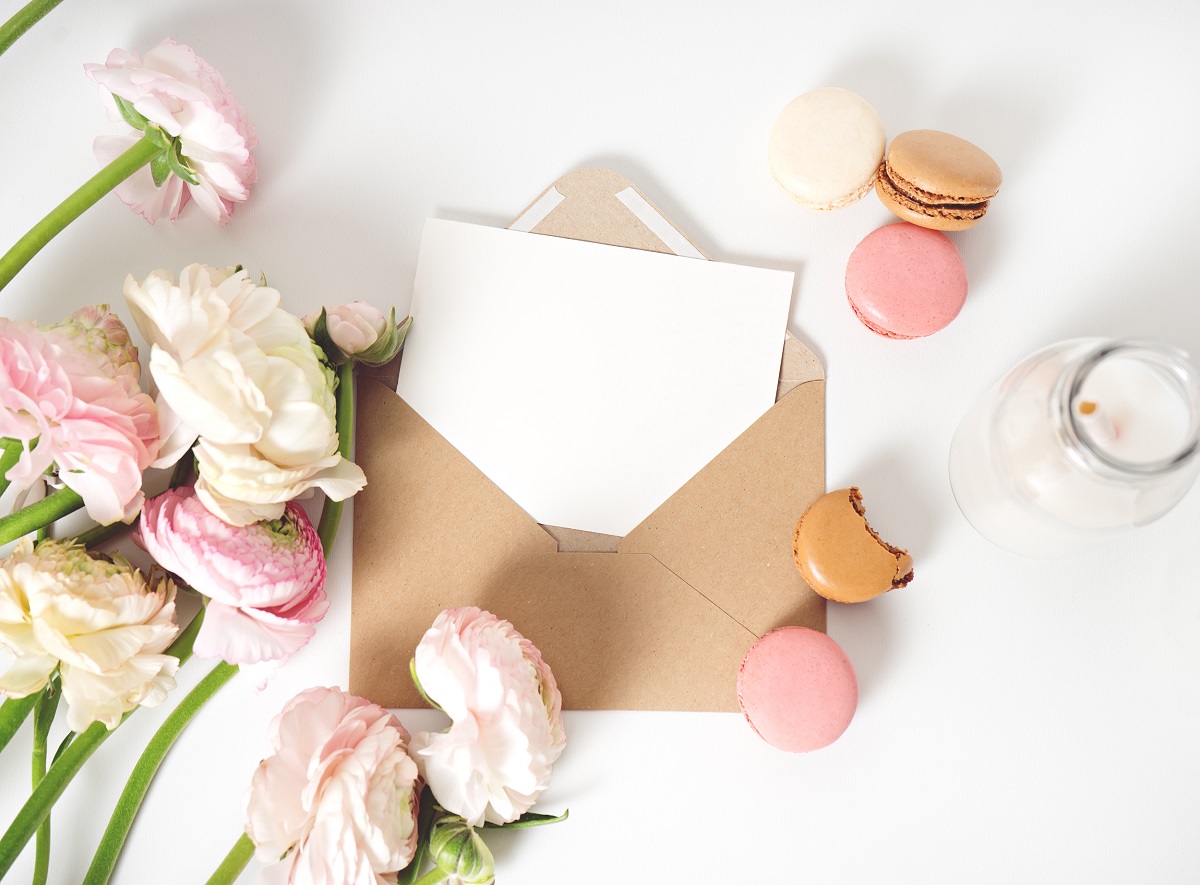 Happy Birthday Messages
Wish your friend a happy birthday with one of these cute birthday messages. Choose the most appropriate message and send it along with beautiful birthday flowers ordered on SerenataFlowers.com.

Happy Anniversary Messages
Wish a perfect pair a perfect day by sending one of these great anniversary messages. Don't forget to add a bouquet of flowers to your greeting card – find a large selection of anniversary flowers on SerenataFlowers.com.
Sympathy & Funeral Messages
Find the right words by choosing one of our condolence and funeral messages. Browse through the selection and find the most appropriate words to show the people in mourning that they are not alone in their grief. Sending flowers with the message is the right choice.

Get Well Soon Messages
How do you tell someone to feel better? Send him or her a "get well soon" message! Browse through our selection of messages and wish your friend a fast recovery with one of them. Don't forget to add get-well flowers to your message!
Congratulations Messages
Say "Congratulations" with one of our messages below. Whether you wish to greet your colleague with a special date or your neighbor with a new home, here you will find the right words to send with a bouquet of congratulations flowers from SerenataFlowers.com.

Cheer up Messages
Do you have a friend who is feeling down? Encourage him or her with one of these positive messages selected by our team to share with you. In case you need flowers, we have a nice selection of Thinking of You flowers on SerenataFlowers.com.


Good Luck Messages
Wish success to your friend or your special one with one of the messages below. Here you will find messages to wish good luck and dreams to come true by writing them on a greeting card. Send these warm words with a bestselling flower arrangement presented by SerenataFlowers.com.


Happy Fathers Day Messages
Wish Happy Father's Day to your dad with a stylish greeting from the list of messages below. Choose perfect words and send them to your father with a Father's Day bouquet of flowers which you can find on SerenataFlowers.com.


Happy Mothers Day Messages
Express your love, care, and gratitude to your mum by sending her a meaningful message from one of the list below. Add a special bouquet of flowers by choosing the most gorgeous Mother's Day arrangement on SerenataFlowers.com.


Happy Valentines Day Messages
Send warm wishes on the sweetest day of the year to your special one by choosing the most beautiful message from the collection of Valentine's Day messages below. Send your love with a gorgeous flower arrangement specially created for the most romantic occasion by Serenata Flowers.


Merry Christmas Messages
Wish Merry Christmas and all the best the holiday can offer to your family and friends with one of these warm messages. A Christmas bouquet will be a great addition to your Christmas card.


Thank You Messages
Express your gratitude to your friend, a family member or a colleague with a nice "Thank You" message. Click below for the selection of the best "Thank You" messages. Don't forget to add Thank You flowers to your greeting card.

Miss You Messages
Are you looking for the best way to say "I Miss You" to your special one? Take ideas from these nice messages and quotes that express love and romance. A beautiful flower arrangement will be a perfect addition to your greeting message.


Sending a card along with a gorgeous bouquet of flowers is the best way to express your affection, love, care or respect to your special one, friend or family member. Order same day or next day flower delivery on SerenataFlowers.com.