When a flower-worthy occasion arrives, it's important to choose a bunch of flowers that are thoughtful, perfumed, picture-perfect and symbolic.
In order to get it right, you must consider a few factors – namely the personality of the recipient, the season, the event and what the flowers symbolise.
If you're unsure of what to go for, here we've have compiled a list of our favourite bouquets that are fitting for all occasions to help you on your way.
How to pick a bunch of flowers for any occasion
Wedding
When choosing flowers for a wedding, be it for your own bouquet or a centrepiece, seasonal flowers are the best option. If the wedding is taking place in the spring, choose a series of pale, delicate flowers to complement the season.
Recommended flowers:
for summer soirees, opt for tropical, boldly coloured blooms
for a winter wedding, dark, rich coloured flowers.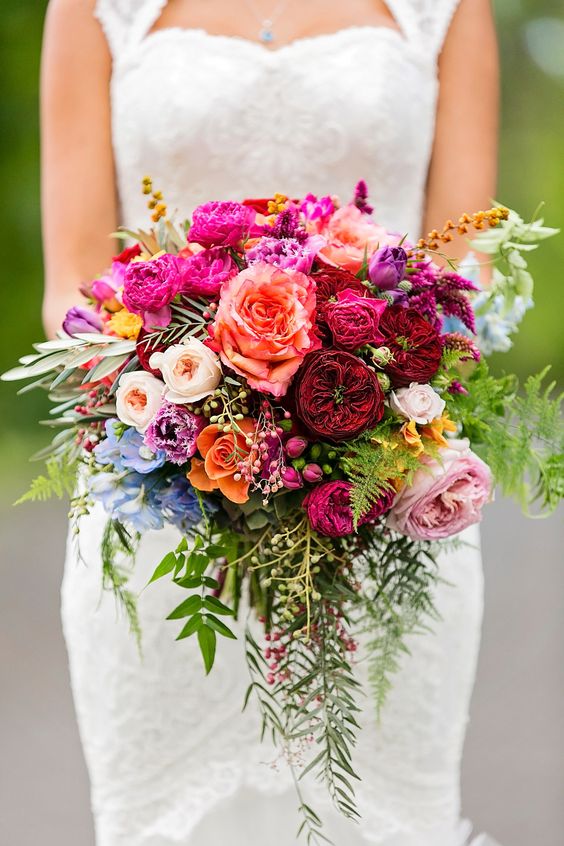 Anniversary
Seasonal flowers are again a great option.
However, instead of supplying a bunch of flowers alone, you can combine with gourmet goods, a bottle of champagne (especially when gifting your loved one) or a fruit basket.
When it comes to gifting flowers to family and friends on their anniversaries, choose something that suits their personality. Regardless of what you choose, be sure to add a personal touch and make it a surprise!
Recommended flowers: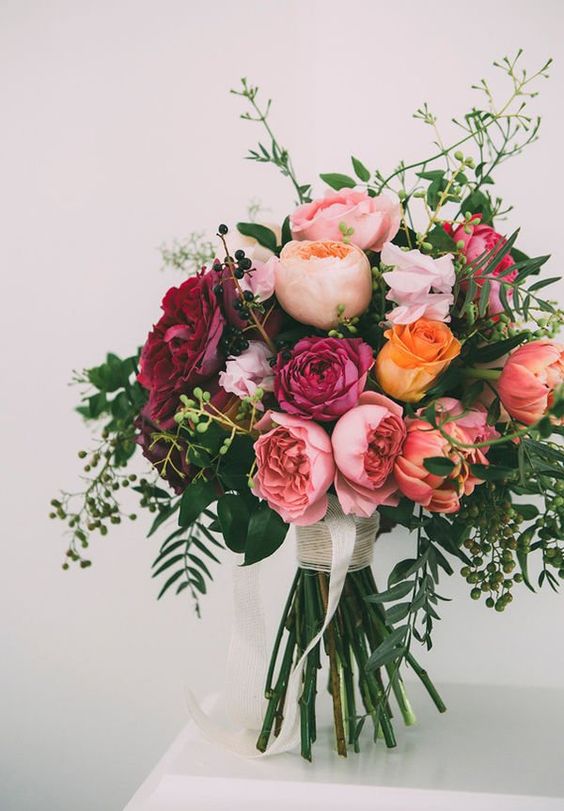 Birthday
Anything bright and colourful is a great idea for a birthday celebration. If the person you're gifting has a favourite flower, choose a bunch of blooms containing just that! Certain flowers can also be paired by the recipients month of birth, like the recommendations below:
Recommended flowers:
carnations – January
violets or daffodils – February
Sweet Pea – March and April
Lily of the valley – May
roses or larkspur – June and July
gladiolus, aster and marigolds – August through to October
Chrysanthemums, poinsettias – November and December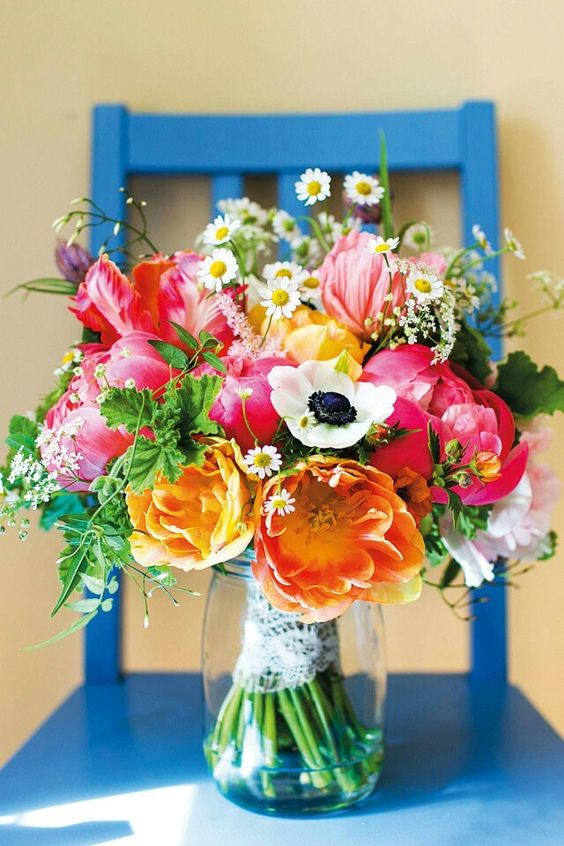 Christmas
Traditionally, Christmas is associated with seasonal flowers such as the Christmas cactus (which boasts lush green leaves and red or pink flowers), holly (which has both green leaves and red berries) and poinsettia (which has red or white flowers and green leaves).
Other options include Christmas Amaryllis. All share the same red, white and green colour palette and each is a perfect gift to give a loved one to wish them season's greetings!
Recommended flowers:
Christmas cactus
holly
poinsettia
Christmas Amaryllis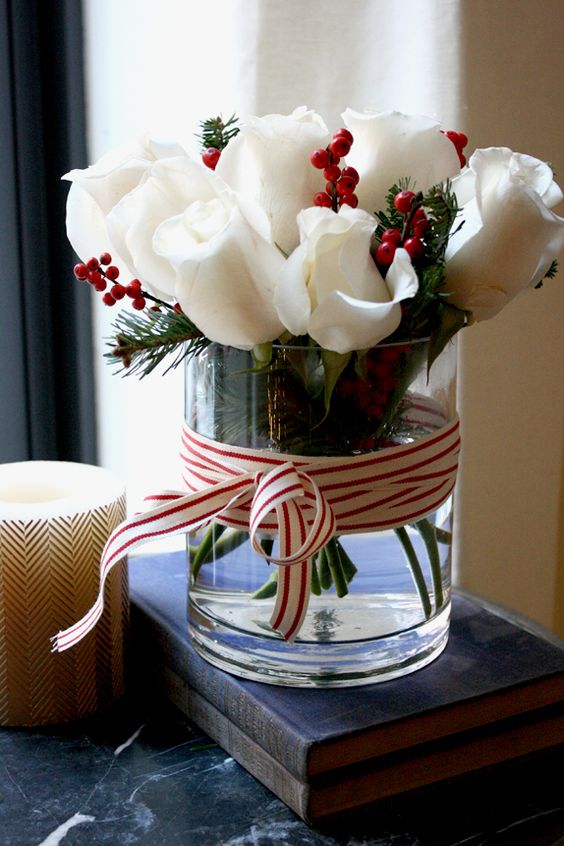 Date Nights
Date nights, whether a date with your boyfriend, girlfriend, wife or husband, are a great occasion for flowers. With so many of us leading such busy lives, it's important for us to detach from the world we live in and spend quality time with our loved ones.
Whether it's a home cooked meal and a few glasses of wine or a romantic night out, being surprised with a bouquet of flowers is a guaranteed great start to the date! If you're only a few dates into the relationship, it's a good idea to choose a simple bouquet, anything too extravagant and you may overwhelm the one you're trying to impress. Opt for the likes of purple orchids or a bunch of vibrant dandelions.
If you're gifting a long-term partner however, red tulips, the traditional red rose, blue or pink gerberas or white gardenias are an ideal option.
Recommended flowers:
orchids
dandelions
red roses
gardenias
red tulips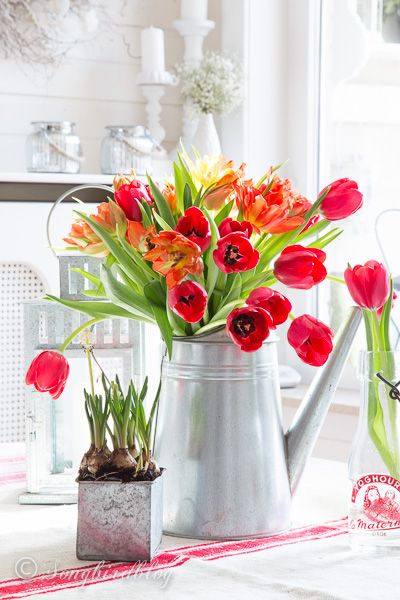 Valentine's Day
The month of love is always a good excuse to gift a loved one with a beautiful bunch of flowers! Vivid reds, hot hues and bright pinks are the traditional choice for Valentine's Day. If the relationship is new, purple lavender roses are a great alternative.
For a long-term relationship, red tulips are a good idea as they symbolise love. Roses however are the most superior choice, and gifting a loved one with a beautiful bouquet of roses is a guaranteed winner in terms of colour and flower choice.
If you're less about following the crowd, the Peruvian lily or pink blossoms are ideal – they're both easy to source at this time of year and long lasting. Try to choose a flower that reflects your loved one's personality to add a distinctive touch and avoid yellow blooms, as these are symbolic of friendship.
Recommended flowers:
red roses
red tulips
lavender roses
Peruvian lilies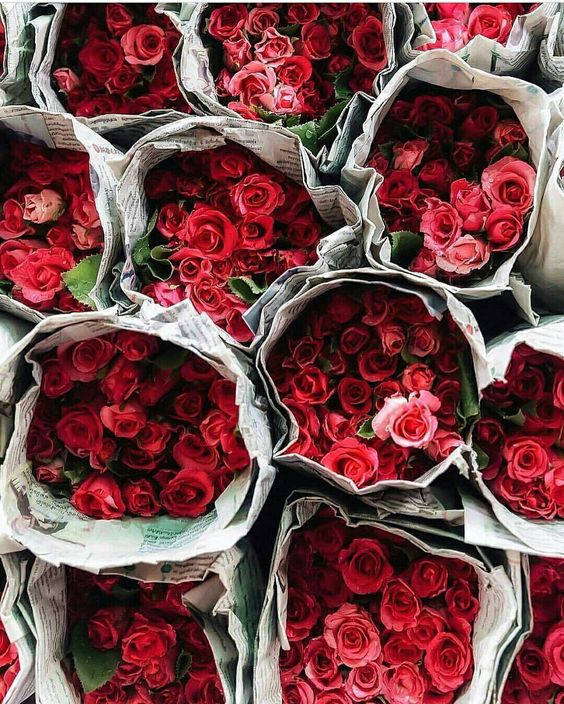 Mother's Day
Just like Valentine's Day, hues including reds and pinks are great for Mother's Day as they represent both love and admiration.
The likes of carnations, pink roses and white daisies are all good choices, especially when paired with pink tulips or lilies. For a cheerful, joyful gesture that is a little more outside of the box, choose pink gerbera daisies. Jasmine and exotic pink orchids are also a great choice as they symbolise grace and elegance.
For that extra wow factor and to show your mum just how much you appreciate her, add a hamper of fruit, balloons or a small piece of jewellery to the mix.
Recommended flowers:
pink carnations
white daisies
pink tulips or lilies
gerbera daisies
jasmine
exotic orchids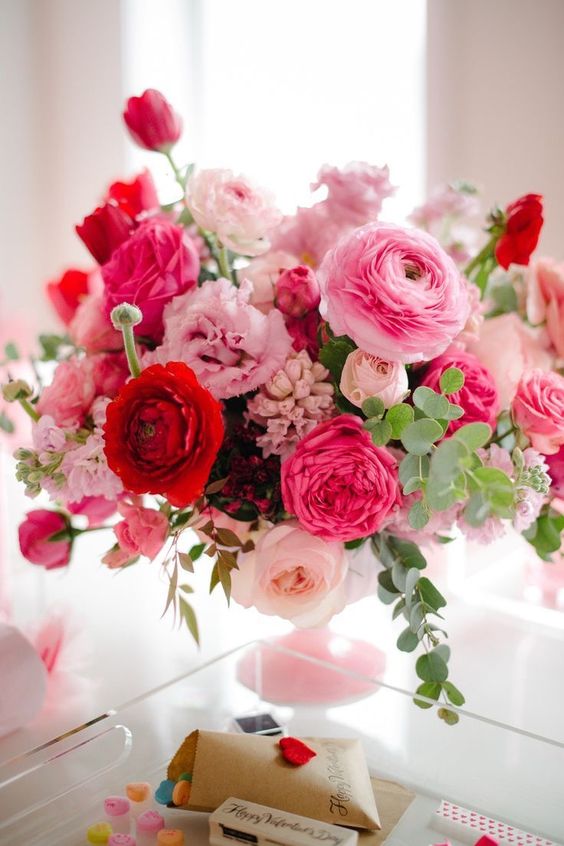 Get Well Wishes
When someone is feeling a little under the weather, a beautiful bunch of bright and cheerful flowers is a guaranteed pick-me-up.
To bulk this floral arrangement out and to inject even more colour, add healthy greenery to the bouquet in the shape of foliage, oversized leaves or lush green stalks. If you're visiting someone in hospital, try to avoid choosing flowers that are too fragrant. Assorted arrangements are always a safe option, especially if you don't know the person you're gifting too well.
The likes of purple or blue irises are a great choice. If visiting a loved one in their own home, both marigolds and brightly coloured houseplants are a great shout. For children, choose flowers with a youthful look and bouquets that come with a get well balloon.
Recommended flowers:
blue iris
yellow tulips
marigolds
houseplants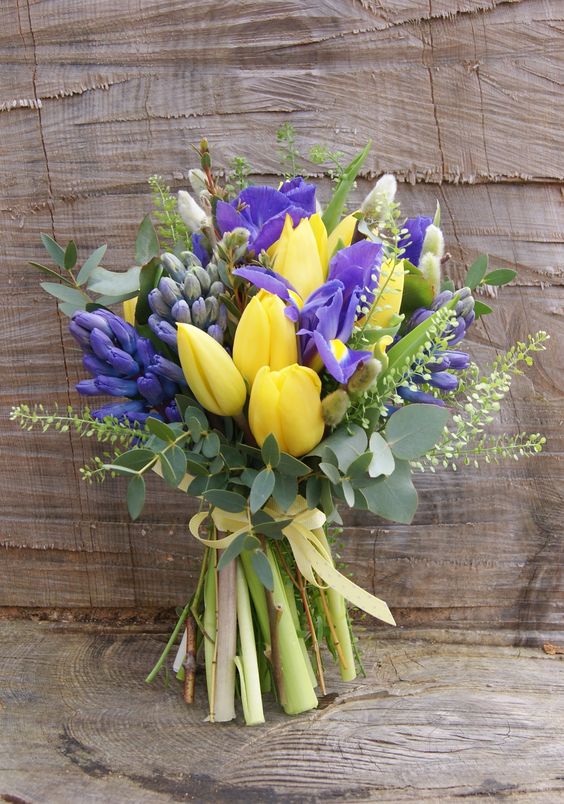 Funeral and Sympathy
Yellow daylilies are a prevalent choice for funerals as they are symbolic of the soul leaving the body. However, asides from these blooms, yellow is often a colour to avoid at funerals. Other good options include white roses or chrysanthemums.
Colour is an extremely important factor to bear in mind when choosing a floral arrangement for a funeral. Try to steer clear of oranges and reds and select comforting colours instead, such as soft pastels, greens and blues.
Post the funeral, when the grieving process has begun, brighter colours are more suitable, such as purples and yellows, and such bouquets can be sent directly to the recipient's home. Think lilies, daisies, carnations, gladioli and orchid plants, as these are perhaps the most suitable options for such an occasion.
Recommended flowers:
yellow daylilies
white roses
white chrysanthemums
white lilies
white carnations and orchid plants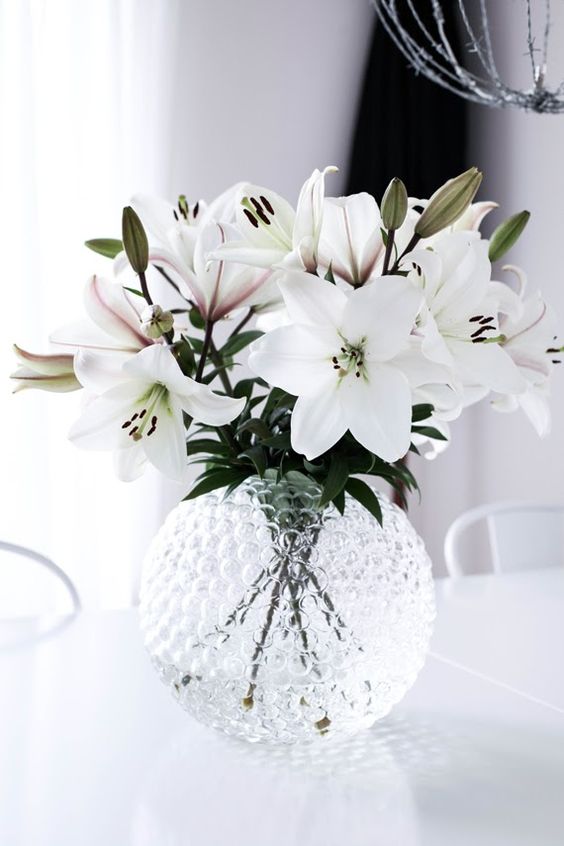 Flowers for graduations
Whether they've just finished their final year at University or they're graduating from a Master's degree with flying colours – a bunch of flowers can be a great gift and one that will show the recipient just how proud of them you are!
Traditionally, the flowers celebrated for success are orchids, carnations, plumeria or roses. All of these blooms are popular options and all come in an array of colours, meaning there is something to suit every taste! If you're struggling, simply pick flowers in shades that you know the recipient will love. Add a bottle of champagne, a soft cuddly toy or a cake to the bouquet to create that extra wow factor.
Recommended flowers:
orchids
carnations
plumeria
roses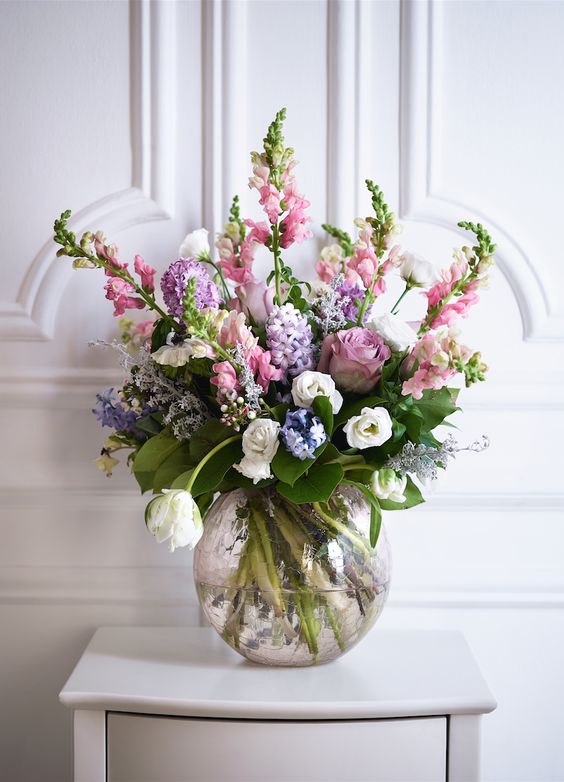 Flowers for you
Asides from gifting friends, family and colleagues with flowers, it's important to treat yourself every now and again.
Whether it's to add a splash of colour to a newly decorated room or a houseplant to your conservatory – flowers are instant mood enhancers and buying them for yourself is a guaranteed pick-me-up. You may have just signed a deal at work or finished all of your household chores, but whatever the reason; a bunch of flowers is the perfect reward to yourself after a busy few weeks at home or in the office.
Equally, if you're having guests to stay, placing a bouquet of fragrant flowers in the hallway or in the guest bedroom is certainly one way to welcome them into your home.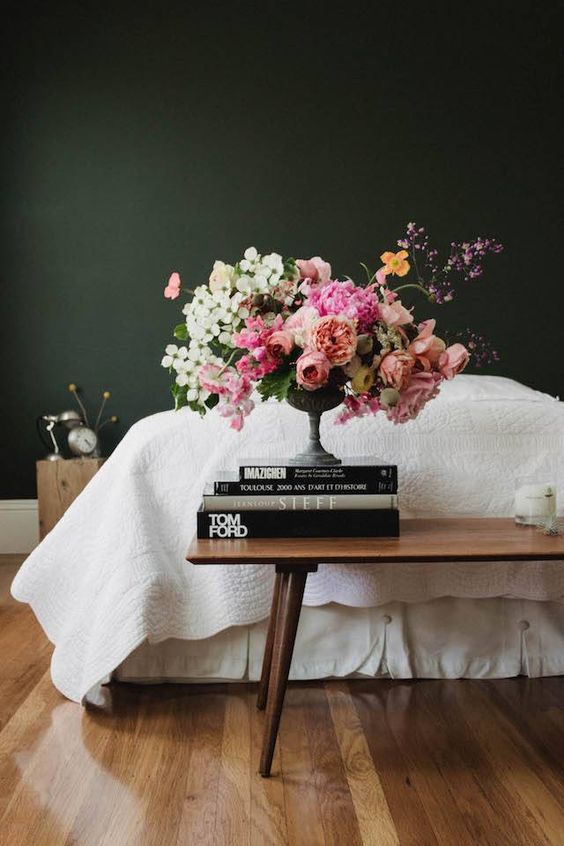 Just Because…
Every now and then, we don't need a reason to gift that special someone (be it your wife, husband, mother or sister) with a bunch of flowers. Even a small bunch of fragrant blooms will be well-received – especially if the person you're gifting isn't expecting them!
Choose blooms based on the receiver's favourite hues, type of flower or fragrance. If you're unsure of these details, choose a flower because of the meaning it holds instead. If you're still finding it tough to pick, look for inspiration online and at your local florists. Both sources are guaranteed to help you pick the perfect bouquet for that special someone!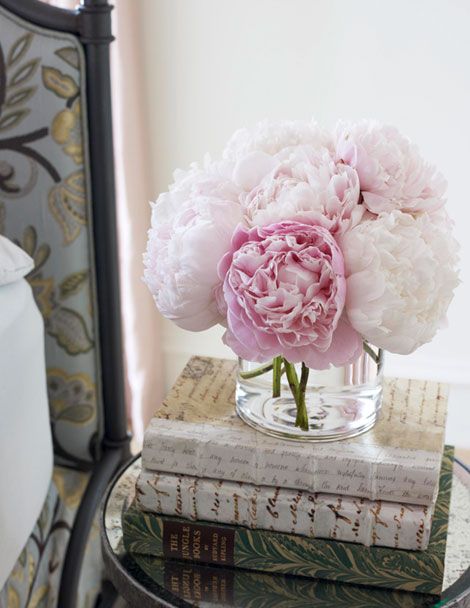 Flowers are the perfect gift for an array of occasions, including birthdays, weddings, baby showers, graduations, engagement parties and funerals. Gifting a special someone with a bunch of flowers can be the best way to both congratulate and console, provided of course that chooses wisely.
featured image: credits
---
Local And International Delivery
Flowers By Occasion And Holiday
Specialized Gift Ideas