As we're in the heart of winter, now is as good an excuse as any to treat yourself to a beautiful bouquet of blooms, or better still, to send a bold, fragrant floral arrangement to your nearest and dearest. The likes of narcissus, poinsettia, and holly are just a few of the blooms available, all of which are guaranteed to brighten up our homes and moods.
Pastel Roses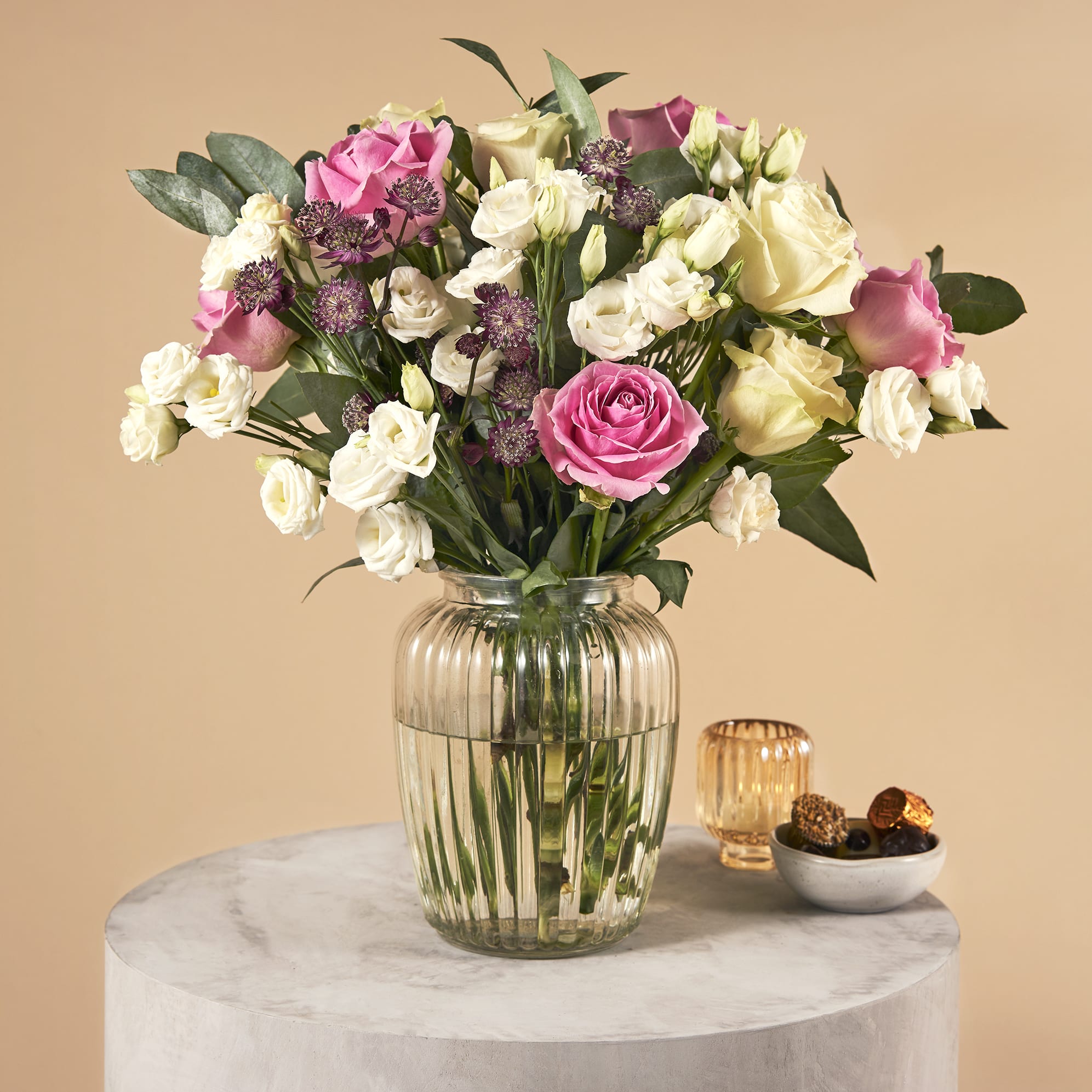 Delicate pastel roses add sophisticated charm to an array of bouquets, including the simply beautiful Bella bouquet from Serenata Flowers. Roses aren't always the romantic option and when you opt for pastel hues, they're a great gift to send a friend in need of an injection of cheer. Reminiscent of summer days, they're guaranteed to evoke memories of warmer weather, sun-filled skies, and happy thoughts. They're also an ideal option for recipients that have a quieter style, as the pastel hues are more subdued.
Not so mellow yellow!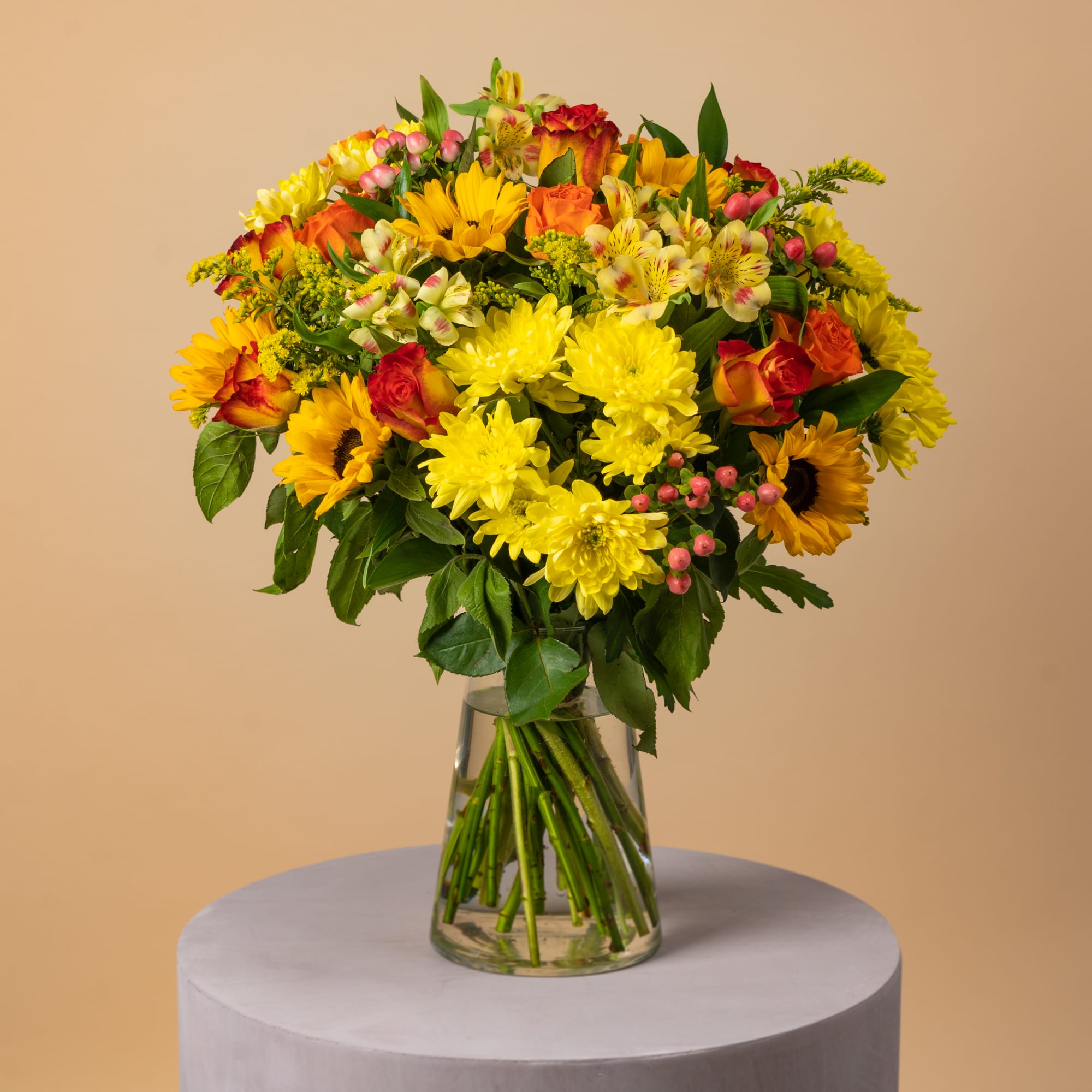 Yellow is a cheery, vibrant hue that seldom goes unnoticed. It's also a great option to choose from for a bouquet if you wish to brighten up someone's day. Take the Amber Vixen bouquet as a fine example, described as lipstick kisses on nature's collar! These bold, fiery orange roses, vibrant sunflowers, and sun-kissed Chrysanthemums will imprint feelings of charm on even the frostiest days.
Narcissus
This large genus of flowering plant is sometimes confused with the daffodil. As both blooms come from the Narcissus genus of the Amaryllis family, this is an easy mistake to make. The majority of species bloom in the month of spring. However, there are a handful of varieties that have the ability to flower in the winter months, including paperwhite narcissus – the oldest and most widely distributed of Narcissus flowers.
These plants are native to the Mediterranean, yet despite their origins, they are naturalized in many countries, including Europe, Asia, and North America. They boast bundles of sweetly-scented, delicate blooms in hues of white, yellow, pink, and orange, making them a great choice for those wishing to send bright, vibrant bouquets. They're highly symbolic too and are linked to feelings of sweetness, purity, and simplicity, as well as respect and faithfulness.
Sending flowers to family members missing home, those going through a rough patch or those stuck indoors is often just what is needed during the short days of winter, and one that is nearly guaranteed to put a smile on their faces. With online florists such as Serenata Flowers, sending a floral arrangement to a loved one is easier than ever too. They even offer same and next day delivery on a number of bouquets, meaning blooms could arrive at the recipient's door in practically no time at all.
Bright narcissus variants
Yellow narcissus flowers are cheery, vibrant blooms that are symbolic of feelings of joy, positivity, and happiness. They make the perfect gift for an energetic friend or loved one, or as a pick-me-up for anyone having a down day, especially when it's drab outside.
Alternatively, orange narcissus flowers represent friendships and positivity. If you wish to let a recipient know you value their friendship, this is the ideal bouquet to send. Alternatively, send these colours to those you want to wish good luck, such as a friend about to take an exam, buy a house, or apply for a promotion.
Orange hues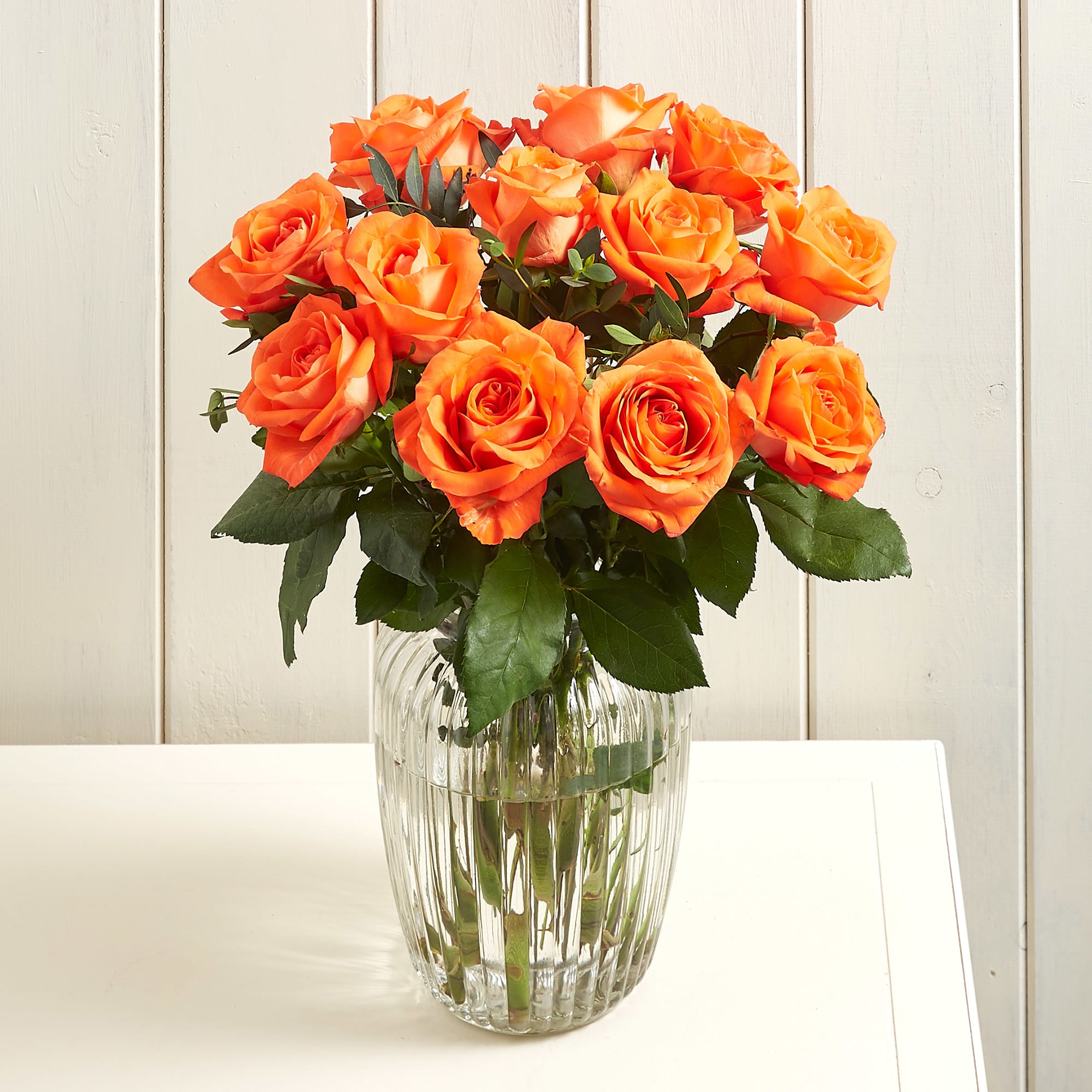 As well as the shade of yellow, orange is another hue known for its radiant properties, which is why orange roses embracing the languid glow of cognac are the perfect option for a bouquet. Guaranteed to add vibrancy to even the shadiest of days, stunning floral arrangements in the shape of Letterbox Roses are a sure-fire way to up the mood. Arriving in bud form to ensure ultimate freshness, these flowers will bloom in a matter of days, making them a gift that keeps on giving.
Tips on caring for cut flowers
Both as cut flowers or as potted plants, blooms make a lovely gift. Their delicate, fragrant flowers add an instant injection of colour to any room in the household, as well as the exterior space. However, in order to make the most of your fresh flowers, it's wise to follow a few top care tips, including:
Always use a clean vase
Fill the vase halfway with clean water that is room temperature.
Add flower food to the water before placing the blooms in the vase.
Cut the stems at a 45-degree angle underwater using a sharp tool such as a knife or pruning shears to ensure good water absorption.
Give narcissus flowers a new boost of life every two to three days by recutting stems and changing the water.
Place the vase in a cool area, avoiding direct sunlight so your blooms can thrive.