Are you planning a special birthday surprise? Or just need a birthday gift for a colleague?
Navigating through the jungle of online gifts can be frustrating and tiring. Too many options to choose from, and you never know if your gift will be appropriate for the recipient?
If you're like most people and leave your birthday gift shopping till the last minute, you'll be happy to know that here at Serenata we can arrange a free next day delivery on all of our gifts. We've picked the ten most popular birthday hampers as selected by our customers, so you're now only a few clicks away from sending some birthday bliss in a box to your loved one!
Our Best Birthday Hampers
1.The Ultimate Pamper Hamper
The ultimate birthday surprise, champagne, luxury handmade truffles , and some lovely soaps to make her feel like a queen for a day!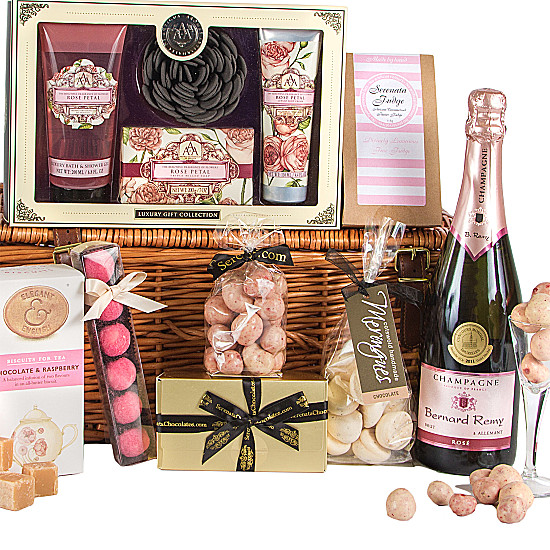 2.  Classic Champagne & Truffles
The birthday classic, you can never go wrong with a bottle of bubbly and some chocolates!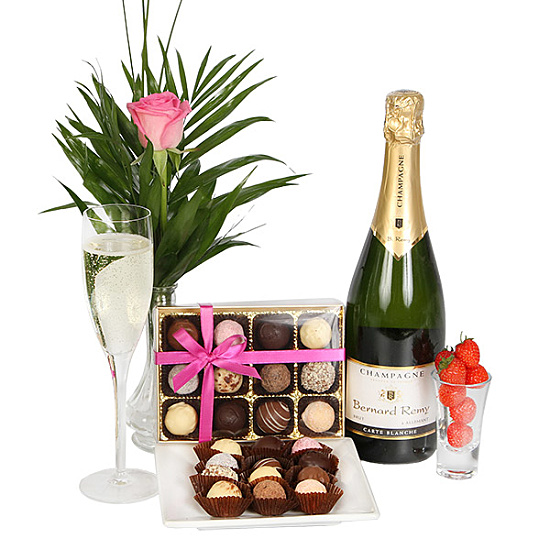 3. For Chocoholics
Something for real chocoholics, handmade fudge, luxury truffles, chocolate covered strawberries , and our funky new Happy Birthday Chocolate Bar! All in a beautiful traditional wicker hamper basket.
4. For your Boss
Make a good impression, champagne is compulsory! This Luxury Champagne hamper will be a hit in the office!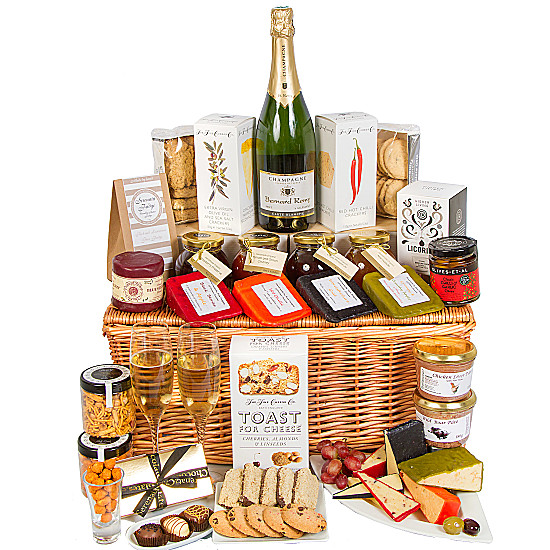 5. Hamper For Her
The match made in heaven – Champagne & tons of chocolate! Stop counting the years and calories and enjoy!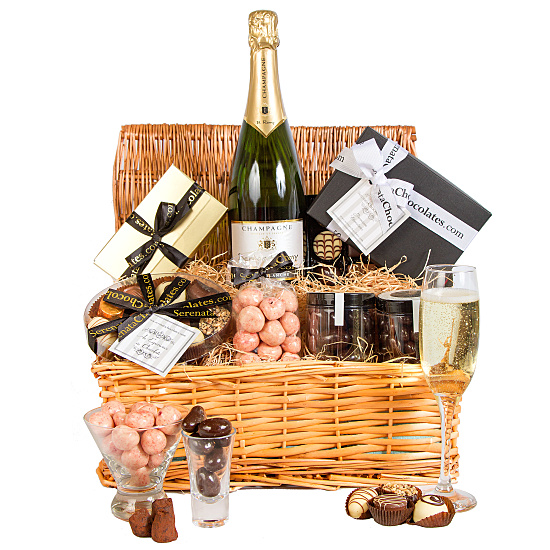 6. Hamper For Grandma
A little pampering gift will make a nice change from your usual scented candles and framed family photos.
7. For Mum
Best mum in the world? Make sure you send her only the best out there! This Celebration Hamper is full of her favourite treats!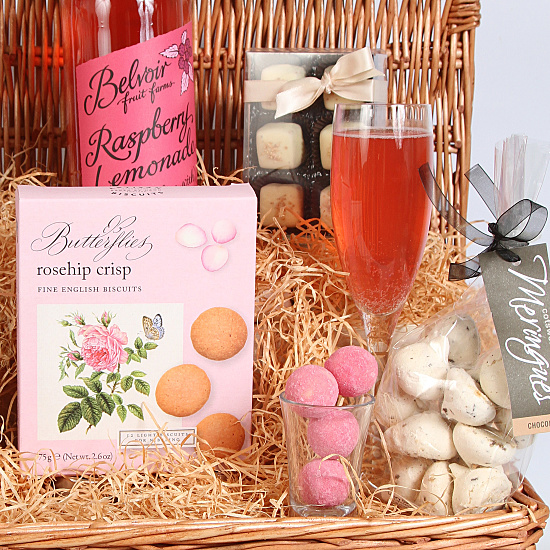 8. For a friend
Sweet, cheerful and doesn't break the bank!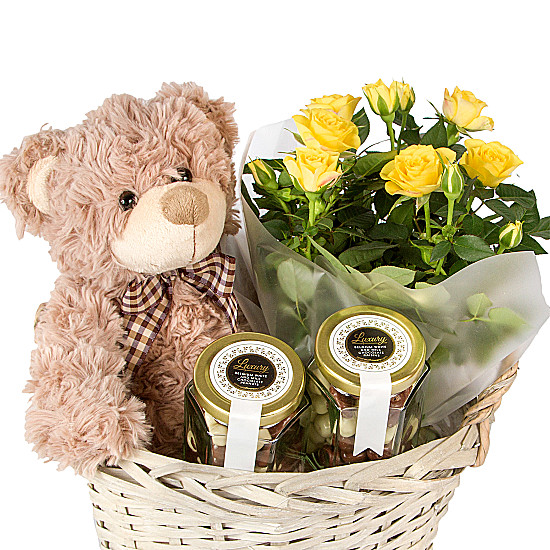 9. For a colleague
Make sure your colleague can relax and unwind with a bottle of wine with flowers and delicious chocolates.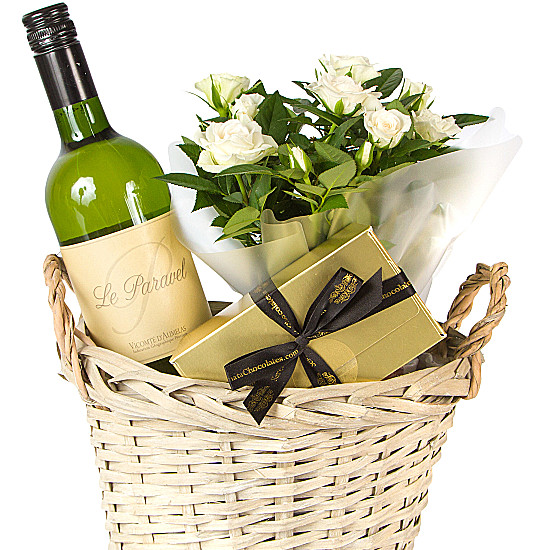 10. Belated Birthday Wishes
Make sure you make up for it with an impressive gift. Don't forget to include light-hearted apology note.