You've likely heard of birthstones, but did you know that birth flowers also exist? Simply put, it means that there's a bloom for every month of the year – so you can pick flowers based on the month your birthday falls in. Birth blooms date back to ancient Roman times, where the characteristics and symbolic meanings of different blooms were used to reflect on an individual's personality. This tradition became hugely prevalent in Britain during Victorian times, with many books written on the subject.
Listed below are the birth flowers for every month and you'll find you have one or two common blooms to choose from for all 12 months of the year.
January: Carnation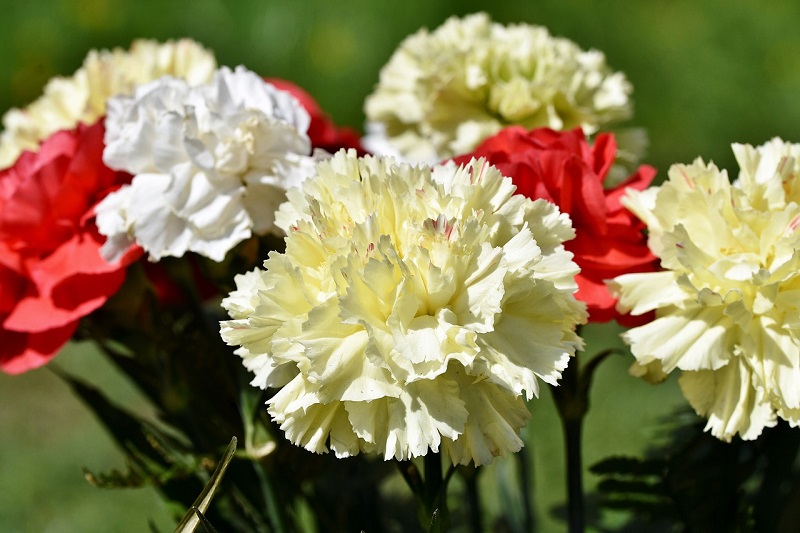 The carnation is symbolic of love, which is one of the reasons it is such a popular bloom at weddings. It's also symbolic of distinction and feelings of fascination. If you're looking for a birthday bouquet for someone born in January, opting for a bunch of flowers with a few carnations thrown into the mix is a great idea.
February: Violet or Primrose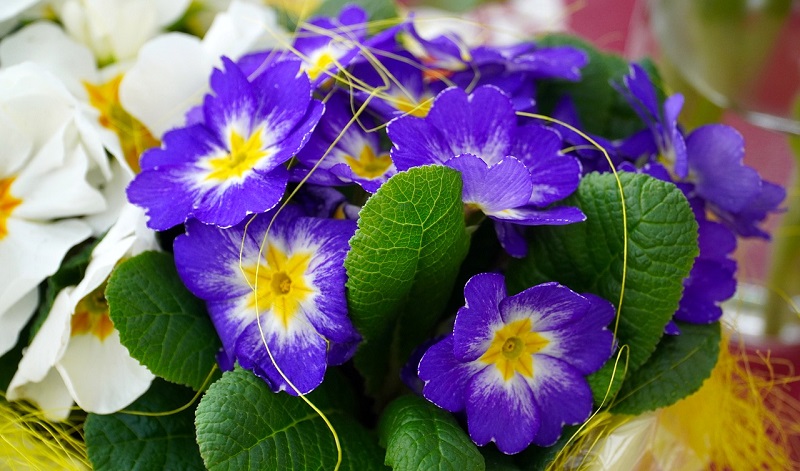 Both of these bold yet unassuming blooms are symbolic of virtue and modesty. Whether gifting a friend, family member, or colleague with a February birthday, violets or primroses should be your go-to option.
March: Daffodil or Jonquil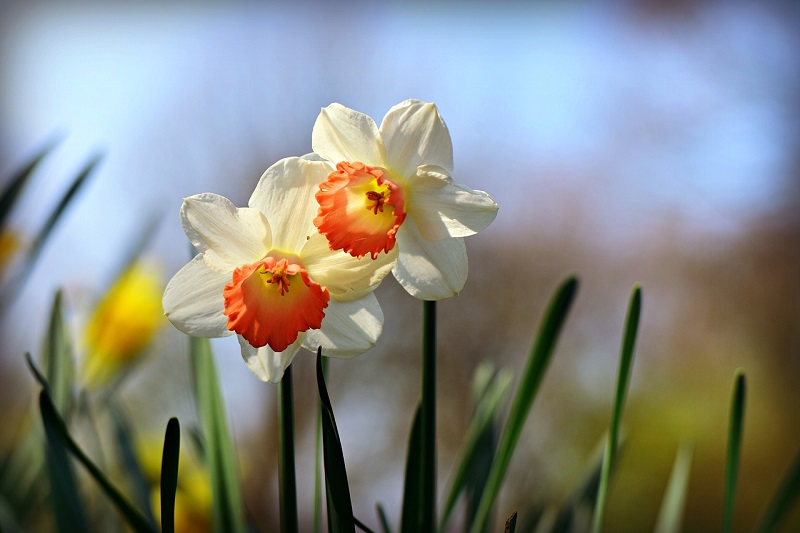 These two close blooms are not only relatives, but they're also associated with the rebirth that comes with the spring. They're also associated with domestic bliss and can add an instant injection of colour to the home.
April: Daisy or Sweet Pea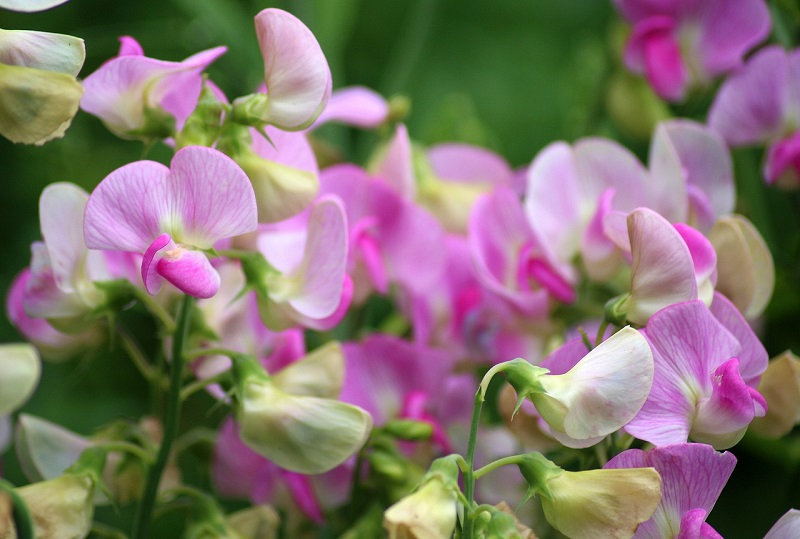 The daisy represents feelings of innocence and purity, while the sweet pea signifies strong feelings of pleasure, mainly due to its heady perfume. It's therefore a fantastic bloom to gift a loved one if you wish to add a hint of fragrance to their day.
May: Lily of the Valley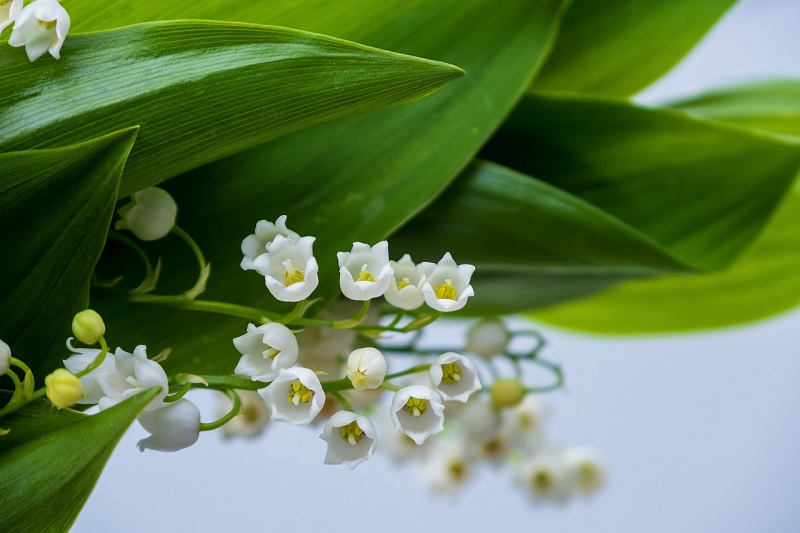 Lily of the valley is usually viewed as being symbolic of purity, humility, and the return of happiness. The hawthorn, a sacred tree in the Celtic tradition that is closely associated with May Day, also boosts feelings of love and protection.
June: Rose or Honeysuckle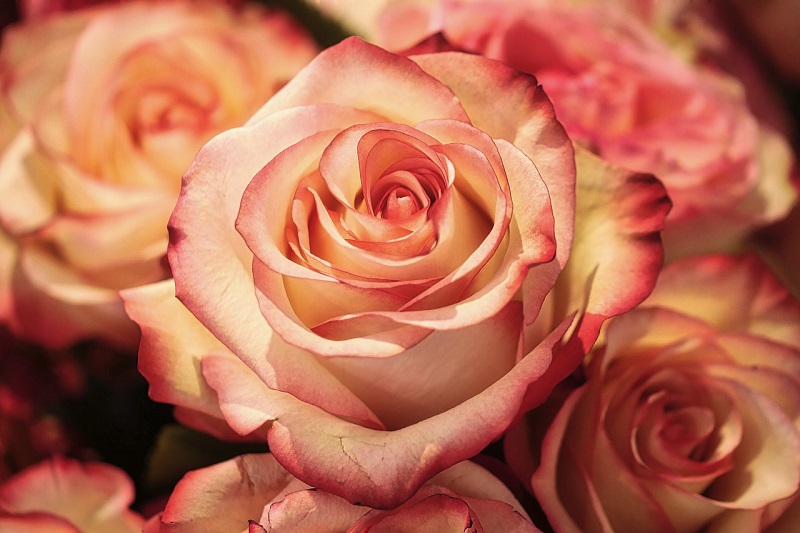 The rose needs little to no introduction at all and most associate it with love. The Honeysuckle too signifies both affection and devotion. Roses are a great gift to give a girlfriend, wife, or partner at any time of year, but especially if they celebrate their birthday in June.
July: Larkspur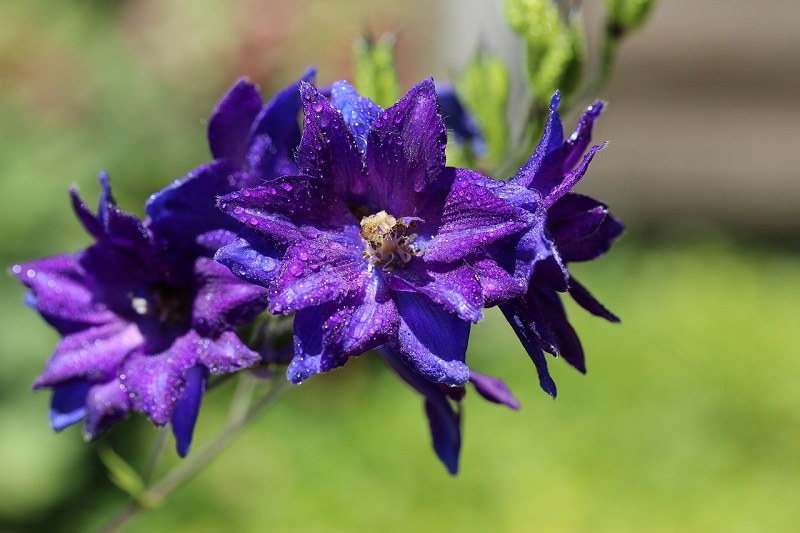 The larkspur, also known as the delphinium, boosts feelings of love and joy. A bouquet containing delphiniums is the ideal gift for a loved one and is guaranteed to put a smile on their face.
August: Gladiolus or Poppy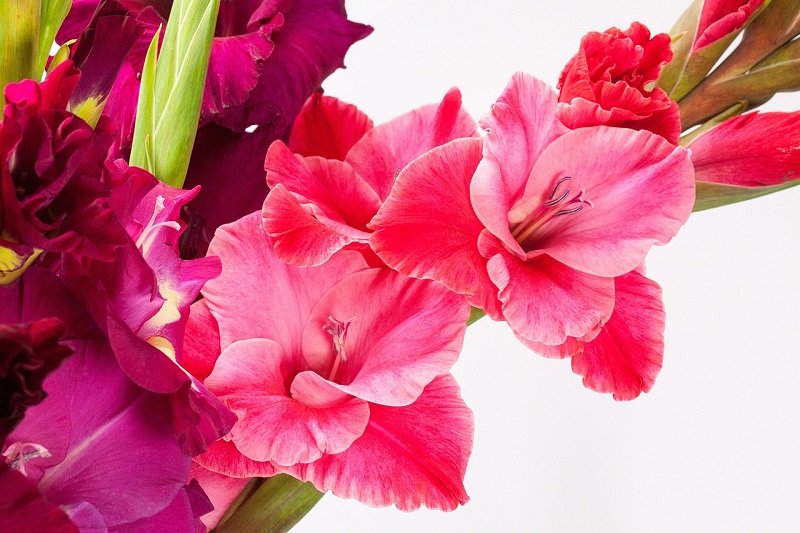 The first of these blooms symbolizes strength and honesty, making the gladiolus the flower to gift someone who boasts a strong personality. The poppy meanwhile is symbolic of sleep and peace.
September: Aster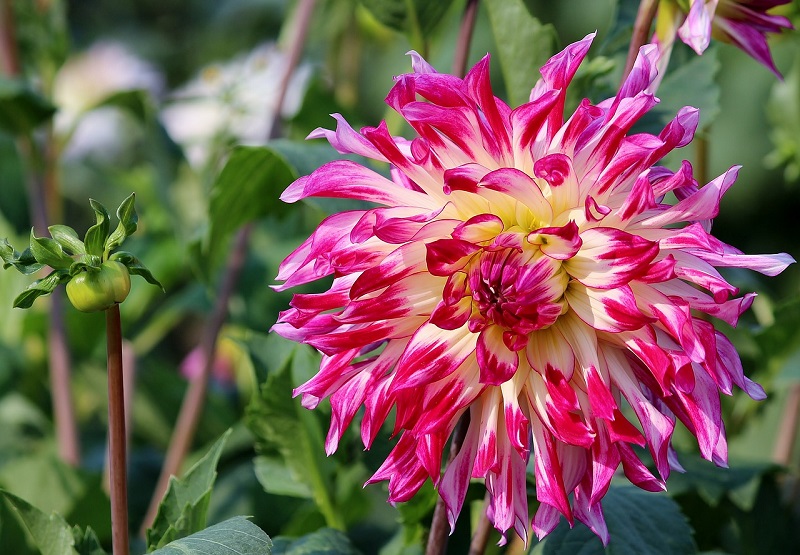 The aster is usually associated with faith, love, and elegance, although different colours of the blooms can also have different symbolism. White asters, for example, can represent purity and innocence, while red is associated with undying devotion.
October: Marigold or Cosmos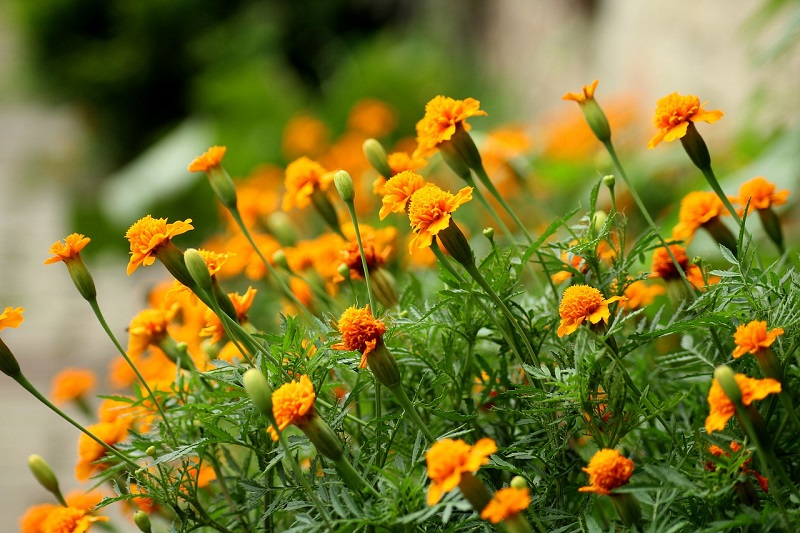 Due to its close resemblance to the sun, the marigold is traditionally associated with feelings of love, warmth, and creativity. The cosmos on the other hand represent balance, order, and tranquility.
November: Chrysanthemum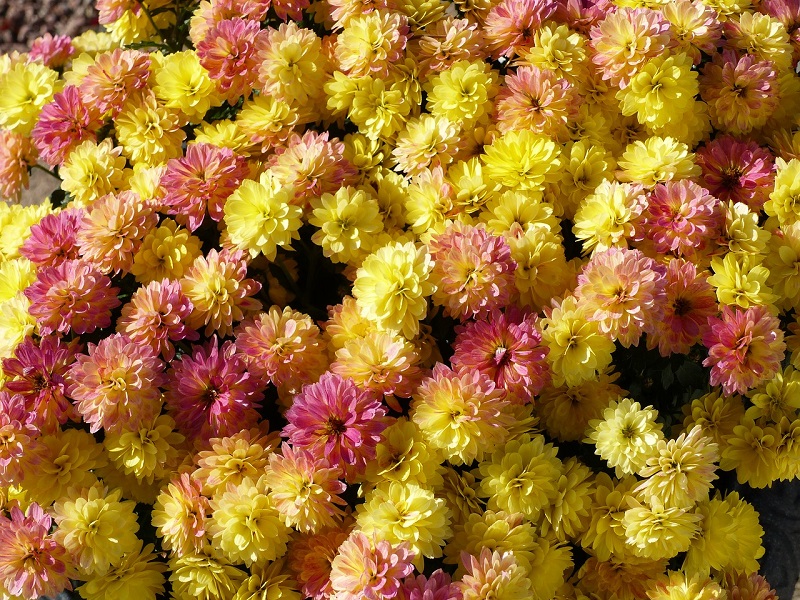 This month boasts just the one birth bloom, which signifies feelings of happiness and optimism. If your loved one's birthday falls in the month of November, why not send them a bouquet containing chrysanthemums?
December: Narcissus (Paperwhite) or Holly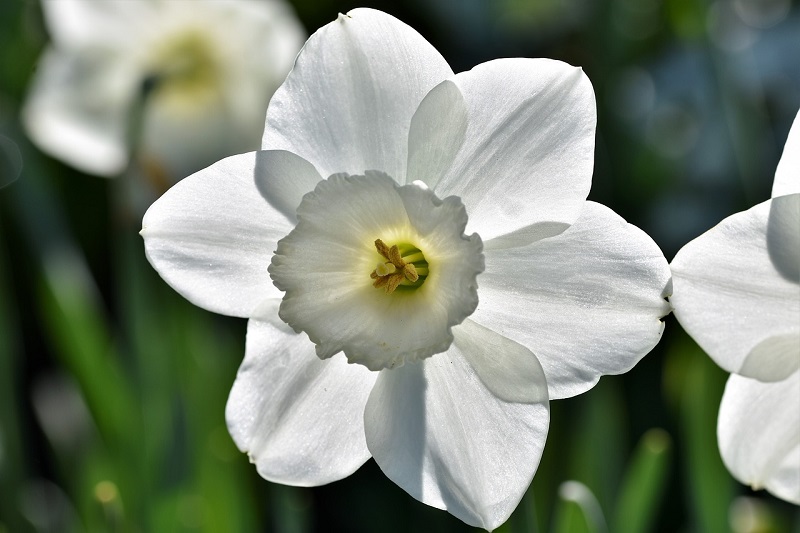 The paperwhite is symbolic of sweetness, while holly boosts feelings of peace and goodwill, as well as being closely associated with the festive season.
If you're searching for a birthday gift that is both personal and sweet, look no further than flowers that represent the recipient's birth month. This present is both thoughtful and personal and is guaranteed to put a smile on a loved one's face on their special day.
As well as adding an instant injection of hue and perfume to any room in the household, the best thing about sending blooms is that they can also be sent by post and delivered directly to the recipient's door. If you order before the cut off time, you can even opt for the same or next day flower delivery, making it easier than ever to surprise that special someone!