Need a sweet little something to add to your thank you card?
What about one of these inspirational thank you quotes?
Best Thank You Quotes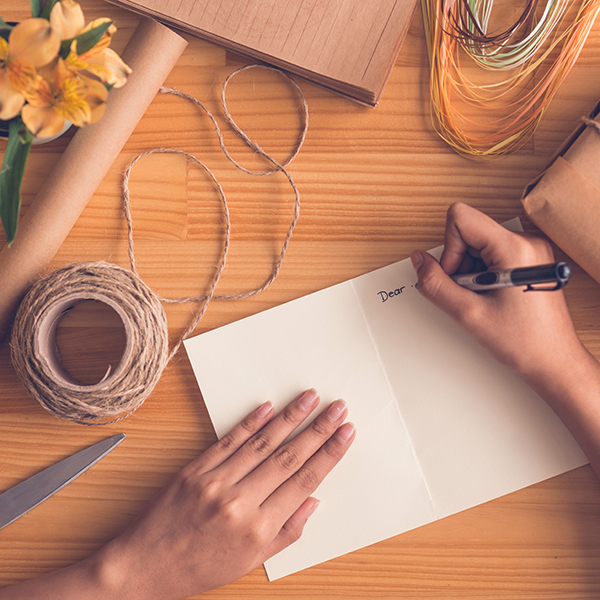 'Thank you' is the best prayer that anyone could say. I say that one a lot. Thank you expresses extreme gratitude, humility, understanding.

Alice Walker
"God gave you a gift of 84,600 seconds today. Have you used one of them to say thank you?" ― William Arthur Ward
"A little "thank you" that you will say to someone for a "little favour" shown to you is a key to unlock the doors that hide unseen "greater favours". Learn to say "thank you" and why not?" ― Israelmore Ayivor

Thank you for life, and all the little ups and downs that make it worth living.

Travis Barker
It's amazing how two words can mean so much… Thank you.
No duty is more urgent that that of returning thanks. – James Allen
The attitude of gratitude can raise your altitude. Being thankful is a magical way to reach the top. – RVM
Saying thanks costs nothing but gives everything.

Gratitude is the only thing which can melt the hardest of hearts.

Not showing gratitude is like wrapping the gift and keeping it unpresented.

"Thank you" is the mother of all words.

Silent gratitude isn't much use to anyone.G.B. Stern

No duty is more urgent than that of returning thanks. James Allen

My world is brighter and more beautiful because of you. Thank you.Unknown

If I got you a thank you card to match the size of your generosity, it wouldn't fit in your mailbox.Unknown

Thank you for the good times, the days you filled with pleasure. Thank you for fond memories, and for feelings I'll always treasure.Karl Fuchs

Appreciation can make a day – even change a life. Your willingness to put it into words is all that is necessary.Margaret Cousins

Expect nothing. Appreciate everything.Unknown

Saying thank you is more than good manners. It is good spirituality.Alfred Painter

The cheapest gift I have to give is kindness, and it is the best. Bob Kerry

Some people grumble that roses have thorns; I am grateful that thorns have roses.Alphonse Karr

It only takes a moment to say thank you – but your thoughtfulness will be remembered a long time.Unknown

Today be thankful and think how rich you are. Your family is priceless, your time is gold and your health is wealth. Unknown

 Kindness is the language which the deaf can hear and the blind can see. Mark Twain

The roots of all goodness lie in the soil of appreciation for goodness.  The Dalai Lama
I can no other answer make, but, thanks, and thanks. William Shakespeare
We cannot do great things on this Earth, only small things with great love. Mother Teresa
Gratitude is not only the greatest of virtues, but the parent of all the others. Cicero
Appreciation can make a day, even change a life. Your willingness to put it into words is all that is necessary. Margaret Cousins
The smallest act of kindness is worth more than the grandest intention. – Anonymous
I would thank you from the bottom of my heart, but for you my heart has no bottom. – Anonymous
Every time we remember to say thank you, we experience nothing less than heaven on earth. – Sarah Ban Breathnach
I feel a very unusual sensation if it is not indigestion, I think it must be gratitude. – Benjamin Disraeli
The best kind of giving is thanksgiving. – Chesterton
Unselfish and noble actions are the most radiant pages in the biography of souls. – David Thomas
There are no shortcuts to any place worth going. You made a difference. Thank-you so much. Author Unknown
It is impossible to feel grateful and depressed in the same moment. Naomi Williams
Add one of these thank you quotes on your card and don't forget to send something little extra along with the message. How about a small bouquet of flowers as a token of your appreciation? SerenataFlowers.com has plenty of
thank you flowers
to choose from!