Traditionally, roses are the most popular blooms to gift to loved ones on Valentine's Day, however, alstroemeria, lilies, iris, daffodils, tulips, hyacinths, carnations, tuberoses, and freesias are also great choices and will be well received come February.
Of course, it's important to consider the tastes of your valentine before choosing a bouquet. We've listed a few of our favorite flowers for Valentine's Day below:
Valentine's Day Roses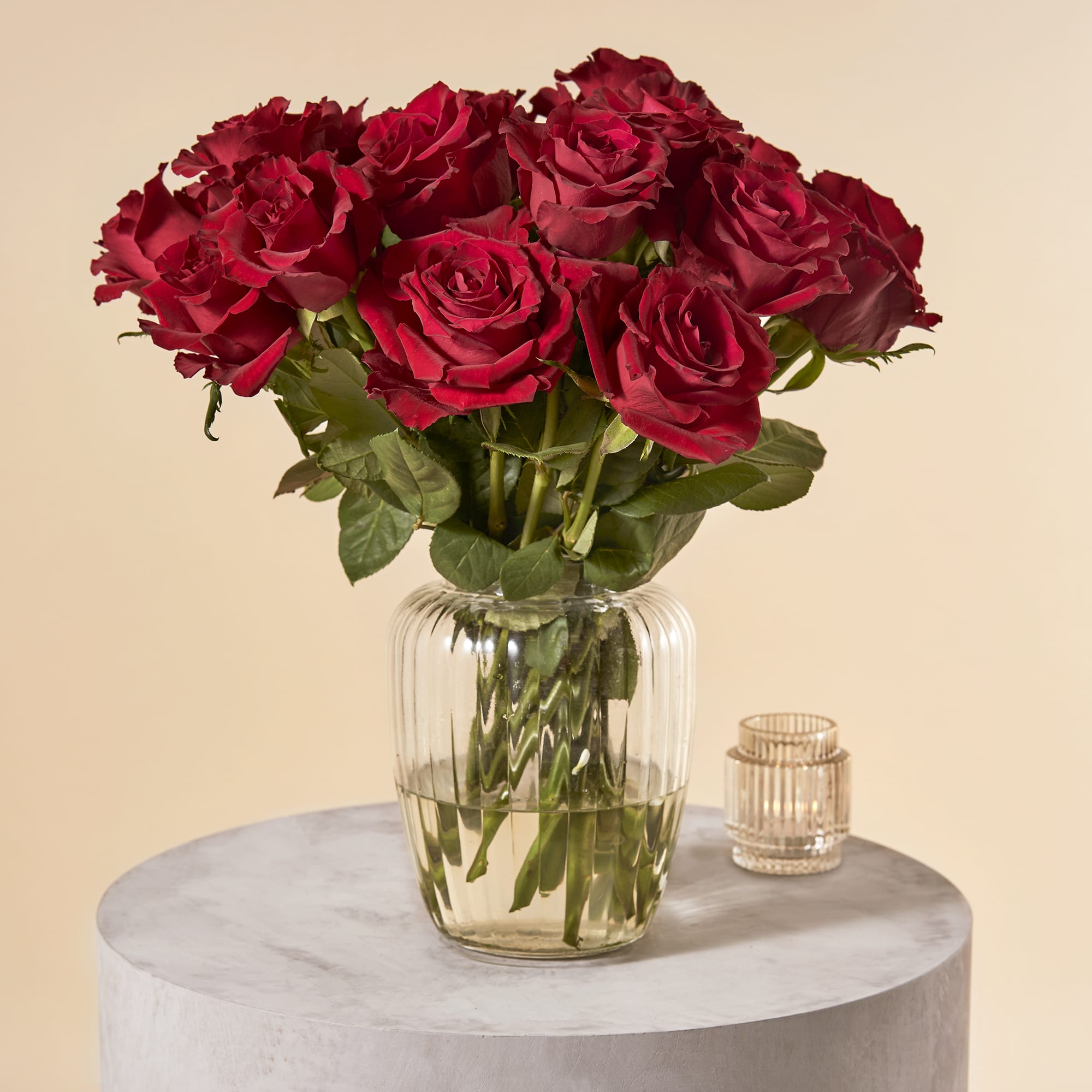 It comes to an as little surprise that roses are one of the most popular blooms to gift on Valentine's Day – they're certainly at the top of the list for lovers. Asides from their heavenly fragrance, this bloom signifies romance, passion, and beauty. At one time, only red roses were gifted to boyfriends, girlfriends, wives, and husbands on 14th February. It is only recently that other hues have become more prevalent, including pastel shades, hot orange colors, classic white roses, and yellow variants. All are guaranteed to put a smile on the face of your loved one this Valentine's Day. There are actually an astounding 150 varieties of roses to choose from, meaning there are a style and shade to suit all tastes. If you're looking for speedy delivery options, you can look to online florists too, many of which offer same and next day delivery.
Carnations
These playful flowers for Valentine's Day closely follow roses in the popularity stakes. This is majorly due to their feminine appearance and reasonable price tag. Carnations are associated with enchantment, which makes them a great option for those in a new relationship. Plus, there is a horde of different hues to choose from, so you'll be certain to find one that will match your valentine's tastes and personality. As an added bonus, as a cut flower, they have great staying power.
Alstroemeria
These blooms, also known as Peruvian Lilies or Lilies of the Incas, are extremely prevalent Valentine's Day flowers. These buds are also a great choice if you wish to bulk out an existing bouquet as they complement an abundance of other flower varieties, especially red and pink roses, or lavender wax flowers. Aside from Alstroemeria's subtle, eye-catching petals, these blooms are one of the longest-lasting cut flowers. Furthermore, they are symbolic of devotion and make a great Valentine's Day gift, especially if you wish to express your undying love to a special someone. These flowers have multiple blooms per stem, which makes them the perfect choice for an extravagant bouquet.
Tulips
Tulips are simple in appearance, yet still an ideal choice for Valentine's Day – especially if gifting those with traditional tastes and modest styles. These blooms may not look particularly sumptuous or complex, but they're available in a wide range of hues. This means there is a flower to suit all and you can even match them to the recipient's personality. In the Victorian language of flowers, red tulips are a declaration of love. They're also a popular choice for those on a budget, especially if ordered through online florists with free next day delivery.
Lilies
Whether orange, pink, white or red, lilies are the perfect blossom to choose when searching for Valentine's Day flowers, especially if the recipient has elegant tastes. Although you can't go wrong with any variety, Casa Blanca lilies are an ideal choice and a variety that is guaranteed to put a smile on a loved one's face. These Oriental white lilies also offer a beautiful fragrance.
Flowers for Valentine's Day
Whether you're keen to transform a blossoming love into something more serious or simply wish to let a loved one know you care, sending blooms to a loved one is a little like sending someone special a bunch of long-distance kisses! It's your chance to make your mark!