While beautiful blooms can boost the ambience of a room all year round, they're particularly mood-enhancing in the autumn season.
Autumnal blooms and arrangements are the perfect way to continue to embrace the great outdoors long after summer ends. They're also an extremely easy way to add a natural, chic element to your home while giving it a seasonal upgrade.
Read on to discover our editor's top picks for autumn flower arrangements, all of which are guaranteed to give you inspiration! From bold and bright centrepieces to autumn-themed bouquets and softer arrangements, there is something to inspire all tastes.
Light and dark shades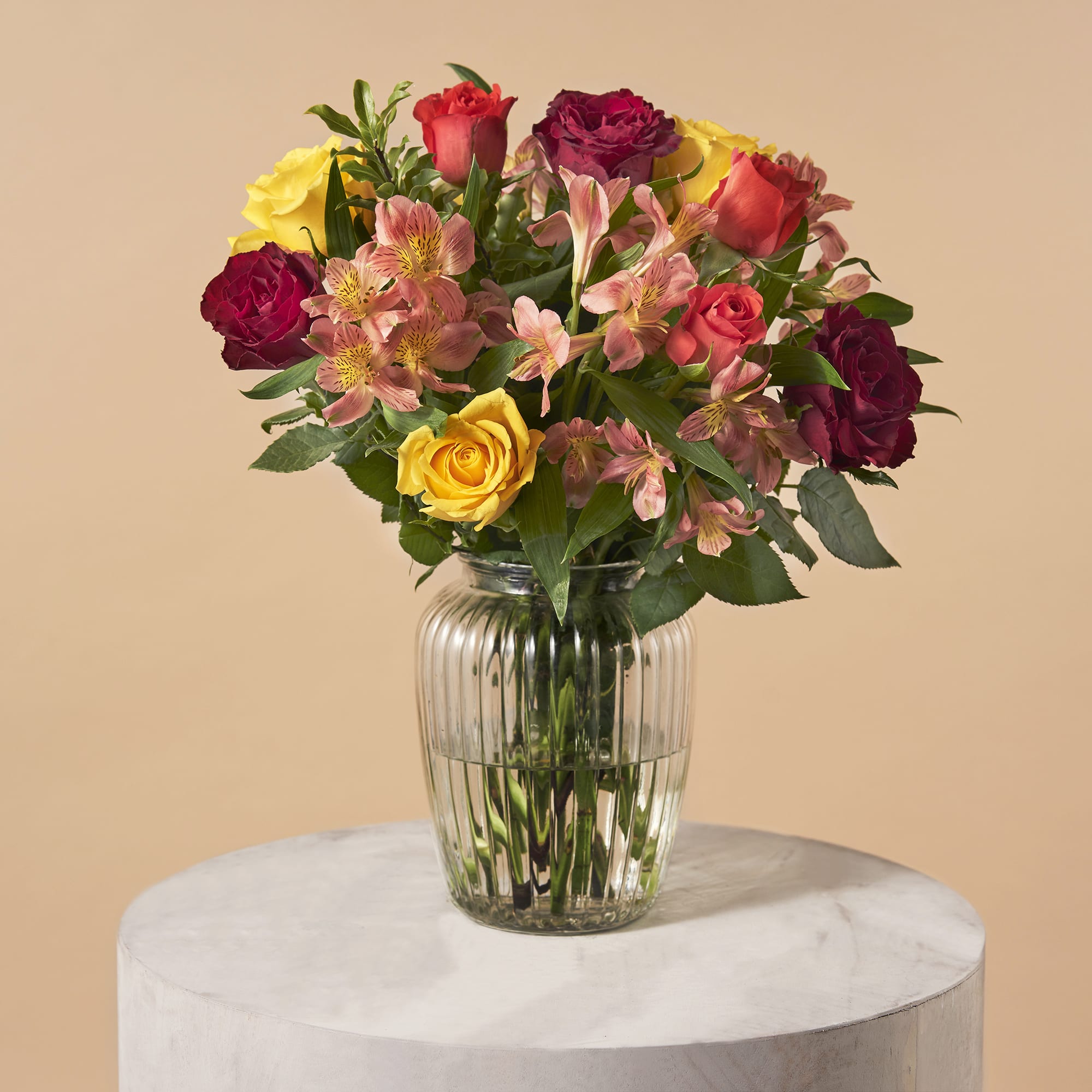 To create a balance between edgy and airy, combine both summer and autumn hues. This is a great arrangement to opt for if you live in a traditional home with dark wood furniture and classic fixtures. The dark shades are in keeping with your home's style, while the lighter shades have a balancing, uplifting effect.
Peaches and pinks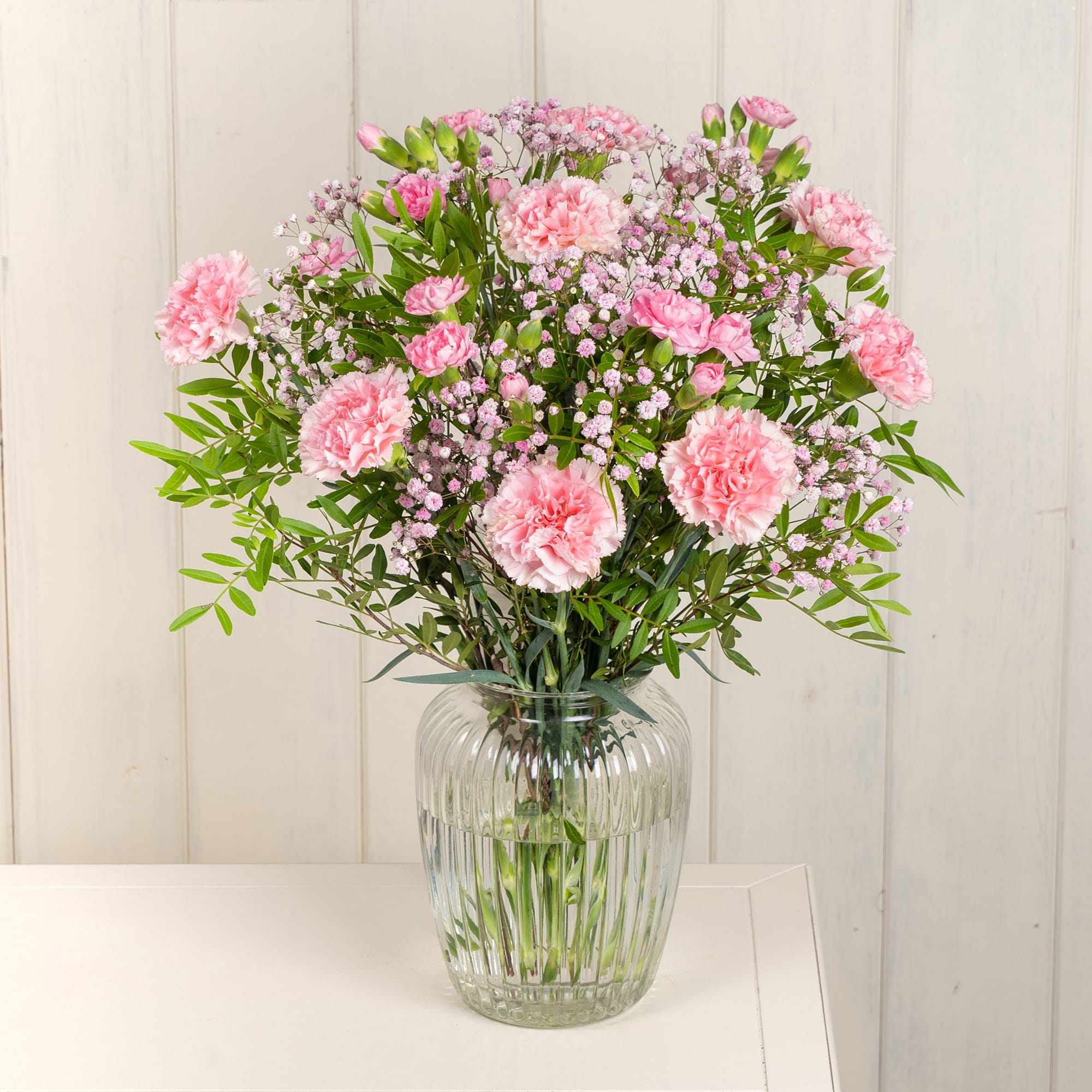 For a more feminine display, opt for peach and pink floral arrangement. Pinks can work in an autumnal display, especially when combined with rich greens and browns. These hues add a rustic feels to your bouquet – ideal for the autumn season.
Dried florals
For an ambient appeal, add a handful of dried florals to your flower arrangement. For added texture, add both leaves and branches to the mix. This is especially the case when creating larger arrangements, as they can fill the space you have with minimal effort.
Harvest blooms
For a floral arrangement that works wonders for dinner party decor, opt for a harvest-style arrangement featuring a handful of pheasant feathers for a dramatic edge. This is a great option to pair with metallic accents, gingham napkins, and a paisley-print tablecloth.
Marigolds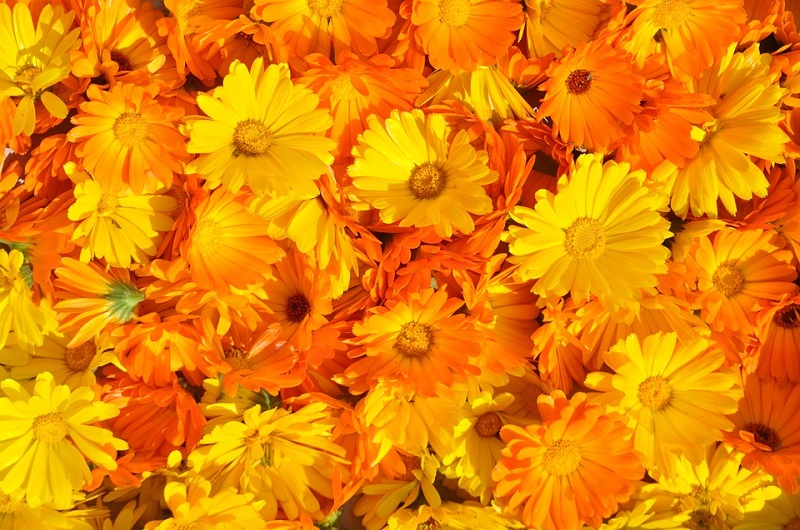 Marigolds are the perfect autumn flowers for your centrepieces. Alternatively, place them in a glass vase to instantly inject colour and fragrance into any room in the household.
Pomegranate accents
A pomegranate-coloured centrepiece complete with fresh pomegranates is a sophisticated, elegant yet classic display, especially when paired with a series of candlesticks or even an over-the-top garland for a touch of extravagance.
All red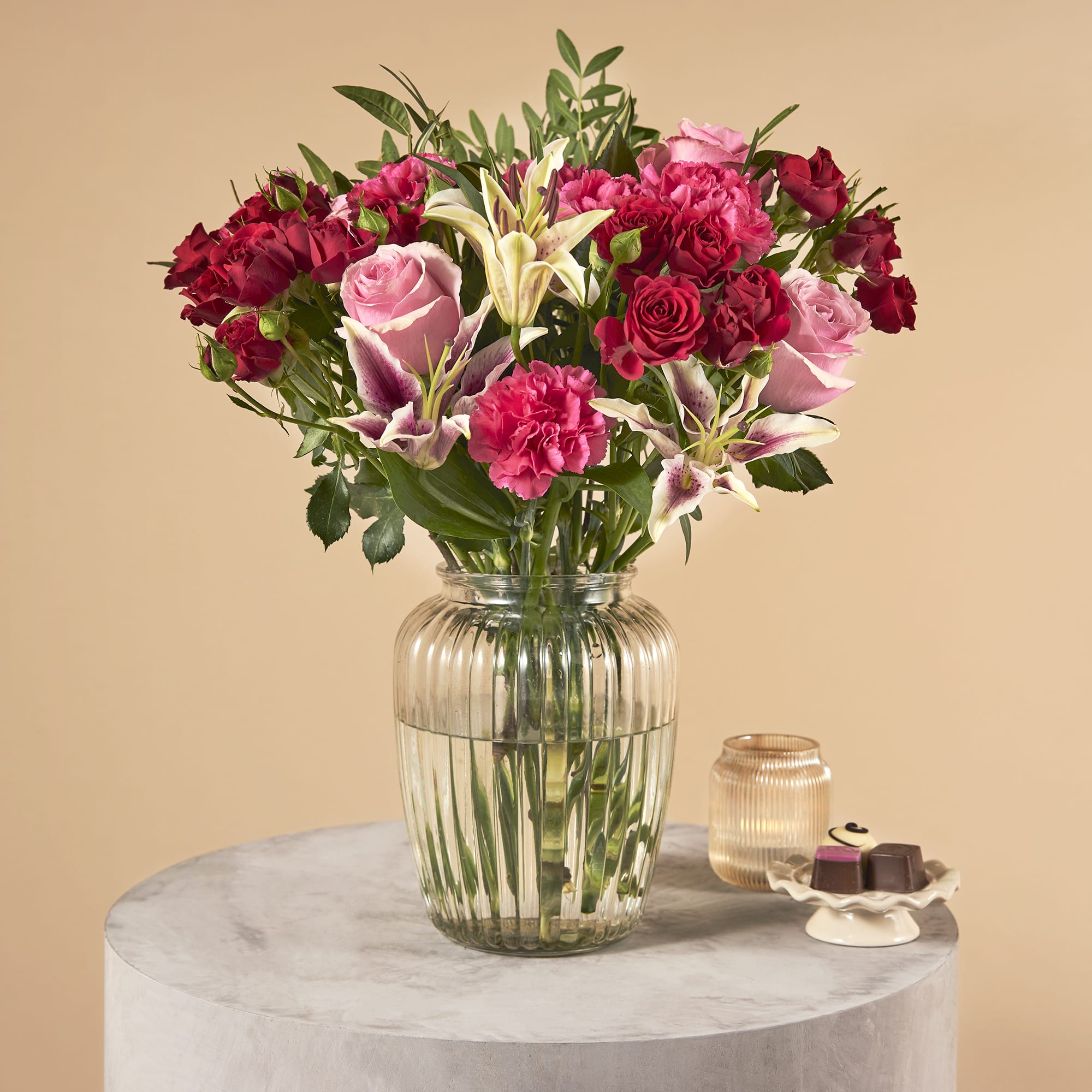 Keep it simple with an all red-hued floral arrangement that promises to pack a subtle punch. Add to a dining room combining both white and red accents for a set-up that will carry you into the winter months – provided that you replenish the fresh flowers as and when needed.
Monochrome bunches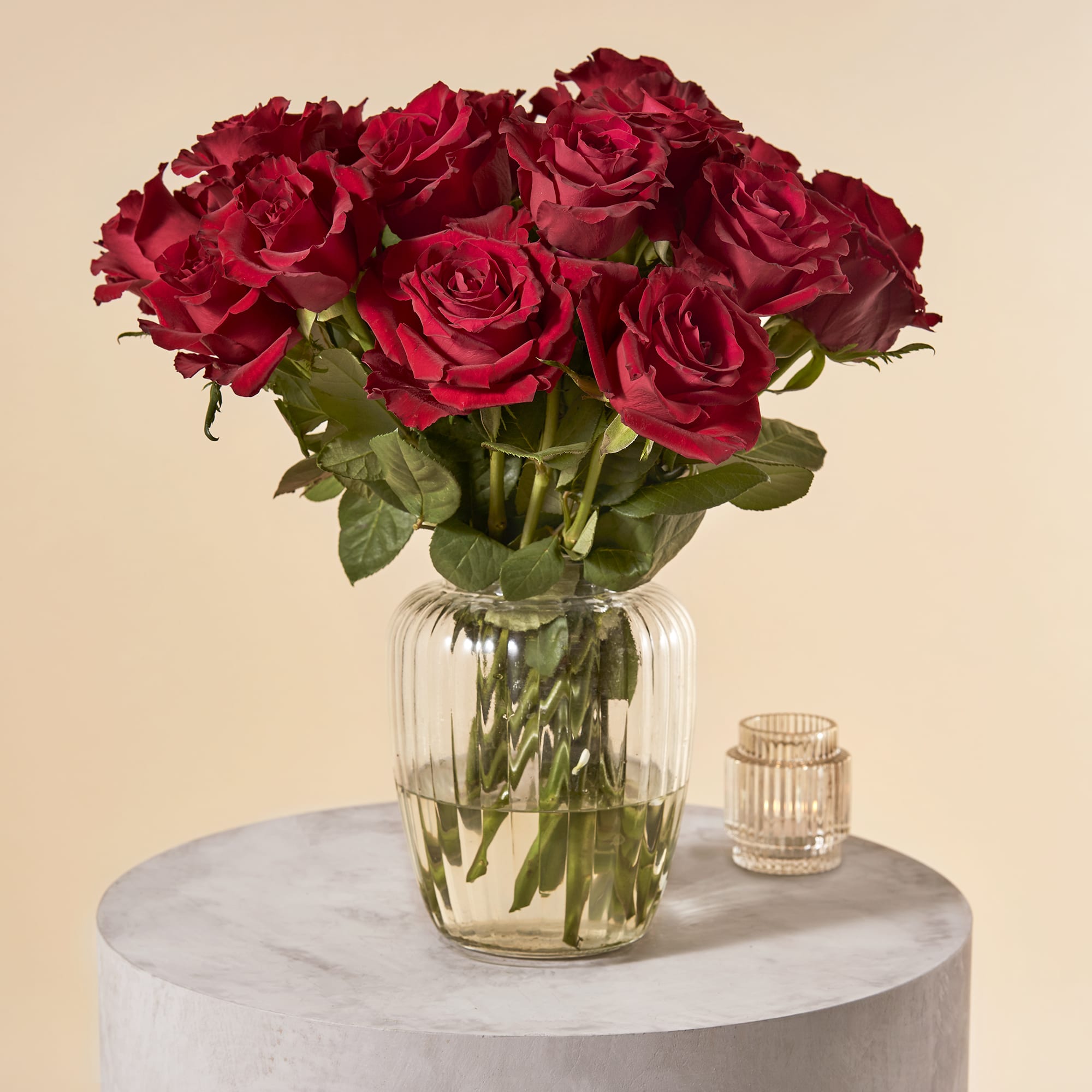 This is a great option for flower-arranging amateurs and is a bouquet that can be arranged by anyone. Simply organise your blooms by opposing colours and voila, you have a bold and dramatic display in a few seconds! For best results, keep the vase a neutral colour to really enhance the blooms you have.
Scarlet sedum
Autumn has officially arrived when sedems (stonecrop) turn from green to red. These burgundy-hued blooms look stunning when paired with complementary orange dahlias and bold berries for an OTT autumn arrangement.
Vibrant chrysanthemums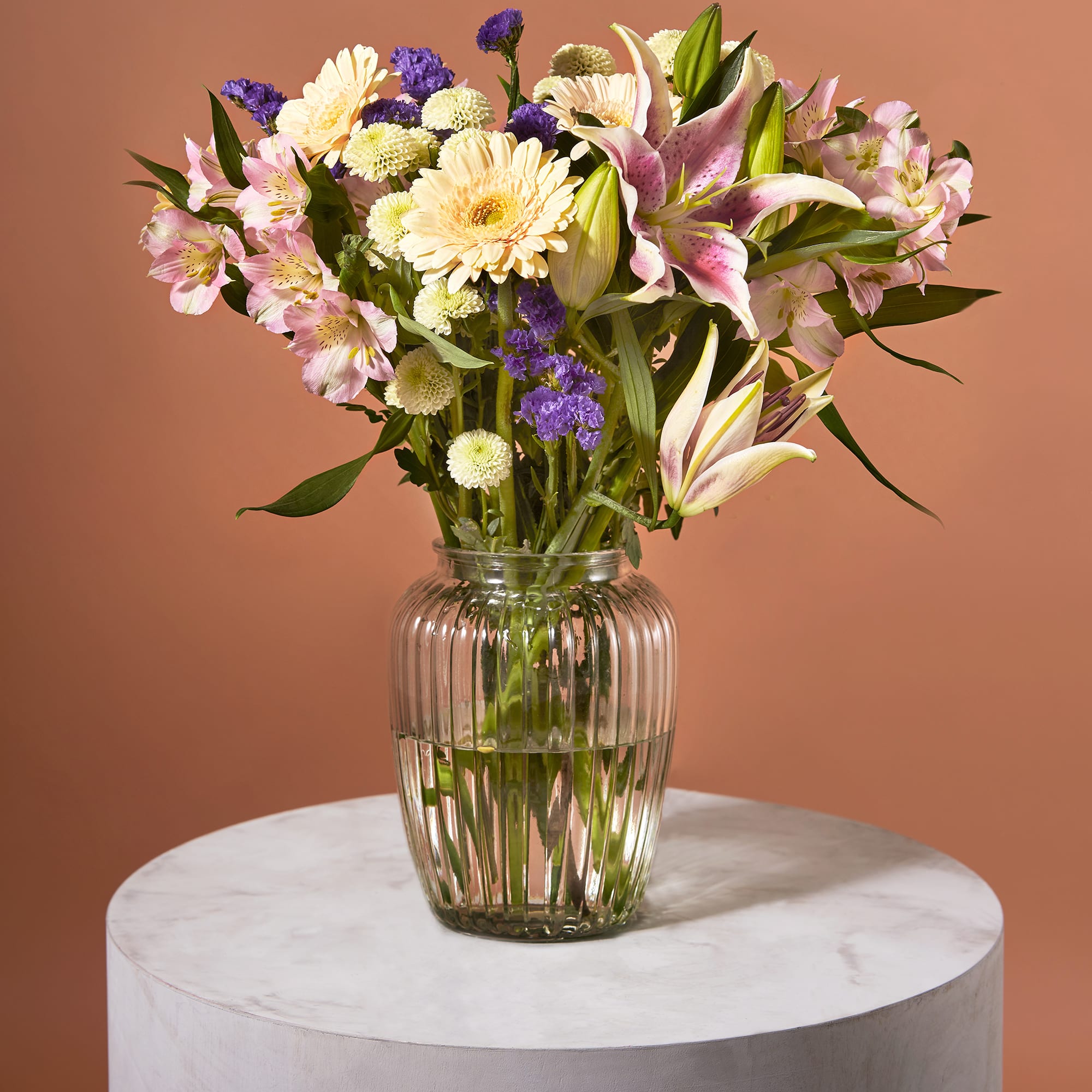 Chrysanthemums come in all shades and the colour options are endless. These blooms are a great option for the autumn months as they are symbolic of joy, optimism, and longevity – a great way to start the new season!
Pumpkin vase
The perfect bouquet does exist! From ferns and ranunculus to Craspedia (commonly known as billy buttons), pair these blooms together and place them in a pumpkin to perfectly tailor a display that's fit for the season. For best results, and to ensure your blooms stand out, opt for a white pumpkin as a vase. Simply scoop out the contents and place a water-filled vase inside, add a little flower food and you are good to go.
Go flower-free
Maybe not your average flower arrangement, but opting for rich-hued leaves can be enough to pack a punch, especially when added to an orange-coloured vase. Even though there are no blooms in this arrangement, it's still a great choice for autumn.
Tall stems
Bold spiky delphinium combined with eucalyptus and amaranthus can boast a cascading display that is perfectly suited to the season. Add further colour with red berries and dahlias for a dramatic bouquet of blooms which promises to add instant ambience to your home or office.
Wildflowers
For a chic, simple display, opt for wildflowers in hues of burnt orange, deep red and golden yellow. The result is a laidback, yet elegant arrangement that can look fantastic when displayed in a rustic vase. A great option for country kitchens and traditional breakfast tables.
The colours of the autumn lend themselves to a number of bold floral arrangements, which means you have plenty of options at your disposal. All of these combinations are relatively easy to put together and there are numerous ways to enhance the displays further too – from picking your choice of vase or container to finding the right spot in your home!