Flowers have been used throughout history as a way of communicating messages of happiness, love, sorrow and an array of other feelings. They are a great way to communicate that goes beyond a text, email, video call or instant message and are an ideal gift to give your nearest and dearest, whether you wish to say 'congratulations', 'I love you!' or 'Happy Birthday!' If wishing someone happy birthday who is born in the month of April, you may even want to go the extra mile and gift them their birth flower…
What is the flower for the month of April?
Both the daisy and sweet pea are April's birth flowers, and each is symbolic of undying love. Daisies are widely cultivated and can be found natively across many parts of Europe, as well as in North Africa. The sweet pea is also a native to several parts of Europe and is particularly prevalent in Italy.
Daisies
Although simple common blooms, daisies are renowned for their purity. Even though many believe this flower to be obtainable in hues of white only, you can actually find them in shades of yellow and pink with a large yellow centre. They can be miniature and sweet or tall and bold, with long stemmed flowers. They are celebrated for their innocence and are often gifted by those who wish to declare their true love.
Most associate these blooms with childhood memories, daisy chains and grassy fields covered with the small white flowers. As April's birth flower, daisies signify the beginning of spring. Other types of daisy come in the shape of the Gerbera Shasta and painted daisy. Both originate in England, but you'll find numerous other types cultivated worldwide.
Daisies have several meanings, with fertility being the most significant. This is why many will gift this bloom to new mothers as they represent new life. New beginnings are also closely linked to Easter in the Christian calendar.
The history of the daisy
When it comes to learning more about the birth flower for April, Roman myth suggests the daisy is symbolic of chastity and transformation. This particular meaning was derived from the story of Vertumnus, the god of seasons who fell in love with Belides the nymph. He mercilessly pursued her, forcing her to turn herself into a daisy in order to escape his advances. This is the reason why the daisy's Latin name, "Bellis", is derived from Belides.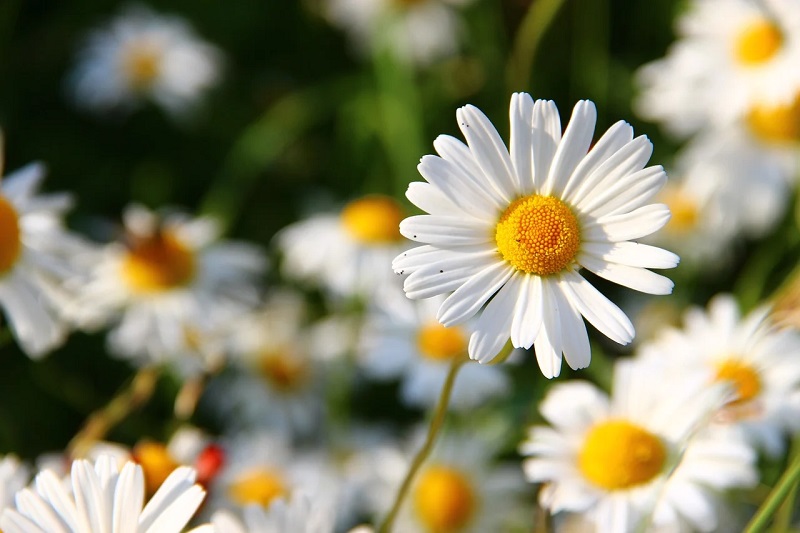 Daisy meanings and symbolism
Daisies belong to the daisy family of Compositae, which is now known as Asteraceae in flowering plants. The origin of the word Daisy comes from the Anglo Saxon word "daes eage" which means "day's eye". They were given this name because of daisies open at dawn.
Some interesting facts about April's birth flower
Daisies can be propagated by division in spring, or through sowing seeds in either the spring or late autumn.
This perennial's evergreen leaves form a basal tuft, which is also known as a rosette.
The English Daisy is classed as a serious weed in some parts of the United States.
Daisy's leaves are edible and can be used in foods such as salads.
More about April's birth flower
Daisies are not solely made of one flower. They're made up of two types of bloom – including disk florets and petal-like white ray florets. The disk florets sit at the center of the bloom and the ray florets sit at the periphery. This arrangement on daisies is a form of inflorescence known as a capitulum.
The stems of daisies are smooth in appearance and have no leaves and measure between three and four inches. Each stem supports a single flower. The daisy leaf texture differs and can be smooth or hairy, slender at the base and somewhat lobed. The daisy flower stalks are commonly longer than the leaves.
Sweet peas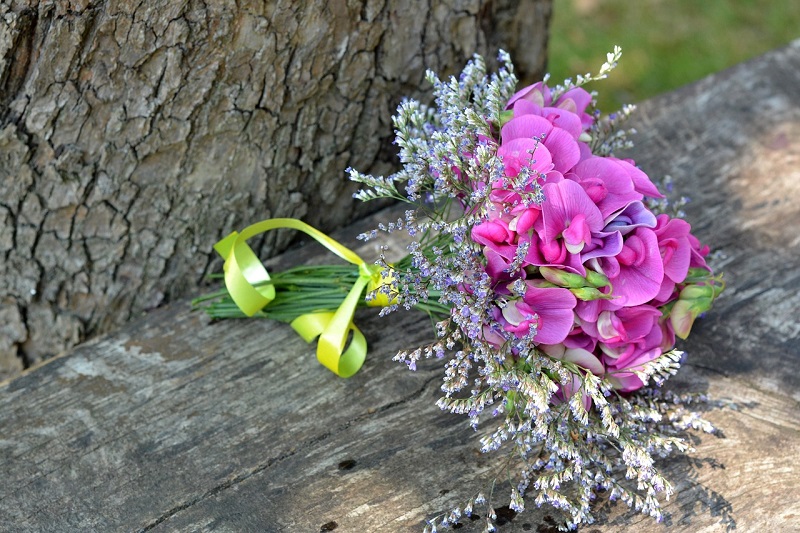 These are another favorite flower belonging to April's birth sign and are a very delicate flower. Yet despite their sweet appearance, they're renowned for their bold, gorgeous smell, which instantly brings a little spring into the home.
Sweet peas symbolize feelings of blissful pleasure. They're known for their sweet perfume, and are a great addition to the home, especially if you wish to bring the outdoors inside. It's a member of the Fabaceae family and can grow to heights of three to six feet tall.