With its vividly coloured blooms, Alstroemeria is a popular choice for gardens and bouquets. You'll often see them in rural cottage gardens and adorning tables at weddings and other celebrations. But if you're planning on growing some of these beautiful blooms for yourself, what do you need to know?
To ensure optimal growth, Alstroemerias necessitate full sun to bloom well and soil that is both reasonably fertile and well-drained. Opt for a location that is sheltered, away from harsh winds, and be sure to add organic matter to the soil prior to planting. If planting in containers or pots, opt for soil-based potting compost that is peat-free.
More about this plant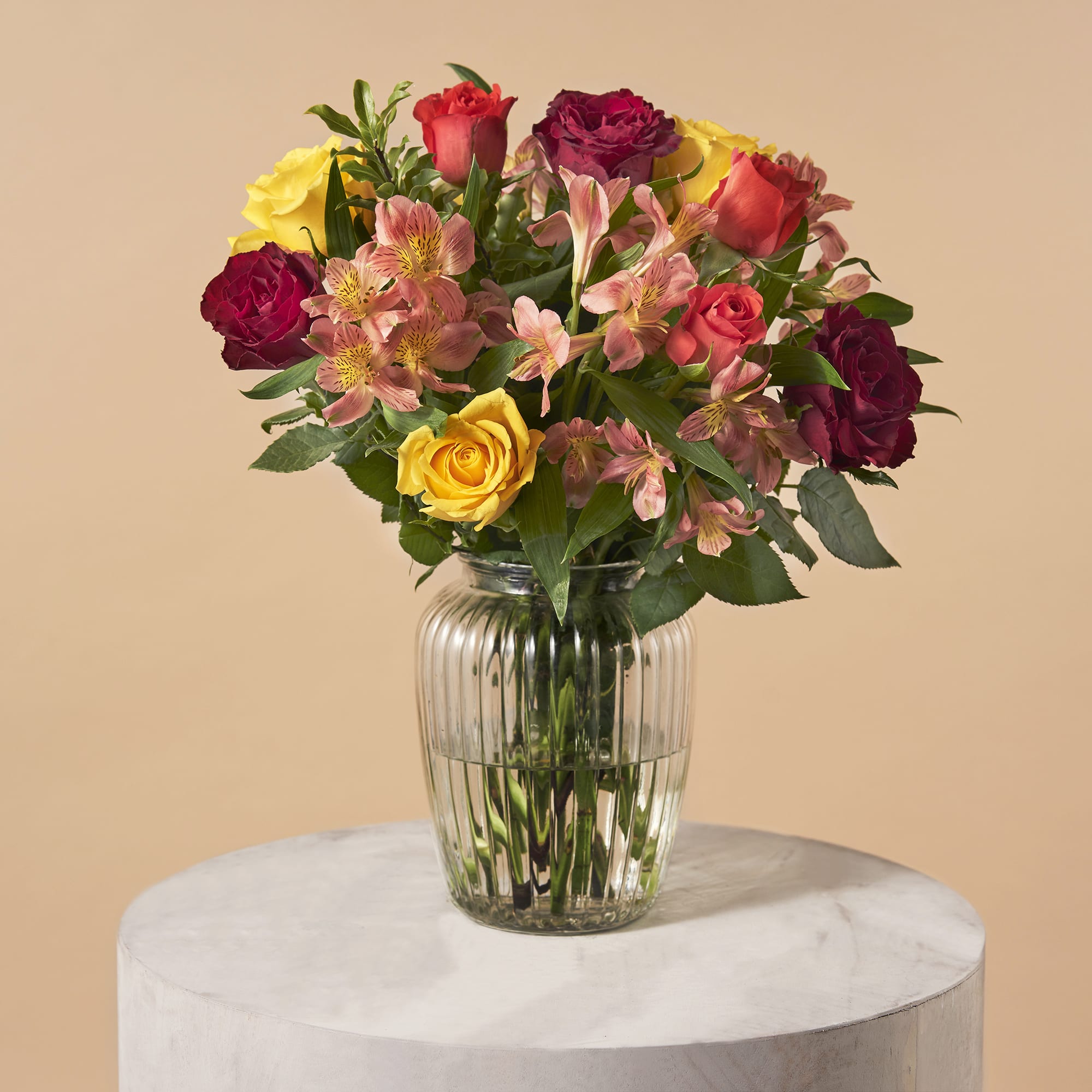 Alstroemeria, often referred to as the Peruvian lily or the Lily of the Incas (mainly because it is native to South America), is a perennial that is renowned for being extremely hardy and showy. Come summer, it boasts an array of bright blooms.
These surface between midsummer and mid-autumn and boast hues of orange, red, purple, and yellow, as well as pastel shades of white and pink. These Alstroemeria blooms are particularly attractive to pollinating insects, such as bees.
Alstroemeria flowers tend to show in clusters and sit upon leafy stems that feature aesthetically pleasing patterns, which makes them appear exotic and lily-like in style.
For this reason, Alstroemeria is prevalent as a freshly cut bloom, as the flowers are long-lasting, as well as a popular garden border plant is given how easy it is to grow.
More recently, top plant breeders have introduced a variety of new and spectacular alstroemeria varieties, all of which boast a wider hue range and lengthier flowering qualities. One of these qualities is incredible garden performance, while a number of compact species have also been developed which are particularly suited to pots.
How to grow alstroemeria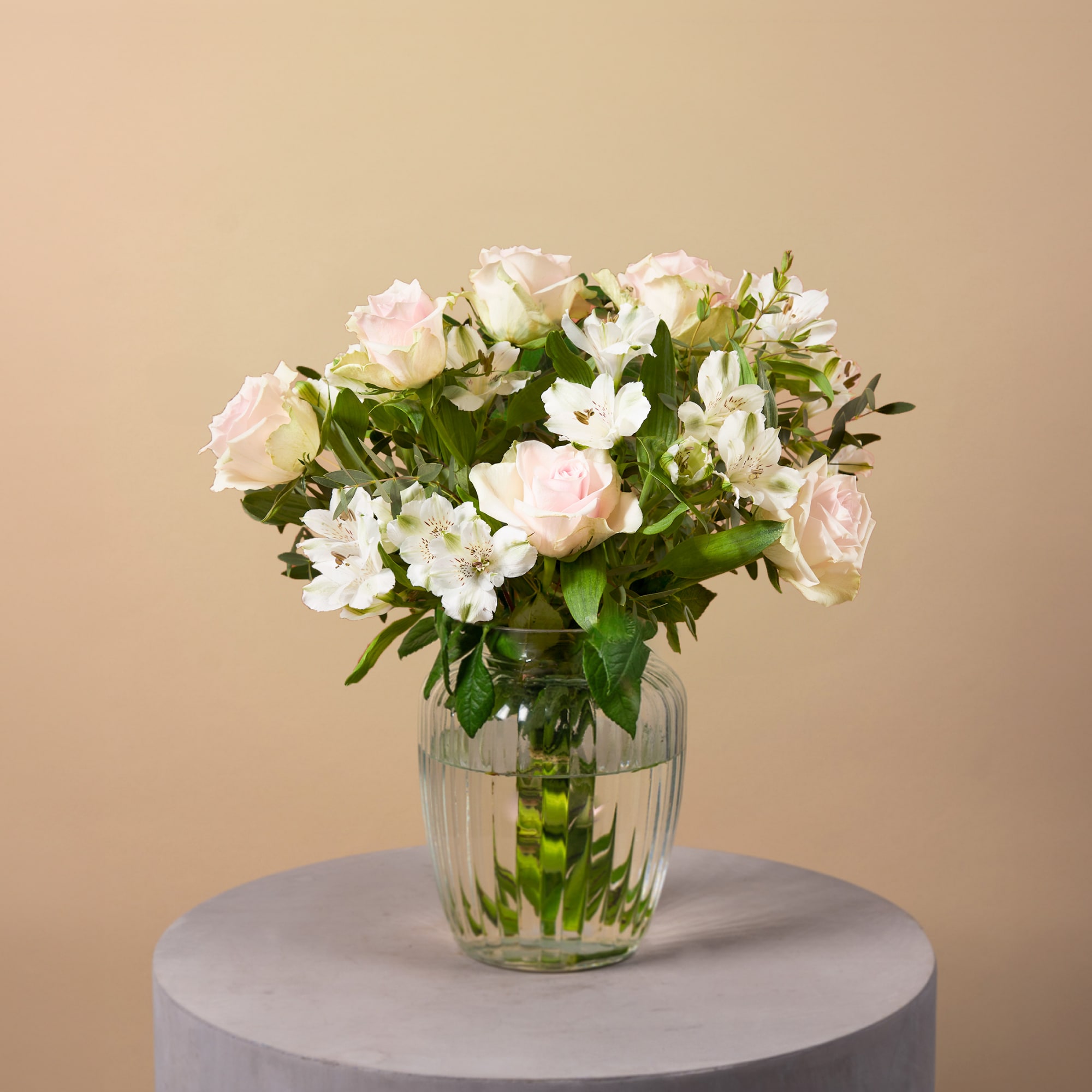 As a hardy herbaceous perennial, this plant can live for a long time – years in fact! As their growth dies back to the ground every winter, it is important to plant alstroemerias in the spring. This will allow them to settle prior to flowering. For best results plant them at intervals of 60 cm.
For cut blooms, it is important to place alstroemerias in a quiet spot in order to enable them to thrive.
Where to grow
Alstroemerias look particularly beautiful when placed in a sunny border alongside other shrubs and perennials, especially roses. They can also be grown in containers, which makes them an extremely versatile plant.
Alstroemerias require full sunlight to bloom well, and for this reason, they should be grown in well-drained, fertile soil in a sheltered spot, away from harsh winds.
Once planted, it is important to water young alstroemerias during dryer periods, and this should be continued until they are established. Just be sure to not over-water them as their fleshy roots can be susceptible to rot.
If growing Alstroemerias in pots, they should again be regularly watered to ensure the compost is kept evenly moist. During long dry spells, shrubs that have been planted in borders can be given a thorough watering on an occasional basis as this will heighten their bloom power.
In the summer months, feed your plants with a high potash fertilizer. One good option is liquid tomato food. Taller alstroemeria varieties also benefit from staking, as this helps to keep flower-laden stems upright.
Once the blooms have ceased, rather than pruning the deadheads, remove the stem in its entirety by pulling gently from the clump's base. This tactic helps to promote new growth as the plant can focus on the stems which provide flowers.
How to pick alstroemeria as a cut flower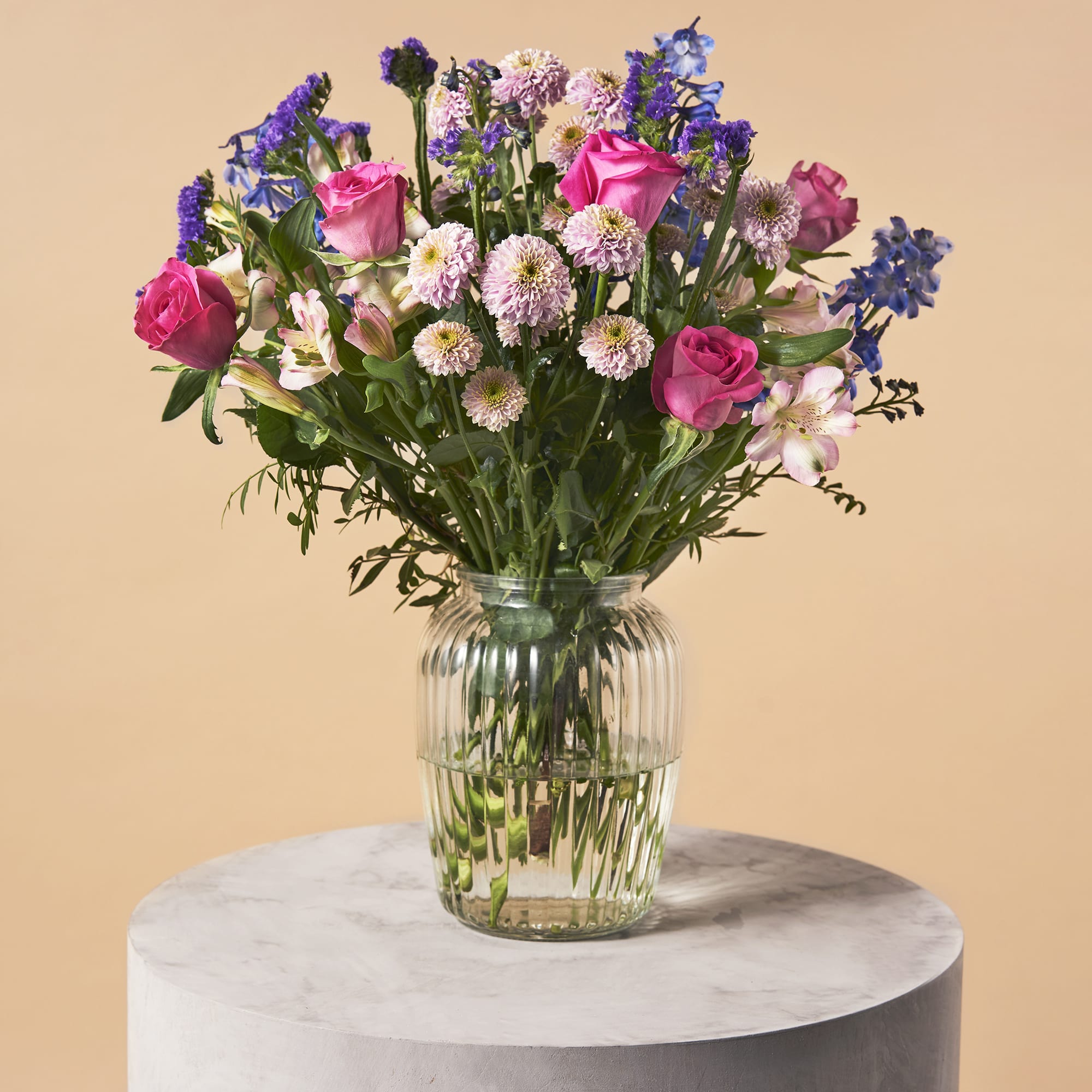 Alstroemeria makes an excellent flower for vases to display in the home and office, as it boasts great staying power. To harvest, simply remove the entire stem by gently pulling it from its base, then cutting it to fit your chosen vessel or vase. To ensure the blooms remain fresh, change the water every few days.
Where to buy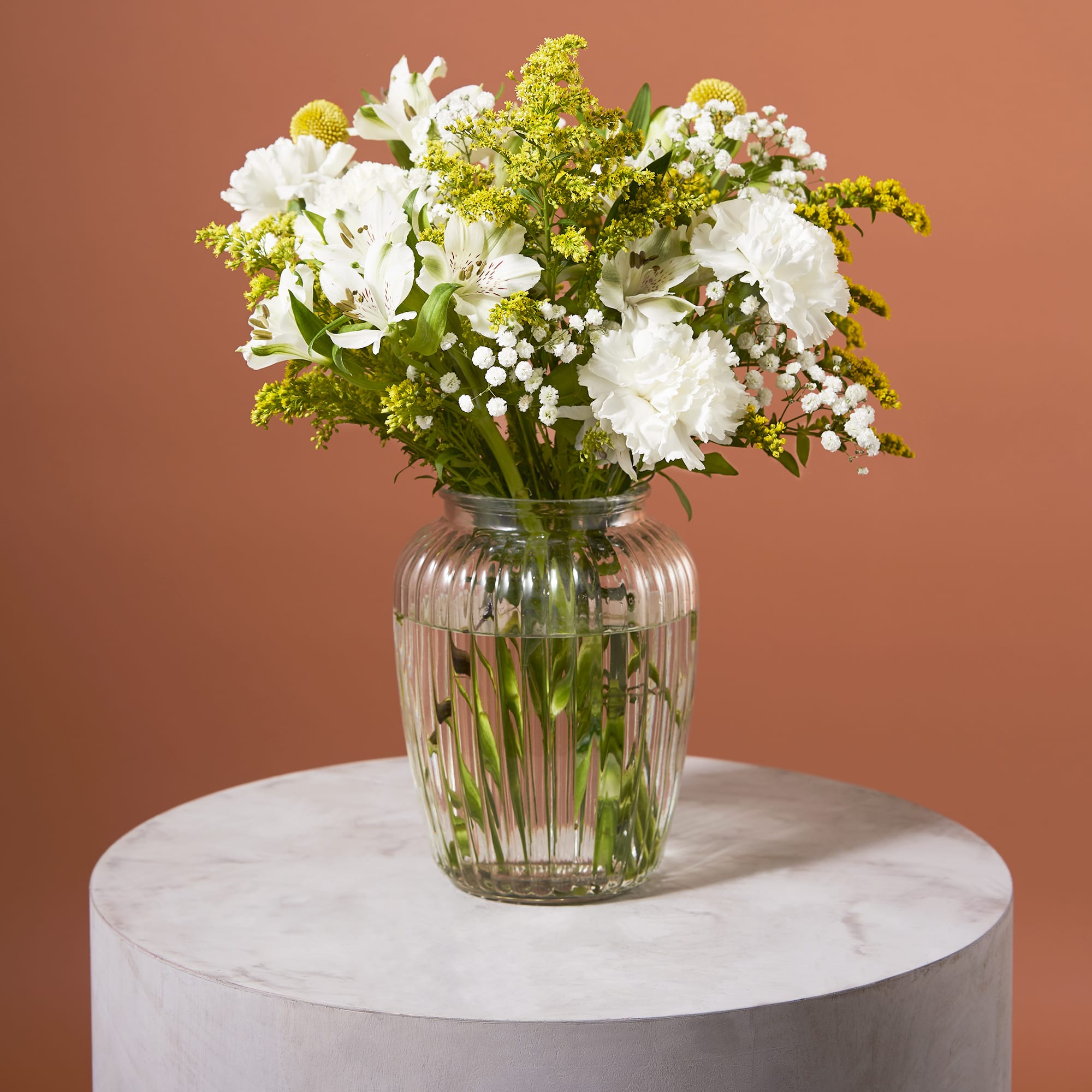 There are numerous places you can buy these blooms, with the easiest and most cost-effective being from an online florist such as Serenata.
You'll find a wide range of arrangements, many of which contain the beautiful alstroemerias. These include 'Burst of Joy', which contains a total of five alstroemerias, 'Country Fields', which features pink alstroemerias, and 'Sweet Serenity' which boasts a series of white blooms.
How to propagate
Like the majority of perennials, alstroemerias tend to form root clumps, which grow larger as time goes on. These large clumps can be separated after a number of years, which in turn equates to freeing additional plants.
For best results, separate alstroemerias in the early part of spring and then plant a suitable distance apart.