Whether you're celebrating your own anniversary, the anniversary of friends, or your parent's anniversary, a beautiful bouquet of blooms is a great gift to give your nearest and dearest. With the rise of online florists, it's now easier than ever to choose an appropriate bouquet for the occasion, as many of them have an assortment of pre-prepared anniversary collection blooms available.
Which blooms to choose?
With so many flowers to choose from, it's good to know that there is a bloom that is appropriate for each year of the anniversary being celebrated, which certainly makes it a lot easier to select an anniversary collection.
First Anniversary: Carnation
The picture-perfect carnation is the celebrated flower associated with a couple's first wedding anniversary. Carnations have long been symbolic of passionate, young love, and legend suggests that gifting a fresh carnation demonstrated instant and lasting love. The carnation is also a versatile bloom as it is available in a huge variety of hues, including everything from pinks and purples, to vibrant oranges and minimalistic white shades. A couple celebrating their first year together can opt to pick the hues that best represent their love. After all, the first wedding anniversary is certainly a time to rejoice a lasting future together. No anniversary bloom quite captures the newness, optimism, and love of a first anniversary like the bold and colourful carnation.
Second Anniversary: Cosmos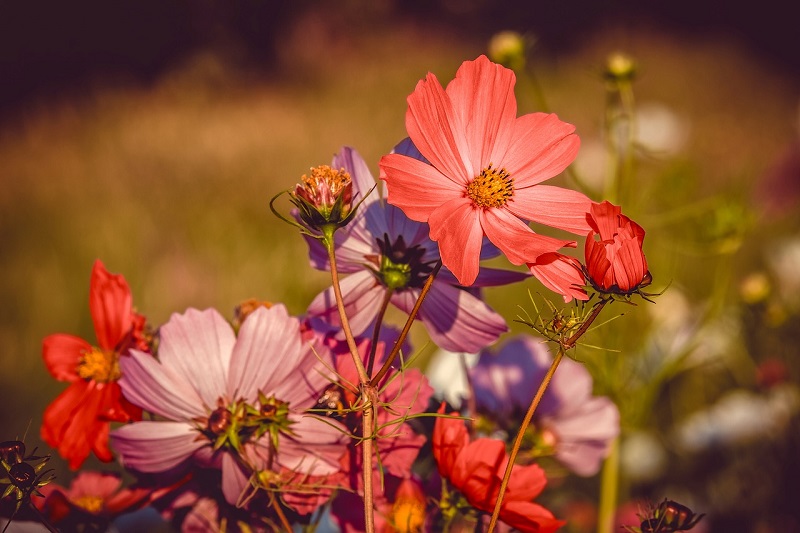 The second anniversary is a joyful time and one that should be rejoiced by equally joyful blooms. By the second anniversary, couples will have replaced their simplistic understanding of love with a more complex understanding of each other. The beautiful and bright cosmos flower is symbolic of this amazing transformation. Another equally joyous bouquet comes in the shape of the Changing Seasons arrangement, with its hot hued orange and red shades. Given all the colours, it's guaranteed to brighten up even the dullest of days.
Fourth Anniversary: Geranium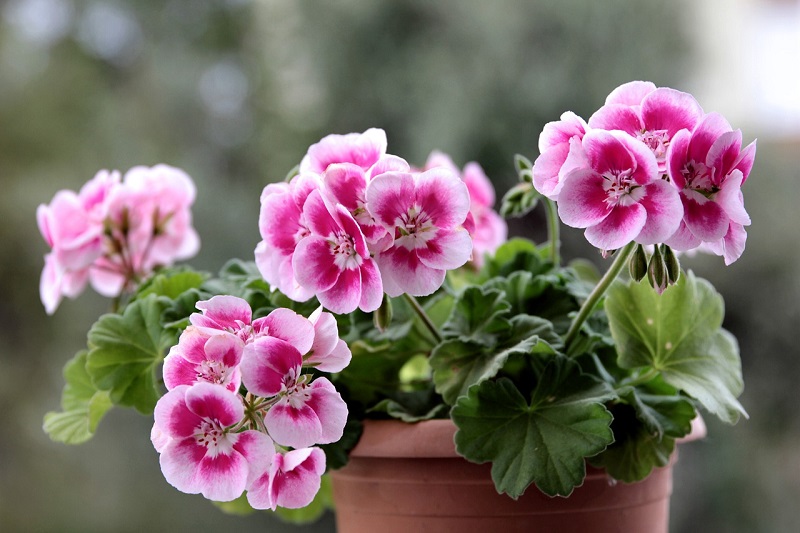 The fourth anniversary is an exciting time for both involved. The bold and bright geranium is, therefore, a bloom perfectly suited to this anniversary. Post four years of marriage, couples will have found a blissful combination of comfortable traits and unexpected surprises. The geranium represents a comforting beauty with its simple style, alongside a degree of excitement with its unique textures and hue. The vibrant lines of colour stem out from the flower's stamens, highlighting the ever-expanding love of the lucky couple.
Fifth Anniversary: Daisy
Daisy's symbolic structure is the reason this bloom is chosen to represent the fifth anniversary. The center of this bloom is symbolic of the intense bond of marriage and the couple's shared experiences. Each petal is equally as delicate as it is strong and represents all the wonderful ways the couple will expand and grow. The Floral Ratatouille arrangement from the anniversary collection, with its cute purple daisies, makes an ideal gift for the fifth anniversary.
Sixth Anniversary: Calla Lily
The elegant and stylish calla lily represents the many beautiful ways that each partner has grown in the marriage. The lengthy, slender calla lily bloom is unlike any other. This flower symbolizes all the diverse ways love has developed over six years of marriage. This bloom is depicted extensively in the paintings of the Mexican artist Diego Rivera, while legend states that the calla lily boasts a unique magical light inside its blooms which shines upwards all of the time. This is, therefore, the ideal analogy for celebrating six years of marriage, as the sixth anniversary is a time to reflect upon the internal illumination that the marriage creates. The Springtime Bouquet is another great choice for those wishing to explore the anniversary collection and celebrate six years together.
Fifteenth Anniversary: Roses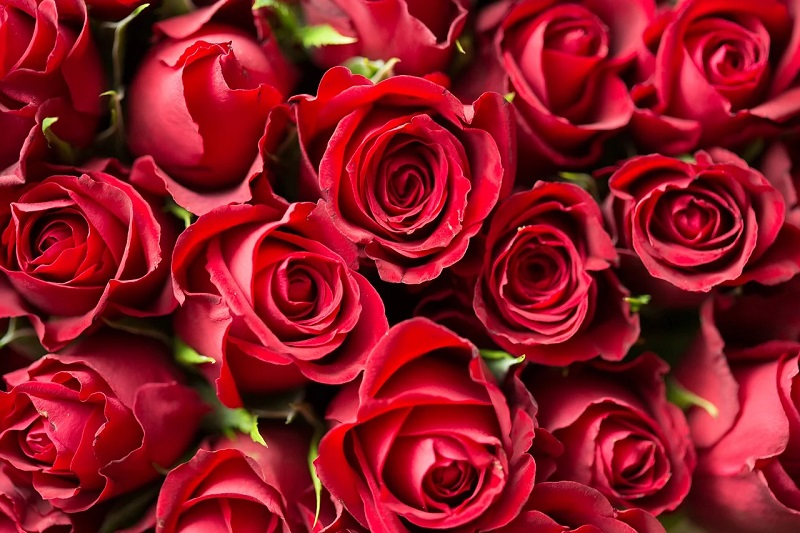 Roses are synonymous with both passion and romance. After fifteen years together you're certain to know each other extremely well. You will have shared many memories and will have been through a great deal together. Gift your spouse a beautiful bouquet of roses to remind them that you still feel the hot fires of passion. If you're looking for a feminine touch, a bouquet brandishing a series of pastel pinks is sure to do the trick, such as the Pink Pearl bouquet from Serenata Flowers.
Twenty-fifth Anniversary: Iris
After an impressive quarter-century of marriage, it's a great idea to celebrate in style with the gift of a beautiful bouquet brandishing the beautiful iris bloom. The iris is a royal flower and one that was the inspiration for the fleur-de-lis, which has become a source of both sophistication and elegance. A royal purple arrangement of these gorgeous blooms is a stylish and romantic way to celebrate twenty-five years of partnership.
Whichever blooms you choose from the anniversary collection, the gift of a bouquet is both a thoughtful and romantic gesture and one that is certain to be appreciated by loved ones.
Sources: flowershopping.com