Fresh cut flowers are not only a great Valentine's Day gift; they're a vibrant and fragrant addition to the home.
However, there is one down side – their life expectancy!
This is when investing in an alternative that lasts a little longer is a must!
Read on to discover our top picks for alternative floral gifts this Valentine's Day…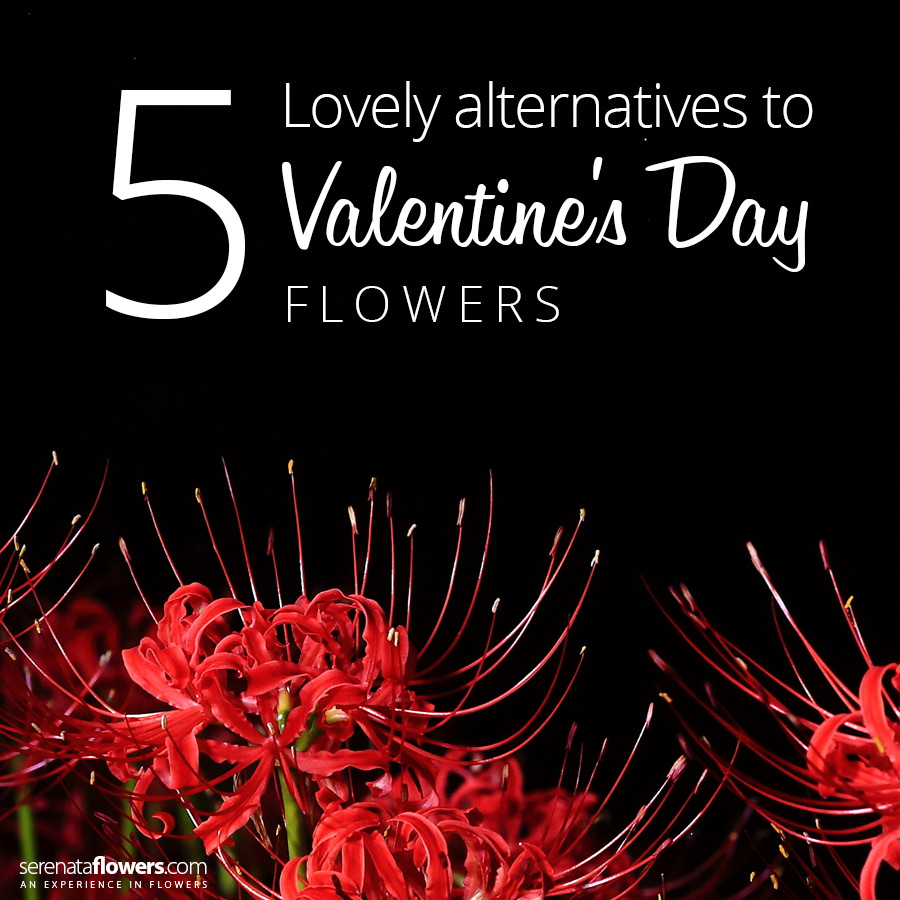 1. Pink Phalaenopsis Orchid
Described as a flutter of swallowtail butterflies flitting out of a magician's hat, this picture-perfect creation is a great alternative to fresh cut flowers.
With an abundance of bright pink petals, the double-stemmed Phalaenopsis Orchid is guaranteed to add an instant hit of colour to the home or office.
Serenata's version comes in a stylish ceramic pot and produces flowers that last about three months at any time of the year. Once the flowers have faded, simply cut the flowering stalk back and await the arrival of a new shoot.
If you're hunting for a gift that will keep on giving time and time again, then a Phalaenopsis Orchid could be just what you need.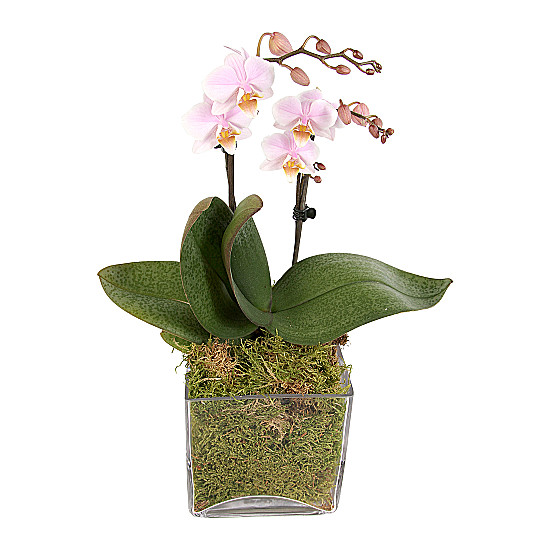 2. Peace Lily Basket
Serenata's Peace Lily Basket makes an ideal gift for a loved one this Valentine's Day – especially for the busy bees in our lives – as this angelic plant will add a feeling of peacefulness and relaxation to the home.
From its delicate and pure white flowers to its bold green foliage, what's not to love?
Asides from lasting that little bit longer, this contemporary gift is a hassle-free option that comes presented in a square wicker basket.
To get even more life out of your lily, replant it in the garden! Just remember, this particular specie prefers bright light conditions and moist soil.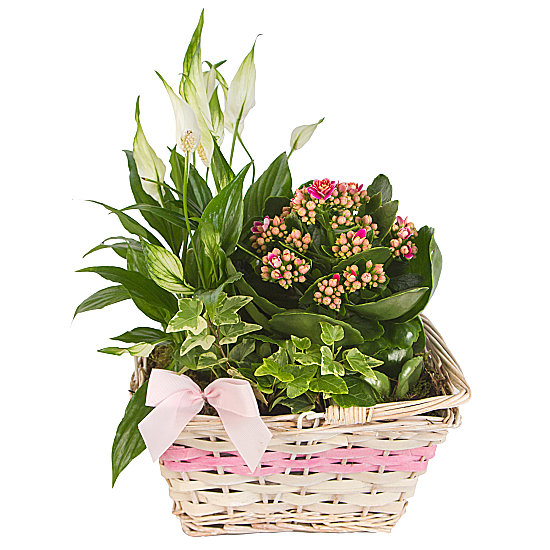 3. Orange Pot Rose
Roses aren't just red…they're orange too!
This superb plant will not only bloom a great deal longer than freshly cut flowers, it will add an instant colour splash to the home – making it a fantastic gift for anyone, including your Valentine!
It also avoids the cliché of red roses. Whether it's placed in the kitchen, the office or in the conservatory, this low maintenance pot plant boasts a mildly fragrant bloom and an elegant appeal. Just remember to place it somewhere with plenty of bright light.
It's also been proven that those who spend a significant time in spaces with live plants, boast a higher level of workplace productivity.
Would you consider different coloured roses or are traditional red roses your option of choice?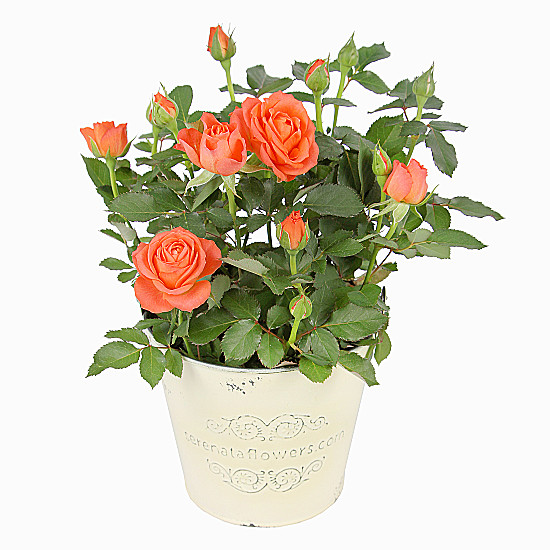 4. Pink Kalanchoe Duo
Live plants don't just look picture-perfect; they release oxygen, absorb airborne toxins and up humidity levels, making them an ideal gift for a Valentine.
The Pink Kalanchoe Duo from Serenata boasts a delicate arrangement of two long lasting pink Kalenchoe plants.
Presented in a rustic trough, this fantastic gift will delight any green-fingered recipient! Would you be impressed if your Valentine decided to get such a plant?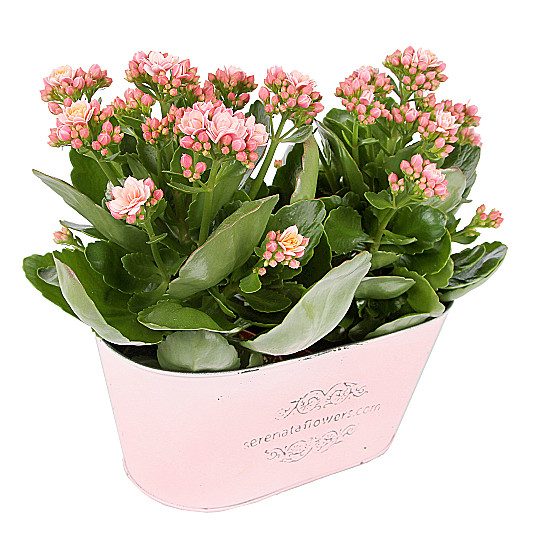 5. Pink Azalea Basket
Looking for something a little different this year?
Then why not buy your love a basket of flowers instead of a bunch of flowers. The Pink Azalea Basket from Serenata boasts a dazzling array of delicate pink blooms – ideal for the girly girl in your life! Especially as this gift comes in a contemporary square basket embellished with a super cute pink bow!
What would you prefer?
You could opt for a bunch of flowers this February or perhaps a beautiful live flowering plant that lasts longer and boasts a number of health benefits?
Sources: Free People Blog