When it comes to summer blooms, we immediately think of exotic, hot-hued shades, lush green foliage and oversized flowers. And what's not to love?
Whether buying them for yours truly or as a gift for a loved one, a summer bouquet is guaranteed to put a smile on the face of the recipient in an instant! They also add an instant injection of colour to any room in the household or office.
Read on to discover our top flower picks for this summer's bouquets and to find out which blooms you might see a lot of in the months ahead…
Brightly coloured bouquets
A brightly coloured bouquet is a great addition to any room and one that promises to add an injection of colour to an otherwise minimalistic space.
The Floral Ratatouille bouquet from Serenata Flowers is a little like a rainbow on a cloudy day and boasts a bold cocktail of lilies, stocks, asters, solidago and roses.
This particular bouquet is a great option for those wishing to send blooms to those who are seldom in, as they can be delivered directly through the letterbox, meaning there is no need to sign for them.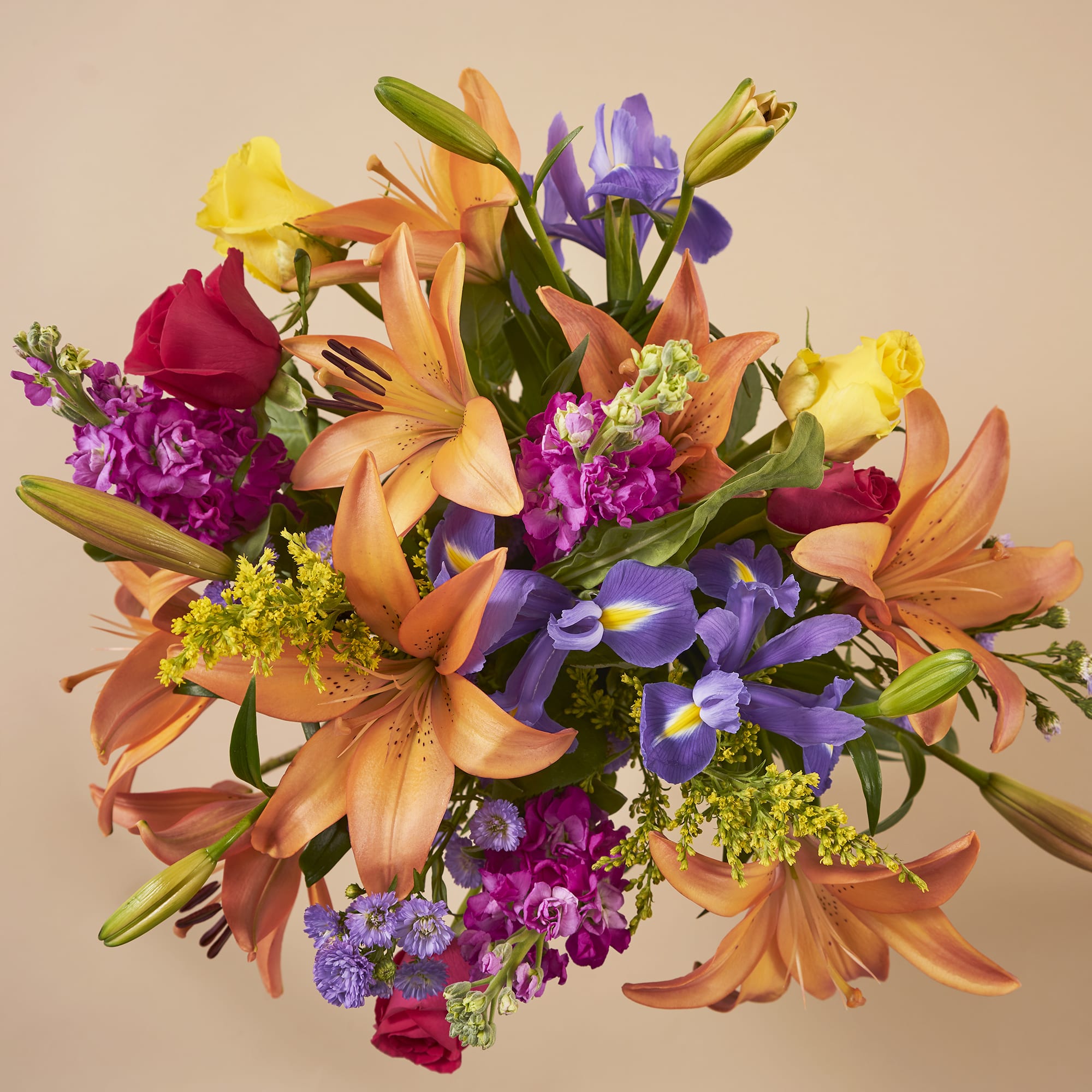 Read on to learn more about the flowers contained in this bouquet, many of which work well in an array of other summer bouquets too…
Lilies
Lilies are symbolic of rebirth, purity, and commitment, and they're a great option for a summer bouquet as they come in a range of shades and have an exotic feel to them.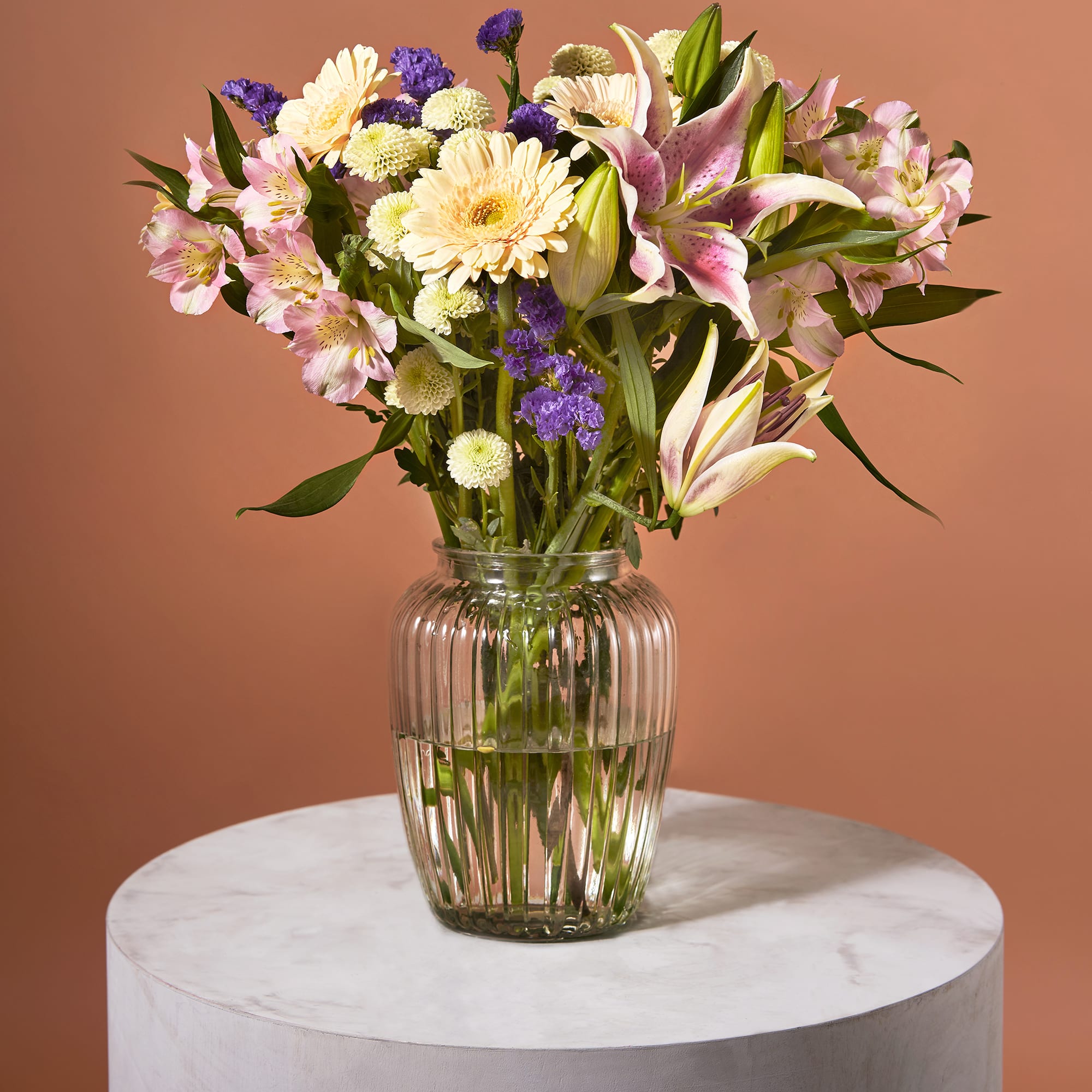 The Magic Moments bouquet is an angelic display boasting chrysanthemums in shades of white, germini in shades of cream, and lisianthus blooms in a pretty pink hue – finished off with picture-perfect scented lilies. This atmospheric bouquet is a great option for the summer months!
Stocks
Stock flowers, which also go by the name of Virginia stock or gillyflower, boast sophisticated, slender stalks, and have sweet-smelling blossoms attached to them. These blooms are given to those you want to wish a happy life to.
Often used to fill gaps in garden spaces during the summer months, they're also a fantastic option for filling bouquets given their colours and elegance.
Known for their hardiness, they're a popular choice for home-growing too if you want to try your hand at cultivating some of your own. All they need is a sunny spot and well-draining soil.
Asters
When placed in a bouquet alongside other plants, asters add a great amount of interest! They're a great cut flower, and are perfect when used as a filler, especially given their multi-branched blooming stems and attractive colour.
They're a great way to make a smaller bouquet look a lot larger than it is! They can also be used in table displays, particularly for runner designs.
Note that asters tend to bloom in late summer, so you might have to wait a little bit before you can really experience their daisy-like flowers with their magical hues.
Solidago
Solidago, often referred to as goldenrods, is a genus of between 100 and 120 types of blooming plants, which come from the Asteraceae family.
This type of plant – a herbaceous perennial specie – is found in open locations such as prairies, meadows, and savannas. It adds a touch of boho style to an array of summer bouquets, as well as a hot hit of colour to any display!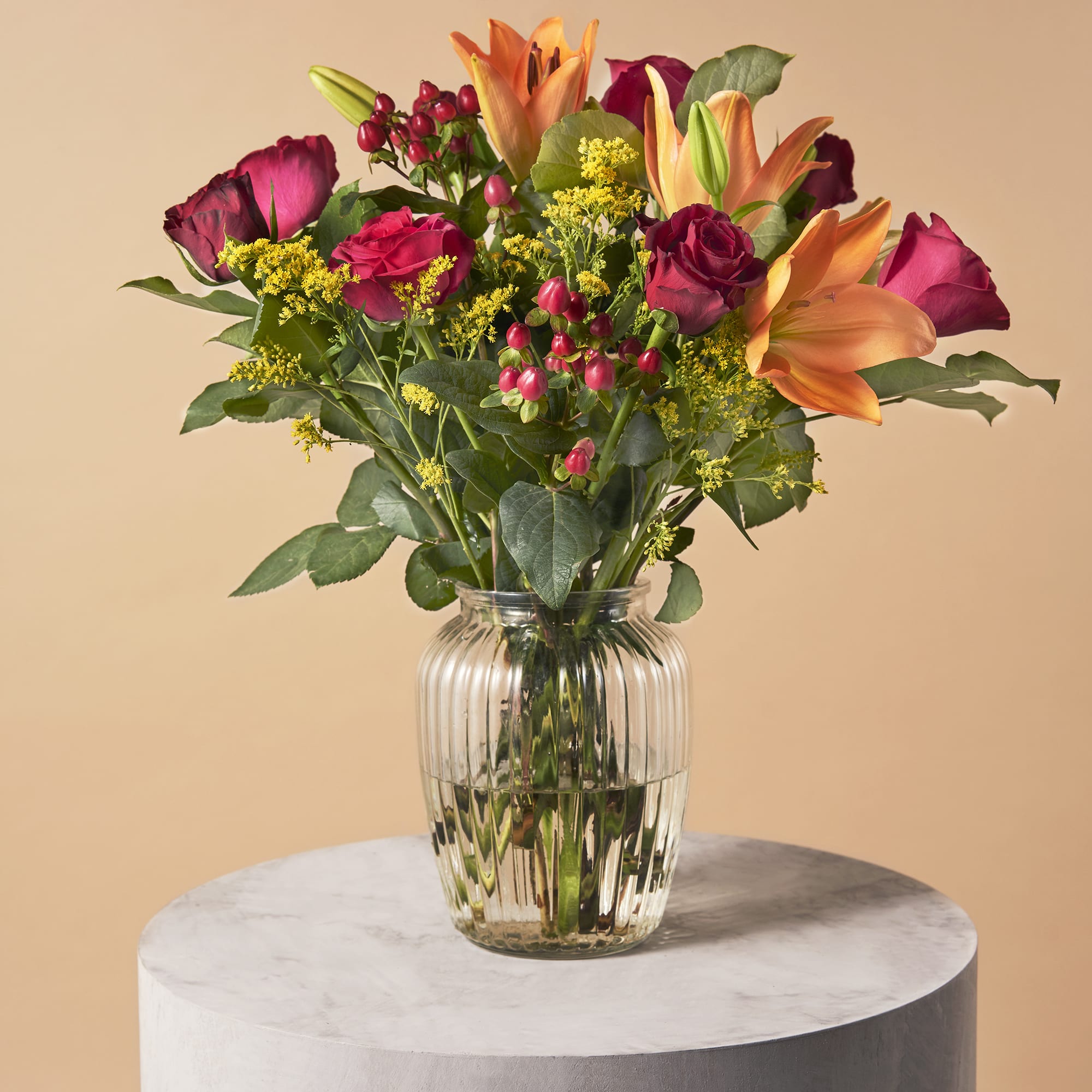 The Changing Seasons bouquet from Serenata Flowers is a perfect example of how to use this bloom in a summer display, as it boasts a stylish array of beautiful cerise and red roses, hot hued orange lilies and red hypericum berries, all of which are perfectly complemented by bright yellow solidago blooms.
This display is guaranteed to be an instant hit of colour to any room in the household and will most certainly brighten up the mood of a recipient in an instance!
Roses
Classic or hybrid tea roses are some of the most common roses for use in bouquets, especially those available in the summer months. They're a great cut bloom, and as well as being used in bouquets, they're also a great option for use in floral arrangements.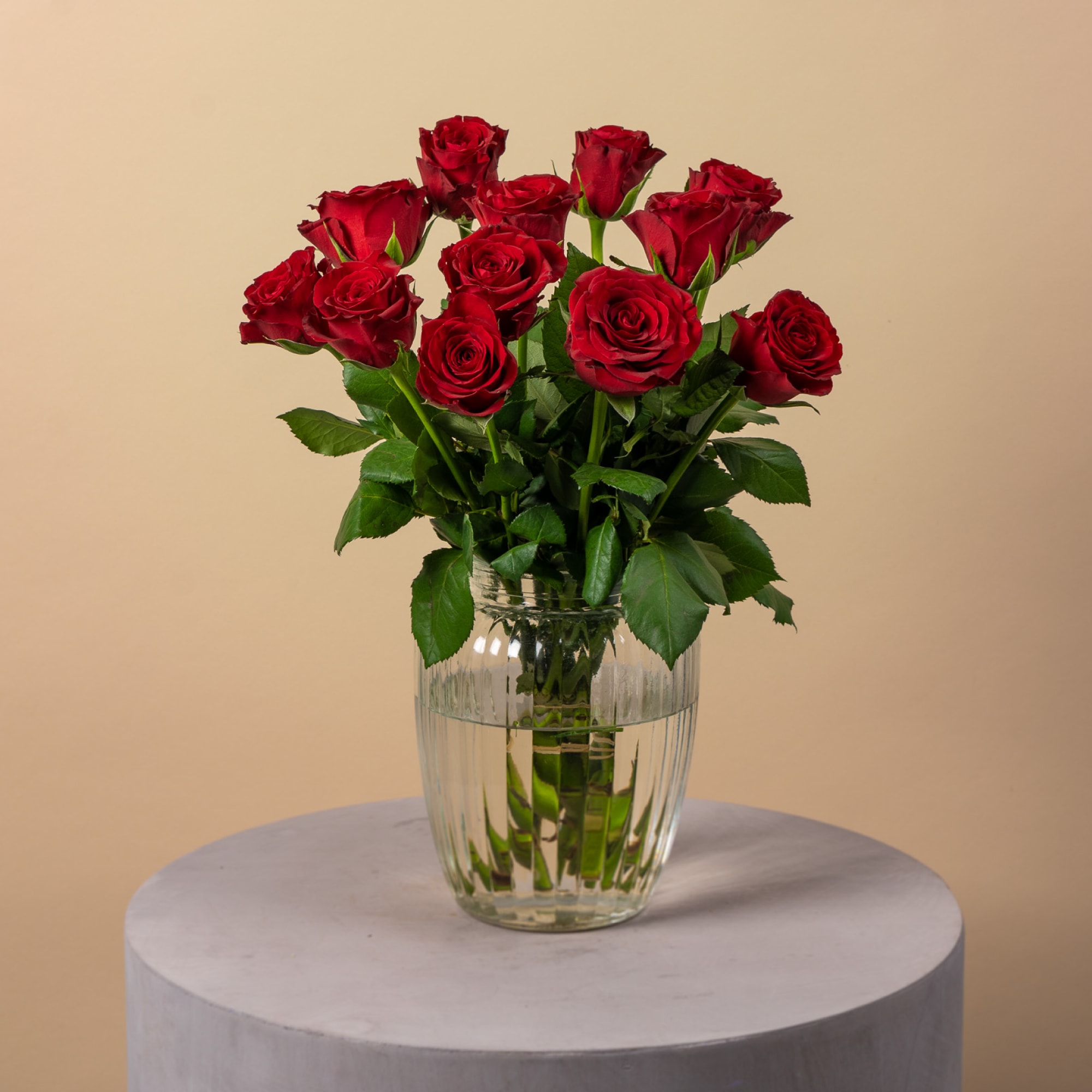 From red to peach, pink, lavender, white and cream, there are a variety of colours to choose from and all promise to pack a punch when placed in a bouquet. There's one point to keep in mind though – the different hues denote different meanings, with red roses being symbolic of romance and love, for example.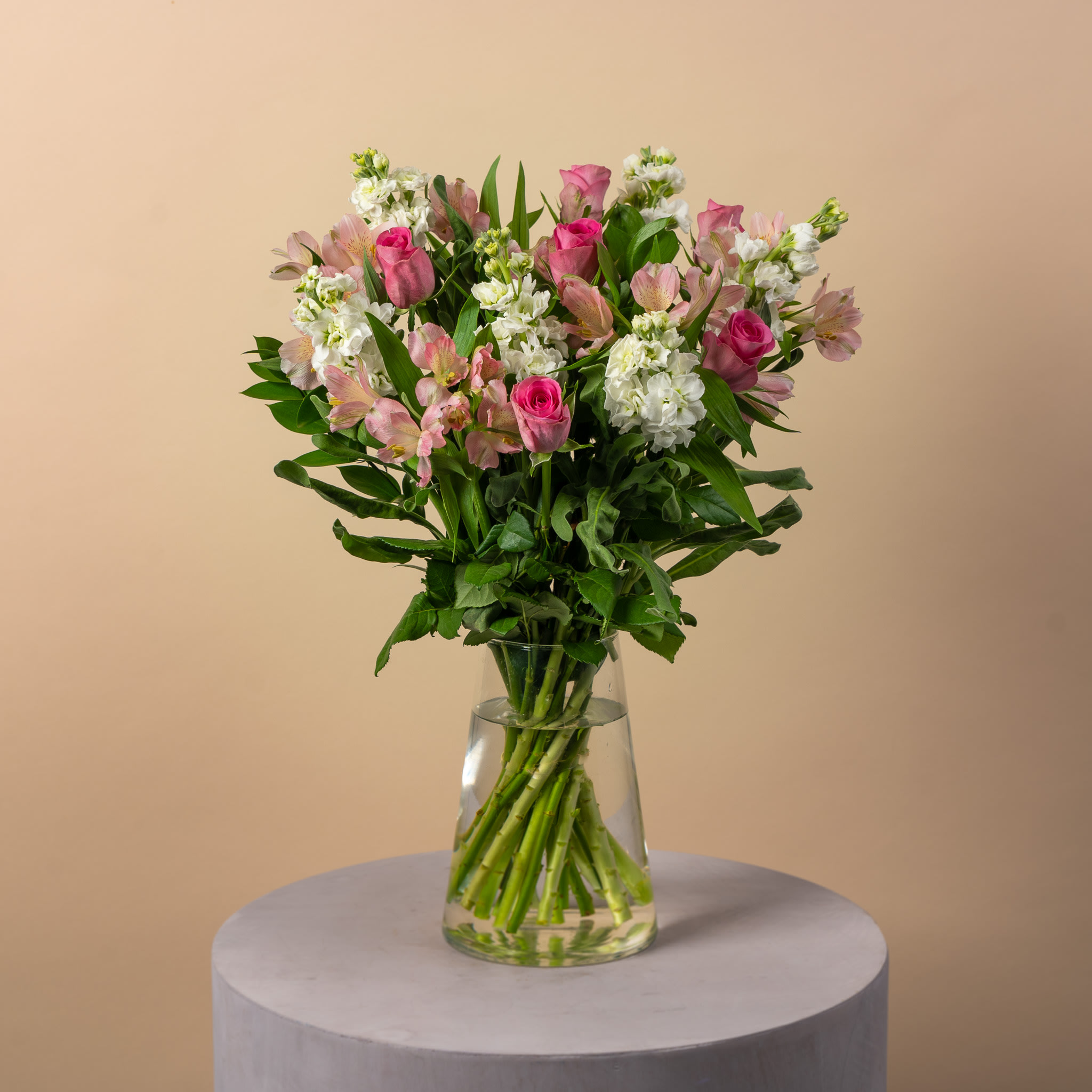 The Sweet Embrace bouquet from Serenata Flowers boasts an array of blushing dusky pink roses, white stocks and alstroemeria. This results in an idyllic and serene display that screams effortless elegance.
These blooms are a great gift if there's someone out there you wish to charm – so what are you waiting for?