Here in the UK, we don't take good weather for granted!
And when there's gorgeous sunny weekend ahead, make sure you get the most out of it! Embrace the great outdoors and plan a trip to your local park. Invited friends and family, and bring around a hamper filled with treats for the whole family.
We've got some ideas to get you started! If you need an inspiration for some delicious picnic food, check out our post here!
1. Small Picnic Hamper
Why we love it? Perfect size for an intimate picnic for two can easily fit in a back of your bike, plus – add your favourite food and keep it nice and cool for your ultimate all-fresco dining experience.
Size: H – 190mm L – 410mm W – 280mm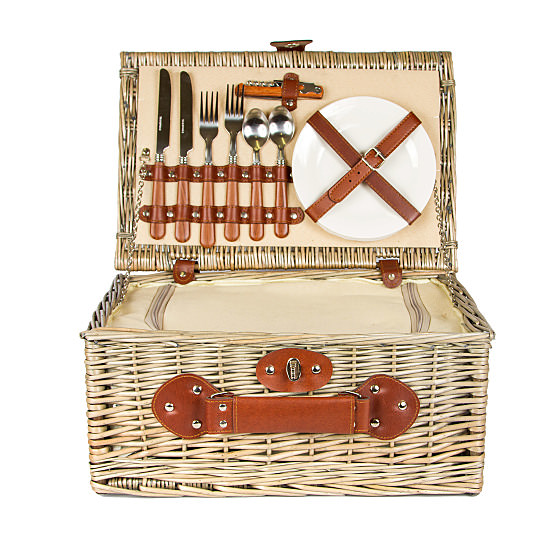 2. Small Wicker Hamper
Why we love it? Budget buy at only £19.99, fits enough food for two people and can be re-purposed if you're not using it in winter for storing your favourite cards! Brilliant!
Size: H – 150mm L – 395mm W – 240mm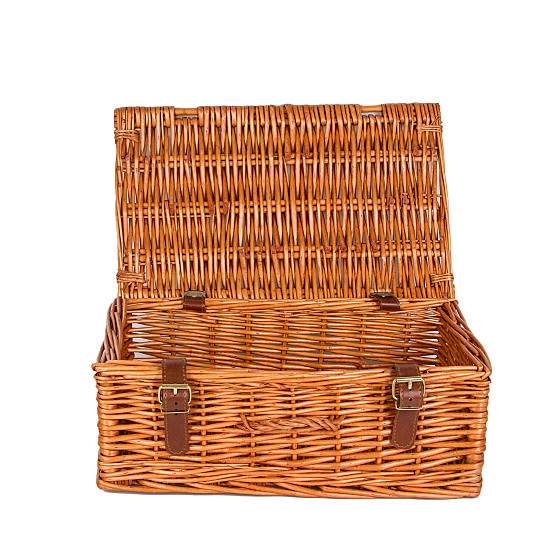 3. Luxury Hamper
Why we love it? Luxury doesn't always mean you have to spend hundreds of pounds. This beautiful traditional hamper is packed with your picnic essentials – napkins, plates, glasses, cutlery, even coordinating salt and pepper pots, bottle opener and a small cool bag. We are in love! (click on the image to peek what's inside)
Size: H – 420mm L – 480mm W – 300mm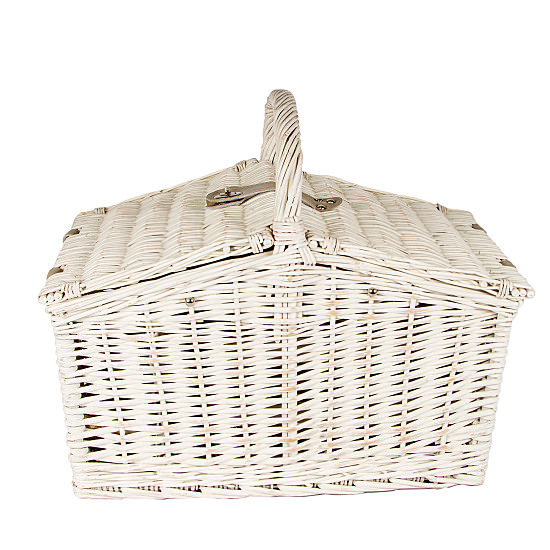 4. Park Hamper with Cheese
Why we love it? No picnic is complete without a wine and cheese selection! This is a good start – this hamper features the best of British Cheese, presented in a small wicker basket. Just add your favourite wine and let the feast begin!
Size: H – 90mm L – 360mm W – 280mm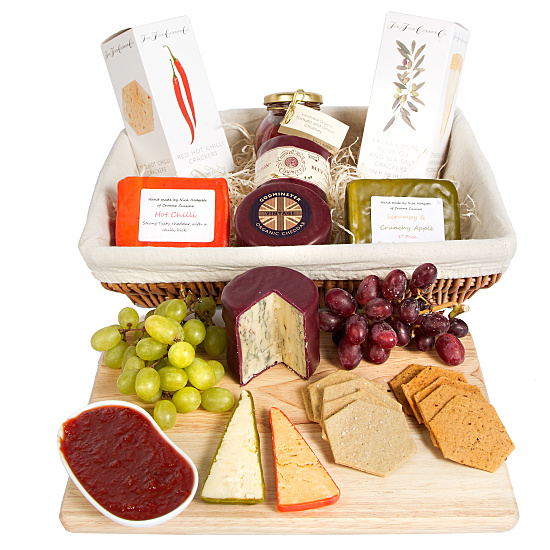 5. A Family Affair – Park Hamper for 4
Why we love it? Only £20 more expensive than the smaller version, this picnic hamper feeds the whole family! Trendy striped design and sets of cutlery, carefully secured so nothing will be out of place when you arrive at your picnic spot.
Size: H – 190mm L – 540mm W – 340mm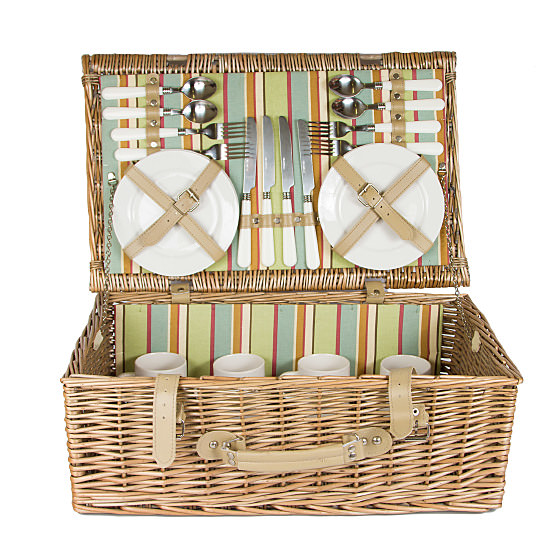 Which one of these is your favourite? What food do you normally bring to your picnic day?