The 20th anniversary of marriage is a huge milestone. It is, after all, the celebration of two entire decades spent together.
It's a time for looking back and looking forward. So what should you gift those celebrating such an event be?
From China to platinum gifts, there are a number of options to choose from, some of which are traditional in style, while others are more contemporary. Here we have listed a few of our favorites…
China: a traditional 20th-anniversary gift idea
China represents the elegant, elusive and beautiful aspect of love for one and other over the past 20 years. Asides from investing in an exclusive dinner set (only to be brought out on special occasions), the likes of china figurines and picture frames are also a good idea.
Platinum: a contemporary 20th-anniversary gift idea
Just like a 20-anniversary old marriage, platinum is both strong and long-lasting. It's also a great gift option as it's an extremely versatile present to choose. Platinum is a rare material, it…MORE won't tarnish and is inherently valuable. From platinum dipped roses to ornaments and jewelry, there are a number of options to choose from.
The 20th Anniversary Colour
If you're looking for a more unique gift, opt for something silly or sweet in a white or emerald green shade – the 20th-anniversary colors. Try to choose something that traditionally comes in this color, such as a glass vase, a piece of artwork, a Moroccan lantern, a picture frame or a statement piece of furniture.
A 20th-anniversary gemstone
The traditional gemstone gifted to those celebrating their 20th wedding anniversary is the emerald. However, many will also opt for a gold or yellow diamond. If you wish to push the boat out, set your chosen stone in a platinum backdrop. You may even wish to design your own piece of jewellery, to create a unique statement piece, tailored exactly to those you intend to gift. There are a number of jewelers who will help you to create such a piece, beginning with the sketches of the design, right through to the creation.
The 20th Anniversary Flower
Looking to gift those celebrating 20 years of marriage together with a bouquet? Opt for a display brimming with daylilies. Just like a marriage that has endured this amount of time, they are both strong and rugged. This floral specie also signifies coquetry, in the shape of playful, flirty behavior. When you have been together for many years, this is something you'll always share together.
How to celebrate your 20th wedding anniversary
If you're gifting your wife on your 20th wedding anniversary and wish to give her a rose, why not gift her one that stands in a pretty china vase. China will not only outlast the rose, meaning she'll have something to keep long after the flower has gone, but it's also symbolic of 20 years together. Other ideas include dining out in your area's local Chinatown, again playing on the significance of 'china'. If you want to plan something a little more epic, book a weekend getaway to one of the more memorable Chinatowns, such as the one in New York, San Francisco or even Asia. Other options include planning a Chinese-themed anniversary party, complete with Chinese lanterns as decorations, or a romantic picnic complete with real china plates and cups.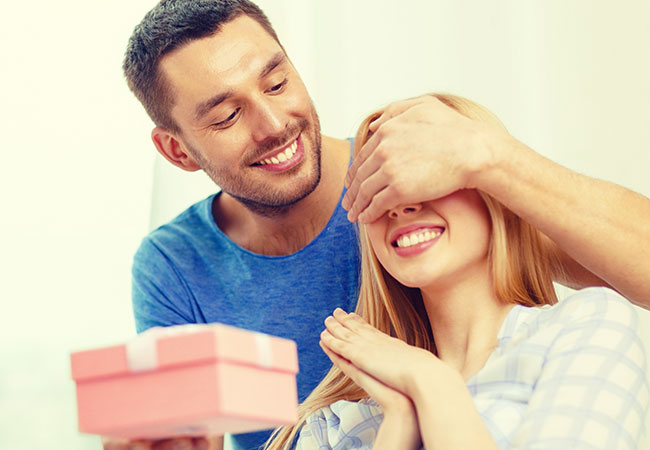 A hamper
Instead of dining out on your 20th anniversary, design your own hamper and dine in, or alternatively, at your favourite park under the stars. Fill the hamper with an array of taste-tantalizing delights and serve them on china plates. This is a great gift to give your husband or wife and it's also a great idea for a son or daughter to gift their parents on their special day. Simply fill it with all of their favourite things!
Platinum wedding bands
Jewelry is an item you often wear regularly, especially your wedding ring. With this in mind, it's likely your wedding bands are a little worse for wear – particularly after 20 years of use. Take this celebration as an opportunity to treat each other to a new set of wedding rings, made out of platinum. A nice touch involves choosing matching rings and engraving them with a message or date. This is usually added to the inner band of the ring.
Throw a secret soiree
Whether you want to surprise your wife or husband or wish to surprise your parent's on their special day, throwing a secret party is a great idea! Surrounding them with friends and family is a great way to celebrate this momentous occasion. You may wish to host the party at your own house, or alternatively, at a local venue. If you're wishing to keep it low-key, pick the couple's favourite restaurant and hire a room in the vicinity.
Re-visit your honeymoon destination
Why not treat your loved one to a trip to your honeymoon destination for your 20th anniversary? Asides from being a welcome getaway, it's the perfect gift to give if you both wish to conger up some fond memories from the past. Alternatively, plan a more extravagant honeymoon. You may have only spent a weekend away, somewhere local the first time around. Why not push the boat out the second time around and visit a place you have both always wanted to go. Spend a little more on upgraded flights and accommodation and make it a trip to remember. From fine dining to awe-inspiring excursions, to exclusive accommodation and high-end transport, there are a number of ways to turn an average trip into something over the top!
We hope we've managed to provide you with a little inspiration if you're on the hunt for a 20th-anniversary gift and wish to find something truly special. If you've founds gifts that went down particularly well with their recipients we'd love to hear about them too.
Sources: thespruce.com
Read More about Anniversary:
Marking a 2nd Wedding Anniversary
20+ Beautiful Anniversary Poems
15 Beautiful Wedding Anniversary Poems
Guide to Traditional Wedding Anniversary Gifts
Seven Original Ideas for Celebrating Wedding Anniversaries