If you're like us and send around 20+ Christmas cards every year, it could be hard to make each message unique, original and personal.
One way to go around it is to add a festive quote and a few sweet personal words to go with it.
For your inspiration, we have tracked down some of the most popular festive quotes from the internet – see below and pick your favorite one.
If you're looking for some festive flowers or hampers to send to your loved ones, you'll find an amazing variety with low prices at SerenataFlowers.com.
Maybe Christmas, he thought, doesn't come from a store. Maybe Christmas . . . perhaps. .means a little bit more!' Dr. Seuss
One can never have enough socks. Another Christmas has come and gone and I didn't get a single pair. People will insist on giving me books. from Harry Potter by J.K. Rowling
Christmas is not as much about opening our presents as opening our hearts. Janice Maeditere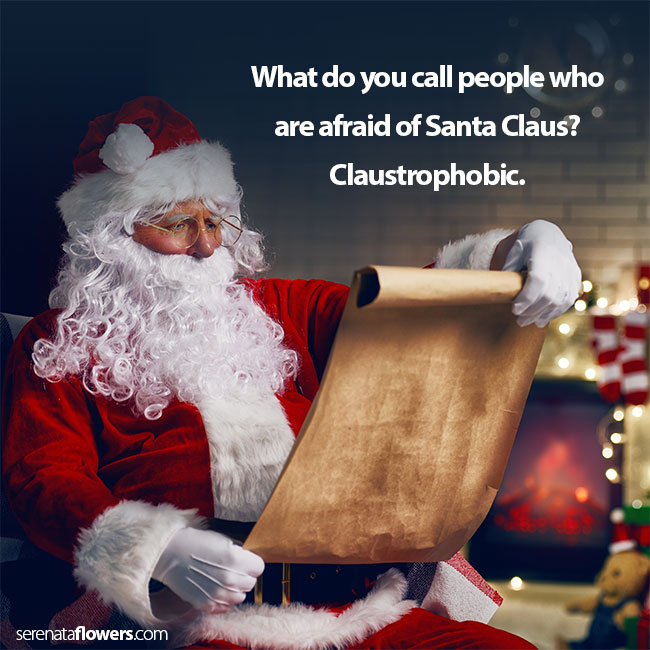 20 Famous Quotes for Christmas Cards
Christmas is the gentlest, loveliest festival of the revolving year — and yet, for all that, when it speaks, its voice has strong authority. W. J. Cameron
Christmas gift suggestions: To your enemy, forgiveness. To an opponent, tolerance. To a friend, your heart. To a customer, service. To all, charity. To every child, a good example. To yourself, respect. Oren Arnold
There's nothing sadder in this world than to awake Christmas morning and not be a child. Erma Bombeck
Christmas is not a date. It is a state of mind. Mary Ellen Chase
It is Christmas in the heart that puts Christmas in the air. W. T. Ellis
Blessed is the season which engages the whole world in a conspiracy of love. Hamilton Wright Mabie
I wish we could put up some of the Christmas spirits in jars and open a jar of it every month. Harlan Miller
You know you're getting old when Santa starts looking younger. Robert Paul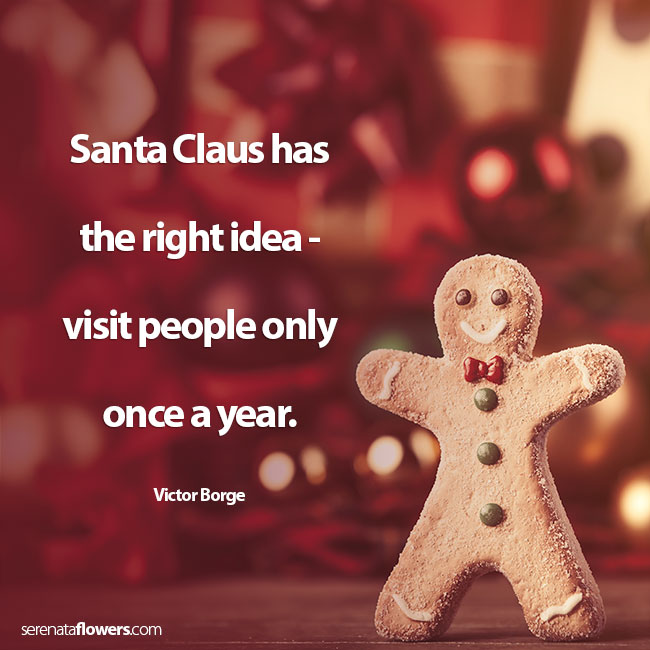 Let the children have their night of fun and laughter, let the gifts of Father Christmas delight their play. Let us grown-ups share to the full in their unstinted pleasures… Sir Winston Churchill
At Christmas play and make good cheer, For Christmas comes but once a year. Thomas Tusser
Perhaps the best Yuletide decoration is being wreathed in smiles.  Unknown
Heap on the wood!-the wind is chill; But let it whistle as it will, We'll keep our Christmas merry still. Sir Walter Scott
He who has no Christmas in his heart will never find Christmas under a tree.  Sunshine Magazine
Let no pleasure tempt thee, no profit allure thee, no persuasion move thee, to do anything which thou knowest to be evil; so shalt thou always live jollity; for a good conscience is a continual Christmas. Benjamin Franklin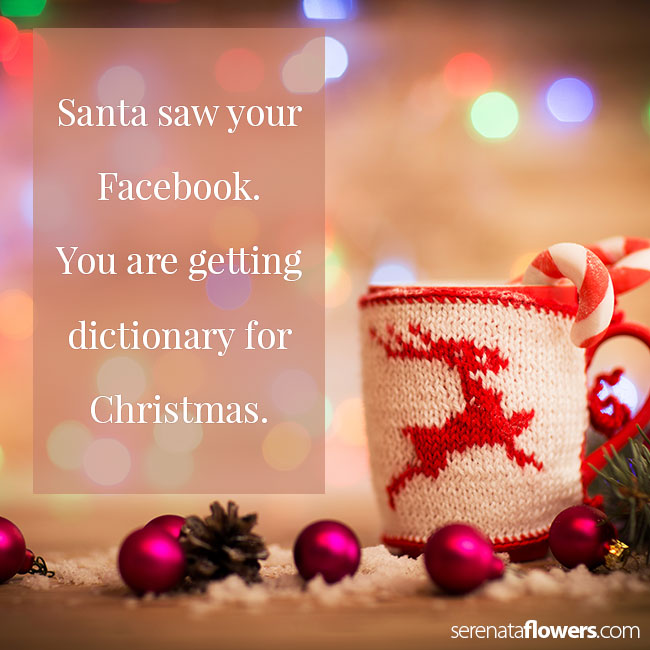 If there is no joyous way to give a festive gift, give love away. Unknown
Christmas, children, is not a date. It is a state of mind. Mary Ellen Chase
From Home to home, and heart to heart, from one place to another. The warmth and joy of Christmas bring us closer to each other. Emily Matthews
Have you picked your favorite one? Which one was it?
What do you normally write in a Christmas card each year? Do you personalize each message or go with something simple and more generic? Leave a comment below!
If you're looking for some Christmas inspiration, you might like to read these:
Original ways to say Merry Christmas
How to Save Time on Christmas Gift Shopping
5 Christmas traditions you've never heard of
More messages if you're looking for something particular:
Christmas Messages for Husband
Christmas Messages to Boyfriend, Girlfriend, Wife, or Husband