Bored of traditional wedding arrangements? One-look bridal bouquets?
Get inspired and take a look at brides who took a brave twist on traditional wedding flowers!
Which look is your favourite and why?
1. Pineapple bouquet
Perfect for a beach wedding – unusual take on traditional bridal and bridesmaids bouquet, they will definitely get your guests talking!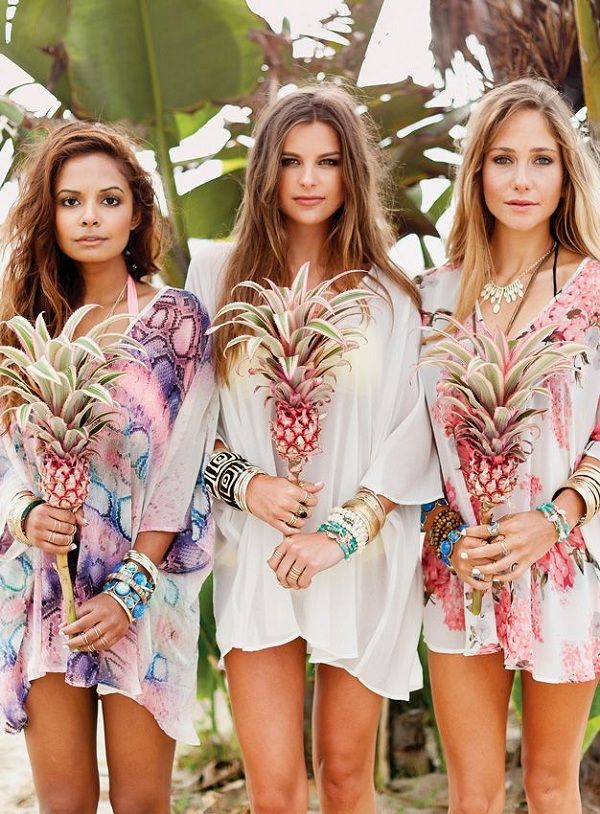 2. Paper Flowers – Go Bold!
Lasting memory from your wedding and a great prop for your wedding photography! Double scores!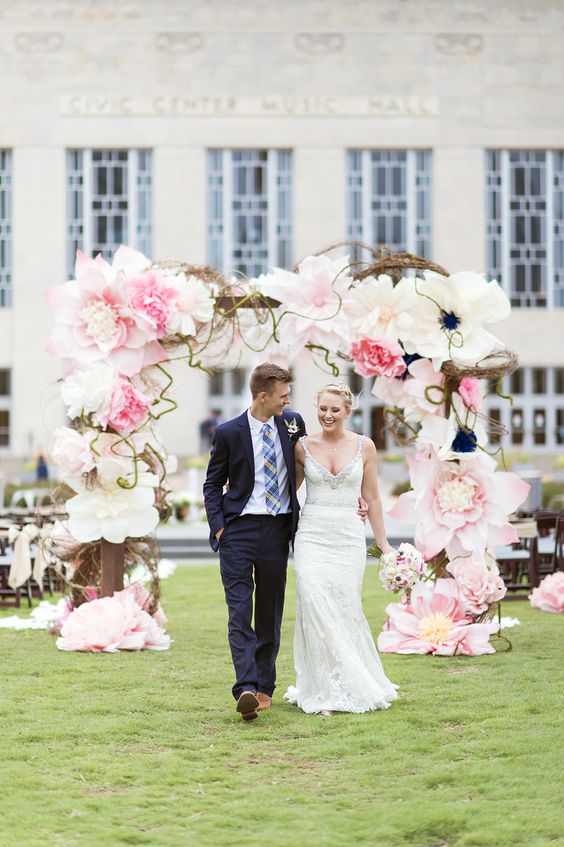 3. Sweet Candy
Talking about unusual – have you seen candy bouquets before? If you want to try this unusual bridal bouquet, stick to the same variety candy and use a ribbon to fill in the gaps between them.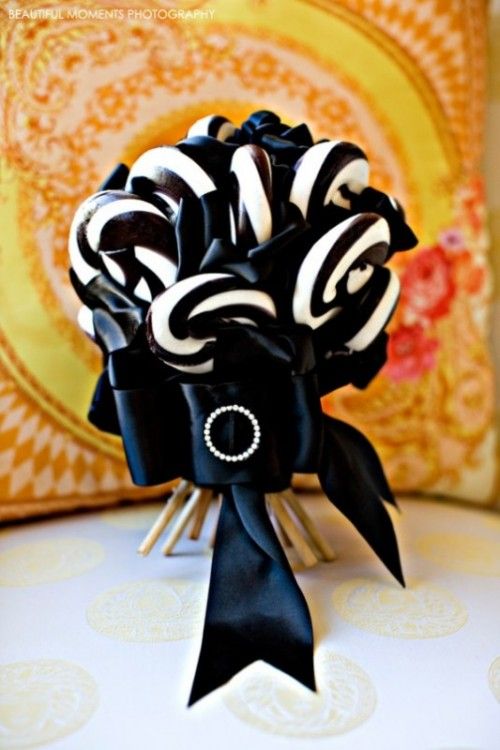 4. Perfect for a Winter Wedding
Beautiful combination of Christmas baubles with golden and pastel tones, add a satin ribbon and you have a perfect bridal bouquet!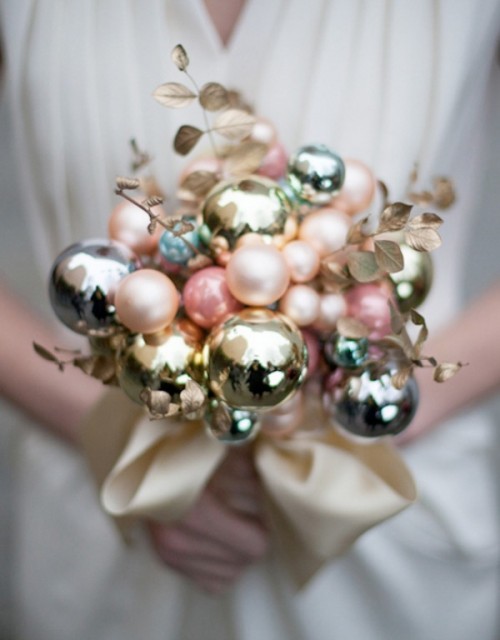 5. Back to the Nature
Wedding in the forest? Then this bouquet would be the perfect fit!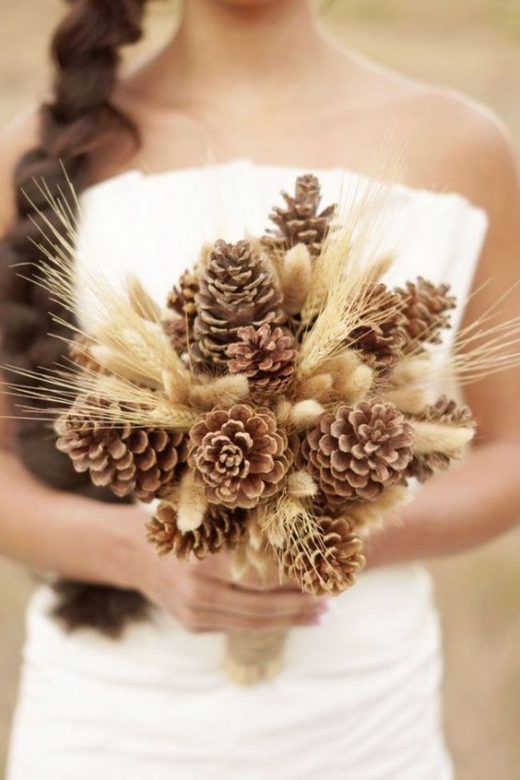 6. Succulents, Orchids & Vegetables
Who says vegetables and flowers don't mix well! Just take a look at this beautiful bouquet!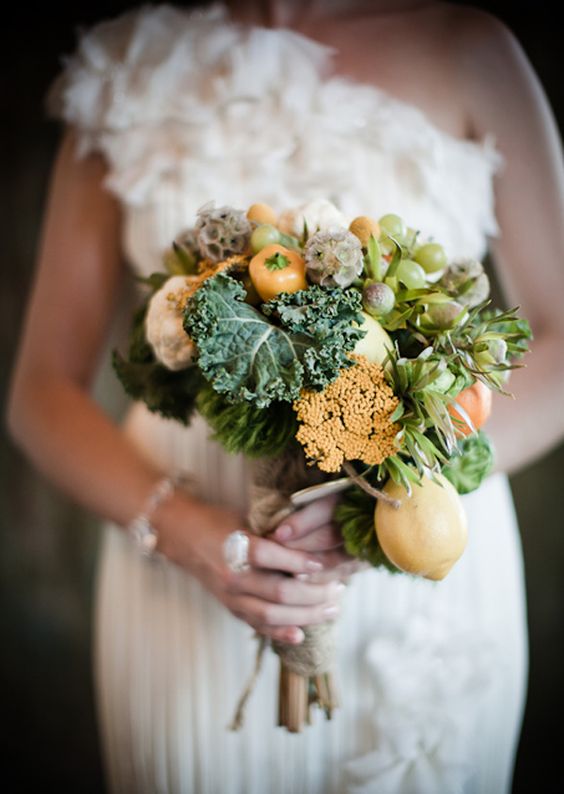 7. Rustic Wedding
For a rustic wedding, opt for unusual bridal bouquet featuring natural elements.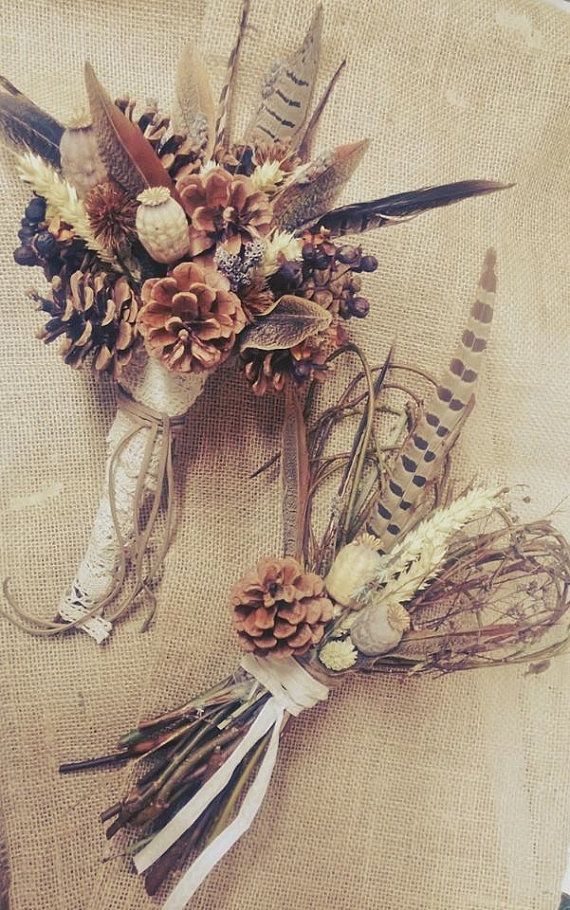 8. Stunning Succulents
Succulents are making comeback at weddings, not just as decoration but also in bouquets!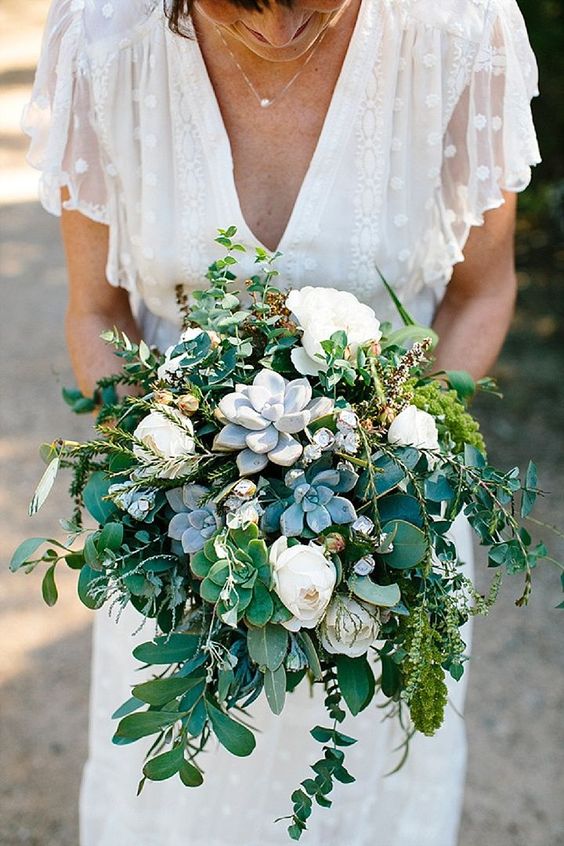 9.  Vintage & Trendy right now!
Use brooches and ornaments to create a one of a kind bouquet.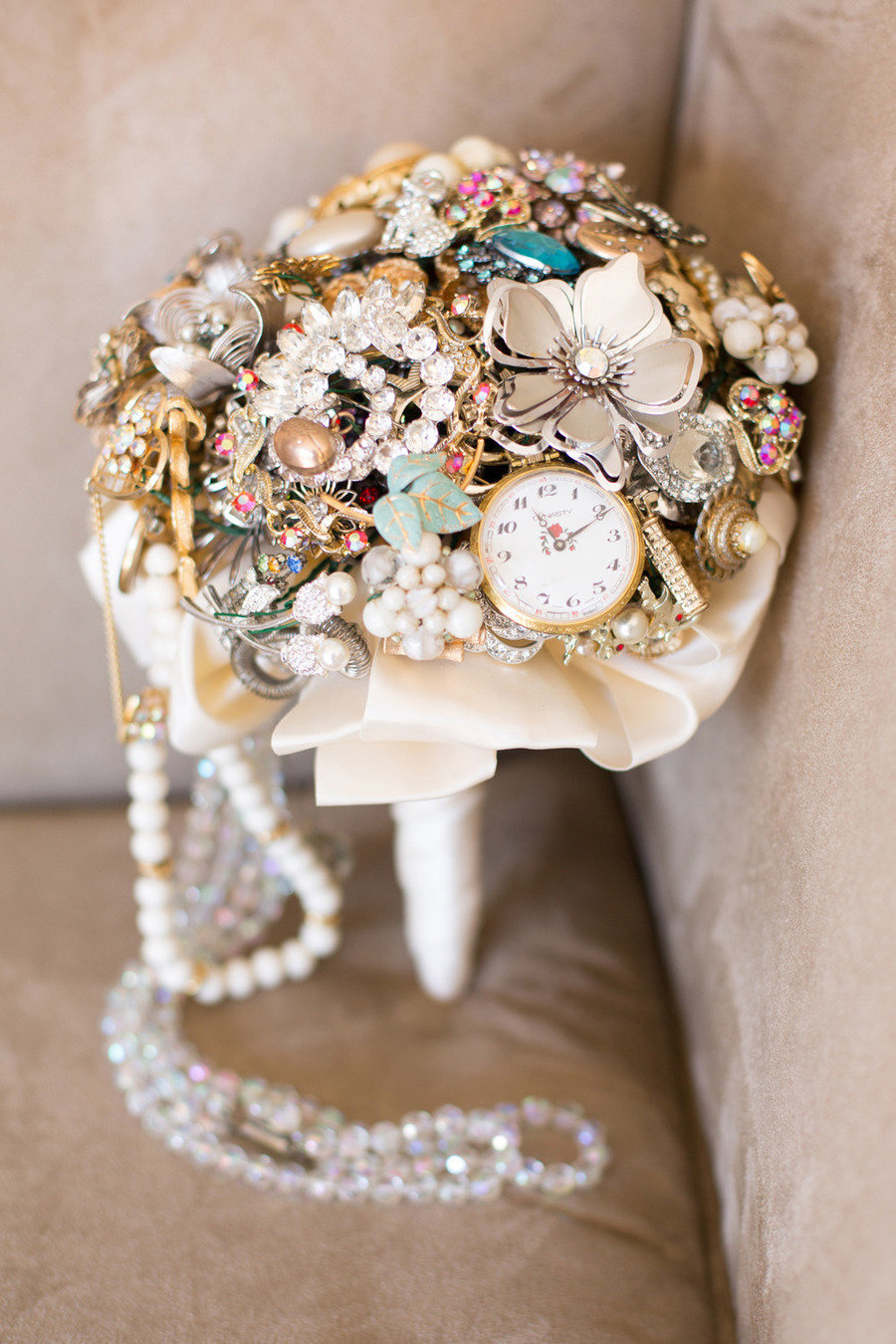 10. Vegan Wedding
Love all things natural? Then opt for this vegetable inspired (edible) wedding bouquet.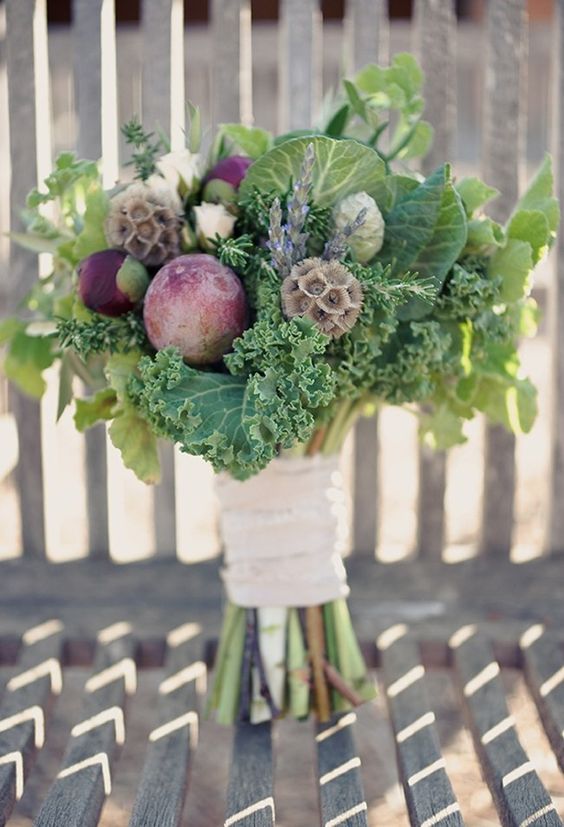 11. Beach Wedding
Turn your shell collection into a bridal bouquet for your wedding.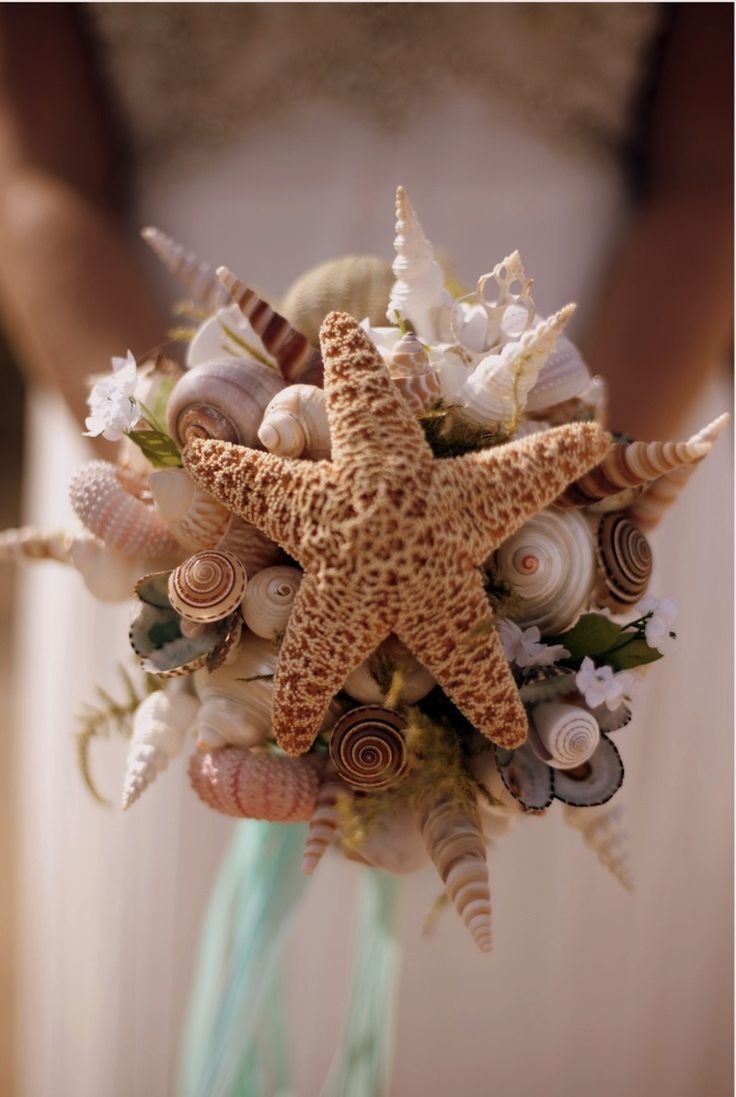 12. Paper & Feathers
Talking about unusual, we are pretty sure you haven't seen a bouquet like this before!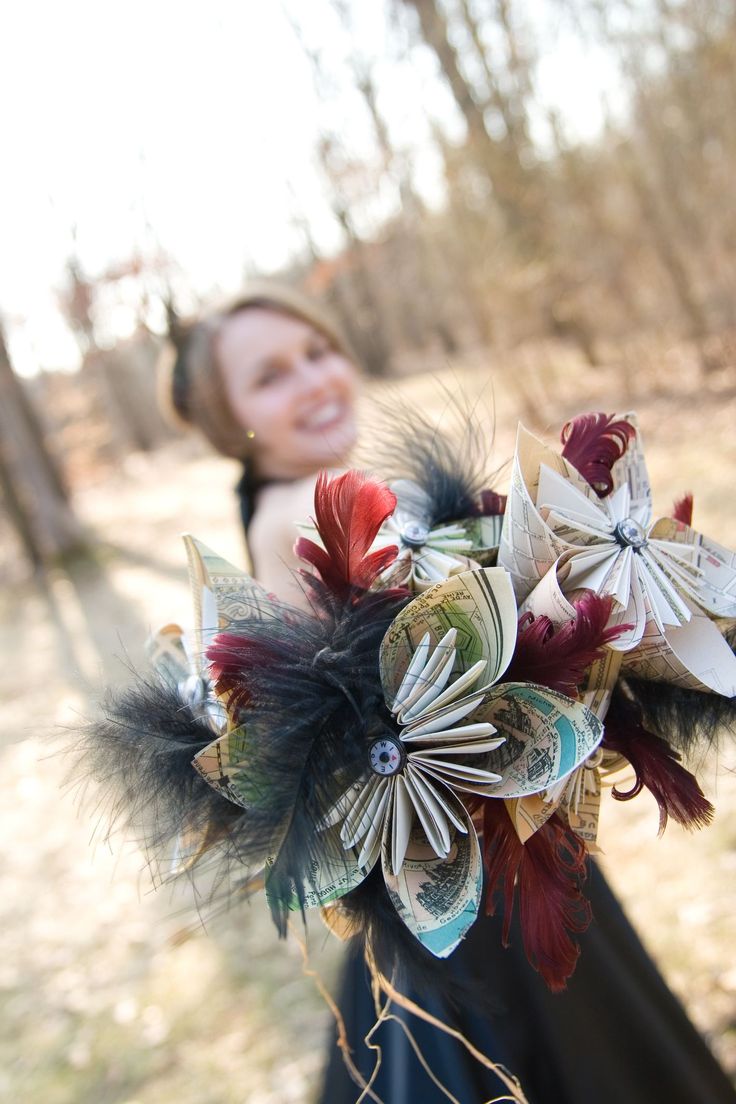 13. Rustic Bouquet
Another great combination of vegetables, flowers and succulents.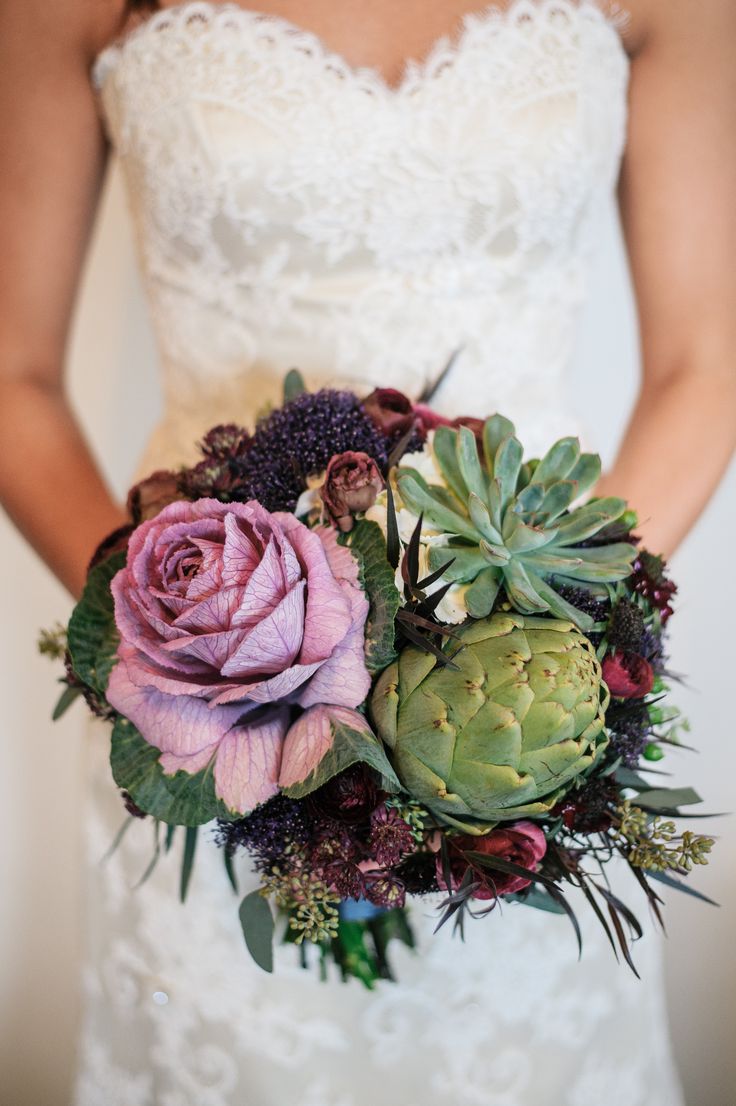 14. Paper Bouquet
Turn books from your favorite book or your old love letter into a bouquet for your wedding day.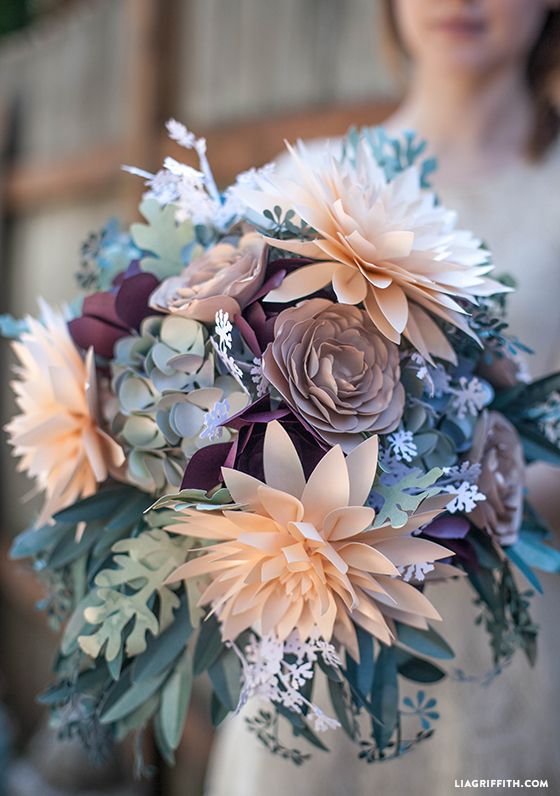 15.  White ,Grey & Blue
Winter wedding? Opt for tones of white, grey and blue!
Read More on Wedding:
7 wedding trends you need to follow in 2016
Grow your own wedding flowers!
How to choose the right flowers for your wedding
7 wedding traditions you've never heard of
10 trendy wedding bouquets for 2015
10 Best Winter Wedding Flowers
---
Local And International Delivery
Flowers By Occasion And Holiday
Specialized Gift Ideas