Succulents, with their lush green shades and unique textures, are an ideal option when it comes to home décor.
Here we list a number of surprising ways to experiment with these distinctive plants.
1. A centrepiece with a twist
When creating a centrepiece for a table or mantle, most think to use flowers.
However, a box brimming with succulents will not only last longer, it will add an instant injection of colour to the home.
An assortment of succulents placed in a box can create an artistic display, especially when using a variety of textures and tones.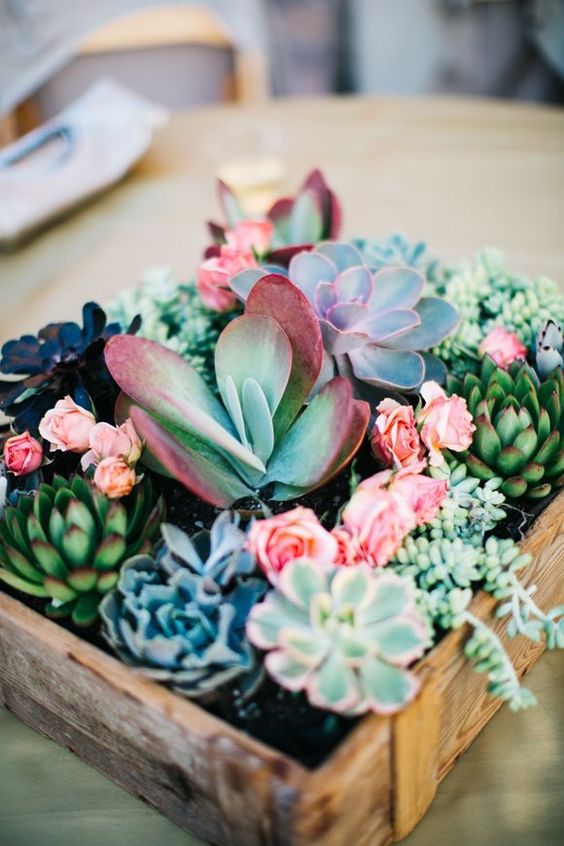 2. Less is more
Instead of placing an array of succulents in the one box, separate them into several small wooden boxes.
Whether you place them together or dot them around the house, this is a great way to add interest to an otherwise bare table top or shelving unit.
Alternatively, give them away as wedding favours!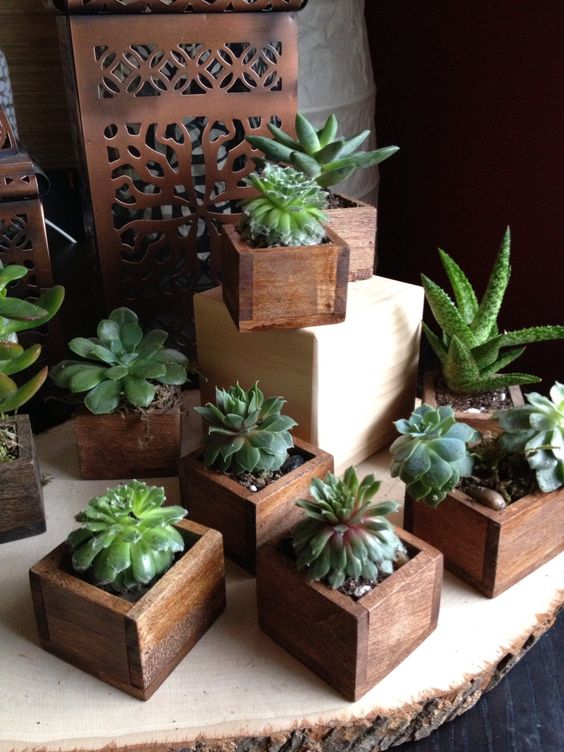 3. Something different
If you're tired of the average plant pot, or quite simply don't have one available, plant your succulents in various vessels, including the likes of pretty teacups.
This will create an instant feminine feel.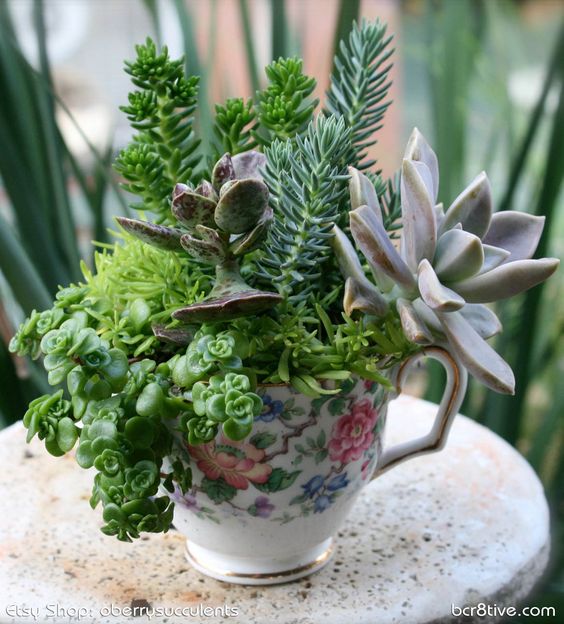 4. Forget table tops
Instead of placing succulents on a table top or flat surface, place them in a frame and hang them on a wall.
This unique, eco-friendly art will add instant colour and foliage to an otherwise dull room and the best part; it's easy to do.
Simply line a frame with chicken wire, fill it with moss and insert each plant into a separate gap.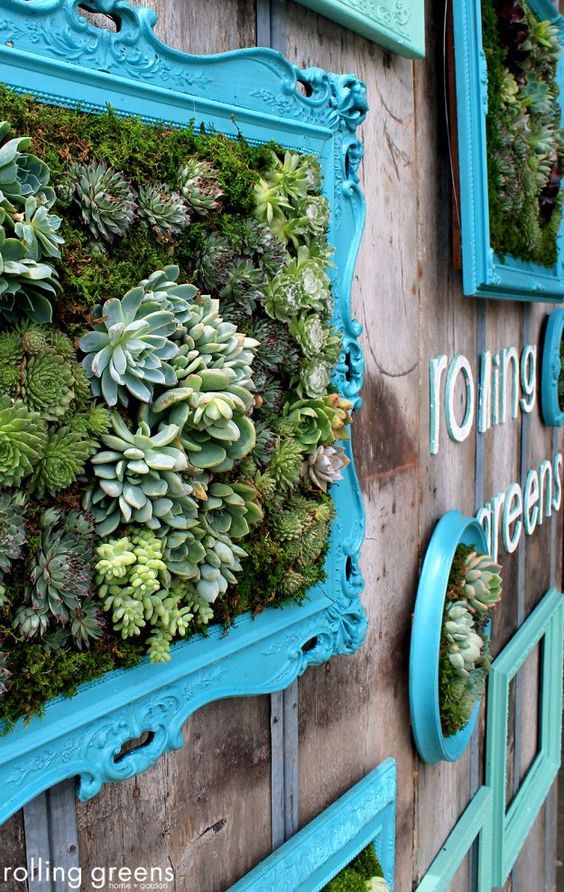 5. Put that old piece of driftwood to good use
If you have an old piece of driftwood lying around, spruce it up by using the crevices as mini plant pots for your succulents.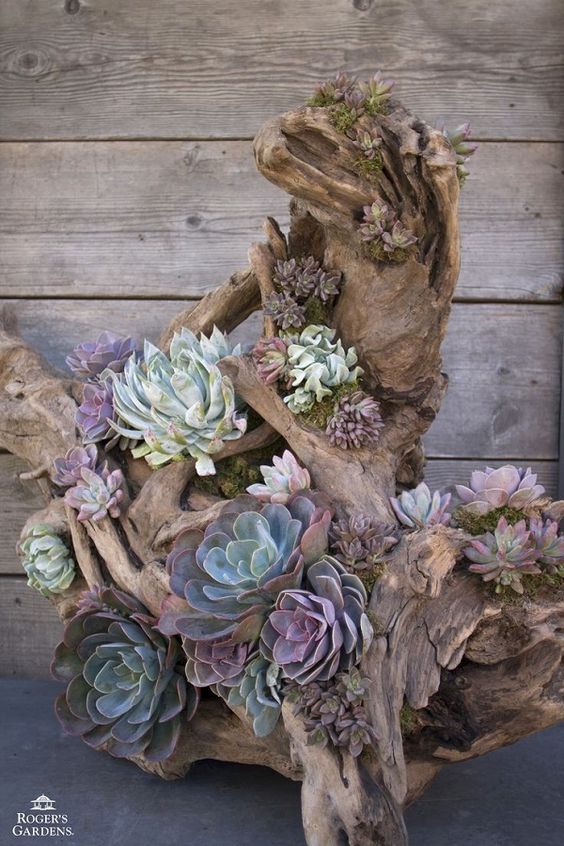 6. A different kind of vessel
If you have a few pieces of slate to hand, place them side-by-side and plant the succulents in the gaps.
There you have it – your very own living artwork!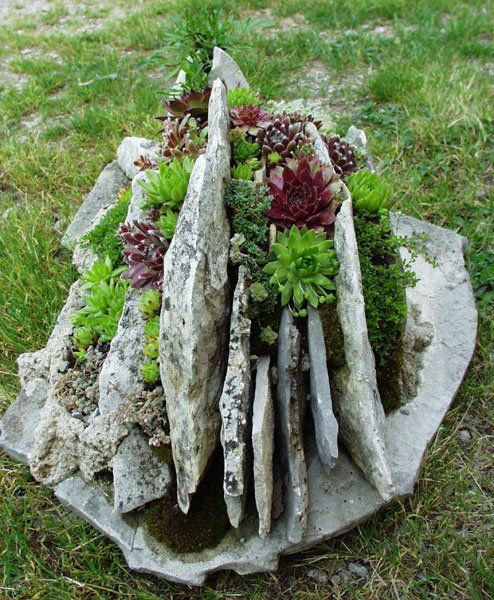 7. Jam jars
Instead of throwing your used jam jars away, recycle them.
Wash them thoroughly and fill with water.
Place the succulent on the surface of the water and let the roots flow below.
This will create an interesting display of colours and shapes – especially when using different sized jam jars.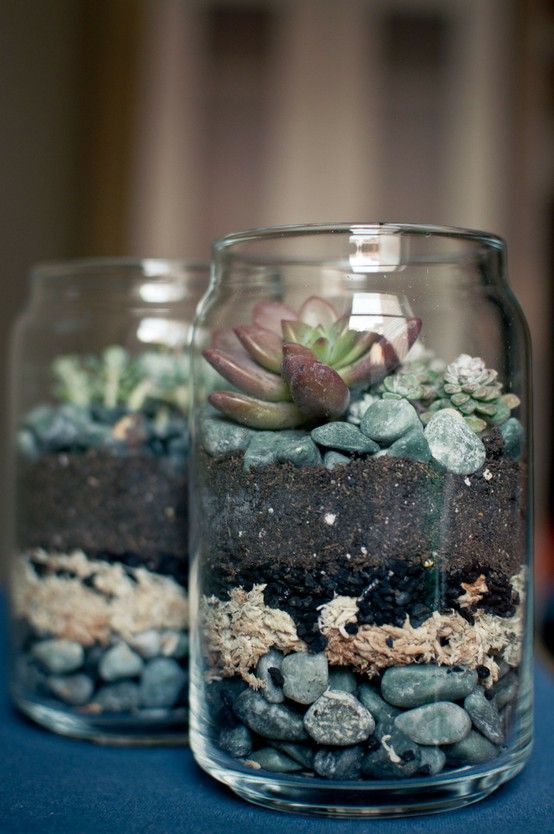 8. Recycle a shelving unit
Instead of throwing that old shelving unit out, paint it a pretty hue and place a succulent on each slat.
This is a great way to make use of a smaller space, as each plant will rest above the other, as opposed to side-by-side.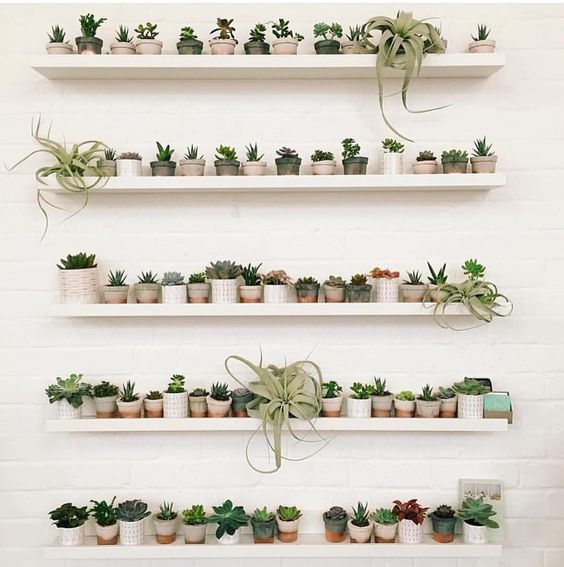 9. By the sea
If you wish to opt for an ocean theme, use an oversized shell as a plant pot.
Simply fill it with soil and plant your succulent in its new home.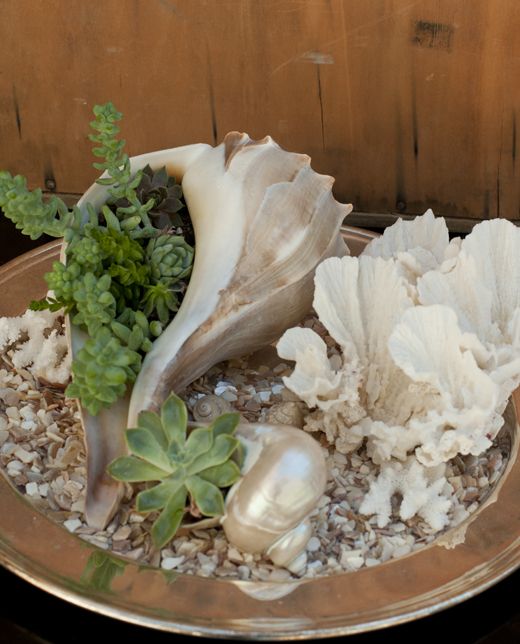 10. Fly away
If you have an old birdcage, instead of leaving it to gather dust in the garage, turn it into your very own hanging garden.
When painted a cute hue and brimming with succulents, this hanging display is guaranteed to add a touch of botanical charm to your home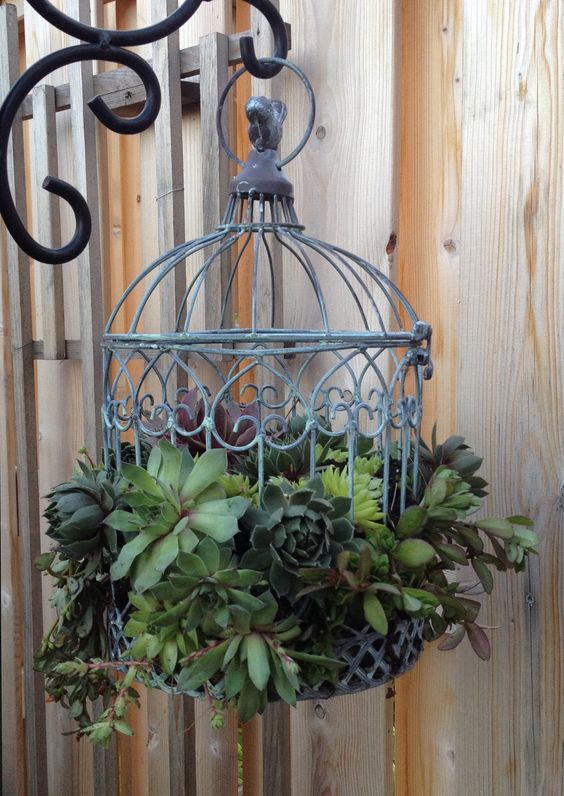 More about plants:
---
Local And International Delivery
Flowers By Occasion And Holiday
Specialized Gift Ideas