The colour blue is associated with both spirituality and intellect. This shade also boasts calming properties and is said to encourage a restful night's sleep. Light blue is the hue linked to peace, calmness and tranquillity, whilst deep blue is linked to confidence and importance. With this in mind, it is of little wonder that blue flowers are so popular.
Although extremely sought after, blue flowers are also extremely rare. In fact, they're said to be some of the rarest flowers in existence. Gifting a bouquet of blue flowers to a loved one, or using a handful in a table centrepiece or bouquet, is a great way to convey loyalty, trust, wisdom, intelligence, truth, confidence and faith.
1. Blue hydrangea
This stunning picture-perfect flower is available in both vivid and subtle shades, including the likes of powder blue and sky blue. The shade of the blue all depends on the alkalinity of the soil.
When given as a gift, the blue hydrangea flower conveys a strong feeling of love and a heartfelt message.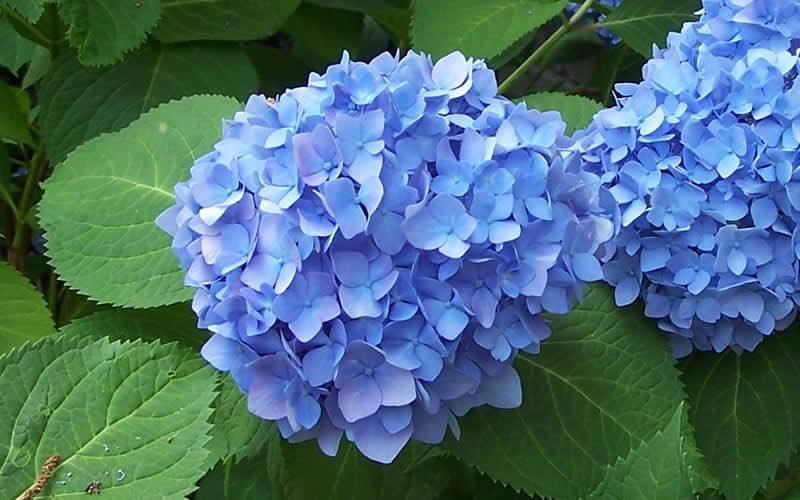 2. The Dandelion
Although many are under the impression this flower is bright yellow, a specie from the family is a vivid blue.
Whilst the traditional dandelion is associated with feelings of sympathy, love, desire and affection, the blue specie represents happiness, tranquillity and faithfulness.
It's prevalent in both legend and folklore and has many different meanings in various cultures. Although native to Asia and Europe, they're now grown in many parts of the world.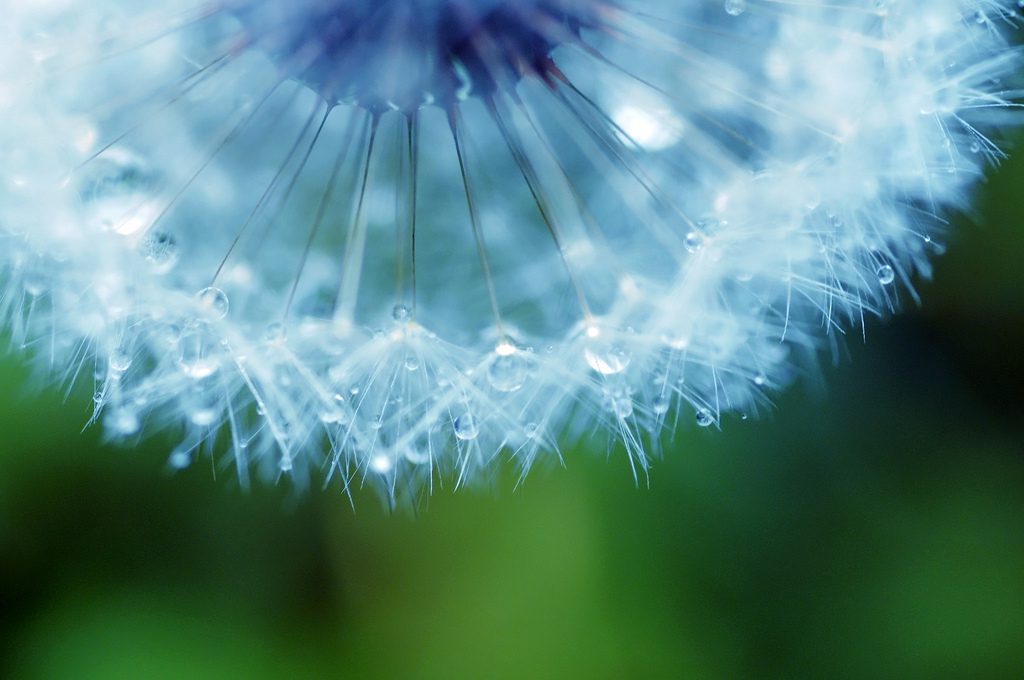 3. Blue Star Flower
This particular specie is a prevalent option for green-fingered connoisseurs as it boasts the ideal shade of blue for the garden – it both stands out, whilst complementing other hues, and blooms in flawless blue clusters on greenish yellow foliage. Gifting this flower to a loved one signifies both steadfastness and affection.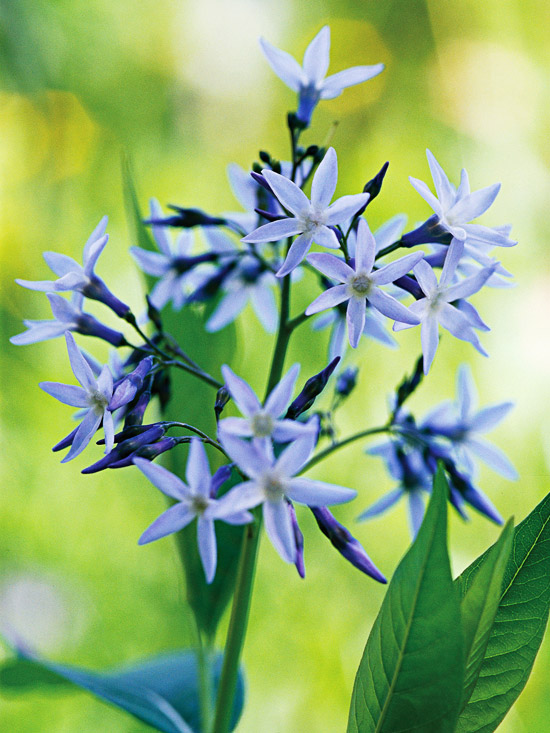 4. Delphinium flowers
These species come in some of the truest hues of blue. Shaped a little like a dolphin, this flower symbolises levity, fun and devotion.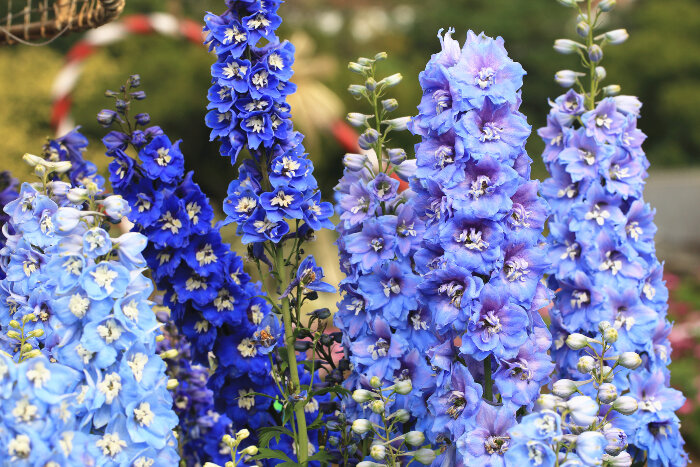 5. Clematis
This flowering climber specie is a popular option for weddings, dinners and décor as it's mainly used as an ornamental plant.
A few of the true blue varieties available include 'Ice Blue', 'Crystal fountain' and 'Arbella'. The blue clematis denotes feelings of creativity, faithfulness and bravery, whilst its true meaning is mental prowess. It's a great option to gift those who have just started up a new venture, entrepreneurs and creative colleagues.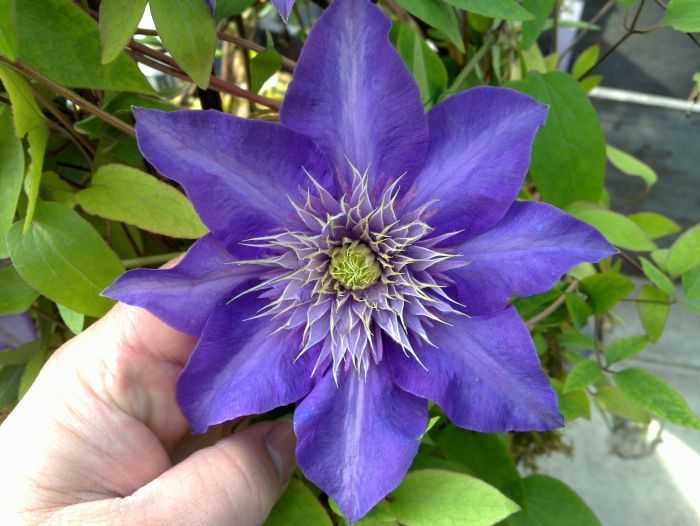 6. Balloon Flower
These flowers boast balloon shaped buds, hence their name.
These buds open to reveal striking pink, blue and white hued blooms, complete with vivid red pistils. This floral specie is popular for decoration purposes and works well for centrepieces and backdrops.
The balloon flower signifies obedience, love and honesty. If you're searching for a gift for someone whom is very dear to you, a bouquet of balloon flowers is a great idea.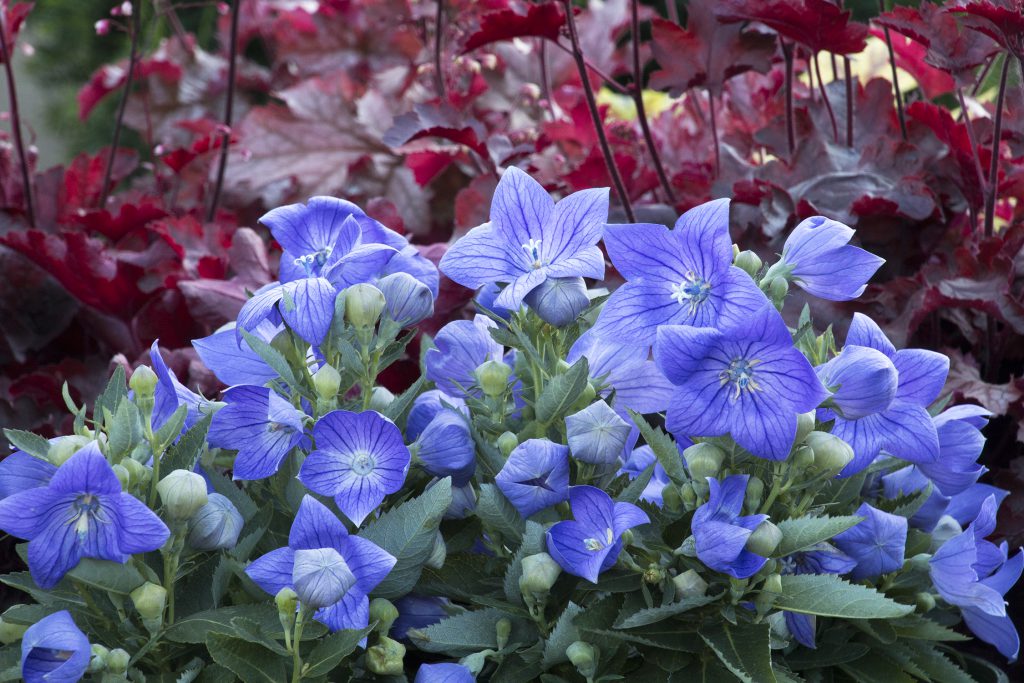 7. Aster
Despite being a late bloomer, the lively colours offered by Aster flowers certainly make up for this.
Vibrant reds, perfect purples, beautiful blues, pink, yellow and white shades are all predominant. This floral specie symbolises peace, love and daintiness.
Many also believe the Aster specie to possess healing properties. In folklore, burning one of these flowers was said to warn away evil spirits.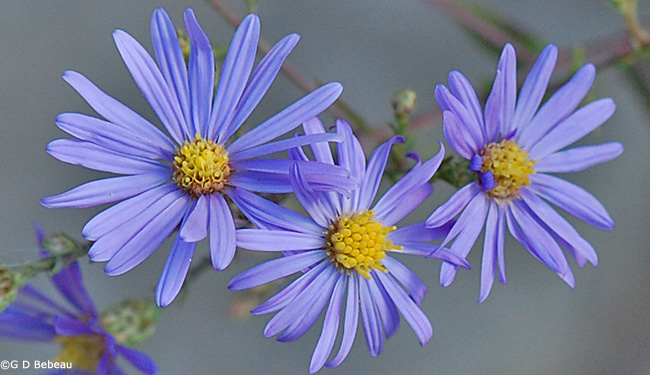 8. Bellflowers
These delightful bell-shaped or star-shaped flowers bloom in a variety of shades, including purple, violet, pink and white.
The flower comes in the shape of a dark blue pearl cup, tinged with light yellow centres, complemented by deep green foliage.
The flower represents constancy, humility and gratitude and is often associated with magical species and folklore. In fact, they're nicknamed 'fairy thimbles'. For cut flowers, the long stemmed varieties are recommended.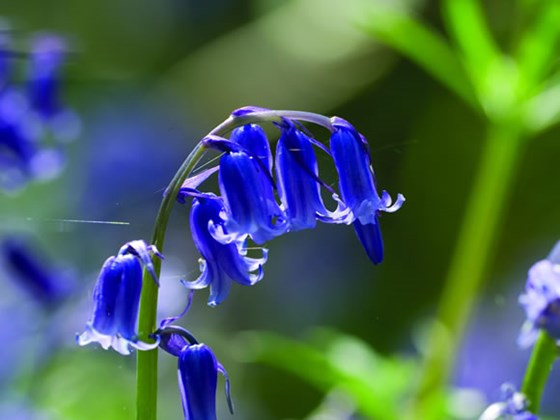 9. Blue Hibiscus
These flowers are as rare as they are beautiful. Their exotic appearance, quirky shape and bright blue shade make them extremely highly sought-after. They all signify a delicate beauty, however, each shade of blue has a different meaning.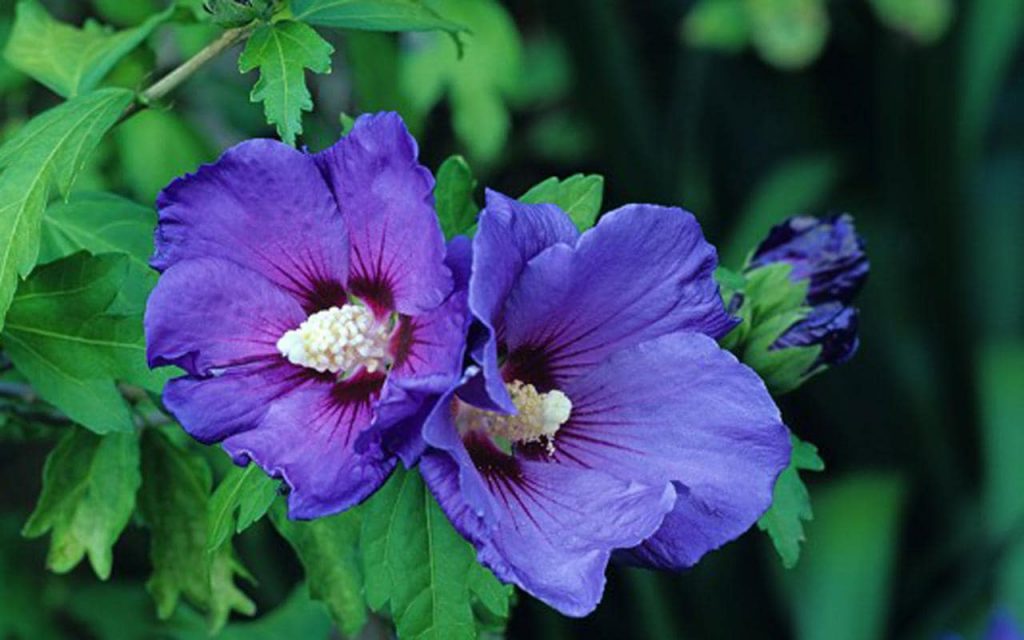 10. Morning glory
The Morning Glory comes in the shape of a saucer and boasts blue, pink, yellow, purple and red hues. It gets its name due to the fact it blooms during the day and closes up by night.
These flowers suggest feelings of happiness, love and affection. They are often used in décor as ornamental pieces, particularly at events, parties and weddings. They're a great option for a centrepiece on a banquet table.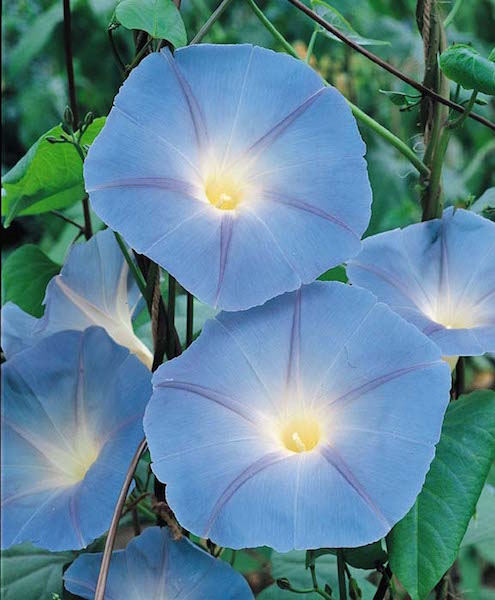 11. Grape Hyacinth
This floral specie is both unique and beautiful. It also boasts a very individual shape and come mid spring, often grows in clusters.
Also available in white, purple and yellow varieties, the grape hyacinth is a popular choice for those wishing to create a bouquet of the same specie brimming with various hues.
The flower itself represents rebirth, playfulness and rashness, as well as trust and constancy. It's therefore a great flower to gift a loved one and one which can stand out from the crowd when presented in the right way.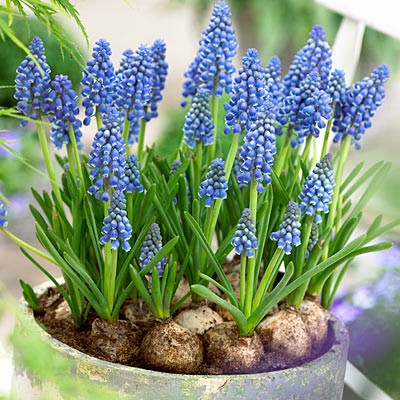 How certain traditional flowers can be coloured blue artificially
Since blue flowers are one of the more difficult shades of flower to source, many florists have discovered ways to dye other species. Dying flowers, such as Orchids blue, allows florists to create shades that would normally be impossible to find.
If you're throwing a blue-themed event or wish to have a blue bouquet at your wedding, this is great news! There are many ways to dye cut and non-cut flowers, some of which include using a spray-on colour, dip tints or a professional absorption dye.
The best floral species to dye include Gerbera Daisies, Orchids, Roses and Queen Anne's Lace. If doing this at home, it's a good idea to test the dye out on one single petal first, as results will often vary depending on the petal thickness and the type of floral specie you choose.
As you can see there are a wide variety of blue plants available, most of which are suited to nearly every occasion. One thing is for sure though, if you want to stand out for one reason or another, it's certainly the hue to choose.
Read More about Flowers: