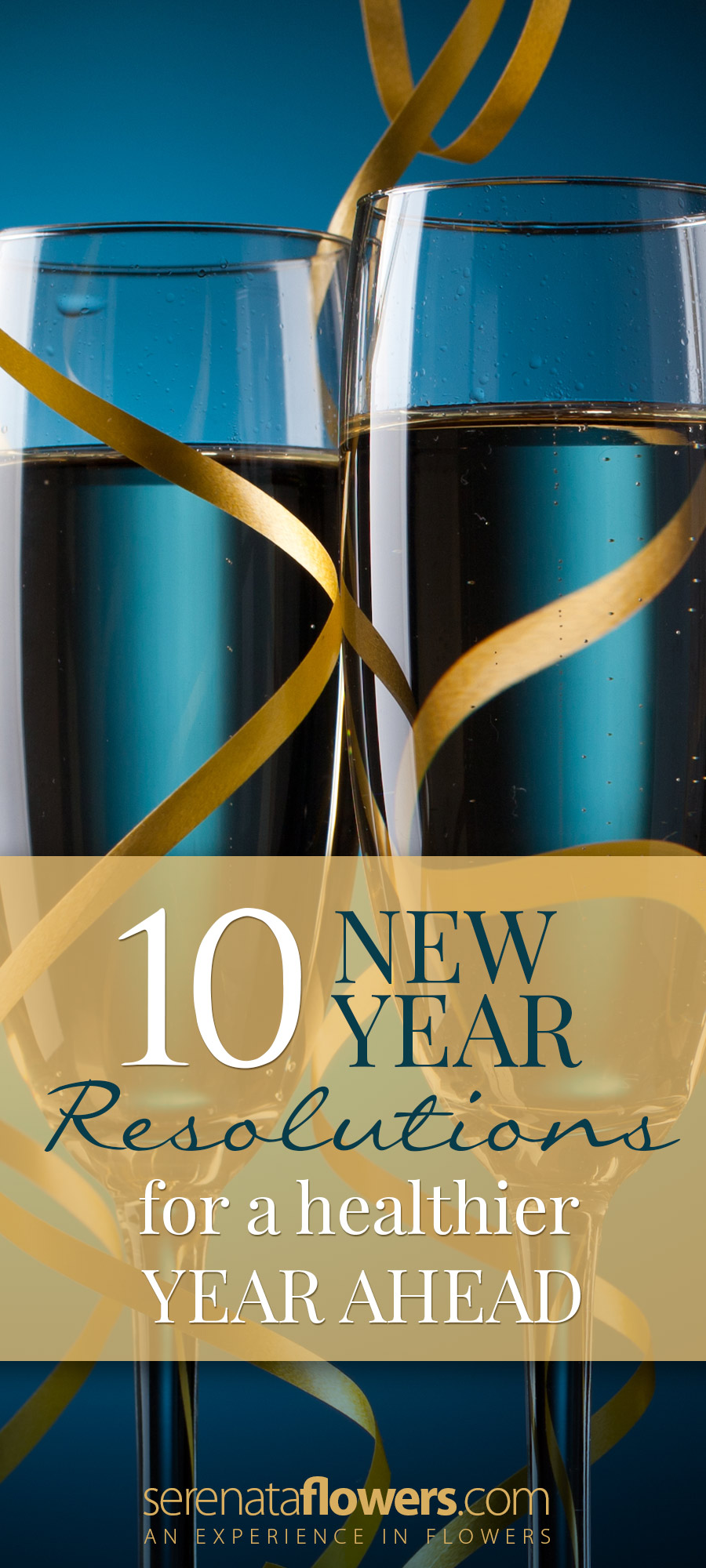 It's a tradition on New Year's Eve to make one (or many) resolutions for the year ahead.
For some, it's to join the gym and for others, it's to do something they've never done before – such as travel to a new and exciting destination, run a marathon or volunteer for a local charity.
Below, you'll find a list of common resolutions, guaranteed to give you inspiration for 2016.
1. Join the gym
After splurging over the festive period, this has to be one of the most widespread resolutions out there.
From eating healthy meals to toning up, sticking to a diet of leafy greens is high on many people's agendas. Luckily there are a number of fun ways to exercise, including joining a dance class at your local fitness centre.
Healthy meals are also becoming more taste tantalizing and with so many people focusing on their wellbeing – a lot more adventurous.
2. Quit smoking
Another popular New Year's resolution is to quit smoking.
This bad habit can have a detrimental effect on your health, including on those around you. It's also an extremely hard habit to cut.
From hypnotherapy to self-help books and patches, there are a number of helpful 'stop smoking' aids available on the market today.
3. Floss
It's something we all forget to do, but also something that has a hugely beneficial effect on our dental health. Sometimes the most important New Year's resolutions are the simplest ones, so try and stick to them.
4. De-stress
For a happier and healthier New Year – de-stress!
From ensuring you get eight hours of sleep a night to sign up to your local yoga class, there are a number of ways to relax in 2016.
Getting a good night's shuteye can be as simple as investing in a white noise machine or a new pillow!
5. Accomplish something colossal
A New Year is a new start for many and it's also a time to accomplish your goals.
Whether it's changing jobs or running a marathon – there are a number of ways to push yourself in 2016, even if it means eventually finishing a project you started many months ago.
6. Save money
The New Year is a great time to start saving and kick any unwanted debt to the curb.
Whether you choose to save for a house deposit, a new car or a dream holiday, there are a number of incentives to choose from.
If you wish to monitor your spending, invest in an online budget tool or keep track of what you're spending by creating a spreadsheet – just remember to update it!
One proven tactic is to only pay for items using a debit card or with cash, as it is easy to spend more on a credit card than you actually have.
7. Learn a new language or skill
From learning a new language to signing up to a coding course at your local college, the New Year is the perfect time to gain a new set of skills.
When it comes to learning new skills, there are lots of resources available, including an array of online options.
8. Give to charity
You can be generous with both time and money. Whether you choose a local charity to donate to or volunteer your services to a cause close to your heart, there are a number of ways to be generous in the New Year.
The World Wide Web will have all the information you need when it comes to finding out about charity's in your area and what they do.
9. Go green
Fancy going green in 2015?
There are a number of ways you can make your home and office a more environmentally friendly place to be. These changes don't have to be huge, as even small changes will make a difference.
Investing in a smart thermostat for your home could be a great place to start.
10. Spend more time with your family
Family is extremely important and nothing should come in the way of this.
From meeting your loved ones for lunch to buying them a bouquet of flowers every now and again to show them that you care, there are a number of ways you can enjoy the company of your nearest dearest.