Whether a family member is tucked up in bed, suffering from a case of the flu, or a friend is in the hospital recovering from an accident, they're bound to be feeling a little down.
Sending a gift is a great way to brighten their mood. A colorful card, a hamper overflowing with healthy foods or a bouquet of bright flowers is a guaranteed pick-me-up, and get well soon gifts combined with lots of rest and care are the perfect antidote to any ailment.
Etiquette for sending get well soon gifts
There are many benefits to get well soon gifts, however, there is also a certain etiquette surrounding how and when to send them.
Whether you choose a relaxing bath and shower set for someone who is suffering from aches and pains or a vibrant bunch of tropical blooms for someone who is stuck in a grey hospital room, both are bound to lift the spirits of those you choose to gift.  The message you leave on the card that accompanies the present all comes down to the type of injury or illness in question.
If the patient is recovering at home and you intend to hand deliver your gift, a note won't be required. However, if you choose to send a bouquet of flowers to a friend or family member about to undergo an operation, a lengthier note is more suitable and should contain good wishes from you and others concerned about their wellbeing.
Get well soon gift ideas
Teddy Gift Box
If it's your nephew or niece that is feeling a little under the weather, present them with a teddy gift box, packed with a tasty chocolate lolly, a jazzy white chocolate bar and sweet houses that Hansel and Gretel would be envious of.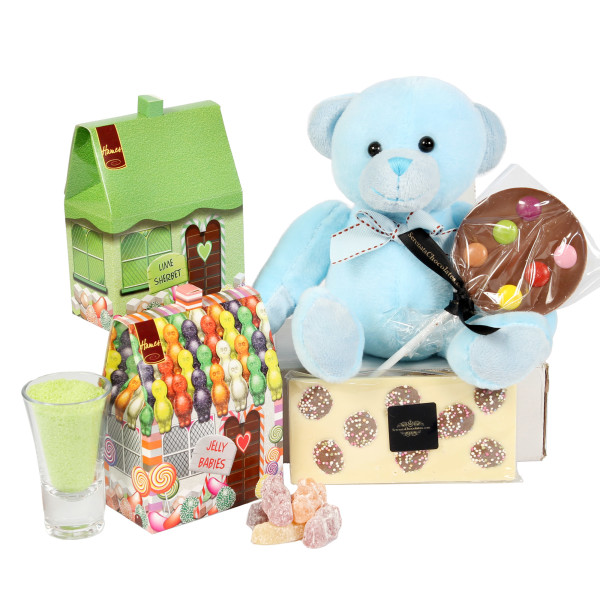 A jar full of 'get well soon' wishes
If a friend has a long stint ahead of them in hospital, a jar full of 'get well soon' messages could be just what the doctor ordered. Whether you choose a personal message or a well-known quote, this gift brimming with a month's worth of encouraging cards is certainly one way to boost the recipient's mood. They can choose to open the notes all at once or alternatively, a new note whenever they need a little encouragement.
Get well soon flowers
Nature is a healer, and a bunch of fresh, colourful flowers is a great gift for those who need a little pick me up! Asides from boosting the mood and creating a warm and inviting atmosphere, they help to restore our loved ones back to health.
Colourburst bouquet
Hospital rooms are drab at the best of times. Brighten a loved one's day up with a rainbow-hued bouquet. A bold and bright floral display combining brilliant yellow Lilies, blue scented Freesias, hot pink and vibrant green Chrysanthemums and audacious orange Roses are guaranteed to cheer up anyone's day.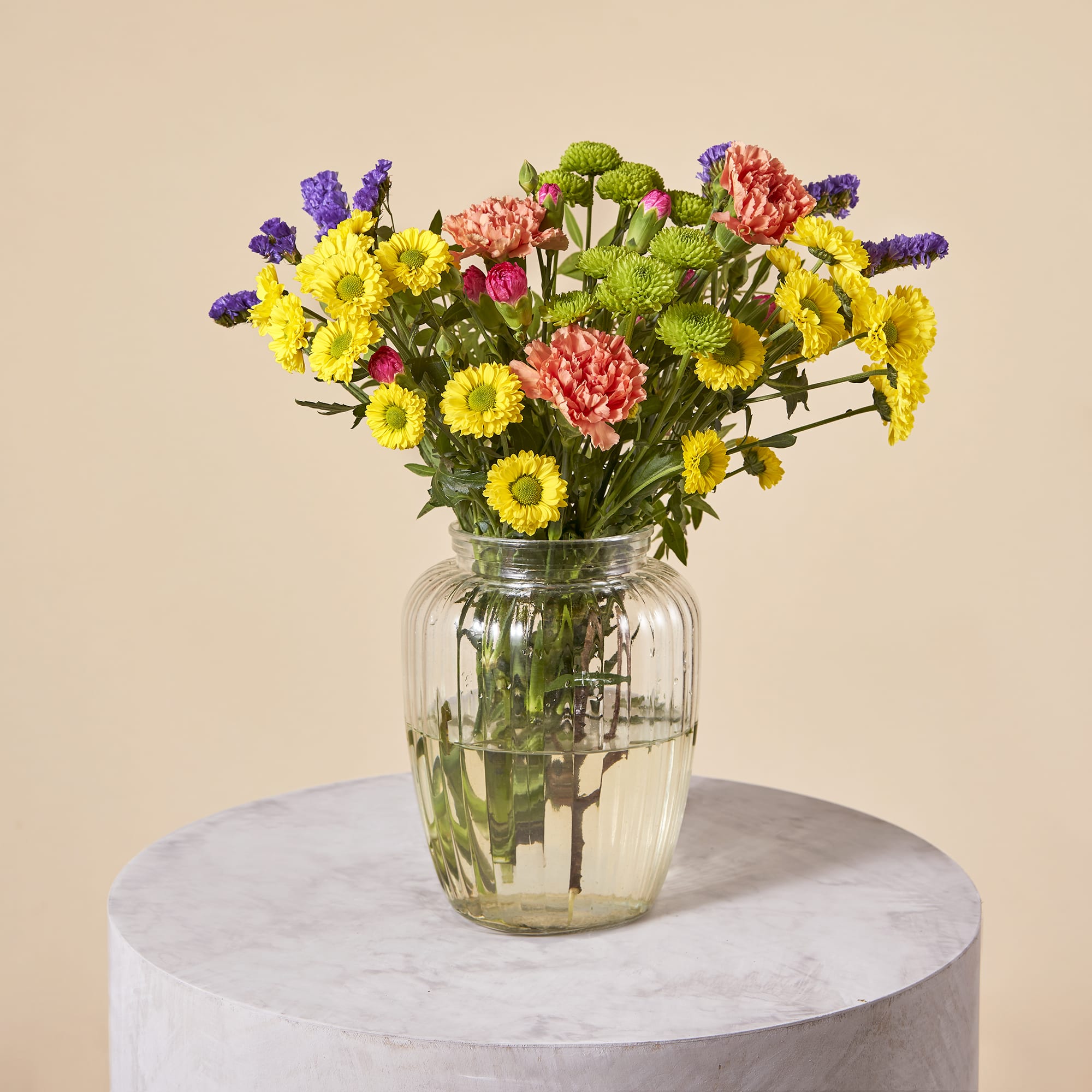 Unique blooms
Think outside the box and gift a loved one with an undeniably exciting electric blue bouquet! Dyed, pigmented electric blue galaxy Dendrobium orchids are an ideal option for those searching for the perfect get well soon flowers, as they can be the centerpiece of any room.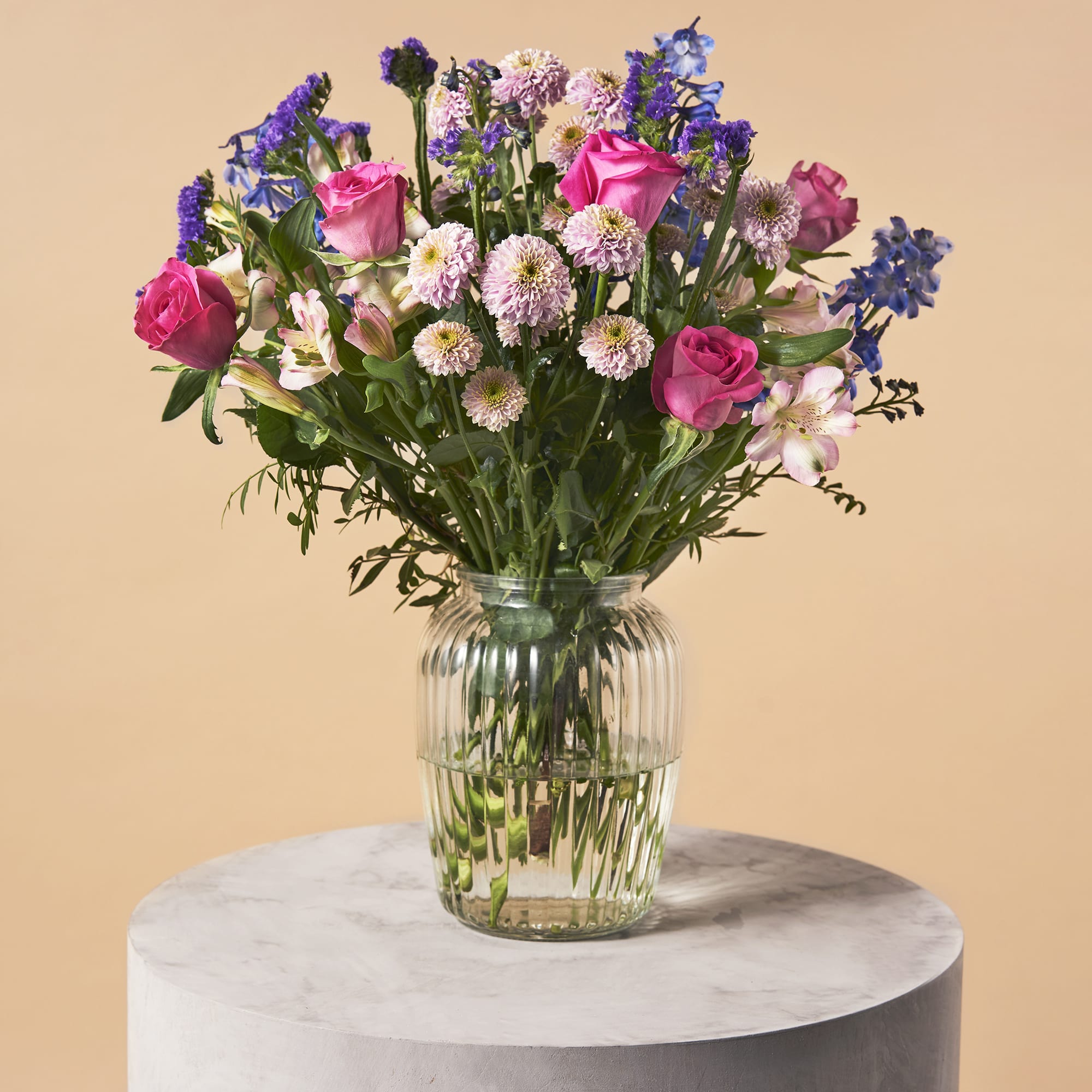 Box of flowers
Instead of a vase of flowers, opt for a box of roses and freesias. This colourful display is easily transportable, which makes it a great gift to give if you're visiting a friend or family member in the hospital, a care home or their own house.
Vase of flowers
When gifting a friend in need, especially one who is recovering in bed, don't just buy them a bouquet of flowers alone but instead, a bouquet that comes with a vase. This will leave your loved ones with more time to recover without the worry of finding an available vase.
Do you have a particular gift that you like to receive when you're feeling down? We'd love to hear about it so we can share your inspirational ideas with others too.
Read More about getting Well Soon:
Get Well Soon Quotes and Messages