Christmas is almost upon us! This means it's time for Christmas carols, mulled wine, Christmas trees, mistletoe, and of course, Christmas decor. This is the season to fill our interiors with seasonal hues of red, green, and white for a welcoming touch of festive cheer.
Flowers brighten up any occasion, particularly Christmas flowers. From poinsettias to holly and an abundance of wreaths, embrace the holiday spirit with these festive blooms…
1. Poinsettias
With their cherry red and deep green shades, Poinsettias are the perfect Christmas plant to invest in. They're also the most recognizable of Christmas plants. Their bright leaves are often mistaken for petals but are in fact leaves. Opt for a classic shade of red or put a twist on tradition with a white poinsettia.
Alternatively, invest in both and display alongside each other for a delightful mix of festive florals.
2. Amaryllis
Another popular Christmas bloom is the Amaryllis. These tall and sophisticated flowers with their dramatic red blooms and rich green leaves are another holiday must-have. This flowering plant adds instant vibrancy to the home and a sweet, delicate fragrance to any space.
This is the perfect plant to position by the fireplace, on the dining table, or as a statement centerpiece in the hallway. They're also a good option for offices in the run-up to Christmas.
3. Red and White Roses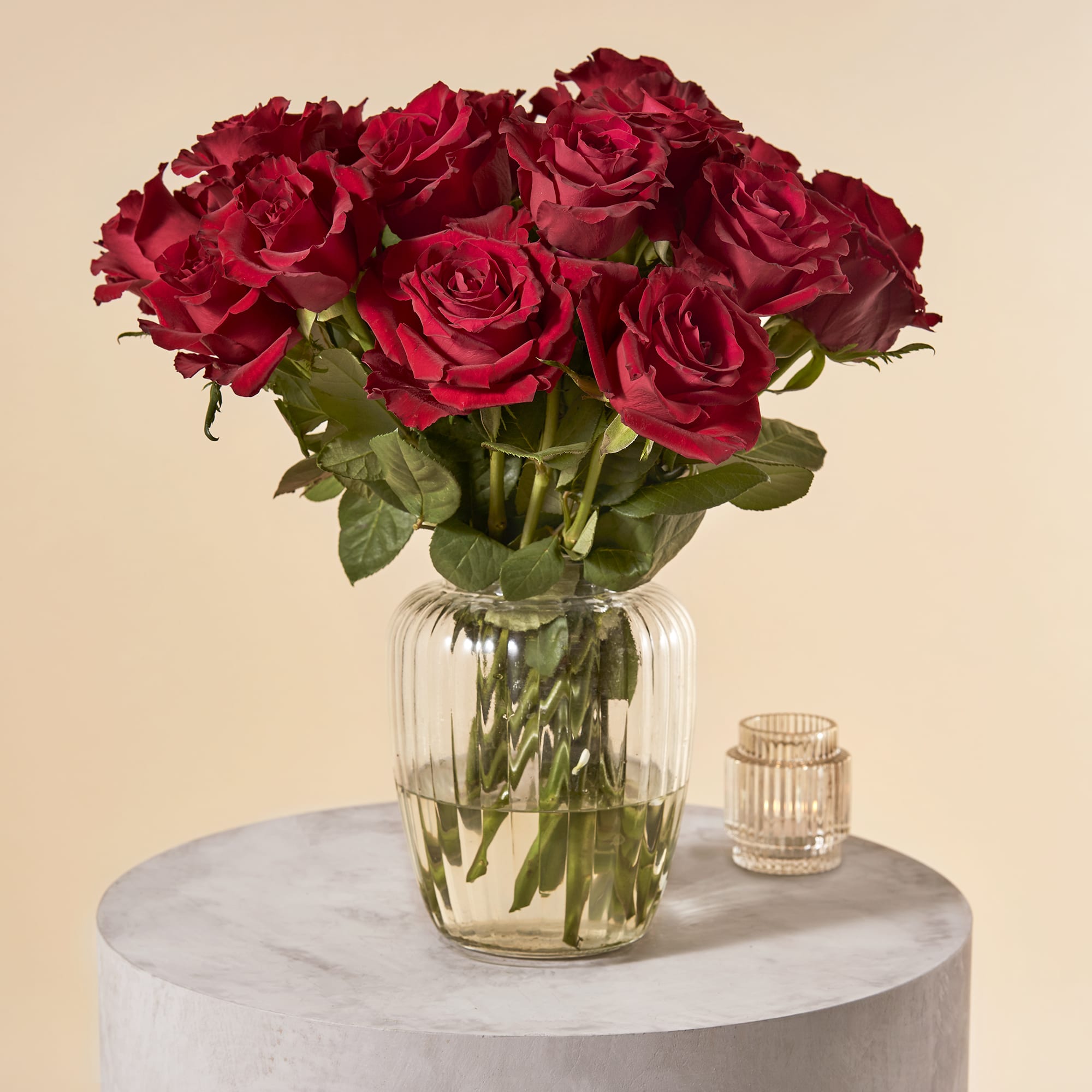 Red roses aren't immediately associated with Christmas and more so with Valentine's Day. However, they can be a great addition to your festive floral display and promise to brighten your home this holiday season.
The red rose is traditionally symbolic of love, however, many believe it represents the blood of Christ during the Christmas season. You may even wish to pair your roses with ribbons and pine cones for a sophisticated yet rustic vibe.
White roses on the other hand symbolize peace and purity and can add a gentle touch of winter sophistication to your festive home decor. They look perfect when paired with light blue hydrangea or other white-hued flowers alongside sparkling accents.
4. White Lilies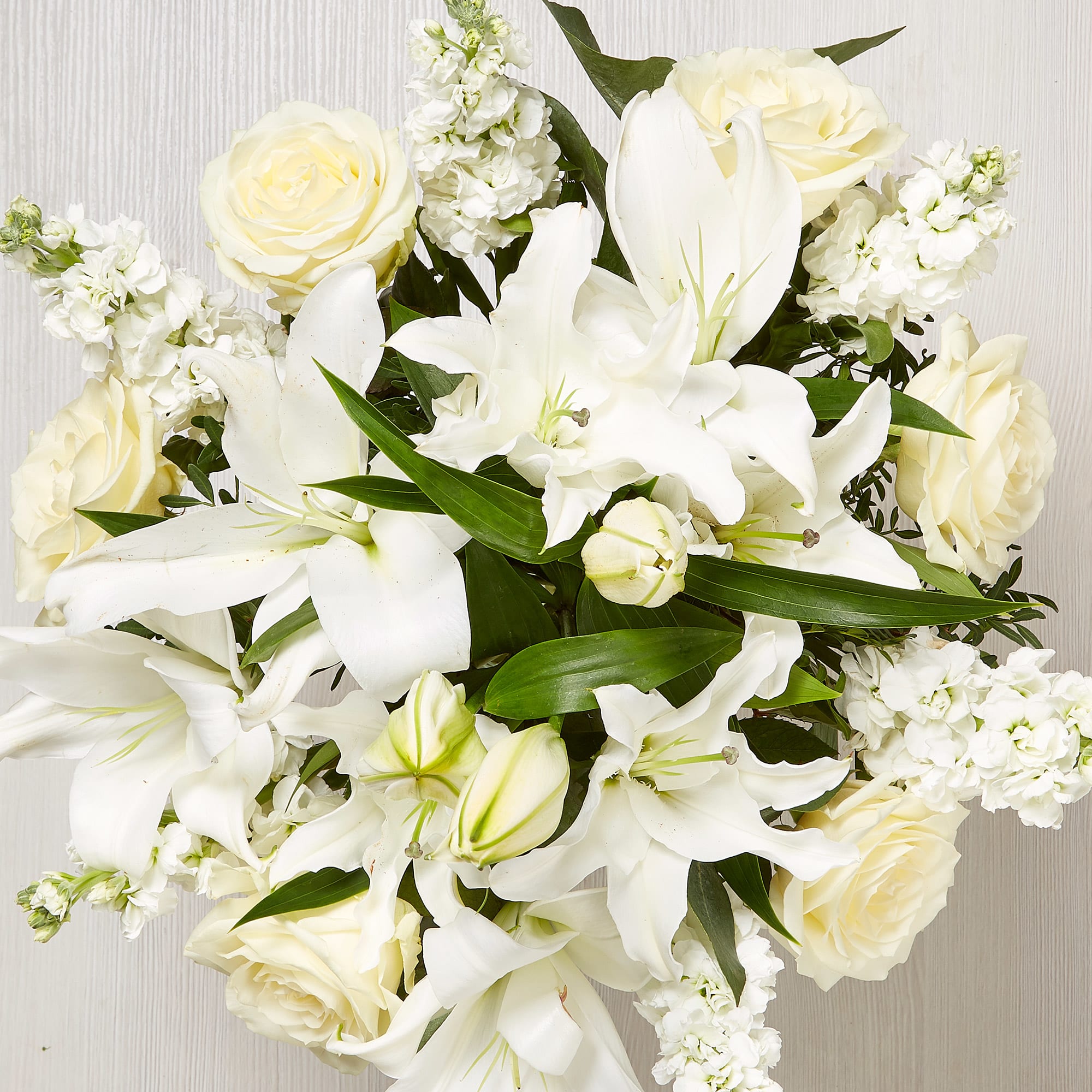 These enchanted blooms come in shades of brilliant white. They're symbolic of hope, peace, and holiday spirit, as well as the Virgin Mary. When placed in the home, white lilies, such as those found in the Peace bouquet from Serenata Flowers, add timeless style to any interior, creating the ultimate winter wonderland.
Their fresh scent and style perfectly complement the classic evergreen and earthy pine fragrances of Christmas.
5. Christmas Trees and Wreaths
Folklore states the traditional evergreen Christmas tree has magical healing properties, while the circular shape of wreaths is symbolic of everlasting life. A traditional wreath boasting a variety of hues and blooms in the shape of red berries, holly, and juniper, finished with a decorative red bow is a must for the home come Christmas time.
Designing your own is a great project to involve the entire family, and a great way to ensure you create something that fits in perfectly with your home's style.
6. Rosemary
This herb is often cut into a topiary or pyramidal shape in the style of a Christmas tree come December. Its fresh piney scent is extremely invigorating in the gloomy winter months. It can also be added to a range of savory dishes, including stews and roasts.
7. Paperwhites
These are available both in kits and as loose bulbs. You can pot them up and enjoy the perfumed blooms in just two to three weeks – you just need to put the bulbs in water and wait! These plants are said to smell almost as good as freshly baked gingerbread cookies.
8. Cyclamen
These cool-season blooms are able to withstand temperatures as low as 5°C, which is one of the reasons they're a popular winter plant. When cared for correctly and placed in the correct position, they can flower for more than eight weeks.
9. Christmas Cacti
Christmas cacti are extremely pretty, which makes them a great option for the home and office. These are one of the hardier plants available and often last for many years. There are a number of species of cactus to choose from, all as the name suggests, the Christmas cacti blooms just in time for the festive season!
10. Phalaenopsis Orchid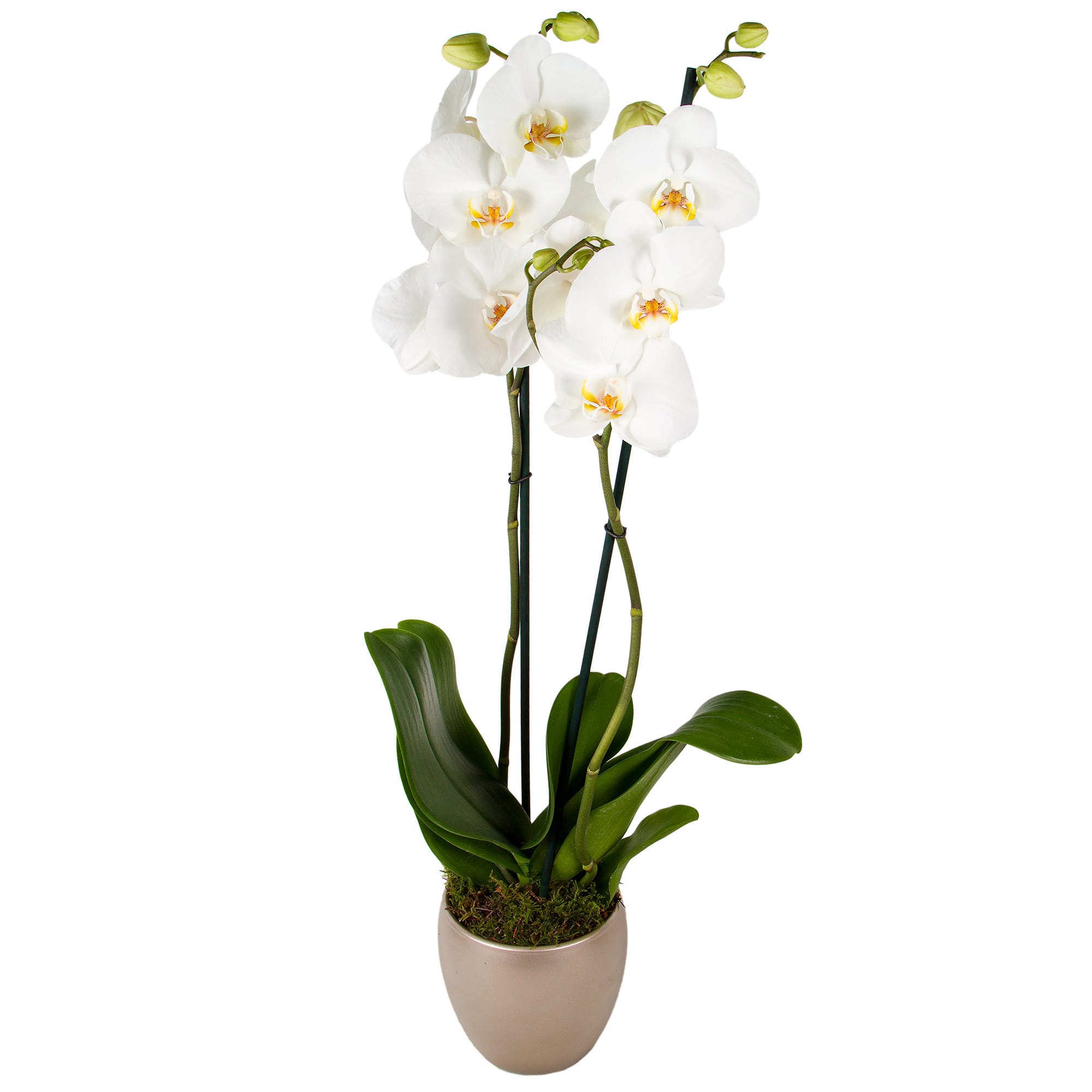 These fragile-looking orchid blooms are not as delicate as they appear and will flower for months with a little maintenance, even into the spring. For best results, place them in bright, indirect light and water them once per week until water comes out the bottom of the pot.
With so many blooms to choose from, there are Christmas flowers and plants to suit all. Plus, when you order from an online florist such as Serenata Flowers, you can benefit from the same and next-day flower delivery. Just be sure to order before the cut off time!