Trying to decide which blooms to choose for your next bouquet can be challenging, especially when there is so much variety on offer. Asides from hue, fragrance, and style, you should also take into consideration, the lifespan of blooms. After all, you want them to last as long as possible in a vase! Unfortunately, flowers don't last forever, however, there are a few blooms that stand the test of time…
To help you contemplate your options, we've composed a list of blooms that last the longest when kept as a bouquet in a vase. From carnations to sunflowers to lilies and orchids, there are plenty of blooms that can inject life and bold colours into your living spaces for days at a time. Here's a handful of the options you can choose from…
Chrysanthemums
These bold and beautiful blooms last between three and four weeks when displayed as cut flowers. For best results, buy them in season during the months of mid-summer and late autumn. These pretty blooms are sometimes referred to as 'mums' or 'chrysanths', although the descriptions will rarely be shortened if you're purchasing online. They are native to Asia and North-Eastern Europe and come in the shape of flowering plants of the genus Chrysanthemum from the family Asteraceae.
Zinnias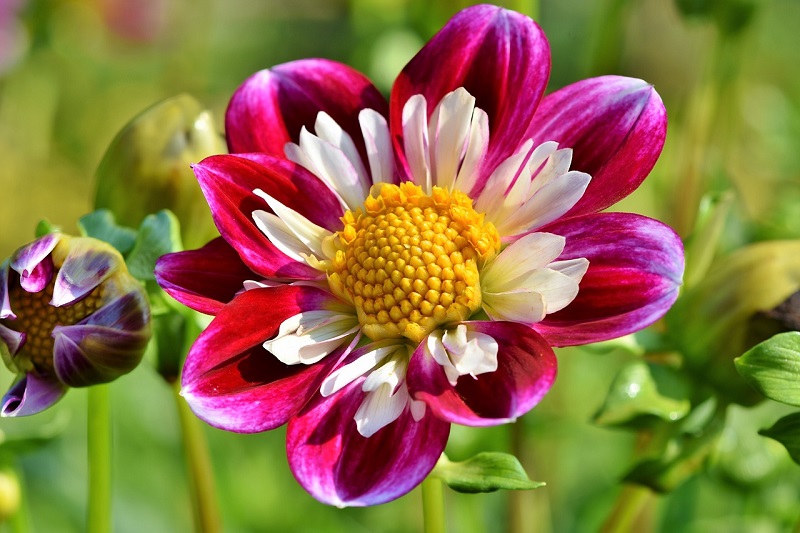 These picture-perfect flowers also last between three and four weeks and come into bloom in the summer months. They have bold, bright, solitary, daisy-like flower heads on a single, tall stem, which makes them a perfect addition to a bouquet. They're also a good option to add to a garden if you wish to attract wildlife, especially bees, butterflies and other insects.
Orchids
When purchased as cut flowers, orchids last for around three weeks. However, when bought as a plant, they can last for many years when cared for correctly. They flower in early spring and late autumn. Orchids, botanical name Orchidaceae, are a varied and widespread family of flowering plants, with blooms that are usually colourful and fragrant, which makes them an elegant and versatile addition to a bouquet.
Lilies
Lilies last for two weeks when displayed in a vase and bloom in spring and early autumn. Lilies boast six plain or strikingly marked petals that are often trumpet-shaped and sit atop a tall stem brandishing narrow, long, lance-shaped leaves. They come in many beautiful colours, including red, pink, gold, orange, and white. They also boast an abundance of spiritual and symbolic meanings, making them a great option if you want to send a message with your blooms.
Delphiniums
These versatile blooms can be sought out all year round, which makes them an extremely popular option for cut flowers. When cared for correctly, they have a vase life of around two weeks. A border plant with tall spires of flowers, Delphiniums come in a range of bright colours, including blue, white, pink and violet.
Alstroemeria
These flowers also bloom all year round, which makes them another prevalent option for bouquets. Like Delphiniums, they will also last two weeks in a vase. Sometimes referred to as the 'Peruvian lily' or 'lily of the Incas', these blooms make excellent cut flowers and come in a wide range of colours, meaning there is a shade to suit all tastes and personas.
Sunflowers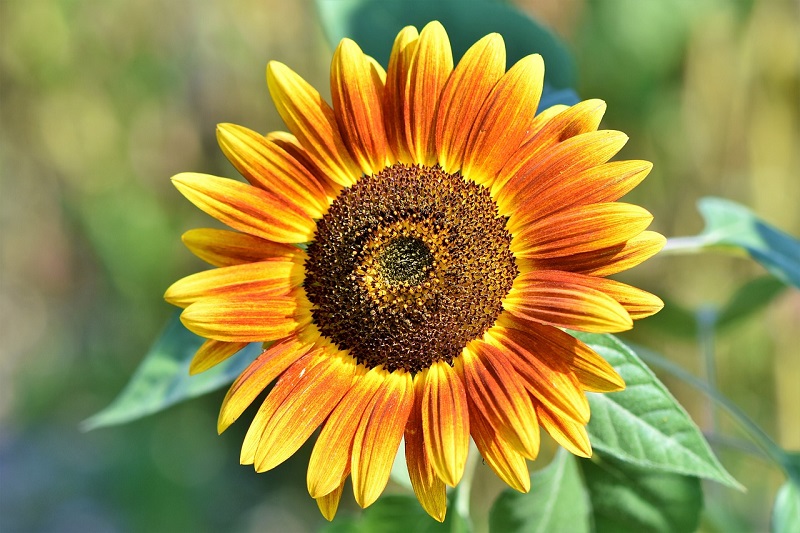 These brave and bright blooms last around two weeks in a vase and make a bold statement when displayed in the home or office. For best results, choose them for bouquets you intend to gift in early summer or early spring. The huge, single sunflower blossom, which can be as wide as a meter in diameter, comprises of yellow ray flowers and a central disk. Depending on the species, the central disk is often composed of purple, yellow or brown blooms. The outer flowers on the Sunflower, also known as the ray florets, are usually orange, yellow or maroon hues.
Dahlias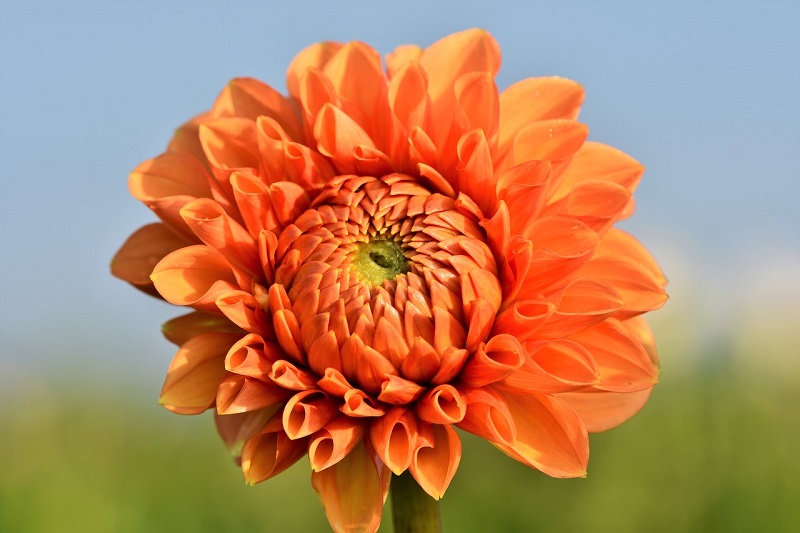 These flowers bloom from mid-summer to early spring and add an instant injection of colour to a bouquet. When placed in the correct environment, with a good amount of water and plant food, they can last between one and two weeks. Dahlias are extremely flamboyant in style and the blooms can range from the size of a dinner plate to petite pompoms. They are native to the Andes of South America and come from the daisy family.
Carnations
Carnations last two to three weeks and flower in early spring to late summer. They're extremely popular as cut flowers as they are available in a wide range of hues, with each colour representing a different meaning. For example, white carnations are symbolic of pure love and good luck, whilst red carnations resemble feelings of admiration.
The saying 'all good things come to an end' certainly rings true when choosing cut flowers. However, just because they come with a shelf life doesn't mean you shouldn't enjoy them for as long as you can!