Every month has a flower, and if you're looking to gift someone something special on their birthday, sending them a bouquet of beautiful blooms that also happen to be their birth flower is a thoughtful and impressive gesture. What's more, it should be one that is guaranteed to put a smile on their face.
The June birth flowers
June has two birth flowers: the rose and the honeysuckle. Both are extremely fragrant, pretty blooms. In fact, the June birth flowers are among the most fragrant blooms of all. This makes them a great option for both the garden and the home as they will add both colour and fragrance to outside and inside spaces.
The Rose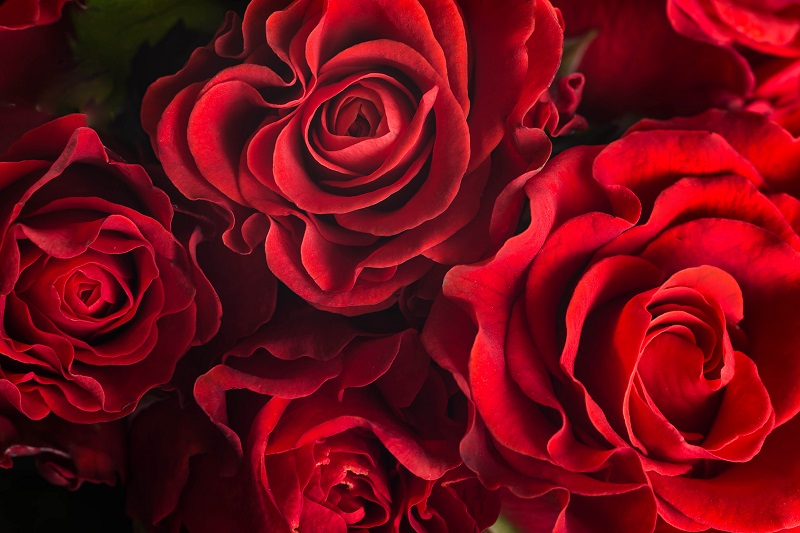 There are many reasons that roses have inspired both painters and poets for hundreds of years. When we think of roses, the traditional red rose comes to mind. However, there are numerous rose species to choose from, including a variety of different colours, types, and fragrances. In fact, there are roses for every taste, including the likes of climbing roses and shrubs, to a variety of short and long-stemmed variants, all in an assortment of hues.
The history of June's birth flower
Its sweet fragrance and timeless beauty make the rose an extremely popular bloom and one that embraces the advent of summer like no other flower.
The name 'rose' is taken from the Latin word rosa. During the height of Rome, roses were grown in vast amounts in the Middle East and used as ingredients for medicine, scents for perfumes, and at celebrations as confetti.
In England, roses conjure images of the romantic Victorian age. However, the famous 15th-century battle 'War of the Roses' was named because of its wartime symbolism. White roses were symbolic of the House of York, while red roses represented the House of Lancaster – both were competing for control of the country.
However, it wasn't until the famous playwright William Shakespeare and other authors of the same era introduced roses into their works around a century later that they became extremely popular. Their popularity has shown little sign of waning since, and in the Victorian era, the colours and varieties of roses took on even greater importance.
What flower symbolizes June?
The meaning of the rose is heavily dependent on its hue, although the June birth flower is traditionally known to signify love, beauty, honour, faith, and devotion. This bloom can also be used to communicate different meanings, depending on the number of roses you choose to give.
Symbolically, roses have many meanings, including some of the following:
Pink roses are symbolic of perfect happiness
Red roses mean "I love you"
White roses signify purity, innocence, and new beginnings
Yellow roses convey jealousy or friendship
A bouquet of roses signifies sincere gratitude
A single rose heightens the meaning of the colour, for example, a single red rose means "I REALLY love you"
The Honeysuckle
The honeysuckle, a symbol of joy and devoted affection is the other birth flower for June. This bloom is also symbolic of the everlasting bonds of love. Honeysuckle blooms are a great gift to give those who enjoy wildlife, as they are magnets for hummingbirds! Pollinating moths are also attracted to the sweet scent this bloom is famed for, and particularly at night when it is at its strongest.
Other wildlife, including thrushes, warblers, and bullfinches, are all attracted to and eat the berries when they ripen in the late summer and autumn months. Dormice also rely on the honeysuckle for both food and shelter. They use the bark of this plant to build nests for their summer young, but also dine on the sweet, nectar-rich blooms, which provides them with a great source of energy
There are many variants of honeysuckle out there, including the shrub forms of Lonicera fragrantissima, which is an ideal option for hedges. There are also vining forms such as the trumpet honeysuckle, L. sempervirens.
More about honeysuckles
Honeysuckles come in the shape of arching shrubs or twining vines. They belong to the family Caprifoliaceae, and are native to northern latitudes in Eurasia and North America. There are an impressive 180 species of honeysuckle in existence, which have been identified across these different areas.
What does the honeysuckle look like?
The leaves of the honeysuckle are deep green in hue and come in an attractive oval shape, complete with no or very short stalks. The leaves sit in pairs opposite each other. The blooms boast cream, trumpet-like flowers, which gradually begin to turn a yellow-orange shade as they mature.
Certain species will showcase a red or pink flush. In addition to pretty flowers, they also grow clusters of red berries which ripen in the autumn months – while extremely popular among birdlife, these are poisonous for humans and should not be ingested.
Don't forget that you can order birthday roses right from the comfort of your home and greet your recipient with his or her birthday. Same-day or next-day flower delivery is available at Serenata Flowers.
Sources: almanac.com, woodlandtrust.org.uk