If you've been staring at a blank wedding card for a while, you know how hard it is to come up with something original to say.
Here are few ideas for wedding card messages for newlyweds – there are plenty to choose from!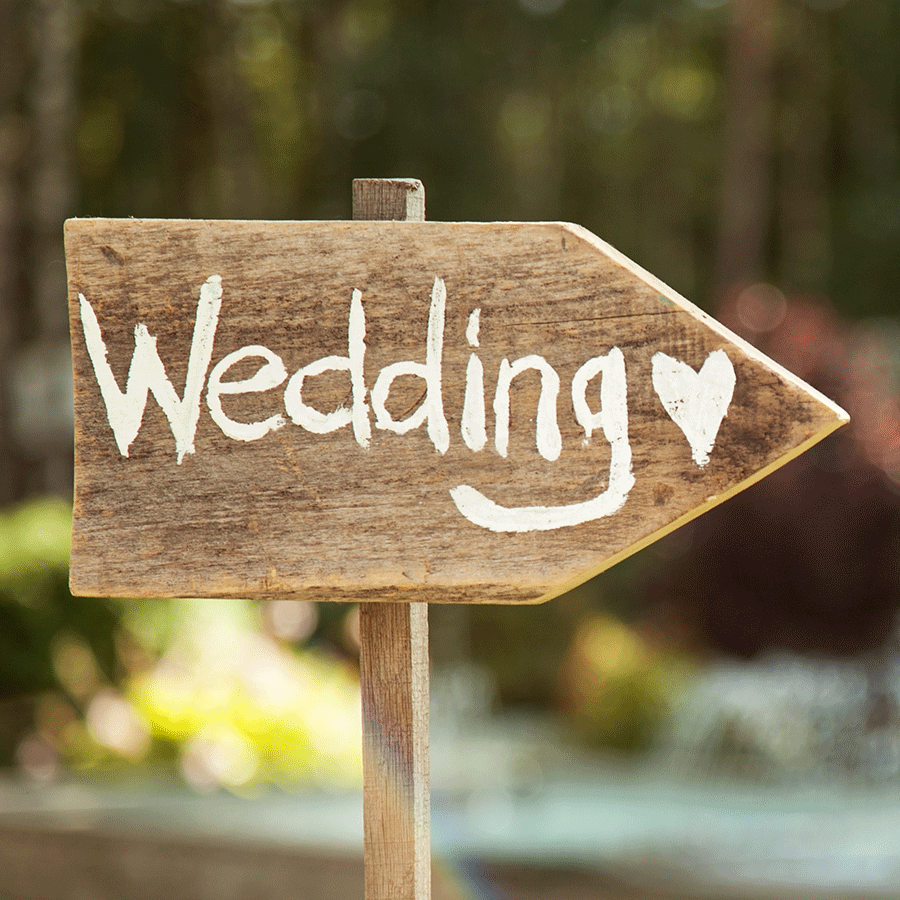 Wedding Cards Messages – The Etiquette
Here are a few things you should remember when creating your own personal message:
you can either bring your card with you to the wedding or send it in advance before the wedding day
if you haven't been invited, that doesn't mean you can't send a card. Congratulations card is a nice gesture to let the couple know you are thinking of them on their big day.
choose the style you want to use for the message – you can go very formal, casual or include something funny, if you know the couple will appreciate it
choose a pre-printed message or create your own one – sentimental and tailor-made messages are appreciated more than just a card with printed poem and signature
if you're adding a funny message, avoid sarcastic or snarky jokes
do not include anything that can be considered insulting by either party (i.e. better half etc)
no jokes about divorce
Funny Wedding Card Messages
Saying I do while getting married is like blindly clicking on the I Accept checkbox while installing new software in your computer. You do it despite having no clue of what will come next.
Whatever you may look like, marry a man your own age – as your beauty fades, so will his eyesight.
Marriage is a sort of friendship recognized by the police.
Do you know what late nights, parties and hanging out with friends on the weekend have in common? You won't be able to do any of those from now on. Congratulations on your wedding.
Knowing the entrepreneurial couple that you are, I was wondering if you could give me some insider tips so I can place my bets on how long you both will last? Congratulations on getting hitched.
They say that marriage is a great institution. And much like many types of institutions, you need to be crazy to get into it.
Your wife complements you perfectly. She shadows all your flaws and accentuates your qualities. Now we know why you decided to get married. Congratulations.
No amount of wishes or luck will protect you from the painful life of slavery you are about to start as a husband. Congratulations anyway.
Congratulations for finally succumbing to life's biggest myth – a successful marriage.
Marriage lets you annoy one special person for the rest of your life.
Some future advice for the Groom: the most effective way to remember your wedding anniversary is to forget it… once!
Marriage doesn't mean you own the other person, just their stuff.
Marriages are all about sacrifice, hardships and letting go. Are you really sure you want to get married?
On your wedding day today, you have now become two from one. Does that mean I will get two birthday gifts from you every year? Congratulations for getting married.
The person who refused to take a holiday with his friends because it was too expensive, is now blowing up all his money on his grand wedding. Welcome to married life buddy. Congratulations.
Now that you are married, you must master the art of saying yes when you actually want to say no. Congratulations.
After your wedding, your relationship status on Facebook will change from single to married while your real life's status will change from being available to be always busy. Congratulations.
The secret of a happy marriage remains a secret.
Formal Wedding Card Messages
Your wedding day will come and go, but may your love forever grow.
Congratulations as you start your new life together–as two families join as one.
Today we welcome a new member to our family with open arms. We are so happy for you both.
Best wishes on this wonderful journey, as you build your new lives together.
May the years ahead be filled with lasting joy.
We welcome you to the family with open arms. You are a special person and make a great addition to our lovely family union.
We are happy to congratulate you as you take this new step in life. It may be hard but fulfilling.
May the love you share today grow stronger as you grow old together.
Our prayers and blessings on your wedding and marriage. We wish you all the best.
May your joining together bring you more joy than you can imagine.
You stood by each other, and here you are – you are getting married!
We couldn't be happier for you and we offer you warm congratulations on your big day.
I am honored to witness your vows and be part of a beautiful beginning.
May today be the beginning of a long, happy life together.
We wish the best that love and a life together have to offer. Your love has stood the test of time in the past and is sure to continue this way in the future.
Love is indeed  a many splendored thing and we hope your love continues to blossom and bloom in the years to come.
Casual Wedding Card Messages
Congratulations on your wedding!
We're/I'm so happy for you!
Wishing you lots of love and happiness.
We/I love you. Congrats!
Here is to your happily ever after!
I'm so proud of you! You make a wonderful couple!
Wishing you the best today and always.
Wishing you a bright and happy future together as a husband and wife.
So happy to celebrate this day with you both!
Best wishes for a fun-filled future together.
Congratulations on your big day and thank you for letting me be a part of it!
Source: wishesmessages.com, weddingcardmessage.com, brandongaille.com, theknot.com, everafterguide.com