Valentines Day 2017 is almost upon us! It's at this time of the year, loved ones exchange cards and gifts in the shape of romantic experiences, chocolates, and flowers.
However, Valentine's Day isn't solely about romantic surprises, but also about celebrating love in all shapes and forms.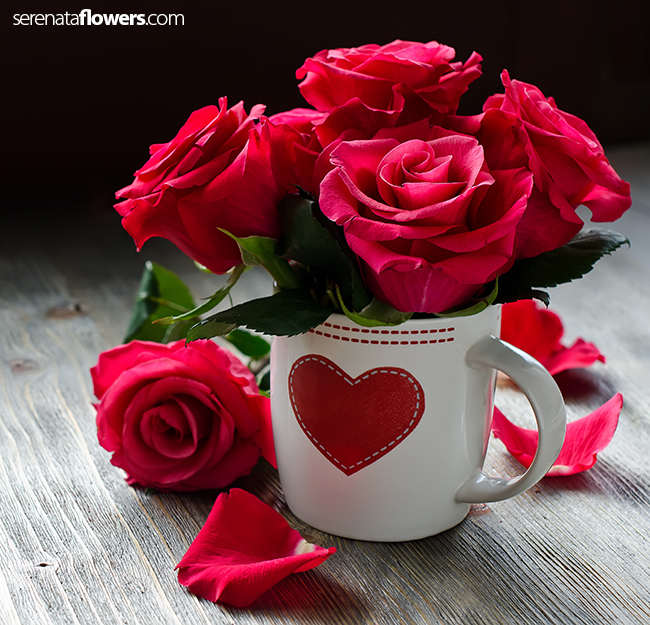 1. Celebrate friendship
Just as your partner means a great deal to you romantically, your friends most likely also hold a special place in your heart. Show those around you how much appreciate them with a personalized gift, such as a photo book encasing memories of all of the fun times you've spent together.
Whether gifting your flatmate, your best friend or your sibling, love exists in all forms. A personalized gift doesn't have to cost the earth as it's the thought that goes into it that counts.
2. Charity work
If you have a big heart and wish to share it with those less fortunate than yourself, sign up to a series of charity events. This could be something as small as preparing special meals for those unable to, writing letters and packing care packages to send overseas or helping out at a local food bank.
Helping others whilst working to make the world a better place is certainly one the easiest and most effective ways to spread the love.
3. Family
Asides from gifting your partner an extravagant gift or experience this year, why not give a gift to a family member? This doesn't have to be materialistic and can be as simple as a surprise visit. Spending time with those you love often counts for a lot more than sending them a gift in the post.
However, if you're unable to be with them, sending something personal such as their favorite bouquet of flowers, a ticket to visit you, or a photograph of them with your siblings is a great idea. This simple act of kindness will not only make you feel great; it's guaranteed to brighten up their day!
4. Open up your home to others
If you know of a friend who is spending the evening or a special occasion alone, open up your home to them.
Even if you just have a simple dinner, having someone to share it with is so much better than dining alone. And you don't even have to cook yourself, as you could opt to try out your local takeaway!
5. Show your love all year round
Valentine's Day isn't the only day of the year you should show your appreciation to your loved ones.
In fact, you should show them how much you care each and every day of the year. Small acts such as surprising them with their favorite breakfast, bringing them home a bouquet of flowers or ensuring their beloved shirt is dry cleaned and ready to wear are just a few of the things you can do to spread the love all year round.
6. Write a letter to a loved one
There is nothing more special than receiving a handwritten note from the heart.
This heartfelt, genuine gift is a great way to tell those around you exactly how much they mean to you. Go the extra mile and invest in some fancy stationery and send out notes to not only your partner but also, to your friends, siblings, and colleagues.
7. Love yourself
As well as showing those around you how much you care for them, be sure to show yours truly a little compassion and appreciation.
Learning to love yourself is a great quality to possess and one that will help you to live in harmony, whilst sharing some great qualities and showering those surrounding you with love.
8. Send Valentine's Day messages anonymously
Brighten someone's day by sending them a surprise Valentine's Day card in the post. Whether you send it to a friend or to those in need, including children recovering in hospital, residents in care homes or friendly neighbors – there are a number of ways to spread the love this Valentine's Day.
9. Express your gratitude to those who help you
Whether it be a work colleague who has gone the extra mile to complete a last-minute deadline or the clerk at the local post office who continuously greets you with a warm smile, gifting those around you with something small, such as a fancy cupcake or card is the perfect way to show them you appreciate what they do for you.
10. Find unwanted clothes a new home
Just because you no longer have a need for last season's floor-length coat, shoes or bag, it doesn't mean others won't enjoy them just as much as you did when you first purchased them. Giving a number of unused items to your local charity or hospice shop is guaranteed to put a smile on someone's face who is less fortunate than you.
11. Anonymous actions
From putting money into a parking metre that's about to time out to shoveling a neighbor's drive or mowing a friend's lawn, random acts of anonymous kindness will not only make you feel better about yourself, but they will also make another person's day!
Regardless of what you choose to do this Valentine's Day, some simple acts of kindness can go a very long way. If you have any other great ways to spread the love this February, we'd love to hear about them too – no matter no simple your plans.