Flowers are enjoyed by all, however this season we are seeing more and more greenery in our floral arrangements.
Asides from bringing budgets down, foliage (in the shape of lamb's ear, magnolia leaf, fern and baby eucalyptus, for example) boasts an organic, fresh style and is one that is extremely popular for 2017.
Whether you're planning a wedding, a small soiree or a decadent dinner party, using greenery and foliage in floral arrangements, centrepieces and bouquets is a sure-fire way to keep costs down. While going green is a popular option though, knowing how much foliage to use and what to pair it with can be tricky, so here's a guide to help you on your way.
Trending Greenery for 2017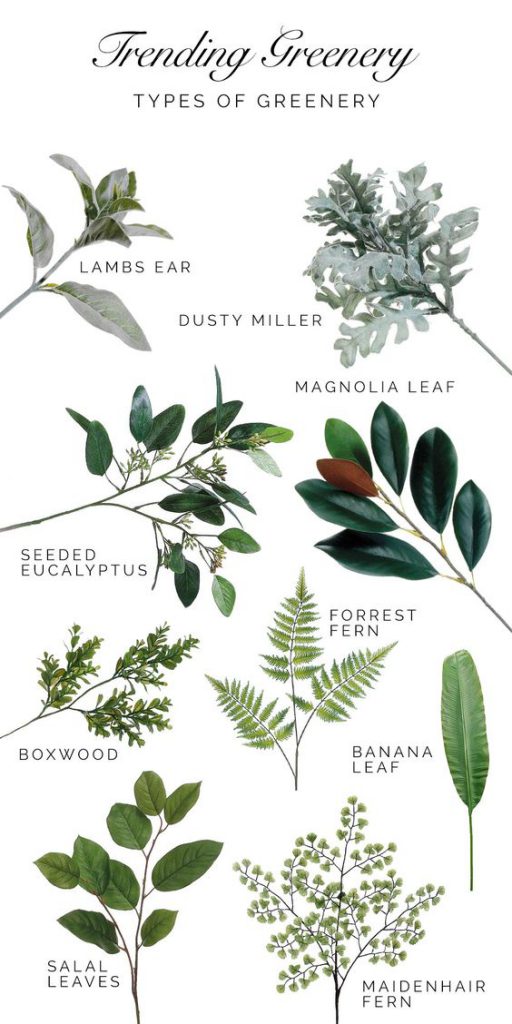 Going Green
Foliage and filler plants, although often overlooked, are an ideal addition to an array of bouquets. In fact, these simple yet beautiful flowers are the backbone to a number of eye-catching displays. Boasting an abundance of textures, fragrances and shapes, there is greenery to suit all.
All-Foliage Bouquets
Green can be a gorgeous option for both a bride and her bridesmaids, as it adds a fresh hue to an otherwise overly bright or pastel-coloured bouquet. Emerald green hues are guaranteed to add an injection of colour to a crisp white wedding dress. When considering greenery, it's important to remember that there are a variety of shades of green to choose from, as well as an abundance of textures and shapes – meaning there is plenty of room to let your creative juices flow.
For best results, it's a good idea to play around with the size of the bouquet. If you wish to make an impact, opt for an oversized bouquet brimming with various shades of contrasting green. Many of today's green-infused bouquets boast wispy, elegant tendrils and romantic trails, which flow from the sides of the posy. For something that's simple, understated and elegant in style, choose an all-foliage posy, brandishing just a few types of greenery.
Eucalyptus & Ferns
Instead of opting for a bouquet of brightly coloured blooms, choose a bouquet of fresh foliage and leaves instead.
Ferns and eucalyptus work extremely well together – the emerald-green ferns perfectly complement the unusual silver hue of the eucalyptus leaves.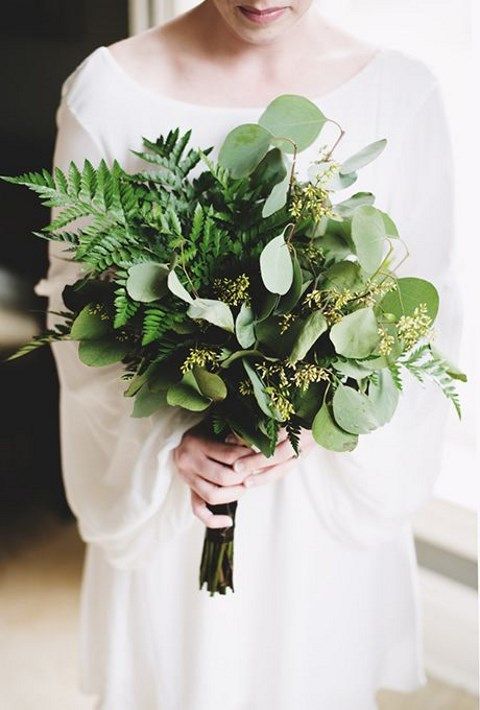 Thinking outside the box
Asides from adding a little greenery to table centrepieces and wedding bouquets, many of today's top florists are now applying greenery to entire surfaces, to create quirky living wall displays – ideal for photo backdrops.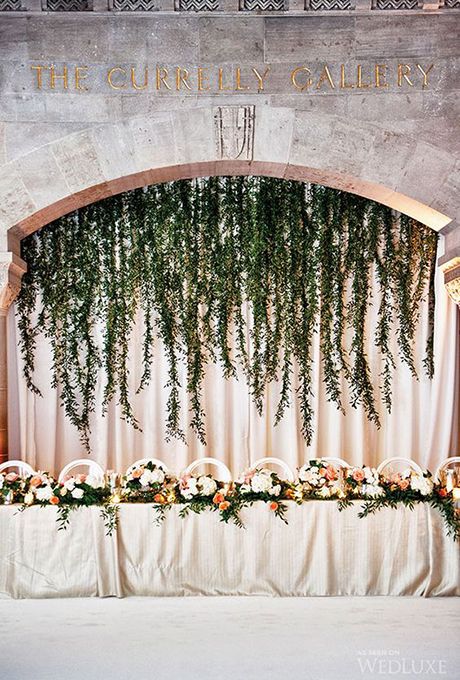 Keep it clean
Sometimes, all you need to create an impact is one or two strong elements.
For an elegant bouquet that screams 'look at me', consider pairing white astrantia with fresh bay leaves. Asides from looking the part, this bouquet boasts an extremely pleasant fragrance.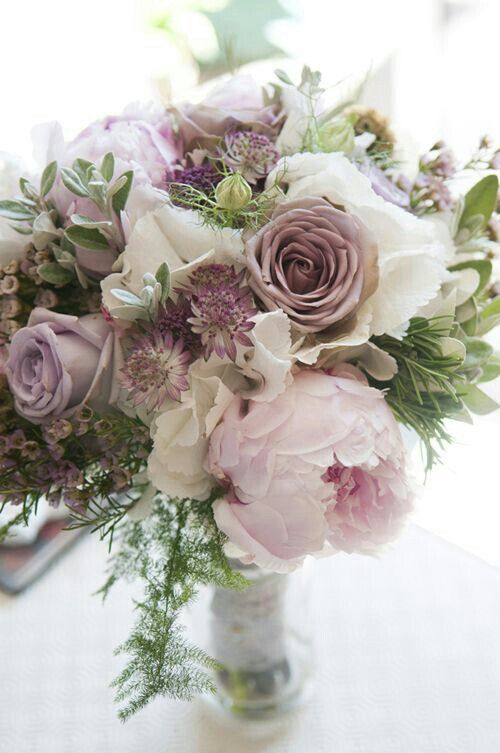 Unique greenery
For a more textured bouquet, the likes of ferns, hellebores, viburnum berries and variegated caladium are all great options. These elements will create a contemporary, organic and eye-catching bouquet – despite the bouquet housing no flowers whatsoever.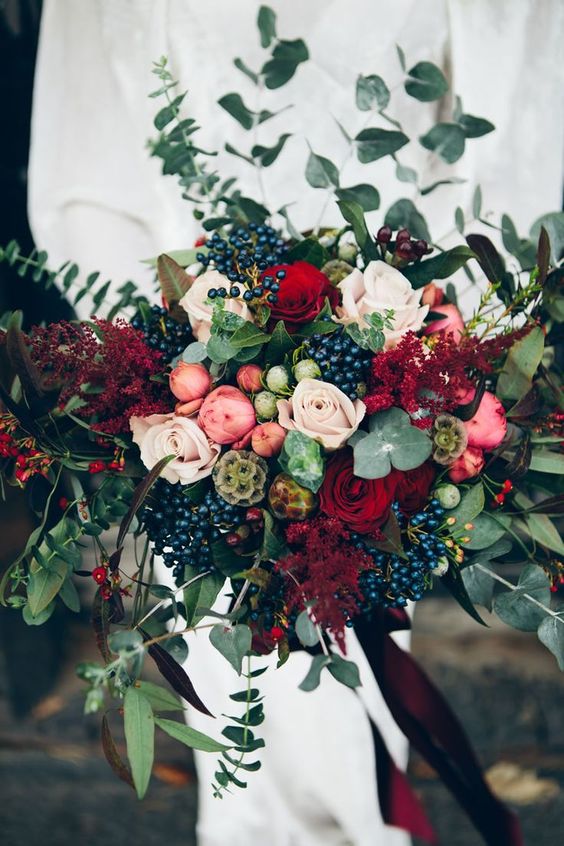 Organic and Boho
If your style is both organic and boho, opt for a bouquet of loose, haphazardly placed stems and cascading tendrils.
A free-flowing shape is both uncomplicated and completely fresh. If you wish to add a few flowers to the mix, pair deep-green hues with creamy white shades in the shape of daisies, lilies and roses.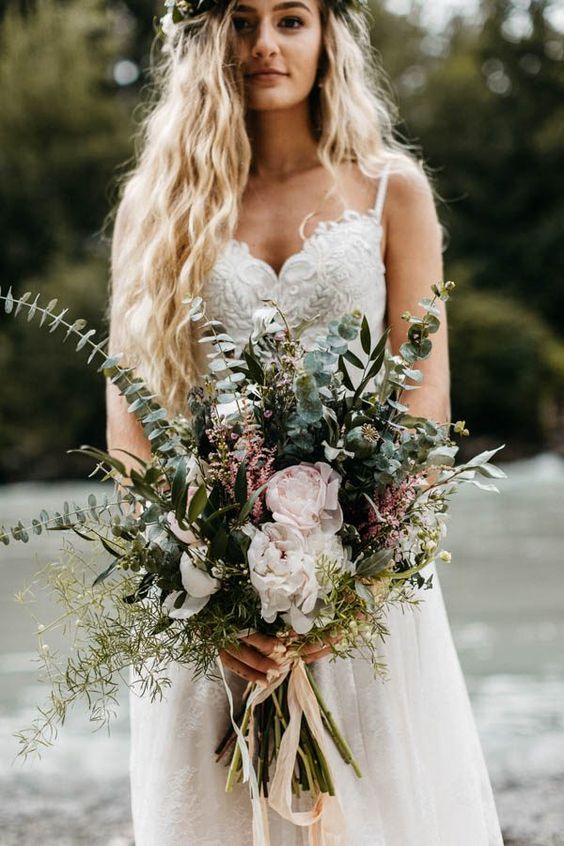 Queen Anne's Lace
This greenery is grown in large quantities. When used in floral displays however, only a single stem is needed to create an outlandish effect.
This specie is a great filler and one that creates a romantic appeal, with its lacy flower heads, fresh white and green hues and great vase life.
This foliage, due to its harvest date, is usually used in late spring and early summer bouquets.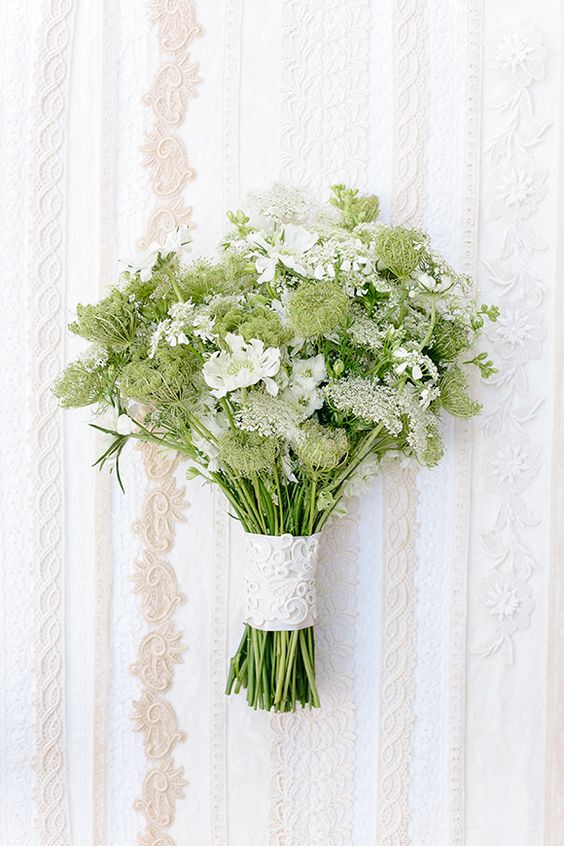 Ammi
Ammi boasts a great vase life. In fact, it can last over ten days – which is a great deal longer than many blooms.
Boasting a chocolate-hue, it's a big hit with florists, as it adds a richness and depth to an array of bouquets.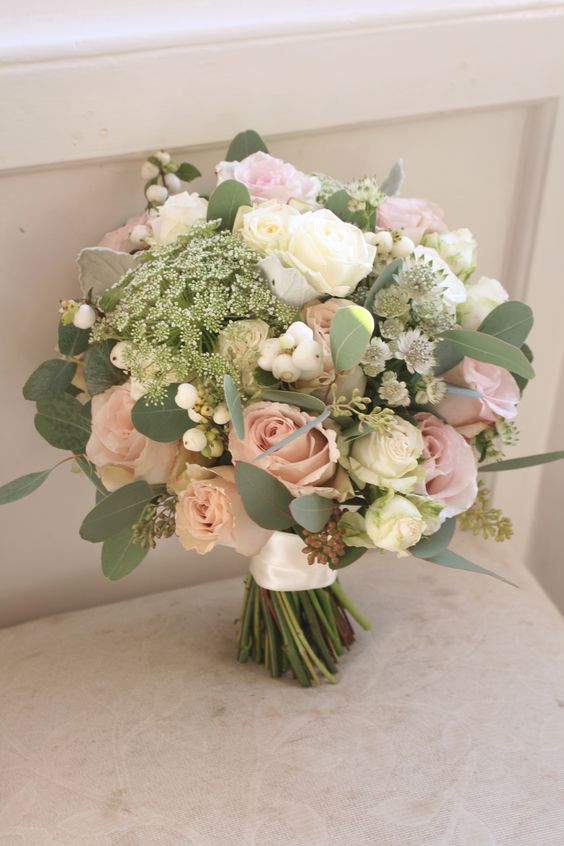 Scented Geraniums
Scented geraniums are hugely popular with designers and florists today! When picked at the correct time, the vase life is very good. Classed as a herb, their sweet smell acts as a natural room freshener.
Basil: This fragrant herb, popular in cooking, is also used in an abundance of bouquets and table displays. One of the most popular options for floral displays is 'Oriental Breeze' as it boasts a deep purple hue and a glossy foliage. Asides from its look, it also smells incredible!
Bells of Ireland: Described by florists as one of the easiest and finest foliage's available, Bells of Ireland make a great filler. Despite their name, this plant specie doesn't actually originate from Ireland. It comes in the shape of a summer flower with bright green accents, which work well as a centrepiece. It's also said to bring good luck, which is one of the reasons it's used in an abundance of wedding bouquets today.
Looking After Your Foliage
Just as you would care for a bouquet of flowers, it's important to care for a posy of foliage. Once you've chosen your greenery, re-cut the base of the stems and place loosely in a shallow bucket of water. When aired, choose your vessel, remove any leaves below the water level and avoid placing in direct sunlight.
Foliage is becoming the new flower, with greenery taking centre stage in an abundance of bouquets, centrepieces, festival crowns, living walls, hanging chandeliers and floral displays. Greenery is chic, organic and rustic, and adds a fresh perspective to an otherwise traditional bouquet. It's also a cost-effective way to beef up your botanicals!
There are such a wide range of differing styles of greenery available that you should carefully consider which you want to use. While having too much of a good thing cannot have the desired effect, a few carefully placed stems can transform your bouquet.
---
More about flowers: