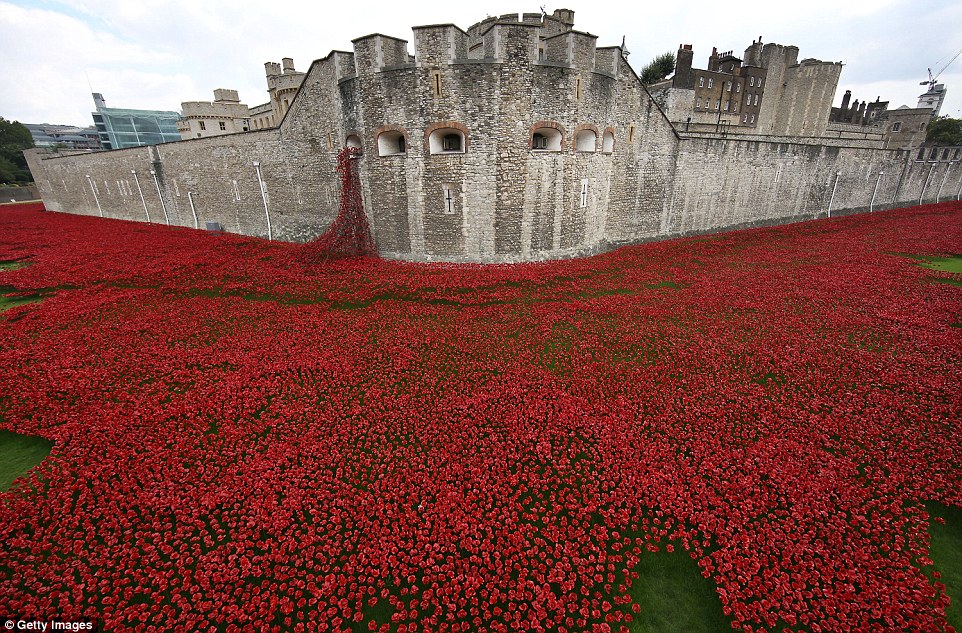 A red sea of ceramic poppies has been placed at the Tower of London in order to celebrate the 100th year of the First World War. So far an incredible £11.2 million has been raised for charity.
Aptly named the Blood Swept Lands and Seas of Red, the piece of art will eventually see a total of 888,246 poppies in the ground to represent each and every soldier that died from the UK, Australia and the Commonwealth during World War One.
The first poppy to appear at the Tower of London was on the 17th of July and the final one will be planted on the 11th of November to coincide with the Armistice Day.
Each poppy has been sold for a total of £25 and a total of 450,000 individuals placed their order in advance. The money will be going to British charities such as the Royal British Legion and Help for Heroes which both work tirelessly to aid British veterans.
The Tower of London has attracted over four million visitors so far.
One visitor, Lucy Ward, mother to six-year-old Elina said:
"She [Elina] really wanted to come…she said she really cared about it.
"It's important for children to know. My Great Great Grandfather fought in the war and I was telling her about it when we were walking around."
A visual commemoration
Over 8000 volunteers have worked endlessly to plant the ceramic poppies into the work of artist Paul Cummins.
The aim of the piece is to create a visual commemoration of the First World War Centenary. It will remain in place until November and then the poppies will be sold.
The poppy
The poppy has long been considered as a representation for the lives lost in the Great War after a poem from the time recalled the red flower growing in the fields of Flanders.
It has since been used across the world from 1921 to symbolize the men and women who died during World War One. However, now the poppy is predominantly used in the UK and Canada to commemorate the serviceman from the 1914 tragedy.
The Duke and Duchess of Cambridge have been just two of the famous figures to have planted their ceramic poppy into the ground at the Tower of London.