Christmas decorations are a key part of the festive season. From gifting bouquets and plants to loved ones to making them part of your home decor, there has never been a better time to invest in seasonal blooms.
From bold red flowers to dark green foliage, or even brightly coloured bouquets, it's certainly a great way to add a little festivity, joy and colour to your home. And when you order them online, it's a hassle-free task too!
When cared for correctly, many blooms will also last for the festive season, meaning you'll be able to enjoy their beauty and fragrances day after day. This makes them a fantastic choice for sprucing up your home, or as a gift for somebody else.
To give you some inspiration, we've listed a handful of the most popular and traditional Christmas blooms and plants to pick from this year…
Amaryllis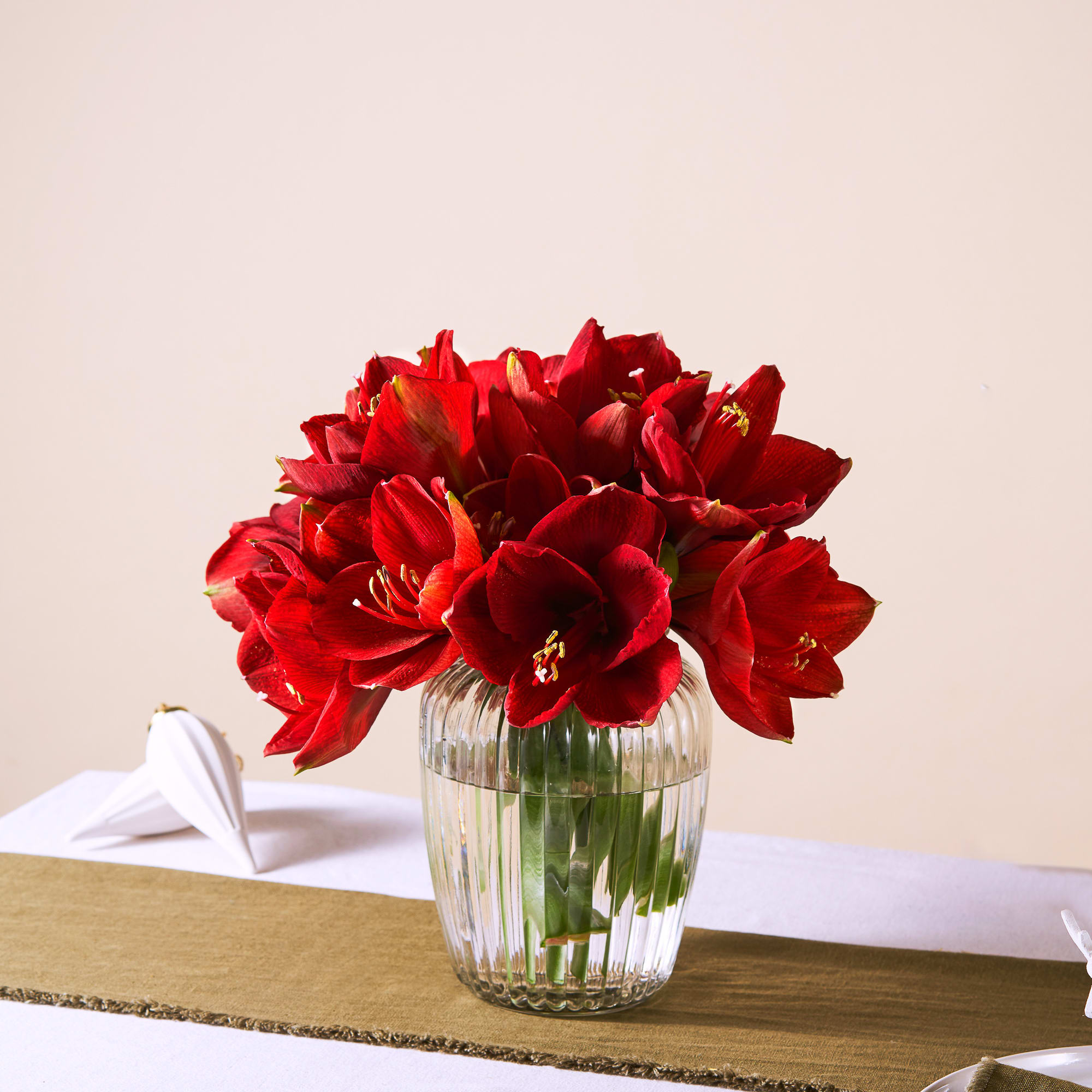 Amaryllis is a prevalent, festive bloom. It boasts a series of bold, Christmassy red flowers, which complement wreaths, Christmas trees and more. If you prefer a more minimalistic look, opt for the varieties that produce snowy white blooms to create a magical, winter wonderland look.
The blooms, with their trumpet-shaped flowers, are naturally eye-catching and make a statement centrepiece. Native to Central and South America, these long-lasting blooms are actually grown in tropical climates despite their wintry reputation. This makes them the perfect option for interiors during the colder months.
As well as a potted plant, these flowers make a great addition to bouquets, especially when teamed with festive foliage and berries. When you buy these blooms from Serenata Flowers, you can take advantage of the next day delivery option.
You can also deliver them to friends and family at the touch of a button from the comfort of your own home. Cut Amaryllis boast an impressive vase life and with the correct care, these blooms can last up to three weeks or more.
Poinsettia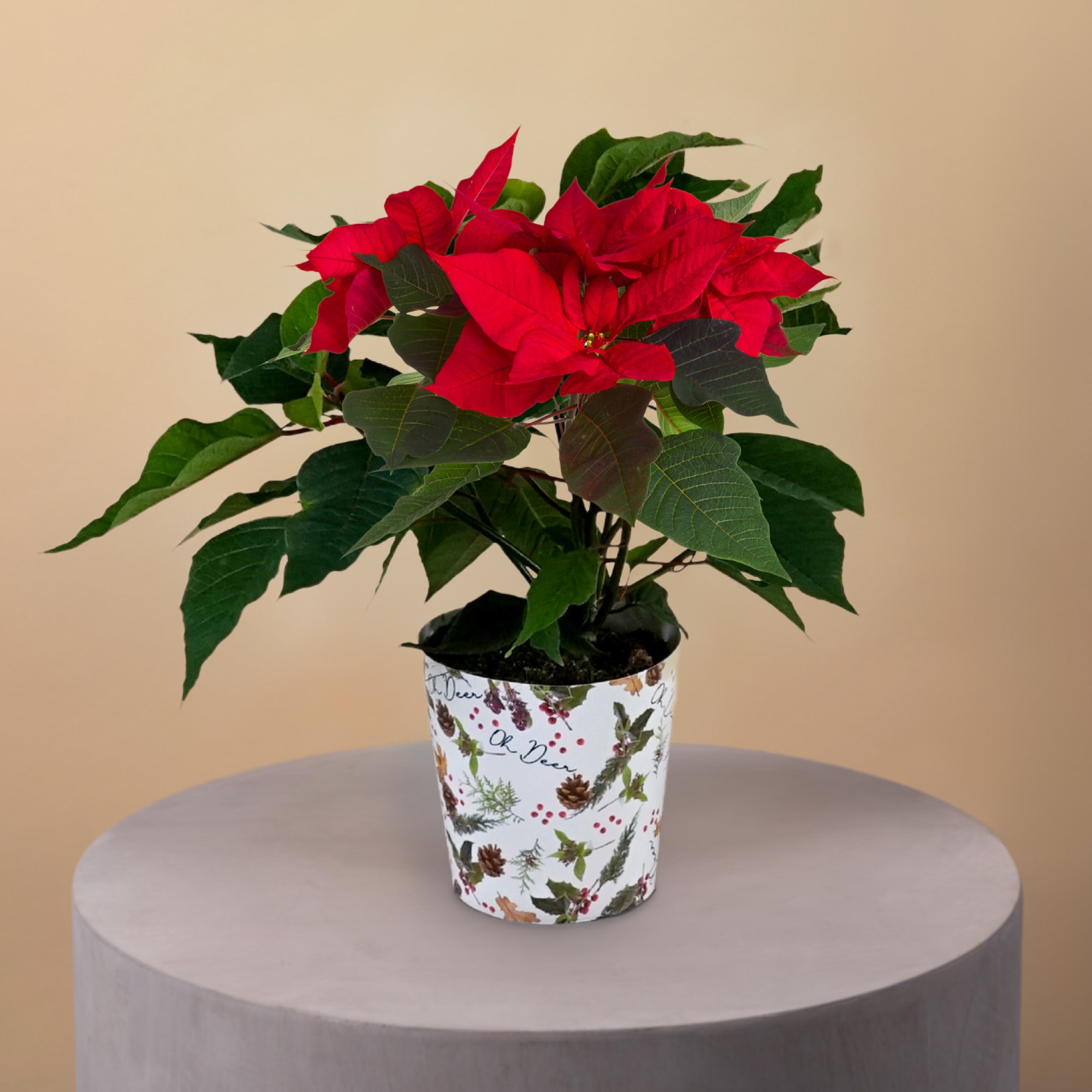 Another top trending bloom for Christmas is the Poinsettia. In fact, it is one of the most iconic festive plants available. Boasting traditional Christmassy hues of red and green, it is festive foliage at its best! If you'd prefer to enjoy more subtle tones, these blooms are also available in shades of pink and white.
Although native to Central America – where it is believed the blooms were gifted to the baby Jesus – these blooms flower well in the months of winter. When in full-bloom the Poinsettia prefers bright, indirect light and a good level of humidity.
Red roses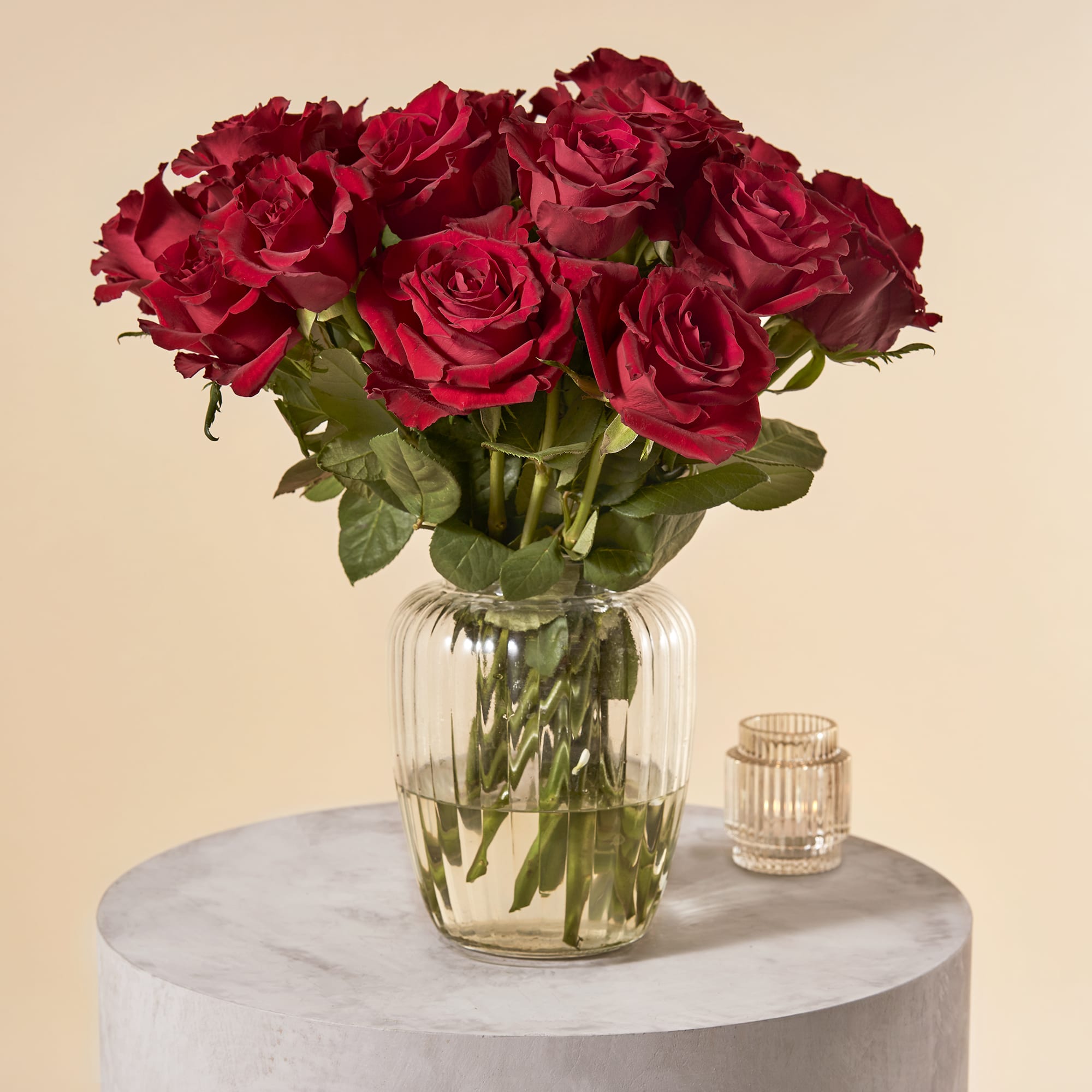 Red roses are not just given on Valentine's Day – they're a popular option in the festive months too. In fact, they're seen as staples for Christmas bouquets, including those available for next day delivery on Serenata Flowers.
Their vivid hues are the perfect addition to a festively-themed home, especially when teamed with seasonal gold foliage and green berries – a classic Christmas colour combination. Freshly cut red roses can last up to a week or more when cared for correctly and placed in a vase of fresh water.
You will therefore want to plan your delivery carefully if you want them to provide the backdrop to your Christmas dinner!
Orchids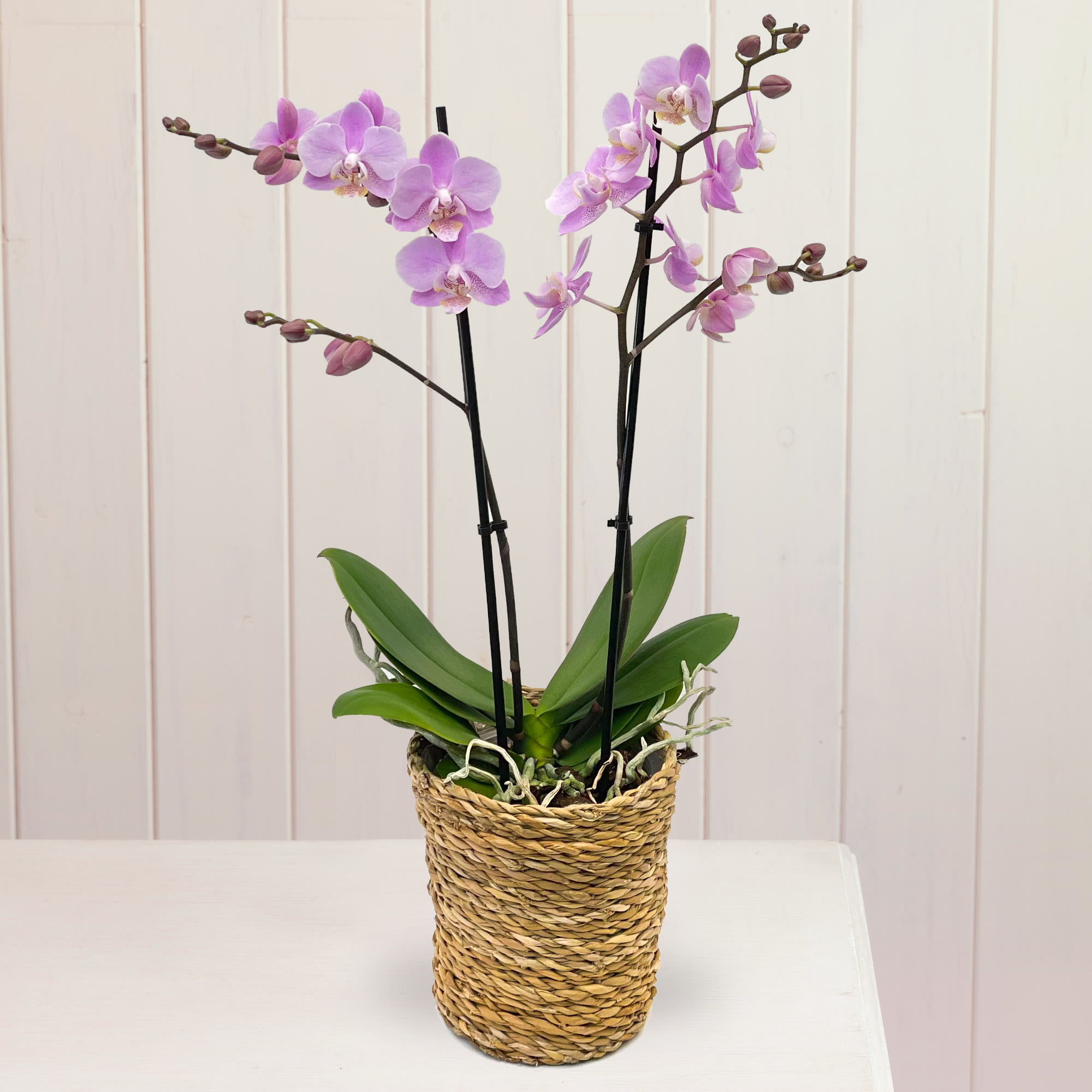 Orchids are a unique, yet festive addition to the home. They're often added to elegant bouquets and given as Christmas gifts.
They boast a series of decorative, elegant flower spikes and add a gorgeous texture and interest to a variety of flower arrangements, including those available for next day delivery from Serenata Flowers. Those sporting white hues are particularly popular at Christmas time, as they add a snowy aesthetic to festive bouquets.
Cut orchids have a great vase life, with stems lasting an impressive four weeks. This makes them the ideal option for Christmas decorations, as they won't wilt before the festive season is over.
Azalea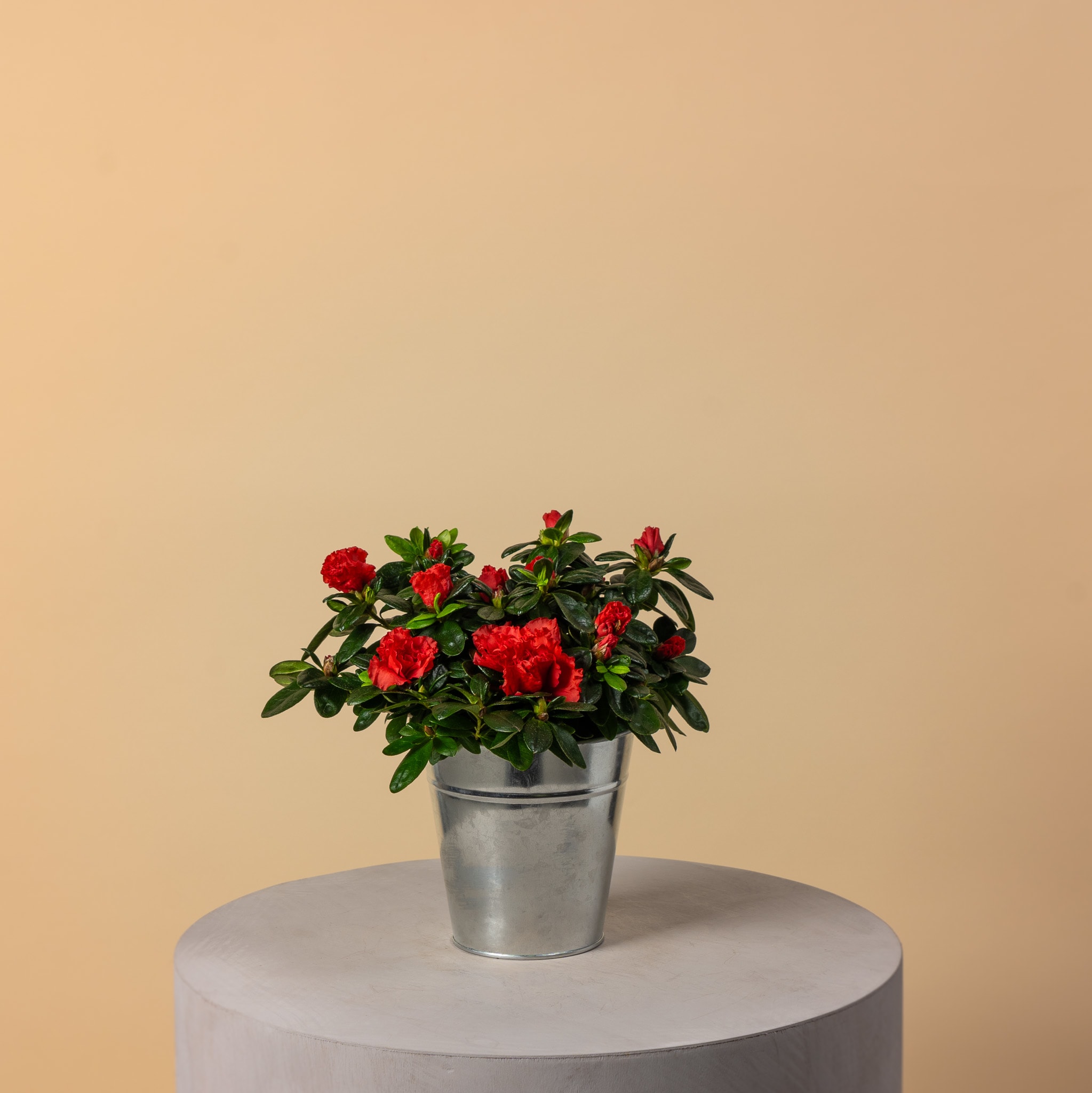 These blooms are part of the Rhododendron family, which means they can withstand the winter chill and are popular houseplants come Christmas time. Their bold, full flowers add an instant splash of colour to the home, with the red and white variants being the most prevalent at this time of the year.
They are also a popular option to give as a gift as they are symbolic of femininity, temperance, sensitivity and softness. Once they begin to bloom, these flowers last an impressive four weeks, which makes them a popular option for Christmas centrepieces for the entire festive period.
To really enjoy the best of the Azalea, place these blooms in an area that is slightly cooler, away from any direct heat sources. To prolong their lifespan, keep their soil moist at all times, watering between two and three times per week.