When it comes to surprising your girlfriend on her birthday, it's always a good idea to think outside the box, especially if you wish to impress her. Whether you opt to make something yourself or buy something online, there are a number of gift ideas to pick from – including everything from beautiful blooms and hampers to experience days, jewelry and more. Provided that the gesture comes from the heart, the gift is very likely to be appreciated. There really are no limits when it comes to surprising your girlfriend on their birthday, so here's a little inspiration…
1. Make a handmade card
If you're trying to stick to a budget yet still want to surprise your girlfriend on her birthday, a handmade card is a great idea. Taking the time to craft a DIY card, although a simple gesture, can have a huge impact. Whether the message is silly, funny or romantic, it's a sure-fire way to ensure she has a smile on her face.
2. Plan a weekend away
Getting away for a night or two as a couple is a great birthday gift idea. Make it a surprise weekend getaway and the gift will be priceless. You may even choose to pack her luggage for her, turn up at her office on a Friday evening and whisk her away on a whim. Alternatively, present her with tickets to see a friend who lives in another country.
On the other hand, if she's had a particularly stressful few months, her birthday is the perfect excuse to unwind, relax and indulge in a little pampering. From treating her to a massage at her favorite spa to booking an entire spa weekend break for the two of you, this is a great birthday gift that will have her feeling refreshed, beautiful and revitalized in no time.
3. Be romantic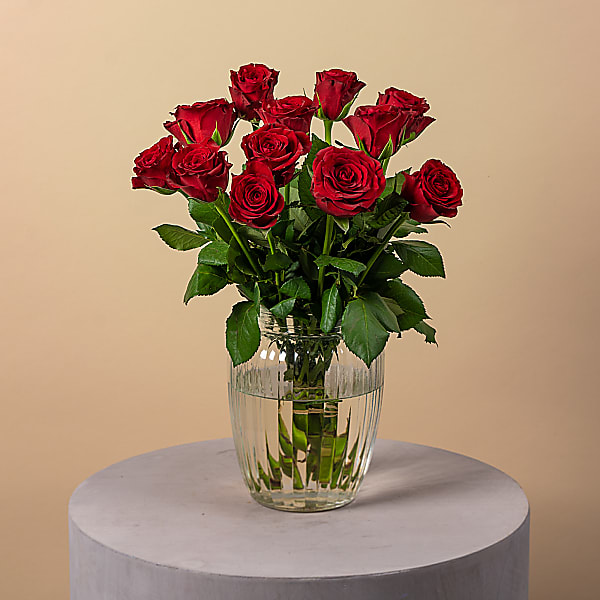 Send her a bouquet of a dozen red roses. This is a good option to choose if you live apart or have to be out of town on her special day, as many online florists, including Serenata Flowers, offer next day delivery. Whether you send them to her office or home, a beautiful bouquet of flowers is guaranteed to put a smile on her face.
Flowers are a great gift to give if you wish to ensure her special day lasts long past sunset, especially when you choose an array of hot-hued petals that glow long after she has blown her candles out. Serenata Flowers offer a wide range of birthday bouquets, many of which come with free delivery from Monday to Sunday.
4. Create a photo book full of memories
Collate all of her favorite photos, including ones of a past trip, her childhood memories, and pictures from when you first met. Pop them in a photo book and add a funny or romantic caption to each. This thoughtful gift will make her laugh and cry at the same time, and is something she'll likely treasure forever.
5. Send her a helium balloon
Send her a birthday balloon in the post – one that jumps out of the box as soon as it is opened!
6. Make her a playlist and use it as the backdrop to a romantic dinner
If you're buying for the girl that has everything, why not make her a playlist that features all of her favorite songs – both old and new. You can both sing along to them together while getting ready for an evening on the tiles.
This playlist will also make the perfect backdrop to a romantic surprise dinner. When she arrives home from work, pop a glass of champagne in her hand and allow her to sit back and relax while you pop your chef's hat on. Ensure the table is dressed accordingly with candles, fancy table wear and a scattering of rose petals (if you really wish to push the boat out).
7. Buy her a plant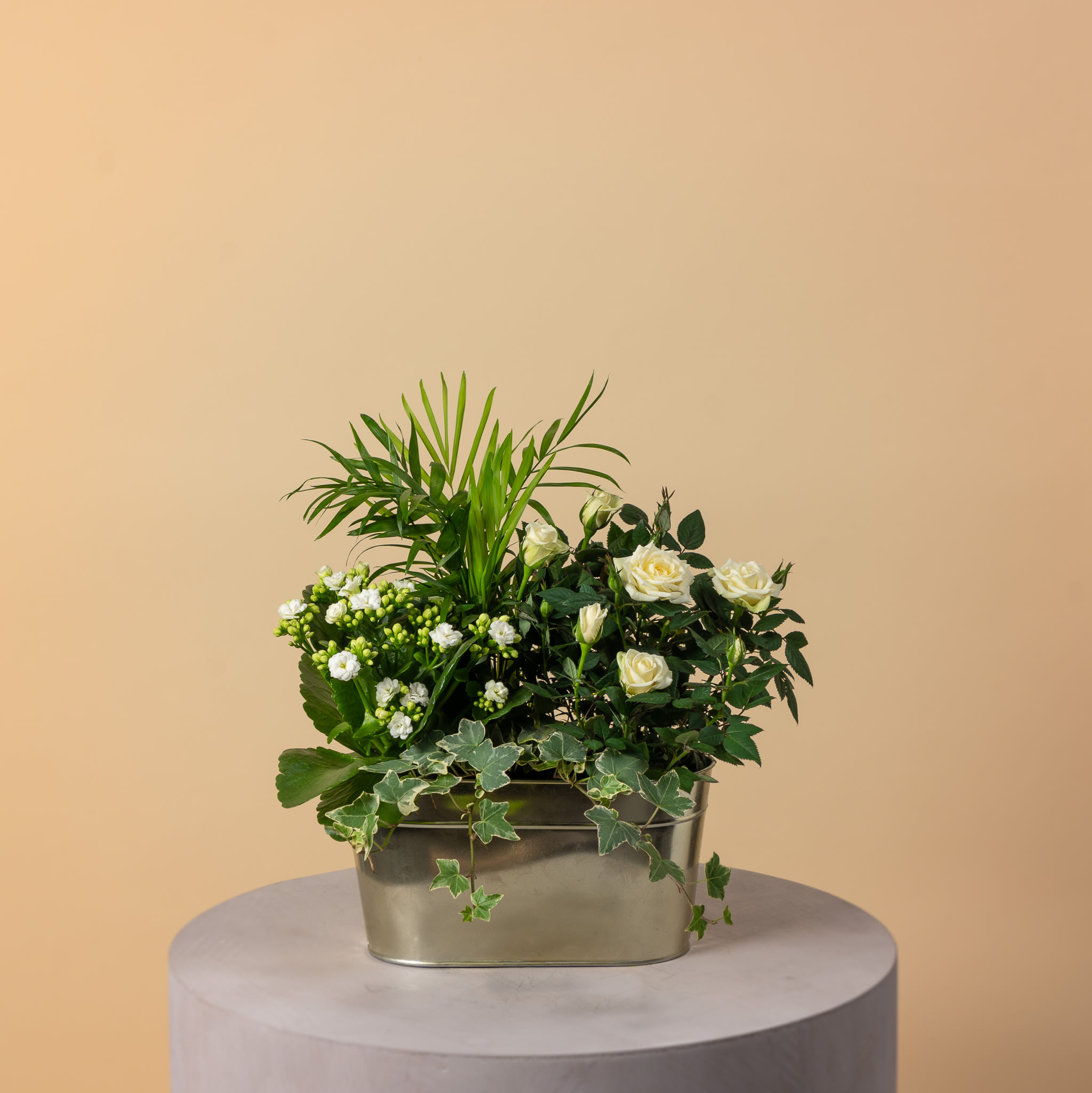 If she fancies herself as a little of a green-fingered connoisseur, buy her a plant! This thoughtful gift is one that will keep on giving, providing the plant is cared for correctly. When purchasing a plant, be sure to choose something that will thrive in the environment your girlfriend lives in and also, a style you know she will love. For example, if she's a big fan of hot-hues, choose something more tropical in style. However, if she prefers more muted tones, opt for the likes of an orchid in a soft pastel shade.