With summer almost upon us, it's the perfect time to consider summer flower arrangements. From popping hues to seasonal blooms and more, there are options out there to mark any occasion and which can suit even the most discerning of tastes.
Seasonal blooms
Although blooms grown in different seasons can usually be purchased all year round, choosing seasonal blooms is highly recommended.
This is because they tend to last longer as they're usually sourced locally – this means from being picked, they're delivered directly to your door at a much speedier rate, without having to cross too many borders.
What flowers are in season in the summertime?
Whether you're planning a floral theme for an upcoming event, such as an engagement party, wedding, or birthday, or you're looking for an affordable bloom that is easy to source, it's a wise idea to consider seasonal bloom times.
Different blooms naturally flower at different times of the year, which often makes a difference to the price and also to how long they last when they're placed in a vase.
To ensure you're a savvy flower shopper, it's a good idea to research seasonal growth times. Asides from helping you to shop more efficiently for cut flowers, it will also assist you when growing flowers in the garden.
In terms of summer blooms, both spring and summer flower seasons tend to blend into one, with many variants being classed as late spring or early summer bloomers. In fact, the majority of flowers which are popular throughout the summer months, such as irises and lilies, bloom in spring and continue to bloom into the summer months.
Other popular summer variants include sunflowers, hydrangeas, gardenias, cosmos, daisies, peonies, azaleas, and snapdragons. Then there are zinnias, delphiniums, gladioli, gingers, asters, chrysanthemums, lilacs, freesias, irises, and numerous species of lilies to consider. Those purchasing summer bouquets will often find they contain one or a mix of these blooms.
Popular bouquets for summertime
When it comes to choosing a summer bouquet, there are plentiful options available, including sophisticated styles such as the Twilight Bouquet. This display invites green-fingered connoisseurs to take a moonlight stroll down dusky lanes, embracing pretty hues of silver, lavender Freesia, and white roses.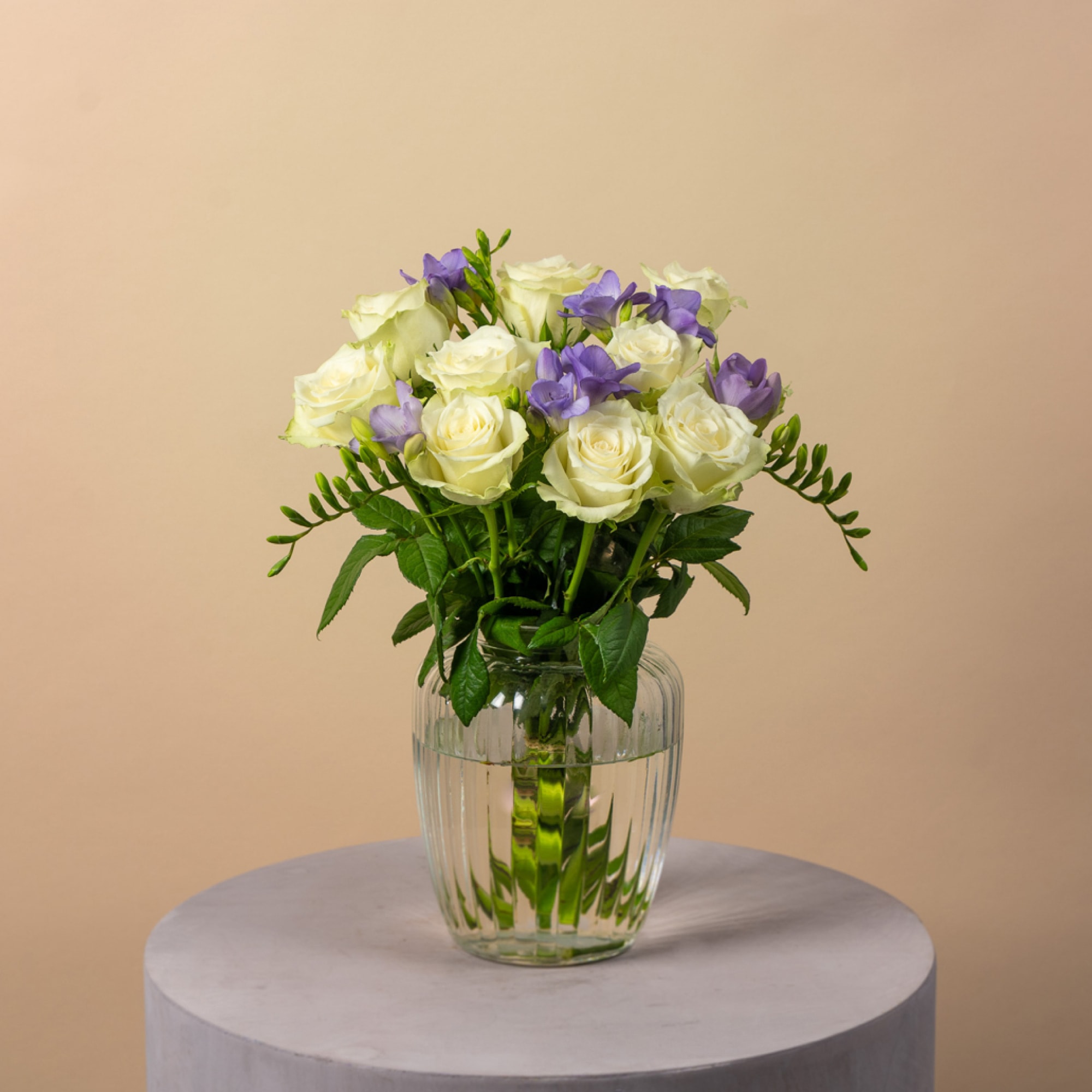 Then there are hot-hued arrangements such as the Summer Time Bouquet, which is available for same or next-day delivery from the online florist Serenata Flowers. Inside this arrangement you'll discover an array of flowers boasting summer-themed hues, comprising sweetly scented Lily, blushing pink Lisianthus, delicate Germini, purple Statice, and cutesy Chrysanthemum blooms. This is the perfect arrangement to pick if you wish to add an instant injection of colour to any room in the household.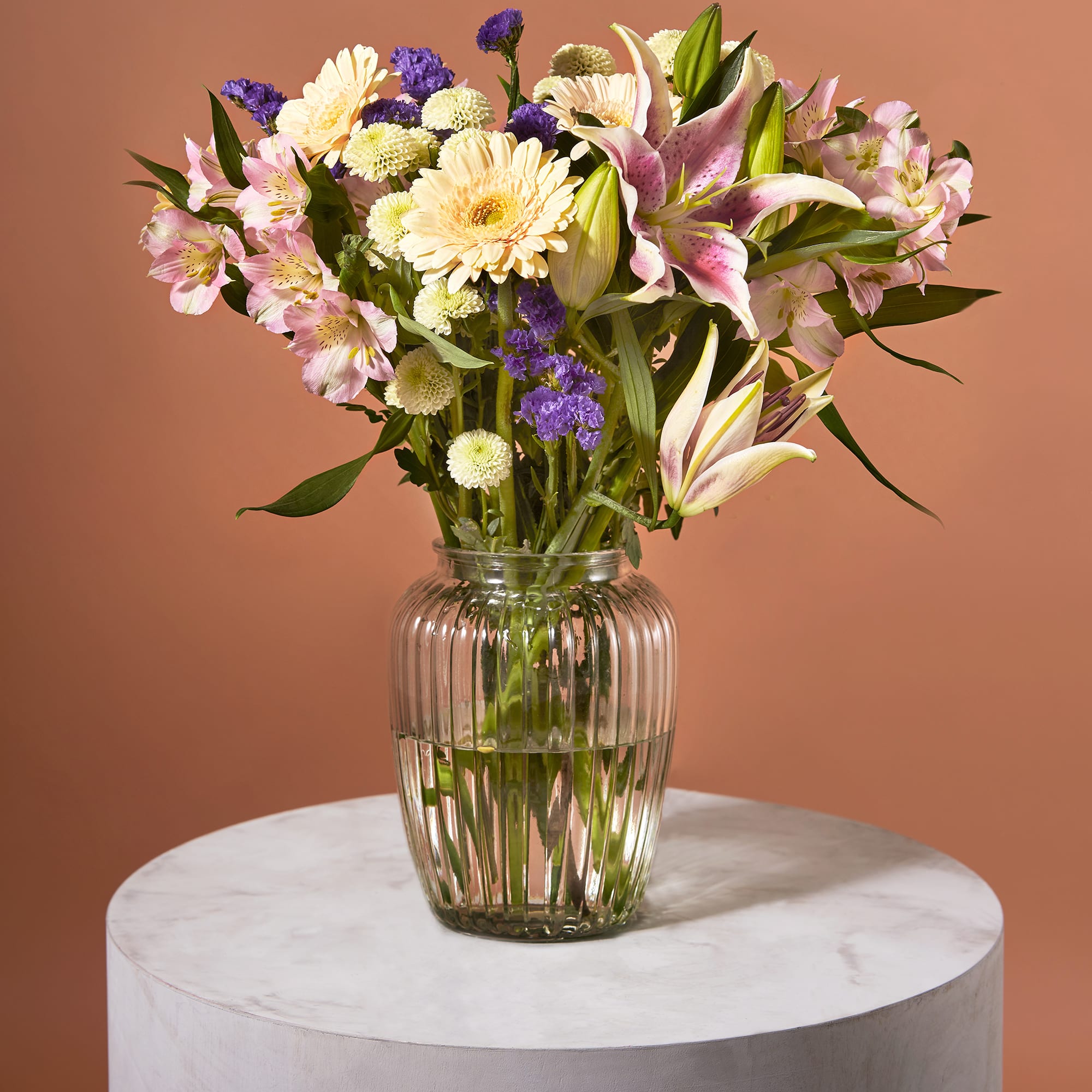 Looking for something even more exotic? The Sapphire Galaxy is a great option and one that is sure to become a talking point, especially if displayed at a dinner party or event. Incredibly exciting and strangely enticing, this bouquet boasts an assortment of deeply pigmented blooms in electric shades of blue.
These galaxy Dendrobium orchids make the perfect gift for a friend or family member with an eclectic style, or even for yours truly. The best thing about this bouquet? You don't have to be at home to receive it. These flowers are available as letterbox flowers, meaning they can be delivered directly through your letterbox and there is no need to sign for them.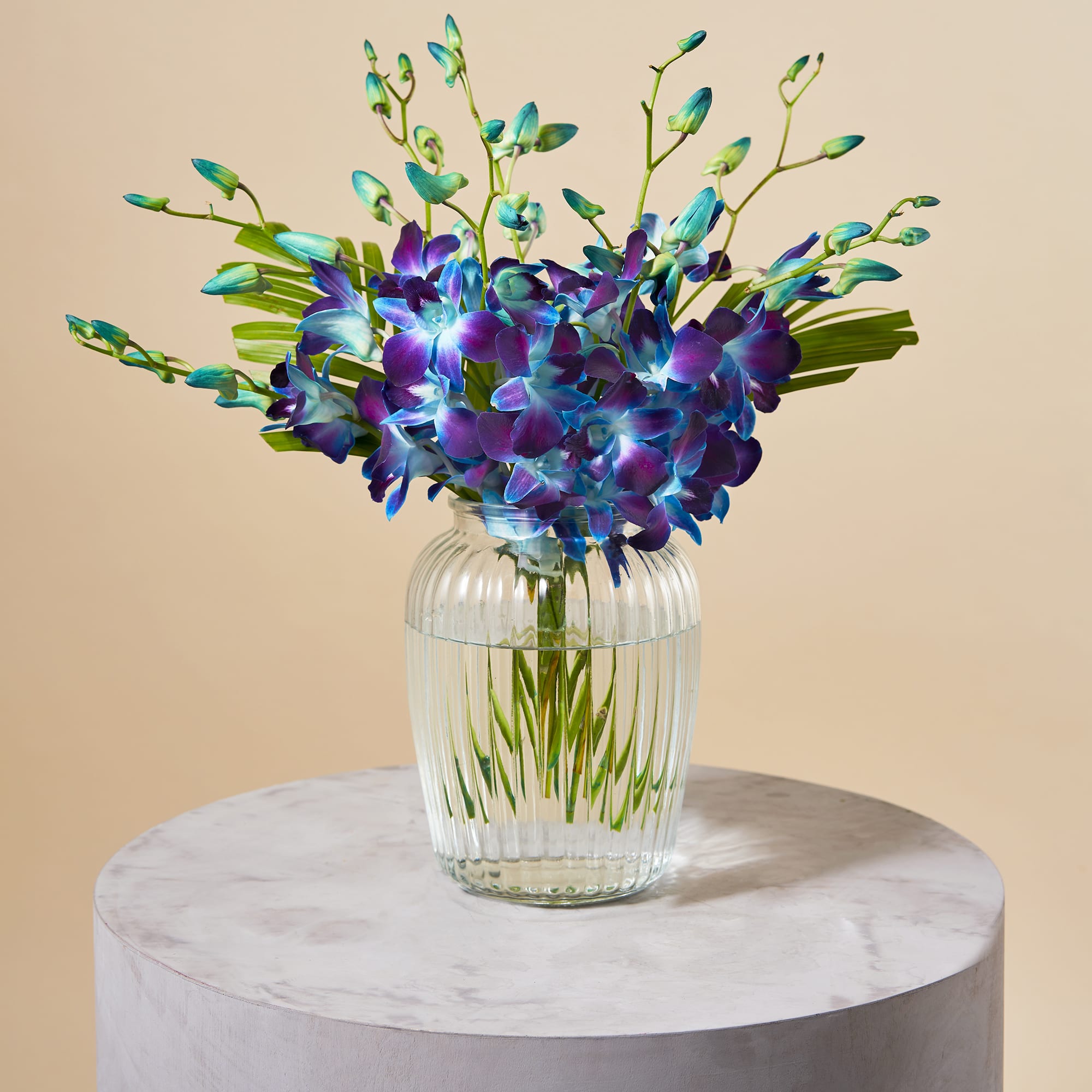 Why buy bouquets in the summer months
A beautiful bouquet of blooms is a great way to bring a little of the outdoors inside, especially in the summer months. Whether brightening up the office or adding a splash of colour to your living room, dining room, or bedroom, summer blooms not only look good, they offer a great fragrance too.
Why order summer blooms online
Asides from boasting a huge choice, ordering your summer blooms from an online florist means you can do so at a time that suits you, as opposed to having to beat rush hour traffic to reach your local florist before they close for the evening.
Online florists also offer same and next-day delivery on a wide range of blooms, meaning you'll have to wait for little to no time to receive your order. And with the advent of letterbox flowers, you don't even need to be in to receive them – your blooms will be waiting on your doormat when you arrive home!
Ensuring your summer blooms last as long as possible
When arranging your summer bouquet, following the instructions provided is a great way to ensure they stay fresh for as long as possible. You'll also receive flower food with your purchase, which should be added to the water in your vase.
Other ways to keep your summer blooms fresh includes changing the water every few days and placing the vase away from direct sunlight, heat, and cold breezes.