National Bosses Day is coming up on 16 October, so are you prepared? Don't worry if not, as we have listed an assortment of gifts you might want to consider if you're keen to say thank you for the support they provide.
What is National Bosses Day?
It is a common sight to see companies all over the world making efforts to appreciate their employees, whether by sharing their achievements, offering them promotions or by giving them pay raises. Surely it's only fair that we return the appreciation and celebrate the bosses who commend us for all of our hard work?
Boss's Day, also known as National Boss Day, is a celebration that is becoming more and more popular by the minute in a growing number of countries, from its roots in the United States of America to the UK, Canada, and Romania. Marked on 16 October every year, it was first introduced in 1958 to strengthen the bond between employers and employees. Employees are able to show their appreciation to their managers, supervisors, and bosses by giving them a gift in recognition for the help and support that is provided.
After all, how often do we turn the tables and tell our bosses how well they are doing? Many of us don't understand the hard work and dedication that our company heads put in, as well as the many challenges they face on a daily basis. Bosses' Day is a brilliant opportunity to show our thanks to our superiors, so here are a few ways you can do just that…
Bake a cake
Who doesn't enjoy the cake? Baking a cake for your boss on National Bosses' Day is a great way to celebrate! Try to bake a cake you know he or she will enjoy. For example, if they love chocolate opt for chocolate fudge cake, whereas if they have less of a sweet tooth, a cheesecake could be a perfect alternative. Baking a cake doesn't have to be a solo or highly difficult task either. You may even wish to team up with your colleagues to make a selection of treats! Your boss is certain to appreciate your efforts and if you're lucky, he'll share the cake with you!
Gift your boss with a bouquet of beautiful blooms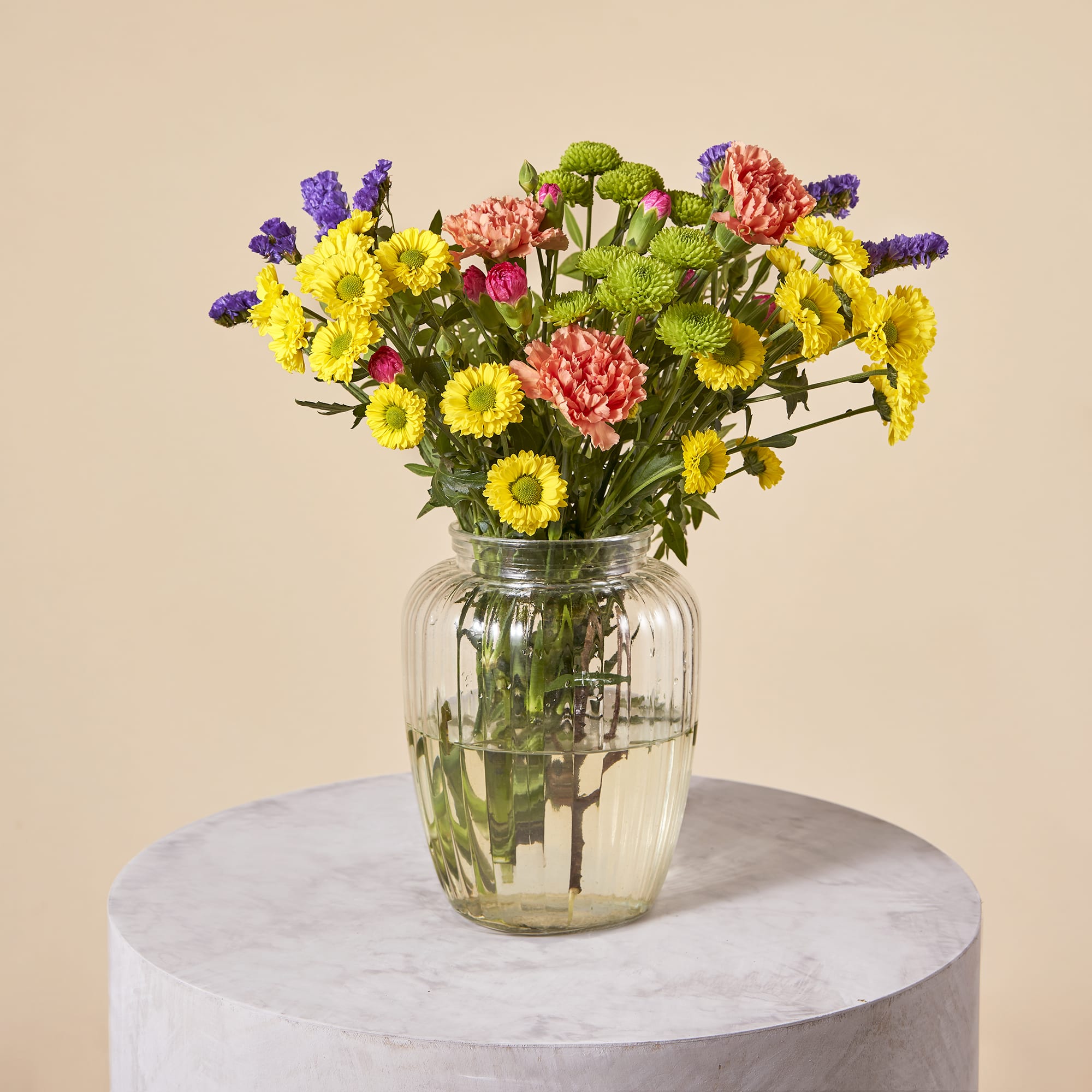 Flowers are a great gift to give your boss on National Bosses' Day, irrespective of whether they're male or female. Before choosing a bouquet, think about their tastes. If they're very sophisticated in style, opt for blooms in simple shades and structures such as the Peace bouquet. If they're a little more out there, choose blooms that vary in hue and are more tropical in style such as the Changing Seasons bouquet. There are a number of online florists, including Serenata Flowers, who offer an assortment of bouquets. Many are available for next-day and same-day delivery and the best part? You can choose to have them delivered directly to the office.
Create a team card
Another way to celebrate Boss's Day is to get creative. Get your colleagues together and make him or her a card filled with sweet messages! You may even want to put a funny picture of your boss on the front of it! This is a great gift with a personal touch and a card he or she will likely display proudly on his or her desk!
Opt for a gift
From hampers to a bottle of bubbles, opting to gift your boss this Bosses' Day should be a surefire way to put a smile on their face! If there are a few of you chipping in, you can even push the boat out too! A few options include a gift basket brimming with different types of tea leaves and a teacup. This is the perfect gift for the boss that enjoys a few tea breaks throughout the day. Alternatively, if your boss is on the athletic side, opt for a gift voucher for his or her favourite sporting goods store. This way they can choose something you know they will like and use.
If your manager loves art, buy them a painting or print to hang on the wall of their office. Better still, get creative and paint a canvas for him or her. Alternatively, buy them a voucher for a painting lesson – there are few limits on what you can do!
Award ceremony
Instead of them always celebrating your achievements, host an awards ceremony for your boss!
Managers and bosses deserve a pat on the back every now and again too. Hold a private team meeting with only your colleagues and get them to place votes on which supervisors get which titles. A few examples may include the best-dressed boss, funniest boss, or coolest boss!
Source: inside.6q.io