There's no one quite like your sister. She's there for you regardless of the time of day, she gets you like no one else, and she's always up for a fun time. While the epic bond between the two of you should be celebrated each and every day, there's actually a specific date in the calendar designed to show her just how much you care – National Sister's Day.
From sending a beautiful bouquet of blooms to your sibling, to treating her to a shopping trip, a sweet treat or a girly weekend getaway, there are a number of ways you can show your appreciation. Whichever gift you opt for, make it fun, sweet and thoughtful – just like your favourite girl.
1. Celebrate your favourite memories with a photo timeline
Purchase a photo book online or get artsy at home – a photo timeline is a great gift to give your sister. Collect photos from all stages of your lives, right from childhood to the present date, highlighting milestones, important dates and treasured memories together. You can even add funny comments to each of the photos you choose! This is the perfect gift to give to a sister who lives further afield, as whenever she's feeling a little homesick, she can reach for the book and be reminded of all the good times you've had together.
2. Bond over a day of shopping
What girl doesn't love shopping? Head to the local shopping centre and spend a fun-filled day trying on an assortment of clothes, jewels and accessories! Finish the day with a spot of dinner or cocktails! You can then head home and let the fashion show ensue, by trying on all of your purchases together.
3. A girly weekend getaway
Plan a girly trip together or better still, surprise your sister by landing on her doorstep without warning! Spending quality time with your big or little sister is something we should all make time for. It doesn't have to be for long and you don't have to pick the most exotic destination available, provided that you're both in the same city or town is all that matters.
4. A bouquet of beautiful blooms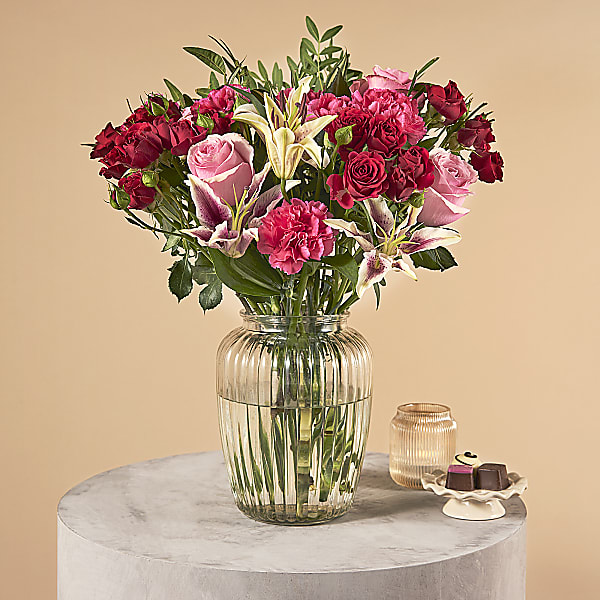 Flowers are a great gift to send your sister on the 4th of August. Regardless of the hue, design or style, there is a beautiful bouquet to suit all tastes. They also promise to add an instant injection of colour to your sister's home or office. Why not opt for letterbox flowers from Serenata Flowers – there is no need for your sister to be at home when they arrive as they simply slide through the letterbox. There are a number of options to choose from and all come with care instructions, meaning your sibling will be able to enjoy them for the longest possible time!
5. Cook dinner for her
If you're on a budget, why not treat your sister to a home-cooked meal? You can even get creative together and make something fun like pizza – just be sure to have all of her favourite toppings in stock! Pop on a movie and open a bottle of wine and chat until you can say no more!
***
Choose our Flower Subscription to regularly make your dearest one happy!