If you know someone who has lost a loved one recently, sending flowers for next day delivery with a condolence card message is a thoughtful gesture. Expressing grief and showing your support is important for dealing with loss.
Here are a few examples of short condolence messages you can include on your card. If you have more space to write, it is always nice to add a bit more personal note, to offer your help and say how much that person meant to you.
When writing your condolence message, you should be respectful, mention the persons first name and respect the religious beliefs of the deceased (make no reference to your own religious beliefs – for example using a quote from Bible – if the deceased didn't share them).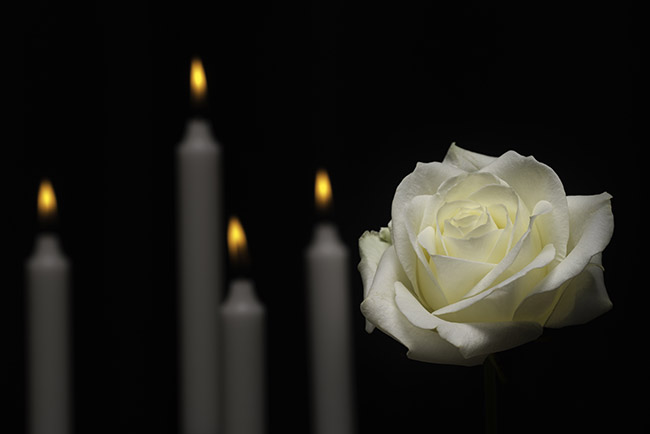 Short Condolence Messages
Thinking of you, at this time of loss
May your heart and soul find peace and comfort.
A person that departs from this earth never truly leaves, for they are still alive in our hearts and minds, through us, they live on.
May you be comforted by the outpouring of love surrounding you.
Please remember that you are not alone… We are always here for you.
Please accept these flowers as a token of my deepest condolences.
May your heart and soul find peace and comfort.
I am thinking about you and sending love.
My heart felt condolences to you and your family.
Gone from our site, but never from our hearts.
He who has gone, so we but cherish his memory, abides with us, more potent, may, more present than the living man.
No words can describe how sorry I am for your loss.
May you find peace and love in the memories you cherish.
Words fall short of expressing my sorrow for your loss.
May these flowers express what our words cannot.
Just as you have been for us, we are always here for you.
I want you to know that I am here for you during this difficult time.
We are sorry for your loss. (NAME), was such a great person, (HE/SHE) will live on in our memories forever.
When someone you love becomes a memory, the memory becomes a treasure.
Hoping that it helps to know we care.
With loving thoughts and prayers.
Sources: obituarieshelp.org, condolencemessages.net, brandongaille.com