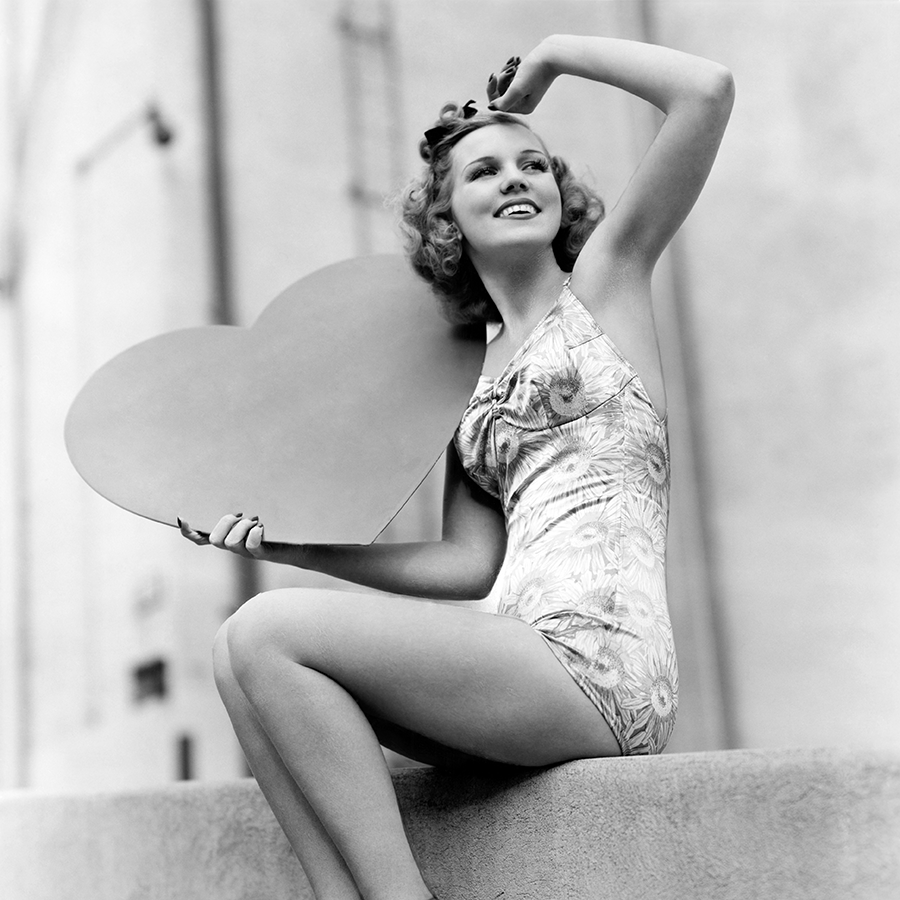 If you prefer something a bit more specific to use on your greeting card, check our Funny Valentines Day Messages, Valentines Day Quotes, Valentines Day Love Poems or Valentines Day Messages for him or for her.
Order your Valentine's Day Flowers at SerenataFlowers.com. 
Romantic Valentines Day Messages
A day without you in my life should never come and even if it does, let that be the last day of my life.

A day without you is a day without sun, a night without you is a night without moon; a life without you is a life without life.

As busy as we get, we need to be reminded that we are still sweethearts. Valentine's Day is a good day for me to stop and realize how wonderful you make me feel. Happy Valentine's Day.

Cupid shoots well for me! He hit you and me with perfect aim.

Curved high on a mountain, covered deep in dew, I saw these words… I LOVE YOU!

Even though Valentine's day costs a lot more with a girlfriend, you are the one girl in this world who is totally worth it.

I love you not because of who you are, but because of who I am when I am with you

You are my rock

You stole my heart, but I love you anyway

Here's my heart, opening for you, take it darling it belongs to you

Don't say you love me unless you really mean it, cause I might do something crazy like believe it

I love you as big as the sky, as tall as the mountains and as deep as the ocean

My world is a better place because of you

I didn't know love before I met you

You are to me as a flower to bee

You are my everything

You are my truest love

You are my dream come true

I love you to the moon and back

Without you, I would be…(add your own emotions)

These are my favorite things about you…(add your thoughts)

Every moment I am not without you, my tears fill the ocean blue…By mine, my love, forever.

Every time I see you, I feel a little flame in my heart, that lights up, because… I LOVE YOU!
Falling in love is like looking at the stars. If you pick one out of the billions and stare at it long enough all the others will melt away.
For today or tomorrow, be mine, forever and ever and ever.
God has created you only for me, because he knows no one can love you more than me!
Happy Valentine's Day to the sweetest valentine I could want. You are my sweetheart, and I am glad you're mine.
I am lucky to have a girlfriend who is beautiful, fun, smart, and crazy enough to go out with me.
I am wondering how I got so lucky to have you as a girlfriend.
I cherish every minute that I spend with you! I am so blessed that I can, for a love so special.
I cherish the time that we spend together and know that you are a great Valentine.
I consider myself to be the luckiest woman on this Earth and it's only because I have found the most precious jewel of this world. It's you, my love. You are the only thing that looks good on me.
I couldn't think of anything better to write in your card than the truth. I love you!
I do not think often, I do not think much, but when I do, I think of you only.
I don't just love you. I love that I get to have you as my Valentine. Happy Valentine's Day!
I am not going to give you a flashy greeting card, am not going to give you tons of sweets, am not going to give aromatic flowers and am not going to send you geeky graphics but a cute little message to wish you Happy Valentine's Day
Each and every day in a year is Valentine's Day for us, happy to be your valentine! Happy Valentines Day!
The day becomes a happy valentine day only because of you my dear; yes you are my sweet VALENTINE!
You are the reason for my smile, you bring me light into my life, and you bring me happiness. My day is filled with your care and affection. Happy Valentine's Day!
I was like an incomplete portrait before I met you; you made me a perfect portrait now, all the credit belongs to you my dear! Be my side forever! Happy Valentine's Day!
We come across different people in our life for some reason or other, people we meet as a competitor, people who challenge us, people who inspire us, people who support us, but there will be only one person to love us to our life and that is you my darling! I love you so much! Have a happy valentine's day!
The home – the place where you end up your day, the family – where you find your people to love, ME – it's only me who accepts and cares for you in any circumstance. My love towards you is unconditional. Be my Valentine!
On this special day of Valentine's Day I wish you long lasting joy, endless love, blessings to share, power to achieve your dreams and wonderful moments to remember all through your life! Happy Valentine's Day!
Your smile means a lot to me my dear. It's the language you use to understand me. Your smile costs nothing but it creates much in me. Your smile makes my day! Happy Valentine's Day!
Love is a feel, you can feel it. Love is a puzzle, try to solve it. Love believes; believe me I won't let you down at any part of time because I love you so much my sweet heart! Happy Valentine's Day!
You are the person who came into my heart like a flash, stayed there and never left me. I love you so much! I love the way you are. Happy Valentine's Day!
Where ever we are and what ever situation we are into, you are my first thought and you are going to be my last thought too! Be my valentine! Happy Valentine's Day!
If you are going to love me then I will be in your heart, if you are going to hate me then I am going to be in your mind, so choice is yours! Accept me and be my valentine!
It's a great feel to realize that you are mine and I am yours. Every day morning I wake with this feel which makes me energetic and successful all the day! Love you so much! Happy Valentine's Day!

I like all the ways that we hang out together, even when were mad. And I like the things that are not appropriate for a greeting card.

I love loving you. Happy Valentine's day!

I love my life because it gave me you. I love you because you are my life.

I love you today, I love you tomorrow, and I love you forever…till I die…

I loved you then and I love you now. But I am least bothered as I can't imagine doing anything else.

I loved you when the sun set yesterday, I love you when the moon comes tonight and I will love when the sun rises tomorrow.

I may not say always how special you are for me, I may not reach to you because I am busy, but you are someone I really love and care for.

I need you like a butterfly needs its wings, an ice bear needs cold weather and a soul needs a body.

I pray to God for a thousand lives, and I wish I get you in each of them.

I thank god because he made me meet you in the journey of life.

I thank my life; because it gave me you…I love my life because you are a part of it.

I want to let you know that I want you to be my Valentine. Again!

I was reborn when you first kissed me. Part of me died when you left me. But now I still live, waiting for the day you return to me.

I will hold on you forever because I have never known someone more special than you.

I will wait for you till dawn even if it is the darkest night.

The reassuring smile on your lips, touch of your hands, and the little ways in which you make me happy is what keeps me alive everyday.

The way you look at me when I sit in front of the mirror… your smile when I catch you unaware noticing me… these small things show how much you love me more than any words can express.

The way you wake me up and hold me in your arms every morning makes for a great start of my day, and I know you will always make me feel this special no matter how much we grow old.

There's nothing I'd rather do this Valentine's Day than be with you. There's nothing I'd rather be than your boyfriend.

Think of my love like a diamond ring, – precious, rare and gorgeous, that glorifies your life forever.

Thousands may come in your life and thousands may go, but there will be one person on earth who can give away life for you-and that's me!

Times have changed but your love has remained the same since the time we have been dating. I love you so much.

True love is difficult to find, great to have, easy to lose, but hard to forget, I love you forever.

Valentine's Day makes me stop to realize how awesome it is to be going out with you.

Valentine's Day is much more fun when I get to spend it with you.

We picture love as heart-shaped because we do not know the shape of the soul.
Source:  talidari.net,  wishesquotes.com and messages.365greetings.com