The family is one of the most precious things in life.
If you want to celebrate the closest to your heart, why not arrange flower delivery to remind them how much they mean to you?
While you're at it, check out these inspirational quotes about the family which you can use in your greeting card!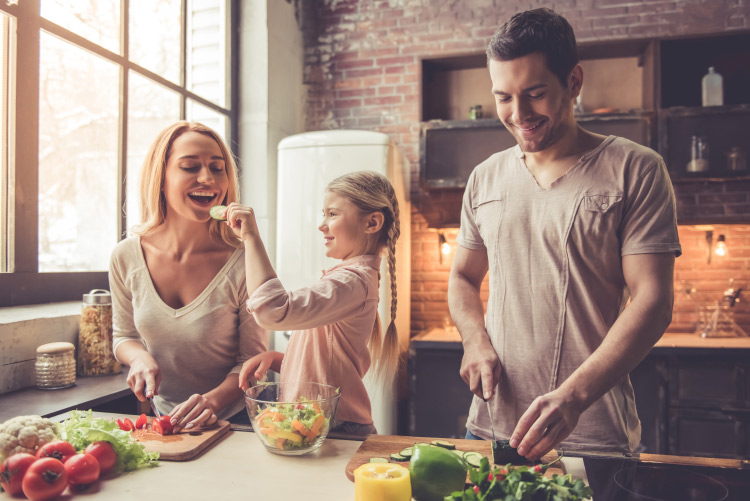 50+ Quotes about Family
Family is not an important thing. It's everything. Michael J. Fox
Love your family. Spend time, be kind & serve one another. Make no room for regrets. Tomorrow is not promised & today is short. Unknown
Spare the rod and spoil the child – that is true. But, beside the rod, keep an apple to give him when he has done well.
The only rock I know that stays steady, the only institution I know that works, is the family.
Each day of our lives we make deposits in the memory banks of our children. Charles R. Swindoll
Families are the compass that guides us. They are the inspiration to reach great heights, and our comfort when we occasionally falter. Brad Henry
The bond that links your true family is not one of blood, but of respect and joy in each other's life. Richard Bach
This was the trouble with families. Like invidious doctors, they knew just where it hurt.
Home is where you are loved the most and act the worst. Marjorie Pay Hinckley
No man has ever lived that had enough of children's gratitude or woman's love. 
Listen earnestly to anything your children want to tell you, no matter what. If you don't listen eagerly to the little stuff when they are little, they won't tell you the big stuff when they are big, because to them all of it has always been big stuff." Catherine M. Wallace
Being a family means you are a part of something very wonderful. It means you will love and be loved for the rest of your life. Lisa Weedn
Family is the most important thing in the world. Princess Diana
Parents were the only ones obligated to love you; from the rest of the world you had to earn it. Ann Brashares
Strangers are just family you have yet to come to know.
When you love what you have, you have everything you need. Unknown
If it is important to you, you will find a way. If not, you'll find an excuse." Unknown
Some of the most important conversations I've ever had occurred at my family's dinner table. Bob Ehrlich
Is this what family is like: the feeling that everyone's connected, that with one piece missing, the whole thing's broken?
A family is a place where minds come in contact with one another. Buddha
Family quarrels are bitter things. They don't go according to any rules. They're not like aches or wounds, they're more like splits in the skin that won't heal because there's not enough material. 
A mother's love for her child is like nothing else in the world. It knows no aw, no pity, it dares all things and crushes down remorselessly all that stands in its path. 
Everyone needs a house to live in, but a supportive family is what builds a home.  Anthony Liccione
While we try to teach our children all about life, our children teach us what life is all about. Angela Schwindt
Strangers are just family you have yet to come to know.
Children are a poor man's riches. English Proverb
What greater thing is there for human souls than to feel that they are joined for life – to be with each other in silent unspeakable memories. George Eliot
Family: like branches on a tree, we all grow in different directions yet our roots remain as one. Unknown
Families are like fudge – mostly sweet with a few nuts. Uknown
When in doubt, choose the kids. There will be plenty of time later to choose work. Anna Quindlen
You are born into your family and your family is born into you. No returns. No exchanges.
It is not flesh and blood but the heart which makes us fathers and sons. Johann Schiller
When she can't bring me to heal with scolding, she bends me to shape with guilt.
If you want your children to turn out well, spend twice as much time with them and half as much money. Abigail Van Buren
Sticking with your family is what makes it a family.
One father is more than a hundred schoolmasters. George Herbert
A man should never neglect his family for business.
Be it ever so humble there's no place like home. unknown
Children will not remember you for the material things you provided, but for the feeling that you cherished them. Richard L. Evans
There is no such thing as fun for the whole family. 
Having children makes you no more a parent than having a piano makes you a pianist.  Michael Levinve
Families are messy. Immortal families are eternally messy. Sometimes the best we can do is to remind each other that we're related for better or for worse…and try to keep the maiming and killing to a minimum. Rick Riordan
The most important thing a father can do for his children is to love their mother. Henry Ward Beecher
What children say, they have heard at home. Wolof
Happiness is having a large, loving, caring, close-knit family in another city. 
I sustain myself with the love of family.  Maya Angelou
That's what people do who love you. They put their arms around you and love you when you're not so lovable.
Siblings: children of the same parents, each of whom is perfectly normal until they get together. 
Govern a family as you would cook a small fish – very gently.
Having somewhere to go is home. Having someone to love is family. Having both is a blessing. Unknown
A happy family is but an earlier heaven. 
All happy families are alike; each unhappy family is unhappy in its own way.  Leo Tolstoy
Sources: thefreshquotes.com, keepinspiring.me, mormon.org and wiseoldsayings.com