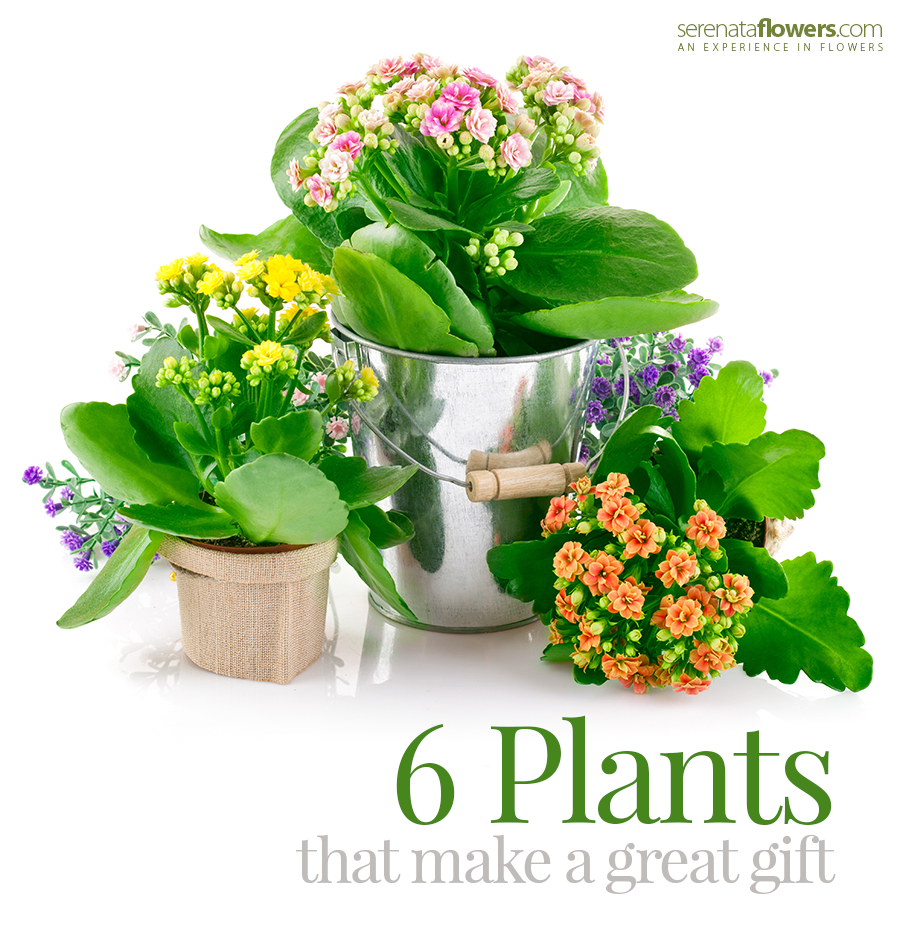 Have you been struggling to find your friend that perfect gift? Jewellery too personal? Clothing too difficult to gauge? Flowers too short-lived?
Well, what about a potted plant?
It might not be an obvious gift idea but plants are actually the perfect present for a number of occasions. Not only do they show thought and attention but they can brighten up homes and workspaces and give the recipient something to tend and look after – ensuring long lasting growth for a gift that literally keeps on giving.
If this sounds like the perfect solution to your gift dilemma then here are the top six plants which can be given to friends and family on any occasion.
1. Amaryllis
Amaryllis is a clear favourite when it comes to plant gifts. Known to flourish indoors during winter (which makes it perfect here in England!) this flower actually grows in the cold!
It is often sold as a bulb in a decorative container which means the recipient has the fun of watching it grow and blossom from the very beginning. It also means you can order it online without fear of it being damaged by the time it arrives!
Amaryllis is also really simple to grow and only requires a little watering from time to time which means even the most well-accomplished plant killer will have trouble getting rid of this one!
2. Orchids
Can you name one person who doesn't love the delicate flowers of an orchid? These gorgeous flowers are fast becoming one of the most popular indoor plants and that makes them an obvious gift idea.
Their graceful appearance and minimal maintenance make them a hit throughout the UK and they often come packaged in a container or plastic box which makes transportation and delivery easy.
Add this to the fact that they only need watering once a week and can be placed on the windowsill and it's no wonder they're such a winning choice.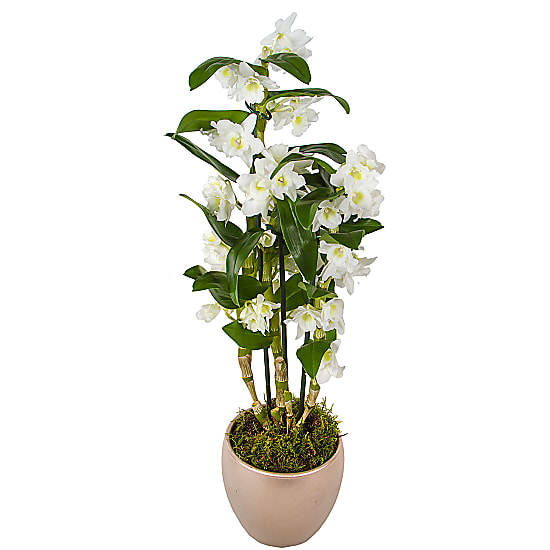 3. Lavender
Fancy being a little unique with your gift this year? Then why not send your friend some lavender. Known for its relaxing and calming scent, lavender plants are stunning to look at and will invigorate your friend's home with their beautiful fragrance.
You can purchase lavender in a secured pot or basket to make them easy to transport but this plant does require frequent watering to stay healthy.
To make your gift even more heartfelt, why not add some lavender scented toiletries so that your friend can smell this sweet scent at all times.
4. Roses
A bunch of roses may be a traditional floral gift but what about an actual rose plant? For those that think the traditional 12 stem bouquet of England's flower is a little clichéd, this is the perfect antidote.
Whether you choose yellow, pink, red or white, your friend is guaranteed to absolutely love the thought you've put into this present and you can even get interesting pots to hold them in – such as watering cans or wicker baskets.
These plants are often placed into a large box when being delivered to your recipient so once again there is little chance of damage to the plant.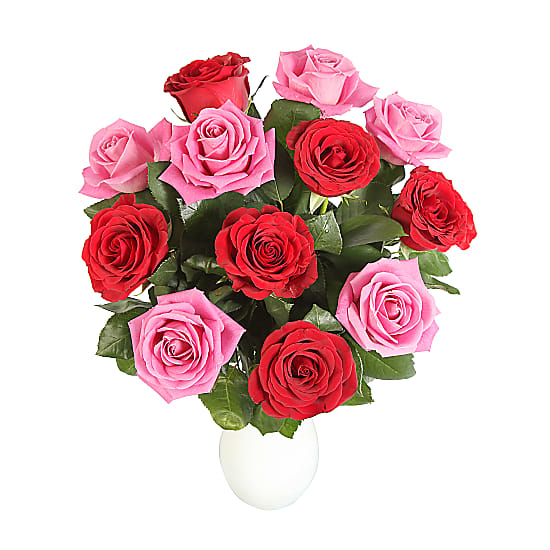 5. Bamboo
Has your friend just moved into a new home? Why not send them a bamboo plant or tree? Known for bringing peace, love and luck to any space they are placed in, they are the ideal moving in present.
You'll also be pleased to know that they are rather sturdy plants meaning they can be easily delivered via courier services.
This plant is also pretty low maintenance – simply place it in a window to ensure it receives ample sunlight and water on a regular basis. Some people even place them in their bathroom so they can benefit from the moisture gained from baths and showers.
6. Herbs
Is your friend a keen cook? Or a flourishing chef? Why not add to their herb collection with your gift rather than just opting for a flowering plant? You might want to check what herbs they already grow themselves (if any) but there are plenty of good options to choose from.
A number of herbs are actually pretty robust too which means you don't have to be too green fingered to keep them alive. They're also unlikely to sustain damage during transmit too which is an added bonus.
As they often have strong scents too you will be giving your friend something beautiful to see and smell in their home. Herbs such as mint, basil and rosemary are popular options but you can always look for alternative options or even expand your purchases to include vegetable plants like peppers.
So … ditch the perfumes, creams and gift vouchers and send your favourite friend a perfect plant as a gift. It's guaranteed to get them smiling from ear to ear.
---
Serenata Flowers offers a five-star flower delivery service in the UK – take a look at our recent special offers and take advantage of our discount codes to get fresh blooms at unbeatable prices. Free delivery in the UK from Monday to Sunday.
---
Local And International Delivery
Flowers By Occasion And Holiday
Specialized Gift Ideas