How to impress a new mum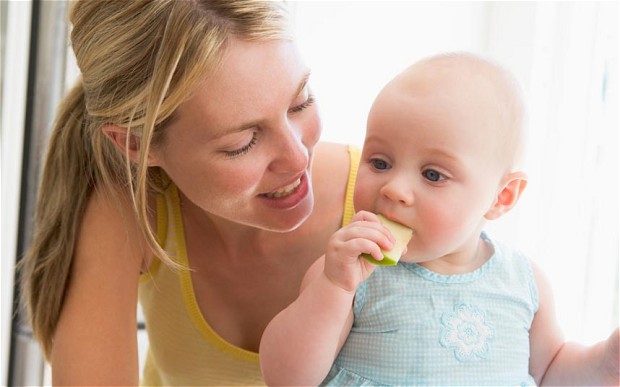 Knowing what to buy a new mother who has just given birth can always be a little tricky.
The poor woman has just had to go through labor and is probably pretty exhausted. She is no doubt up to her eye balls in nappies and baby sick and that means a little gift could go down a treat.
If you're looking for something original and a little different, that will both spoil new mum and prove to be beneficial, here is the ultimate list:

9 Best New Baby Gifts
1. Gift Vouchers
It's true, so many people think gift vouchers are an awful present but actually, once you've just had a baby your entire home will be full of new baby clothes and accessories, leaving little room for you.
A generous gift voucher will mean mum has the opportunity to shop for things for herself.
2. Nappies
You might not think this is a great gift but it's a practical choice that many will thank you for. We all know how many nappies newborn babies get through don't we and helping a new mum stock up will take at least one worry off her mind.
3. Postnatal Massage
Labour and childbirth take its toll on a woman's body. No doubt she is tired and in some pain or discomfort from general aches, not to mention any breastfeeding related stress or physical discomfort. This can all leave mum feeling pretty weighed down, exhausted and stressed – the perfect remedy to which is a postnatal massage!
Book her in at a local spa or give her a voucher to redeem when she really needs it.
4. Flowers
Everyone loves a bouquet of flowers every now and then but especially when they've just had a baby. Grab some new baby flowers from your florist by selecting a premade bouquet or making your own with flowers you know they'll like. You can choose flowers in their favourite colour or in traditional shades of blue or pink depending on whether they've had a little boy or girl. If you want to give more than just flowers then new baby hampers are also available and are packed full of goodies.
5. B&B Getaway
Give the new mum and new dad a treat by booking them a B&B getaway in six months time? This will give them the opportunity to be hands-on for the first six months of their new baby's life but get a nights' break together later on. You could even sort out a babysitter for them or offer your own childminding services – what a good friend you are!
6. Pampering Day
As we know, being a first-time mum is stressful. It means no time for yourself and a whole lot of time for the new baby. So, give your friend a whole pampering day to herself. Book her in to get her nails and hair done, along with a facial for good measure. This will give your friend the opportunity to enjoy some me time and can be taken as regularly as needed once the baby is born.
7. Tasty Treats
While your new mum was pregnant she probably cut out alcohol, junk food , and caffeine from her diet. While any cravings are now likely to be behind her too, there's no reason why she can't enjoy a few tasty treats. Order a hamper designed for new mums or get a few of her favorites and wrap them attractively in a box. If she is breastfeeding then you'll still need to be careful with a few things so always check this first.
8. Professional Photo Shoot
Organize a professional photo shoot of the newborn and its mum to give your lovely lady a truly special gift. New parents will no doubt take lots of their own pictures but nothing beats a professional snap or two. Speak to local photographers about deals and make sure there are plenty of options to order prints or get photos added to a disk so the parents can share them with friends and family.
9. Netflix Subscription
Just because you've become a parent doesn't mean you lose all of your old preferences and hobbies. If your new mum is a film and TV fan then why not get her a Netflix subscription to help her through all those early morning feeds and sleepless nights? This will give her the chance to watch great shows and maintain a sense of her old self and there might even be some kid-friendly programmes which she can watch with her little one when they're older.
Treating a new mum to a great gift is the ideal way to show her you care. So get online and find the perfect item to say: Congratulations!