Regardless of taste, a beautiful bouquet of flowers is a guaranteed party pleaser! In fact, they're the perfect gift for any occasion. With so many styles, shapes, colors , and species of flower to choose from, there truly is something to suit all.
If you're searching for a gift for a particularly special occasion, simply add a little luxe to your bouquet! From ensuring they arrive in a crystal vase, to gifting a loved one a hamper containing both an exquisite floral display and a box of delectable chocolates, there are a number of ways to make your bouquet  that little more luxurious. Here we've listed a few of our favourite ideas…
Romantic displays
Whether you're treating a partner because it's their birthday or presenting a bouquet of flowers to a loved one on your wedding anniversary, an arrangement brimming with blooms and embellishments is an ideal gift option! The best part? You don't need to break the bank to create something superior. Roses are the ideal choice for a romantic occasion because they are associated with love and passion. They're also the perfect example of how a bouquet can be used to convey a particular feeling. If an entire bouquet of roses is a little out of your price range, simply opt for a mix of roses and another floral species. Alternatively, bulk out your arrangement with foliage. Ivy tends to work best with roses.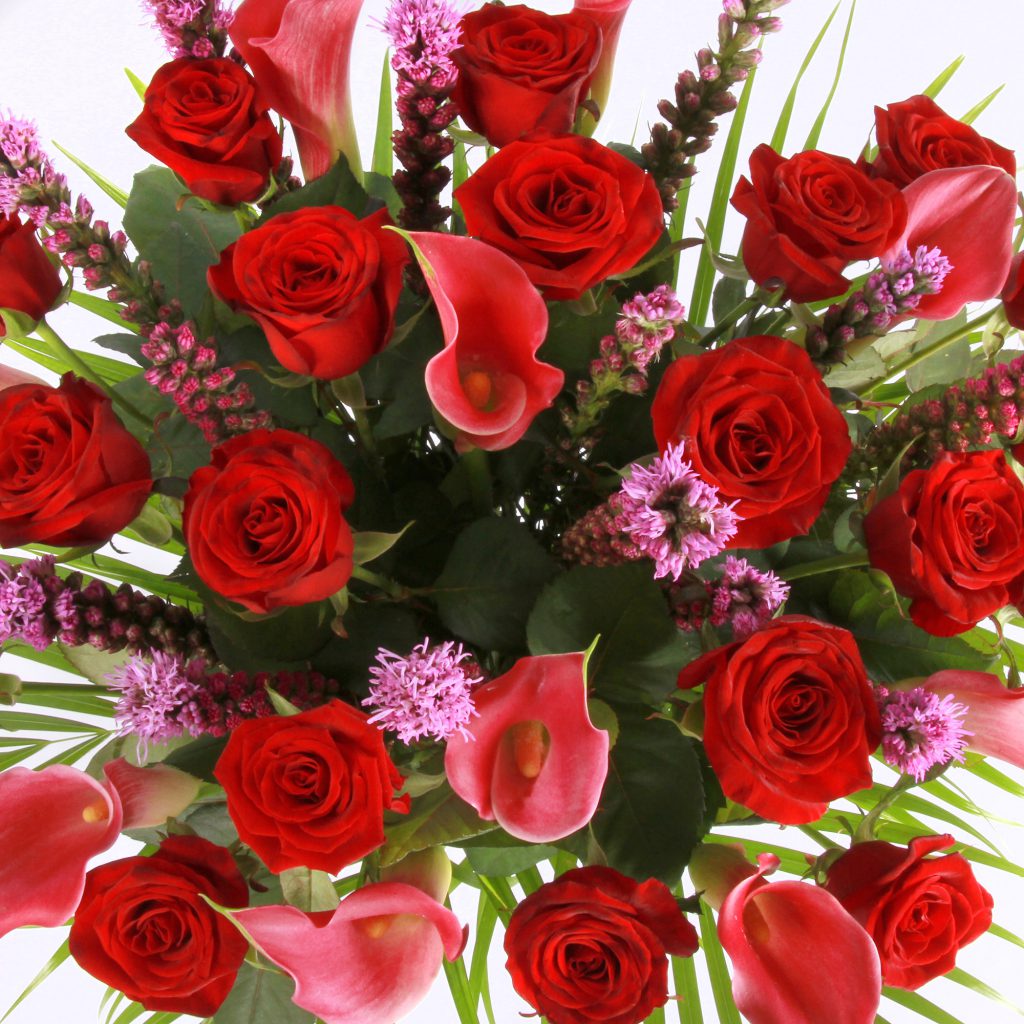 Buy a plant
Flowers, although exquisite in style and design, are often short-lived. If you wish to get more for your money, opt for a plant instead! When taken care of, the likes of orchids and tropical hibiscus flowers can last for many years, allowing the recipient to enjoy them time and time again.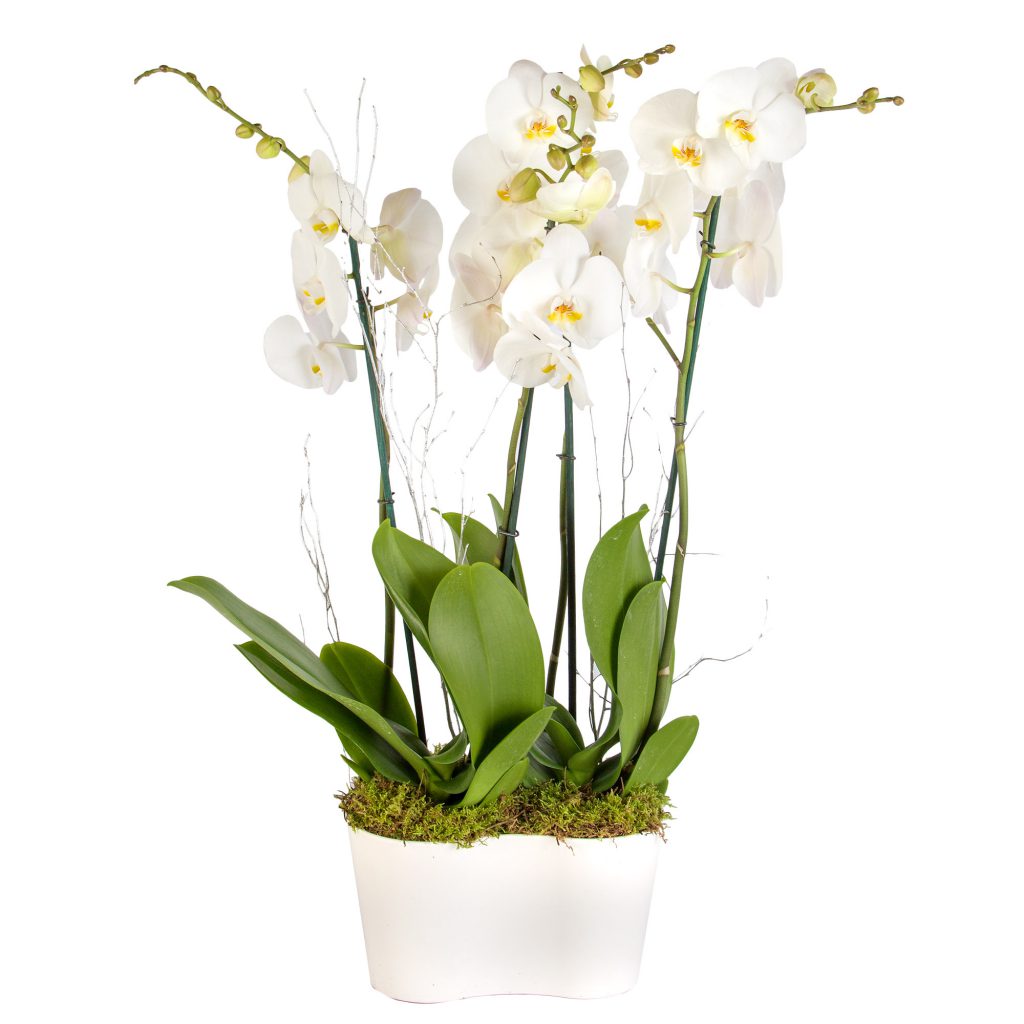 Add embellishment
A little glitter, a ribbon or a handwritten note is sometimes all it takes to make a bouquet of flowers all the more special. Even a natural bouquet with minimal colors can be jazzed up with a bright ribbon. If you want to go to the extreme, a crystal-embellished bouquet is a must! Floral displays accented with gems make great centerpieces at events and are an ideal option for a wedding bouquet.
Which flowers are considered a luxury?
Despite flowers being one of the most natural, beautiful species the world has to offer us, they can also be extremely expensive. The likes of Lisianthus, a purple-tinged species that bloom just once a year, can set you back an astounding £20 for just a small bunch of the blooms.
Other luxurious species include the Lily of the Valley, which lasts only two weeks once cut, yet is still highly sought after due to its magnificence. Gloriosa, a tropical, red-infused display, native to South Africa, boasts leaves measuring an impressive three meters in length and is again, a prevalent favorite in the world of flowers. The Saffron Crocus is perhaps one of the most stunning of all floral species, with its rich purple and yellow hues. It's also famous for its spice, which is often used in Indian cooking.
One of the most expensive species, however, is the Gold of Kinabalu Orchid, which will set you back almost £3,000. It's popular because of its rarity and beauty and boasts an abundance of lush green petals, embellished with tiny red spots. The only place to view this plant is in Malaysia's Kinabalu National Park.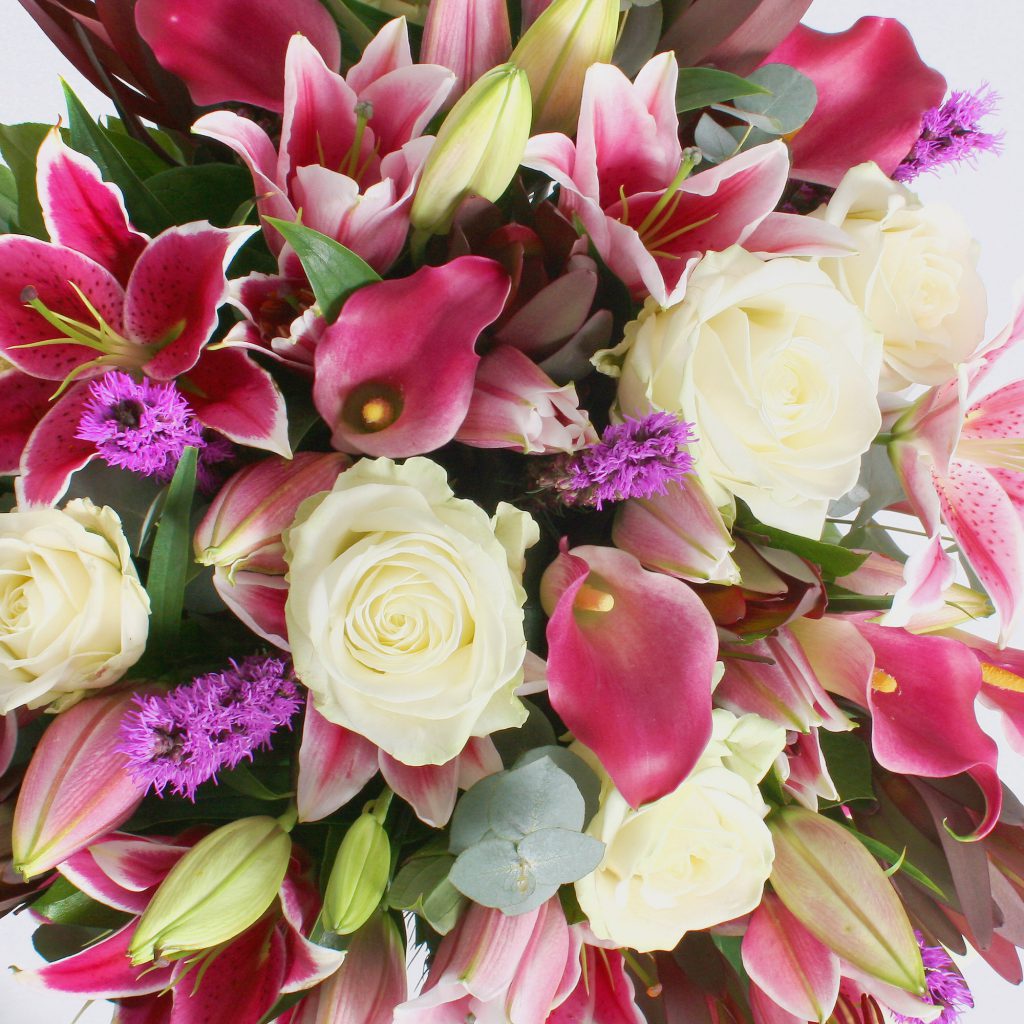 How to make a simple bouquet look more luxurious on a budget
If you've decided to gift a friend, loved one or colleague with a bouquet of flowers, yet don't have the budget to purchase a variety of rare and luxurious plant species, simply follow a few tips! Instead of opting for an arrangement of different blooms, choose one variety of flowers in a hot hue.
A bold display, brandishing just the one specie of bloom is guaranteed to pack a punch – regardless of price! Alternatively, add a vase – a low-cost bunch of flowers displayed in a pretty vase is always a win-win, and an attractive vessel will certainly add oomph to an otherwise mediocre bouquet. If using a clear vase, line the inside with leaves to create a sophisticated base that hides the stems. If you wish to create a more volumized display, choose a taller vase and pull the flowers out in a wide fashion to pack a punch. Sunflowers are an ideal option when using this technique.
Get creative
If you're looking for a more unique gift, choose a floating floral display. You can even make this yourself! Simply select a bouquet of attractive looking flowers, disregard the stems and set them upon a bowl of water decorated with colored pebbles and glass for extra effect. Choosing a larger bouquet will allow you to create several floating centerpieces, which can be used to add a hit of colour to every room in the household.
Put two blooms together
Although one floral species tends to create more of an impact, two blooms boasting complementary colours is equally desirable. If you're looking to add a splash of vibrant colour to the office or home, this is an affordable arrangement to choose. Red and orange roses are one such pairing that works extremely well together. Adding a splash of colour to a white office space can change the ambience of the entire room.
Create a flower headband
Today's floral displays aren't solely limited to table tops and mantelpieces and can also be fashioned in over-the-top, luxurious headbands and wrist candy. If you want to gift someone with an individual floral arrangement that they can wear to a festival or party, this is it! Just be sure to choose colours that complement their dress sense and style.
There are any number of options when it comes to creating luxurious flower displays, especially if money is no option. However, you can still form a beautiful centerpiece for less provided you give it enough thought and attention. If you have any other tips when it comes to luxury flower arrangements we'd love to hear from you.
Read More about Flowers:
---
Local And International Delivery
Flowers By Occasion And Holiday
Specialized Gift Ideas