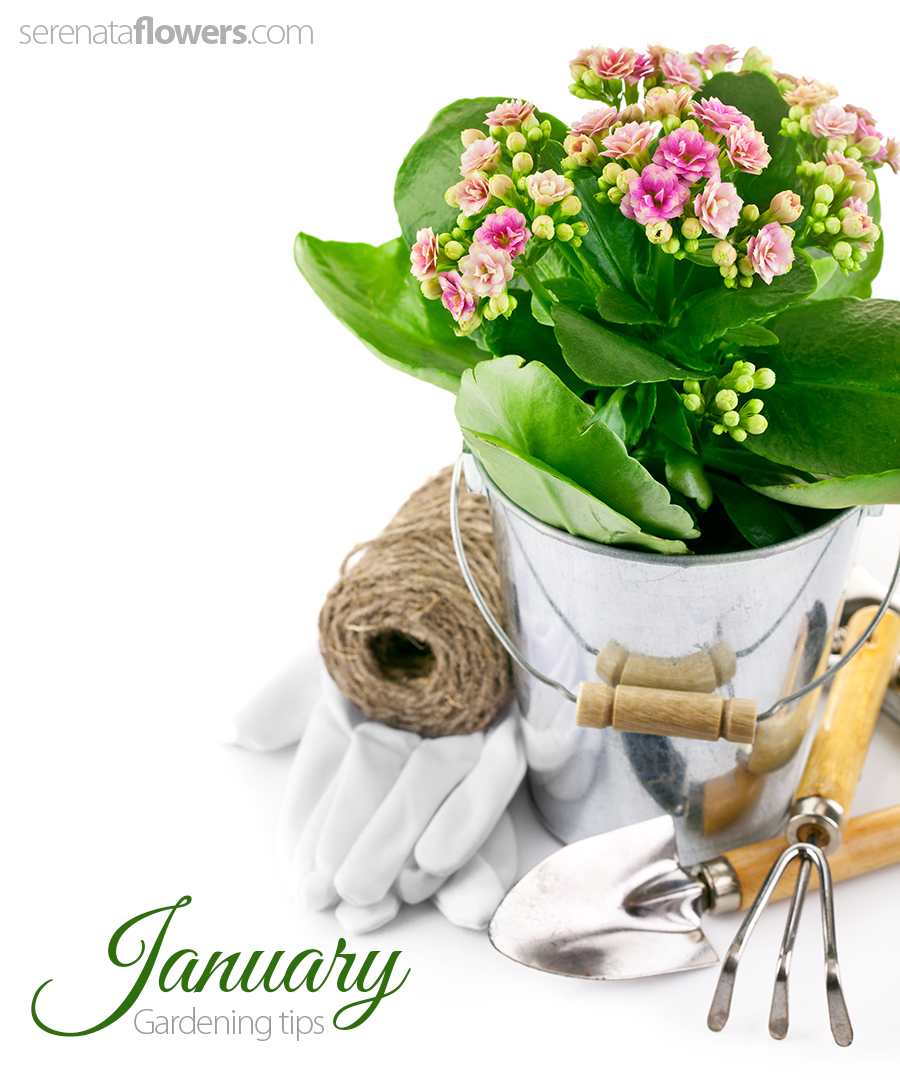 Whilst many of us are still recovering from the festive season of December – there will be some enthusiastic gardeners out there keen to get back to their gardens.
With new seed leaflets coming through the post and the sun beginning to shine on an odd day – now is the time to get your green fingers out and put them to use.
Here are some tips for getting back in the garden in January.
1. Order your seeds
First things first – order your seeds for the upcoming year. Most gardeners love this activity – but be sure to pick wisely. It is important to plan your garden in advance so, take your time over choosing what seeds to purchase. You should order as soon as you can in order to get the best delivery times (unless you are braving the January sales in the shops).
Once you have planned what you will be doing with your garden for the next year- you now need to tidy up from last year's planting.
2. The January clean-up
Ensure you dig over the vegetable and flower beds to improve the soil.
Prune any apple and pear trees if you have them.
Ensure the grass isn't too long – if it is you will need to cut it.
Plant new trees and shrubs if you so desire.
It is important to remember that during January the weather is still frightfully cold with shorter days and longer nights. Therefore, it is best to plan your garden for the year ahead and begin purchasing the plants and vegetable seeds that you wish to grow.
You should also purchase any new pots you will want to use or simply wash the ones used from the previous years. It is advised that you use this month to remain on top of any vines or bushes you have and keep them maintained and cut short.
It is also worth noting that if there is any snow during this time, you should always ensure you shake it off any bushes or vines. Whilst the soft snow poses no real threat to them – if it turns to ice you may have a problem.
So, during the month of January, do some house gardening – keep on top of your plants inside. But remember – don't let the grass grow too long or the bushes too high.
---
Local And International Delivery
Flowers By Occasion And Holiday
Specialized Gift Ideas