Whether you're looking for the perfect birthday, anniversary, get well soon or congratulatory gift, flowers can say it all! However, when sending to friends and family who live further afield, sometimes it's difficult to deliver a bouquet of blooms by hand. This is when online florists, such as Serenata Flowers, can come to the rescue. With a range of bouquets to choose from, there is a style and arrangement to suit all. And now, with the introduction of letterbox flowers, you can send blooms to the lucky recipient at any time of the day.
The benefits of sending letterbox flowers
With letterbox flowers, there is no more waiting for a courier to arrive. With Serenata's collection of bright and bold displays, blooms will be ready and waiting for the recipient as soon as they walk through the door. Safely packed in a box that fits through a letterbox, these flowers are both a joy to receive and send. They're also an extremely hassle-free gift idea.
Which letterbox flowers to choose
From traditional designs to tropical displays, when choosing letterbox flowers, it's important to think about the recipient before ordering. Do they prefer blooms that are a little more out there in style, or are they a fan of flowers that are extremely classic in design? If you know their favorite flower, pick a bunch that brandishes exactly this. Alternatively, choose a hue you know they'll adore. Asides from fitting through the letterbox, these flowers are also very cost-effective, which makes them an ideal option for those who wish to stick to a budget. In addition to this, delivery is entirely free!
The gift that keeps on giving
The flowers arrive in bud form and open once placed in a vase with water. Printed on the inside of the box lid, you'll find simple care instructions, including how to arrange the flowers and how much plant food to place in the vase. When cared for correctly, these blooms will pack a punch for a lengthy period of time, brightening up any room in the household. Flowers are also proven to enhance moods, have an energetic appeal and offer a sweet fragrance.
A great gift to send the busy individual
If you're looking for a present to gift a special someone who works long or random hours, letterbox flowers are a great idea, as you need not worry about the recipient having to sign for the delivery. It will also be a great surprise for them to walk through the door to, especially after a particularly long or hard day at the office.
Styles available
Serenata Flowers currently has eight variants of letterbox flowers to choose from, including a number of classic designs, comprising minimalist hues and sophisticated blooms, to an array of bold and bright options, boasting vivid color palettes and exotic flowers. If you know the recipient well, it's likely you'll know what flowers they adore. If sending to someone you know less well, opt for a generic design or more muted hues.
We've listed some of the letterbox options below to offer inspiration, so you can see exactly what is on offer:
Blush Delight Bouquet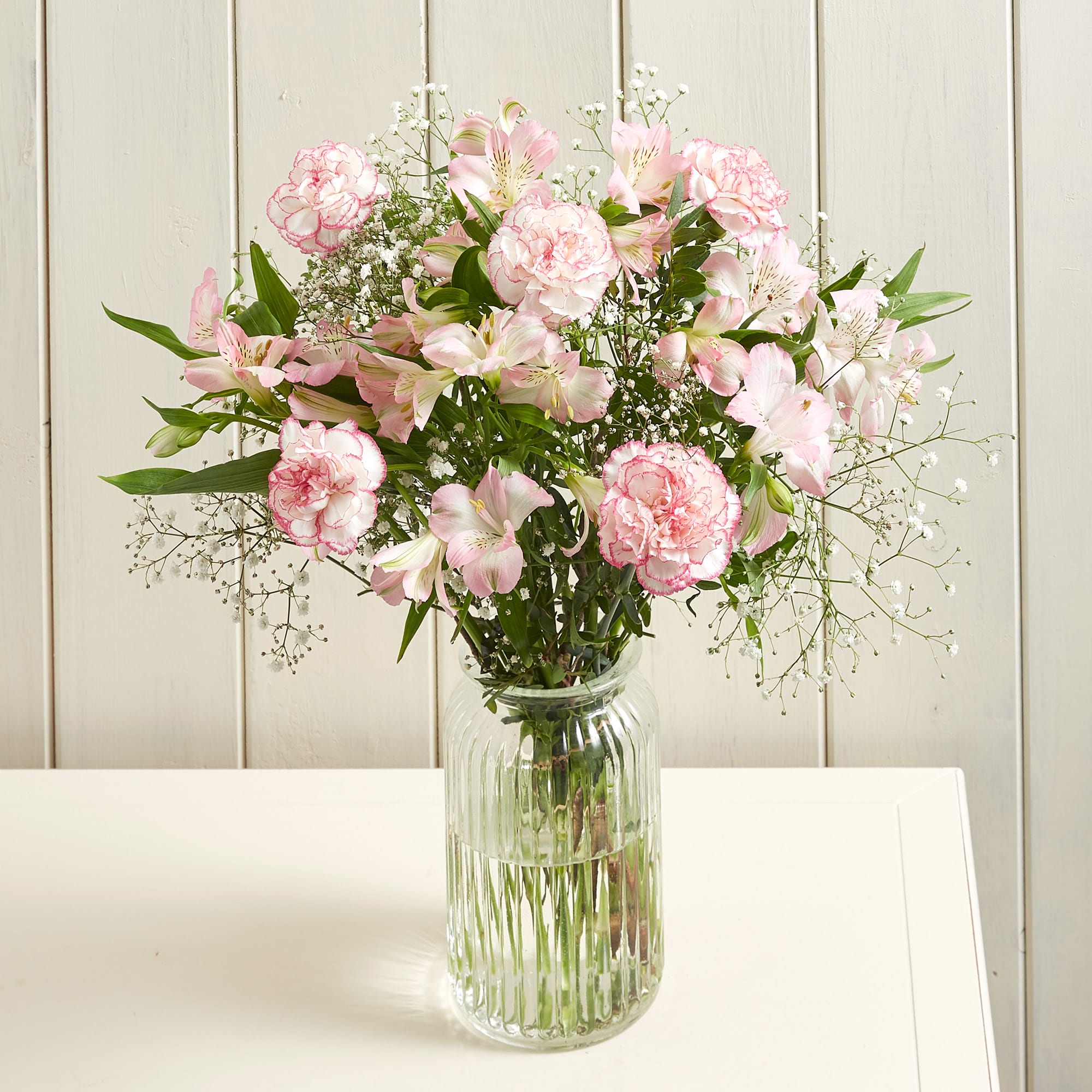 Choose precious pink blooms in the shape of lilies, carnations, and alstroemerias.
Cranberry Sorbet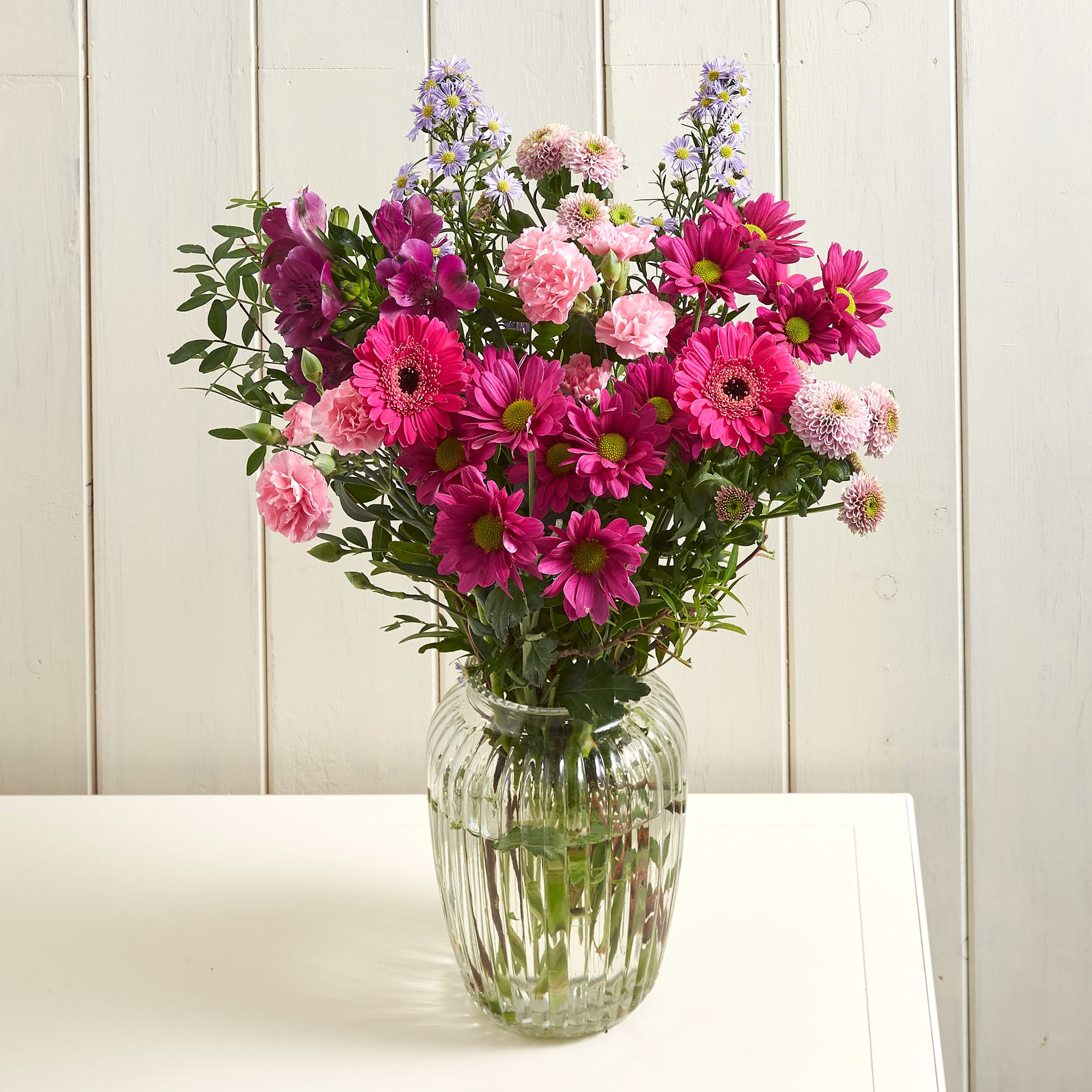 Precious peach lush blooms such as gerberas, asters and alstroemeria and eucalyptus are a great gift to give – regardless of the occasion.
Radiant Delight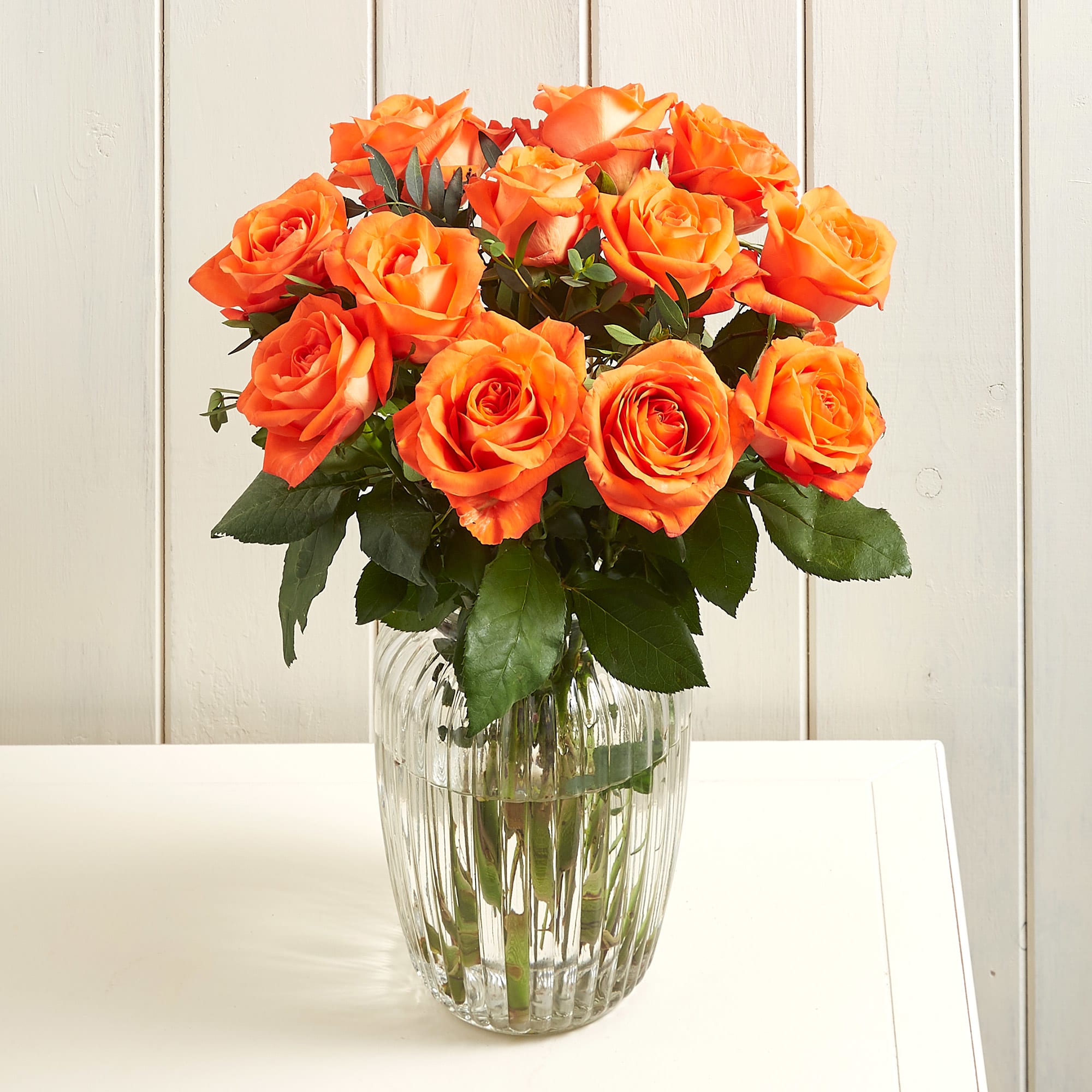 Orange roses in warm shades of the sunset – a festive bouquet.
Darling Delight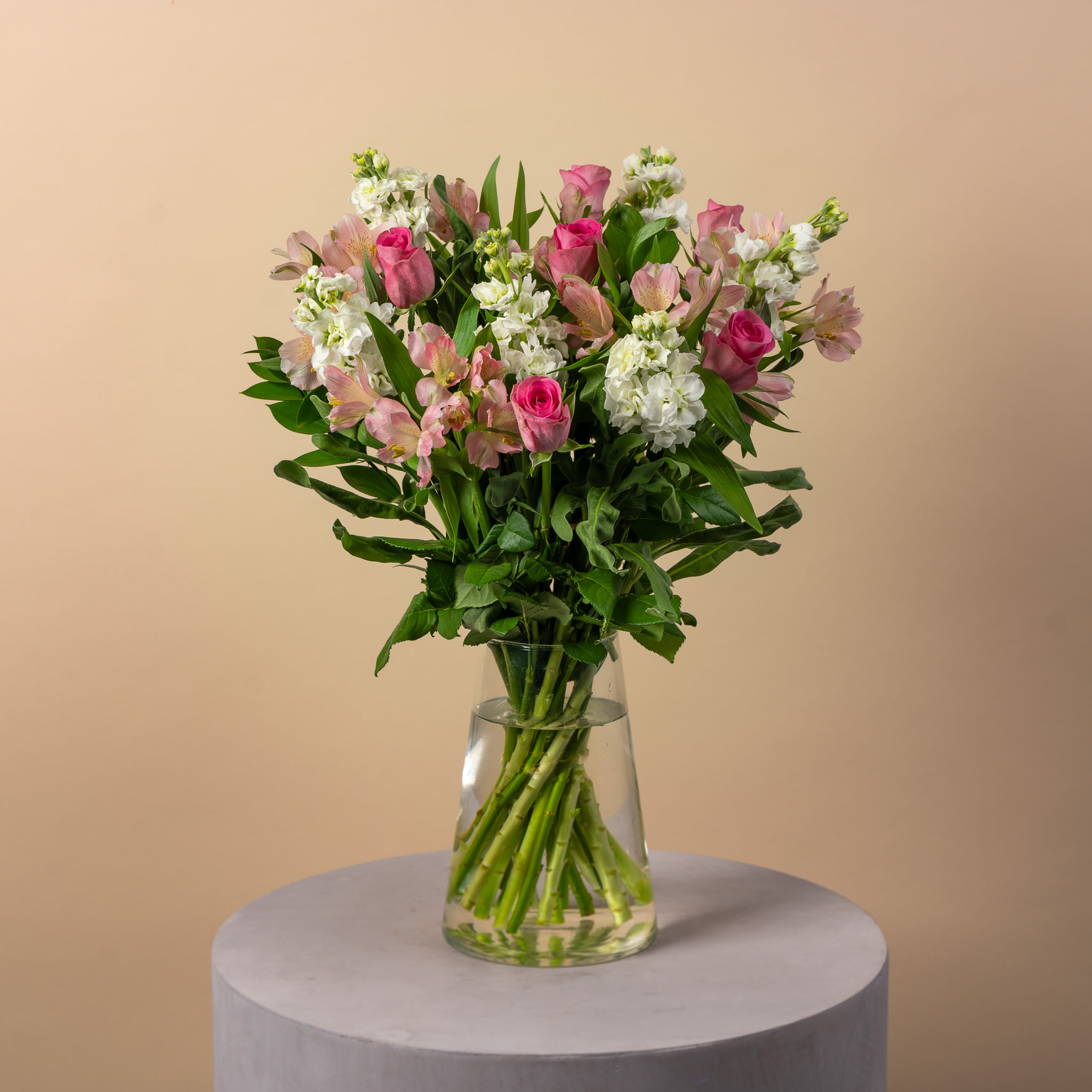 Make their day by sending a box of gorgeous pink flowers right through the letterbox! This vibrant mix of roses and alstroemeria will bring sunshine to anyone's day.
Floral Ratatouille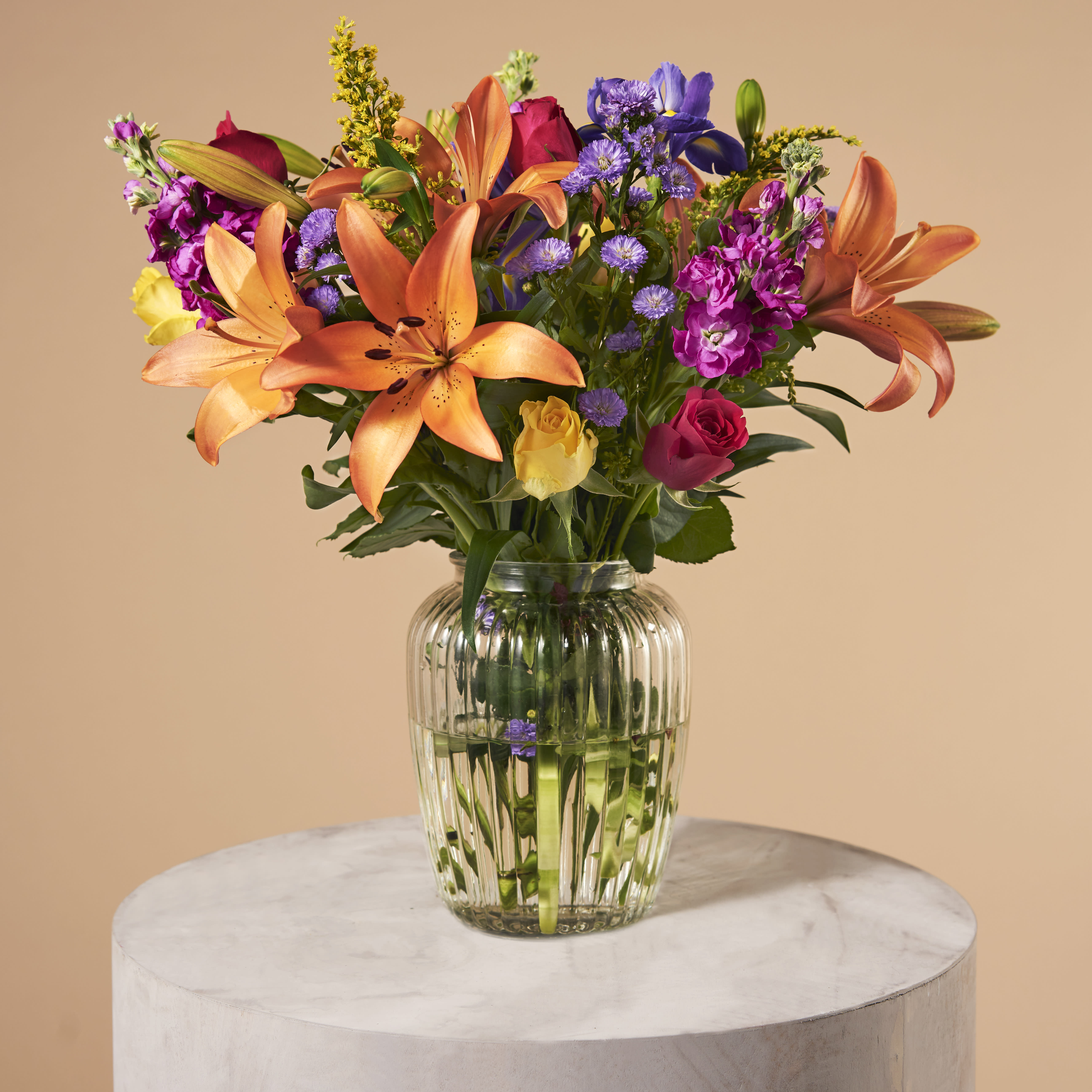 Elegant bright blooms make a great gift, especially when delivered straight through the letterbox! Charm a special somebody with a fabulous bouquet of Lilies, Stocks, Asters, Solidago and Roses.
Scented Moonlight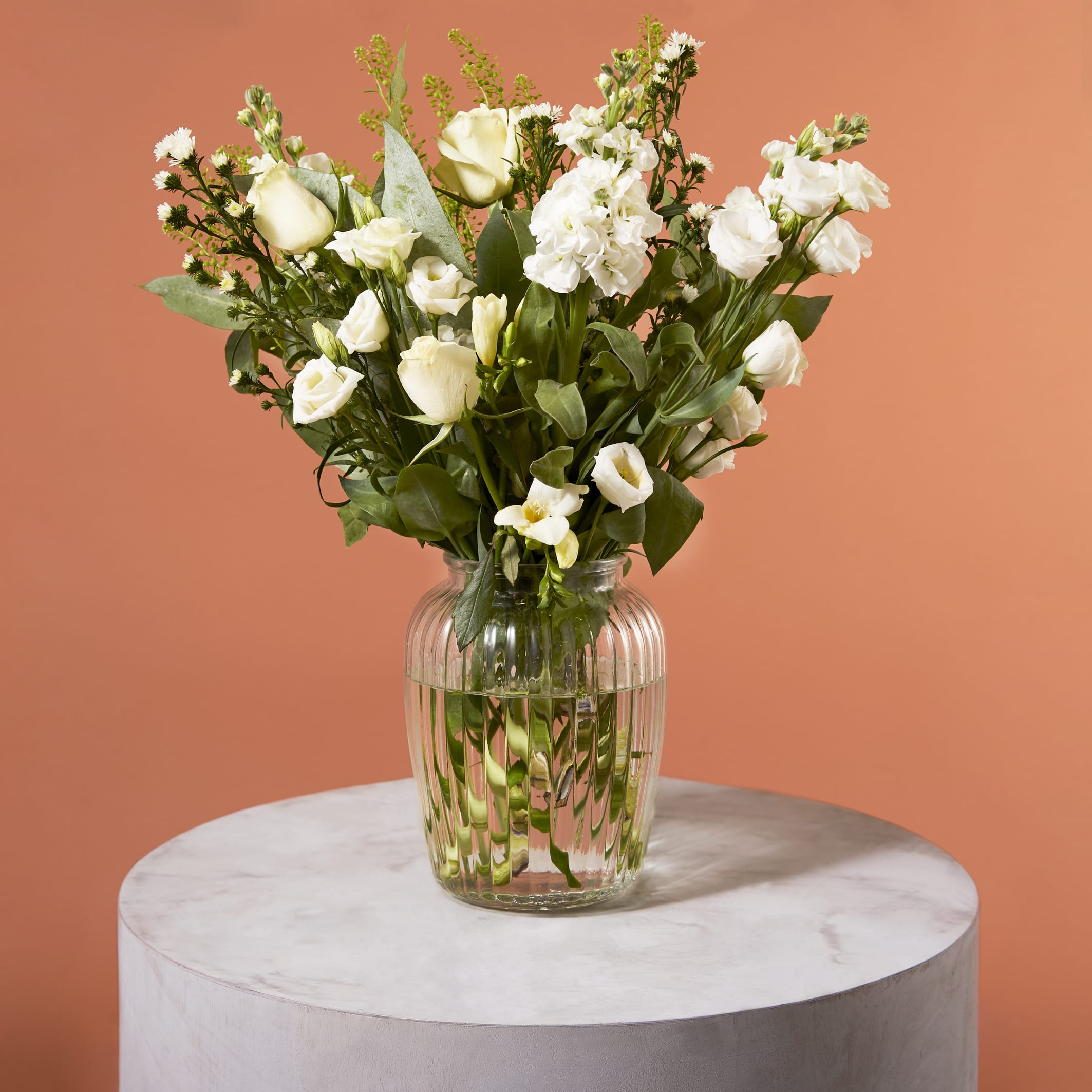 Send ultimate joy straight through the letterbox with a gorgeous array of white blooms in the shape of Freesia, Lisianthus, Asters, and Stocks.
Scarlet Whispers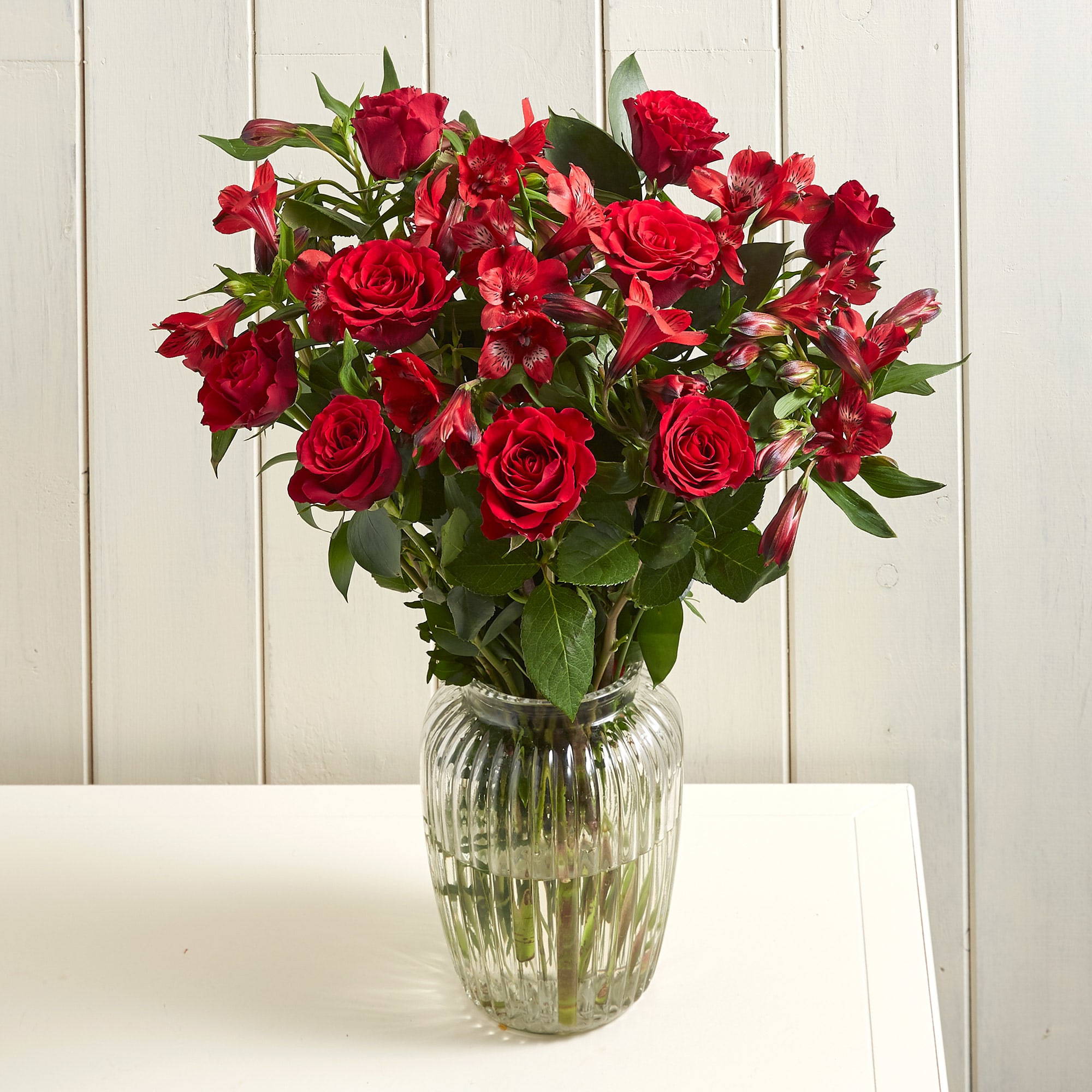 Banish the day with a bouquet of beautiful scarlet blooms! These flowers boast a bouquet brandishing hot-blooded roses and scarlet Alstroemeria.
A dozen red roses
With a bouquet brandishing a dozen red roses, you can't go wrong. These blooms are slim enough to fit through the letterbox and are guaranteed to make the recipient blush.
As you can see, there are many colors and types of flowers available, meaning you'll need to decide which variants to go with. The good news though, is that you don't need to break the bank when you send letterbox flowers to friends and family, as they are an extremely affordable gift option.