February 14 is approaching and love is in the air … but what if you're just not feeling the romantic spirit?
Sometimes we all need a polite nudge into the world of hearts and flowers and what better inspiration than the famous romances that have dominated history pages since time begun?
Romeo and Juliet
The romance to end all romances, no list of great lovers would be complete without these literary heroes.
Although they may have been conjured up by the imaginative mind of William Shakespeare, this is still possibly the most romantic love story EVER!
And for those who can find all that lovey-dovey stuff a bit too much there is plenty of other action too; including fights, death, exile and suicide.
Mark Antony and Cleopatra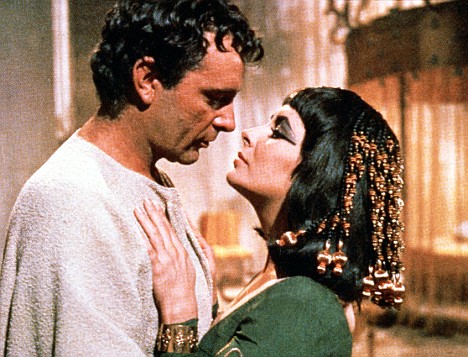 Also dramatized by Shakespeare (well, he was a romantic at heart!), the famous love between Mark Antony and Cleopatra is one that is particularly moving.
Falling in love at first sight and struggling against their conflict-ridden situation, these two found love amongst the Roman battlefields and inspired a generation.
The ending may not be particularly happy, but the romance it contains is certainly moving.
Queen Victoria and Prince Albert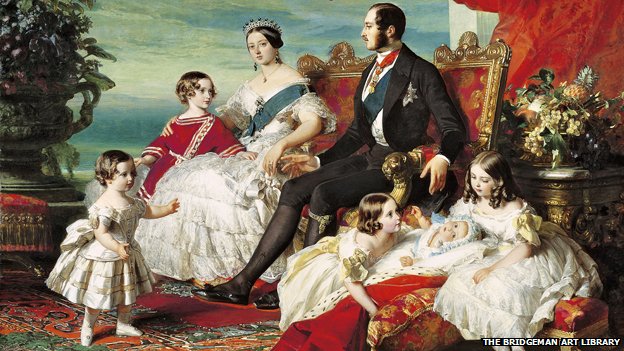 Think romance can only exist in fiction? Think again!
The love story of our own Queen Victoria shows that even the royals understand what it is to love someone. The Queen mourned the death of her beloved husband for as long as 40 years – dressing permanently in black as a sign of her loss and suffering and not allowing herself to be seen in public for a full three years after his death.
She continued to wear black clothing right up until her death in 1901 which earned her reign much fame and left it described as a time when "the sun never set" – a description which could just as easily be applied to the love she so keenly felt for her husband.
Napoleon and Josephine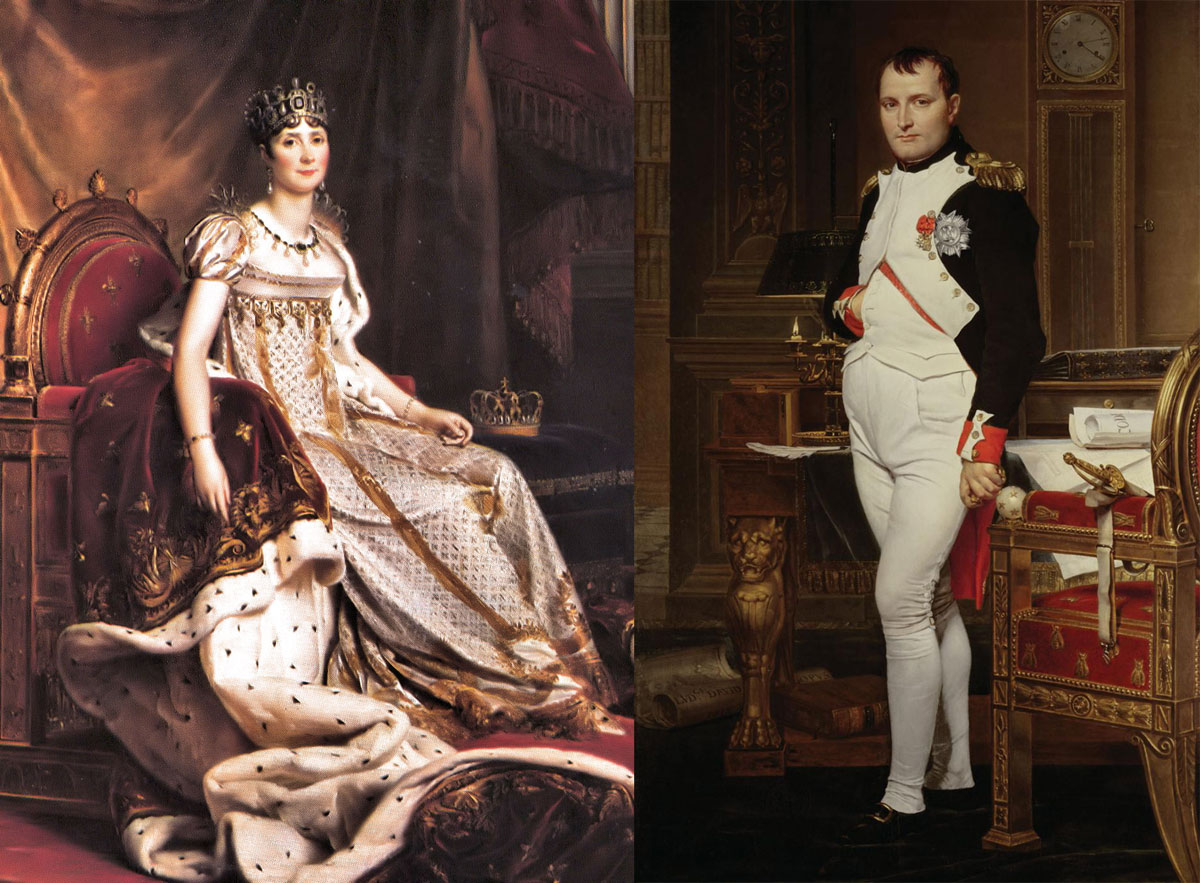 This may not be a traditional love story but it is one that just had to be added to the list (you'll see why). Napoleon was smitten with Josephine at first sight.
Determined to get the girl of his dreams, he spent years wooing her but soon discovered romantic bliss was not so easy to achieve. When Josephine failed to provide him with a son, he left her for another woman.
The beautiful Josephine died broken-hearted but Napoleon didn't get away scot-free and it is rumored that he never got over his love for Josephine either, carrying violets from her garden in his pocket until his death.
Eloise and Abelard
Forbidden love is always the sweetest – so perhaps that's why the love story of a monk and a nun is so fascinating. Beginning with tragedy, Eloise's father disagreed with the love match and Abelard was castrated in his sleep – prompting him to become a monk while Eloise trained as a nun. The pair never fell out of love with one another and the love letters they sent one another were published many years later and captured the heart of the world.
Lancelot and Guinevere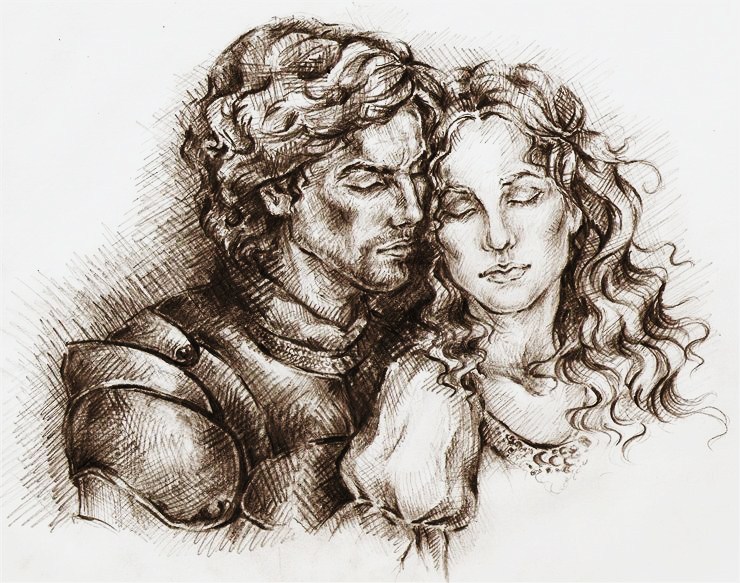 This tragic love story completely dominates the Arthurian legend – and for good reason! Guinevere was married to King Arthur but soon fell in love with one of his knights, Lancelot.
Unfortunately, their secret affair was discovered and the fair lady was sentenced to be burnt to death. Lancelot enacted a daring plot to rescue his love and after killing many of King Arthur's knights, and surviving a counter-attack from the King's army himself, he ended his days as a hermit.
Guinevere was spared death and became a nun; still paying a high price for her love.
Menelaus and Helen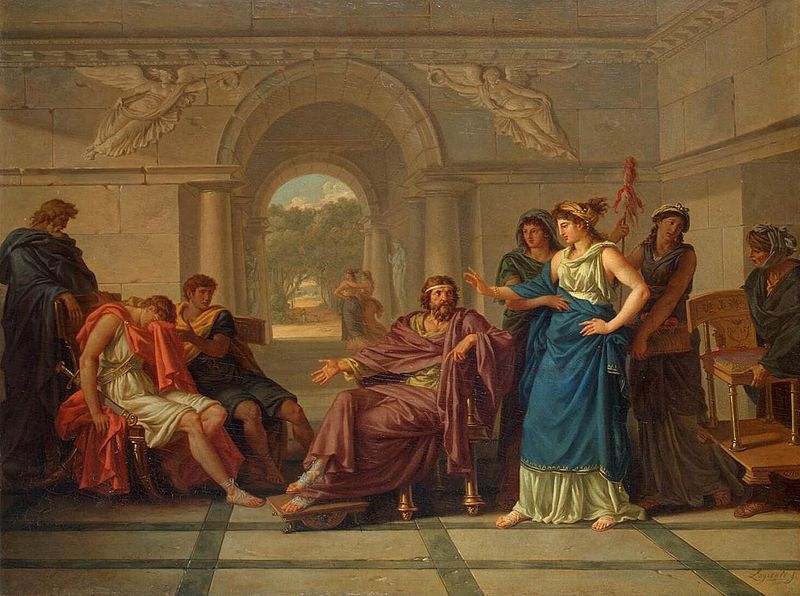 A title that could just so easily read 'Paris and Helen', this Ancient Greek tale is definitely one for the romantics. Helen was famed to be the most beautiful woman in the Ancient Greek world, attracting dozens of suitors for her hand in marriage.
Menelaus was the lucky man who eventually took her as a wife but it was far from smooth sailing. Trojan Paris won the gift of being able to take the most beautiful woman as his wife when judging a contest between the goddesses Athena, Aphrodite and Hera.
He stole Helen away in the middle of the night, leaving Menelaus to collect an army together and wage a 10-year war on Troy to get her back. If that was not love, we don't know what is.
Modern-day sweethearts
While these stories look back at some of the most famous romances in history, there are plenty of modern-day sweethearts which can continue to inspire us. Whether in literature or on the screen, epic love stories are told on a daily basis – just look at modern day soap operas!
Relationships such as that between odd-couple Roy and Hayley Cropper and argumentative lovers Jack and Vera Duckworth in Coronation Street have captivated audiences for years and given the 21st Century some of its most memorable TV moments. These stories often take inspiration from the love stories of the past and provide us all with the hope that, in our everyday lives, we too might fall in love and enjoy our own epic romance that not even Homer could rival!
Order your Valentine's Day flowers in few clicks from SerenataFlowers.com! 
Serenata Flowers offers a five-star flower delivery service in the UK – take a look at our recent special offers and take advantage of our discount codes to get fresh blooms at unbeatable prices. Free delivery in the UK from Monday to Sunday.