Just like mothers, fathers, and siblings, grandparents deserve a day of celebration too, which is why Grandparents Day exists! It might not be as well-known as Mother's Day or Father's Day, but it's an opportunity to celebrate our grandparents and all that is great about them!
Why is there a Grandparents Day?
The question to this really should be, 'why not?' We celebrate everyone else in our lives, so why should our grandparents miss out on the fun? We've put together this handy guide featuring all things Grandparents Day-related to help you learn more about this special occasion.
When, how, where and why?
It isn't traditional to mark Grandparents Day with special dinners or over-the-top presents, however, this doesn't mean you can't gift your favorite grandad or grandma a little something to show them just how much you appreciate them. From bouquets of beautiful flowers delivered to make them a celebratory brunch, there are many ways you can show your grandparents just how much they mean to you. The key part of the day relates to the human connection of spending time together, especially if grandchild and grandparent are not usually together.
When is Grandparents Day?
This year, Grandparents Day falls on 6 October 2019. It's been celebrated on the first Sunday in October every year since 2008.
How did Grandparents Day start?
Grandparents Day was initially established in the UK by Age Concern in 1990 – a charity dedicated to supporting the elderly that is now known as Age UK following a merger with Help the Aged in 2008. It focuses on bringing families together through day trips, events and a host of other ways. The concept actively encouraged youngsters to do things for their grandparents and to strengthen the bonds they have with them.
The day is also marked in the USA, although the origins there are different. Their day relates back to a housewife in West Virginia named Marian McQuade, who sought to encourage families to visit their elderly relatives in 1970. After speaking to her Senators, Robert Byrd and Jennings Randolph, they pushed for Grandparents Day to be a national holiday and US President Jimmy Carter made it official in 1978.
While many may dismiss Grandparents Day as another made-up holiday, there's never a bad day to show appreciation to your grandparents and to celebrate the bonds between generations!
How do we celebrate Grandparents Day?
While there are no official special events or national celebrations in place, a number of museums and organizations sponsor or host events in aid of Grandparents Day, including arts and craft events, festivals, concerts and exhibits. All of these venues offer free entry to grandparents and often, grandchildren as well.
What gifts to get your grandparents if you live further afield?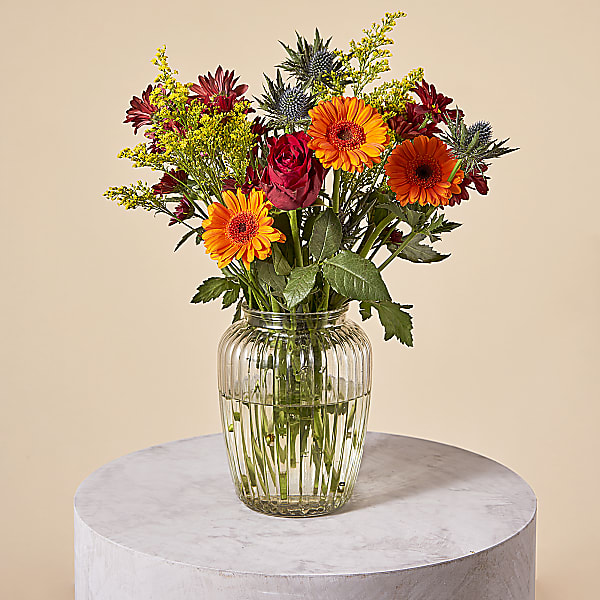 You may live in a different location with your parents or you may be studying in a different city, so if you're unable to visit your grandparents on this special day, why not send them a bouquet of bold and beautiful blooms? This is guaranteed to brighten up this special moment when your presence can't. Online florists such as Serenata Flowers offer both next and same day delivery, meaning you can ensure your gift arrives in time for Grandparents Day. If you're worried about them being out at the time of delivery, choose letterbox flowers. There is no need to sign for letterbox blooms – just as their name suggests, they fit directly through the recipient's door! When your grandparents return home from wherever they may be, they'll be met by a surprise that is certain to make them feel appreciated!
Get creative
Your grandparents may not need or want anything, and in fact, it's usually them that gifts you! If you're struggling to think of ways to show your appreciation to your loved ones, why not get creative and make your own gift! From photo albums complete with cutesy messages next to each snap to thoughtful poems and letters to a painting painted by yours truly, there are plenty of creative options to choose from!
Source:  considerable.com