We're all guilty of having a hectic lifestyle.
With full-time jobs, kids that take up every minute of every day and of course the washing and the cleaning to do, it's no wonder that occasionally we let things slip through the cracks. Things like friends' birthdays.
It's not something we're proud of but it happens. Instead of feeling guilty about it, you need to ensure you have a plan in place to make up for those times when you forget a birthday or only remember at the last minute.
And what should that backup plan be?
Hampers of course! Let's look at seven different options that could save your bacon.
1. Birthday hamper with treats
You can bag the perfect hamper full of birthday treats that your friend is guaranteed to absolutely love. Packed full of fudge, truffles, cakes and sweet treats, you could even add a cheeky bottle of champagne for good measure if you're feeling really generous!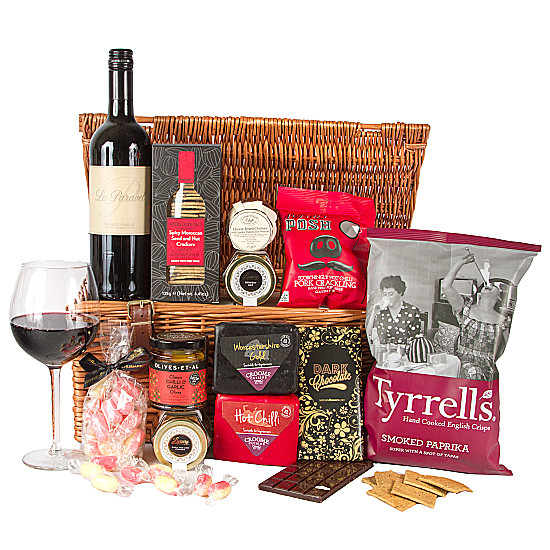 2. Megamix sweet Birthday Hamper
Believe it or not, you can go really vintage and give your beloved friend a whole hamper full of sweets from the 90's including popping candy, Parma Violets, and Love Hearts. What more could she ask for?
Top it off with a lovely balloon and get it posted to her house or office and you're sure to be at the very top of her Christmas card list!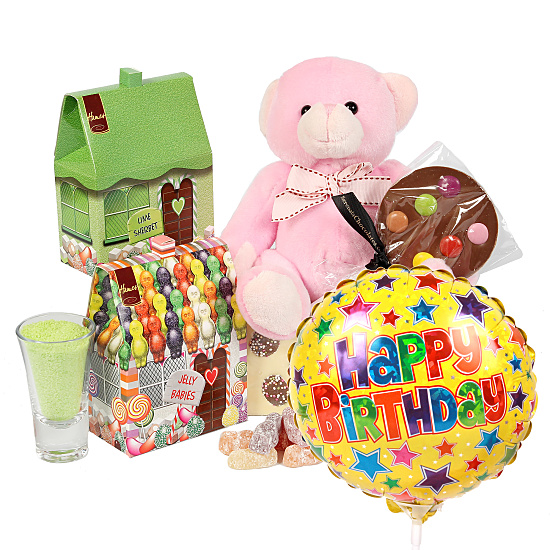 3. The Pampering Birthday Hamper
We all have that one friend who loves to be spoilt rotten and as you're feeling pretty guilty about forgetting your friends birthday there's no reason you can't cash out on his gorgeous hamper.
Featuring Floral Shower set, scented soap, truffles, delicious fudge, and a cute teddy bear with a mini birthday cake. If you're looking to send hampers by post then this is the one you want to be sending.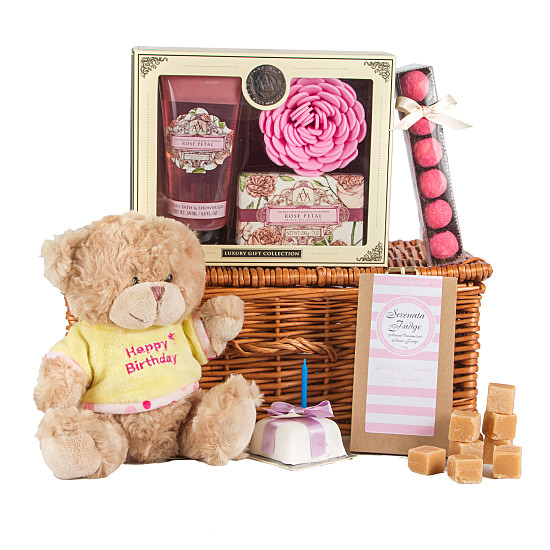 4. The flirty thirty Birthday Hamper
Who said you can't send your friend a special hamper for her 30th birthday? Why not get your hands on a hamper that is dedicated to gorgeous 30-year-olds. Whether you make it up yourself or get it specially made, simply add a small birthday cake in along with some champagne and of course that obligatory photo frame with the big numbers on…just in case she forgets how old she is!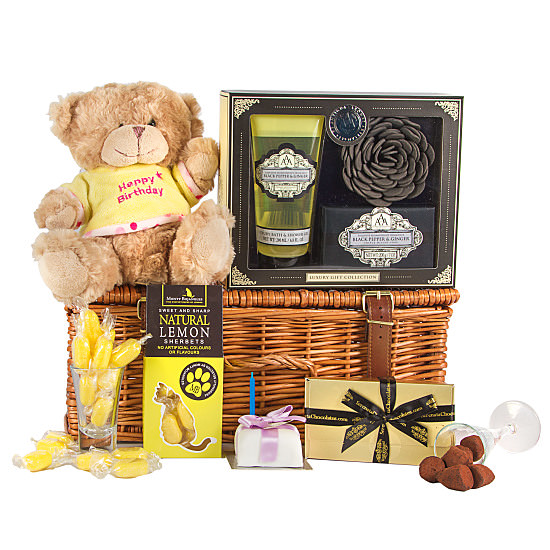 5. The Red Wine Hamper
If your friend is a bit of a red wine lover then simply choose a hamper that is dedicated to red wine and all the treats that go with it. Grab yourself a hamper containing a full-bodied bottle of red along with some praline chocolates and a birthday balloon.
If you're feeling really guilty you could even add a small cheese board to it. Nothing says "I'm sorry" like a good bottle of red and a slice of cheese. Oh and add a bunch of red roses into the mix too and she will be your best friend forever.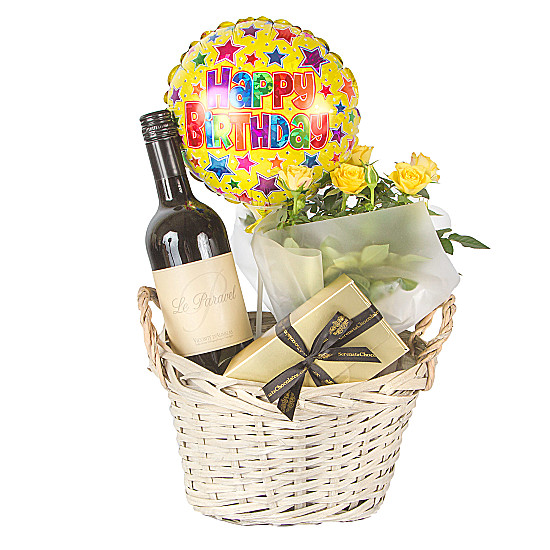 6. The gastronomic hamper
This is the perfect gift if your friend is a foodie as it's full of a number of delicious delights that are most definitely going to go down well. Complete with a gorgeous cheese board, chocolate meringues, and rice crackers, your friend probably won't thank you for her waistline but she will be grateful for the thought you put into the gift.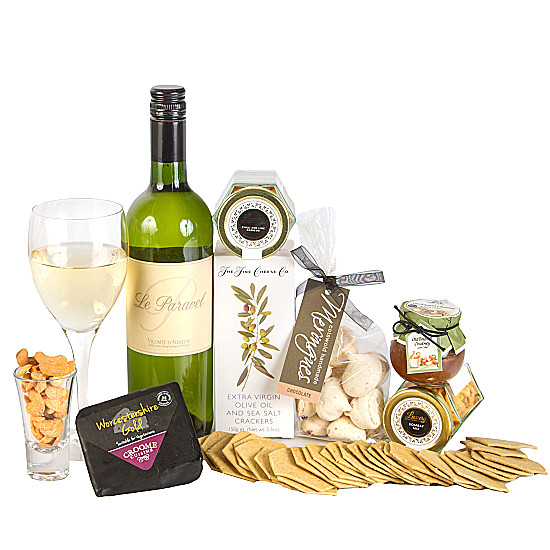 7. Girly pink hamper
If your friend is a little girly and just loves everything pink and fluffy, you won't go far wrong with this kind of hamper. Stacked full of strawberry champagne truffles and raspberry lemonade it will be just perfect.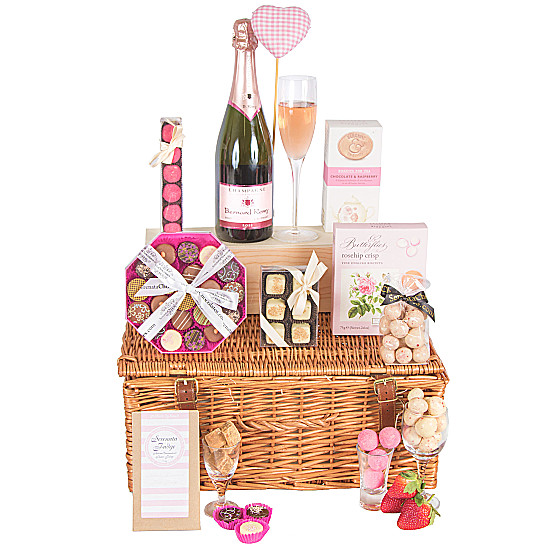 Emergency hampers save the day
If you want to impress your friend and ensure she doesn't know that you forgot her birthday, you won't go far wrong with a birthday hamper. You'll also be pleased to know that from a number of places you can get your hampers with free next-day delivery.
Next day delivery will be your savior if you're thinking of sending a hamper to your friend after forgetting their birthday or leaving present buying until the last minute and you can even decide what time you would like it to be delivered and where. Add a card with a special message and you're off the hook!
Send a hamper now with free next day delivery!