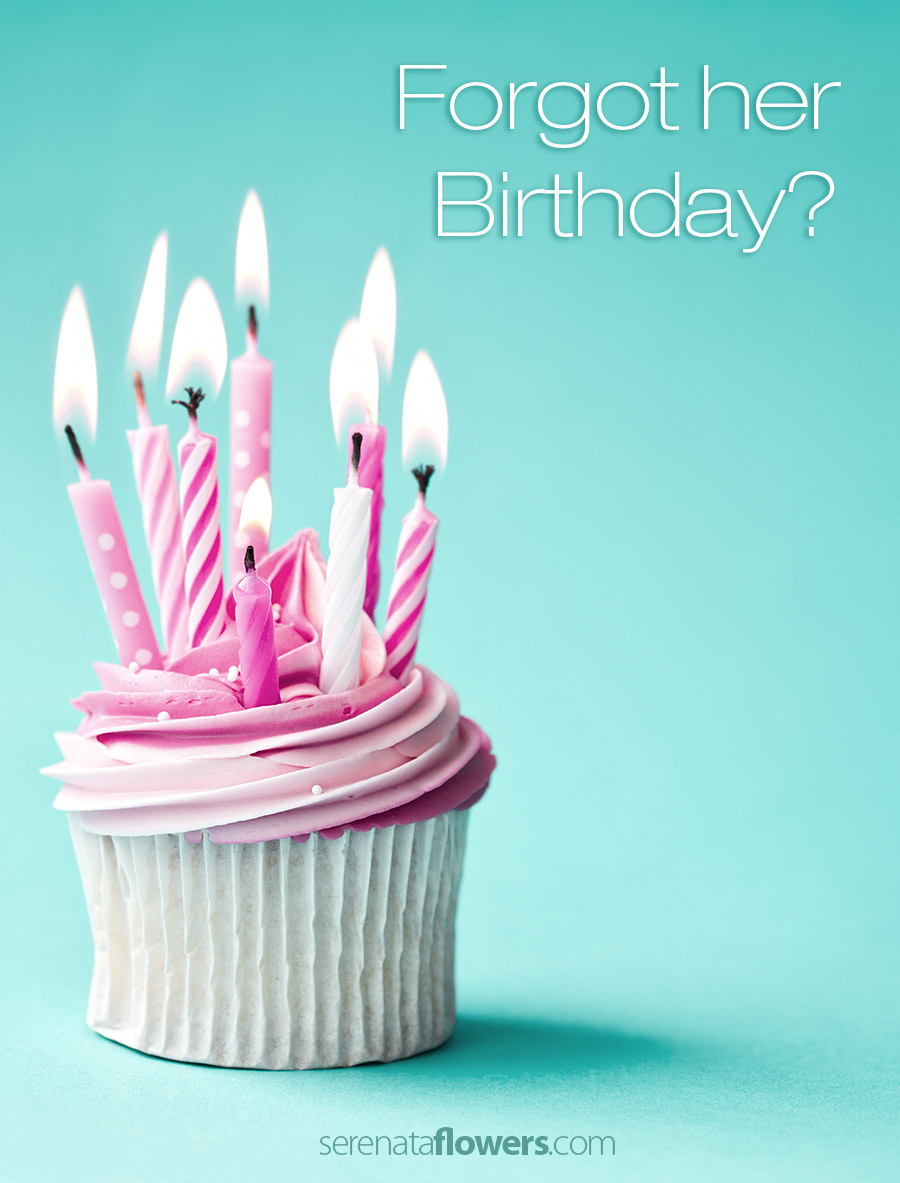 We've all been there. You're so busy juggling a full-time job and family life that something has got to give. Unfortunately, that 'something' is your significant other's birthday.
She might berate you for it or she might say that it doesn't matter – whatever her reaction, you know that you've got some making up to do.…and fast!
Thankfully, there are flowers for every occasion – even if that occasion is 'sorry I forgot your birthday'. Here are the best blooms to buy your missus to put things right during those awkward incidents of amnesia.
Purple hyacinth
Beautiful on its own or as part of a larger bouquet, purple hyacinth is commonly associated with regret and apologies. It is claimed to represent the sadness of the flower giver and implore the recipient to be forgiving.
White poppy
The legendary origin of this flower dates back to Greek mythology where the goddess Demeter (Roman name: Ceres) was given poppies by Zeus (Jupiter) following the abduction and search for her daughter Persephone (Perserpina).
The poppies were designed to make her forget her troubles and became a symbol of the goddess thereafter.
In modern times, the poppy still holds much of this traditional association and is generally thought to convey feelings of consolation or apology to the recipient.
Asphodel
A member of the lily family, this yellow and white flower is thought to have multiple meanings with one of the most common being as a form of apology. Lilies themselves are considered consolatory flowers during times of bereavement so any bloom from this family could show the lady in your life that you are sorry.
Scarlet geranium
The bright red flowers of this plant might not seem the most appropriate choice for someone who is apologetic, but they are often associated with this sentiment. The bold colour choice could even help to win your woman over by encouraging happiness and positivity when she looks at the bouquet and subsequently thinks of you.
It is the thought that counts
The most important thing to remember when apologizing with flowers is that it is the thought that counts. That means that while the above examples are all popular and traditional choices, they are not the only options at your disposal.
If you've missed a birthday, anniversary or another important event then take a look at the range of 'I'm Sorry' flowers available from serenataflowers.com and find your perfect bouquet.
It can be as big or as small as you like and include anything from flowers in her favourite colours to flowers that represent a specific month – perhaps the month of the birthday or anniversary you have missed?  If you need to say sorry to someone else other than your spouse then this article has some great suggestions.
Need Birthday Flowers? Order with few clicks from SerenataFlowers.com!
---
Serenata Flowers offers a five-star flower delivery service in the UK – take a look at our recent special offers and take advantage of our discount codes to get fresh blooms at unbeatable prices. Free delivery in the UK from Monday to Sunday.