Christmas is a joyful, happy time when family comes together and the tinsel comes out! To get in the spirit, many will decorate their homes with an array of festive embellishments, including an assortment of pretty flowers. Holiday greenery and flowers add both color and life to an interior space, brightening it dramatically on a chilly winter's day. There are an assortment of popular Christmas plants and flowers to choose from, all of which are easy to source and maintain. If cared for correctly, many will continue to bloom long after the festive season is over.
Flowers for Christmas
Plants are a long-term gift and are a great option to give your nearest and dearest as a Christmas present. With an array of seasonal blooms to choose from, boasting a series of radiant reds and pure whites, set against a backdrop of rich green foliage, they make the perfect yuletide present. We've listed a few of our favorite flowers for Christmas below…
1. Red Azalea Basket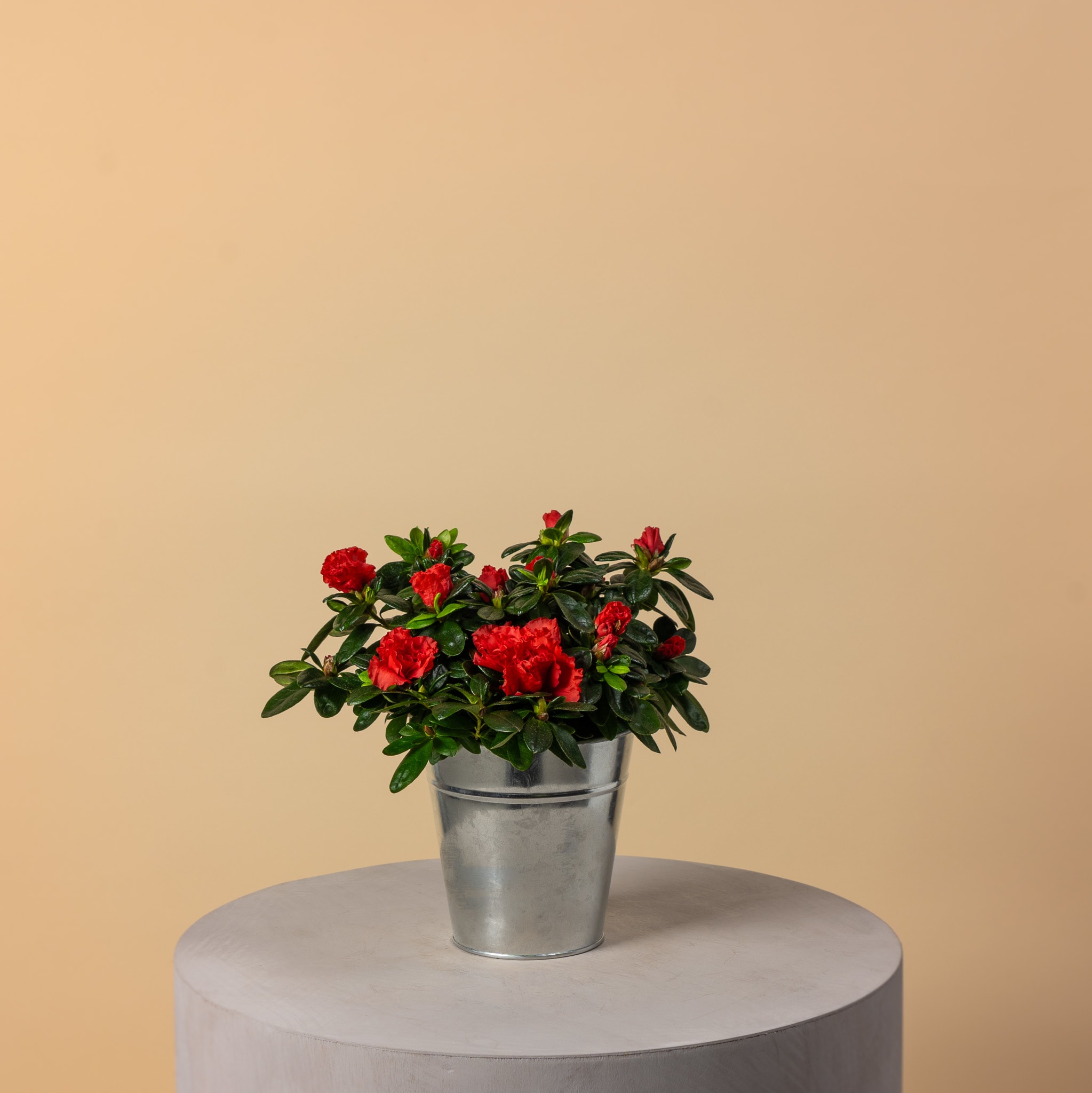 This enchanting, dazzling profusion of bold blooms is guaranteed to brighten up any interior space, even on the dullest of December days. The color alone is what makes Azalea a perfect Christmas gift! Displayed in a contemporary square basket, embellished with a festive red bow, what's not to love? Asides from being extremely aesthetically-pleasing, these Christmas flowers are easy to care for and are hard to beat if you're looking for a low-maintenance plant. Their bold hue and attractive foliage make them a great option for a centerpiece, with the evergreen varieties promising to add year-round interest to the garden. The deciduous variants are also able to produce picture-perfect autumn colors. They're the perfect plants for containers too, as they are as neat as they are compact.
2. Christmas Red Rose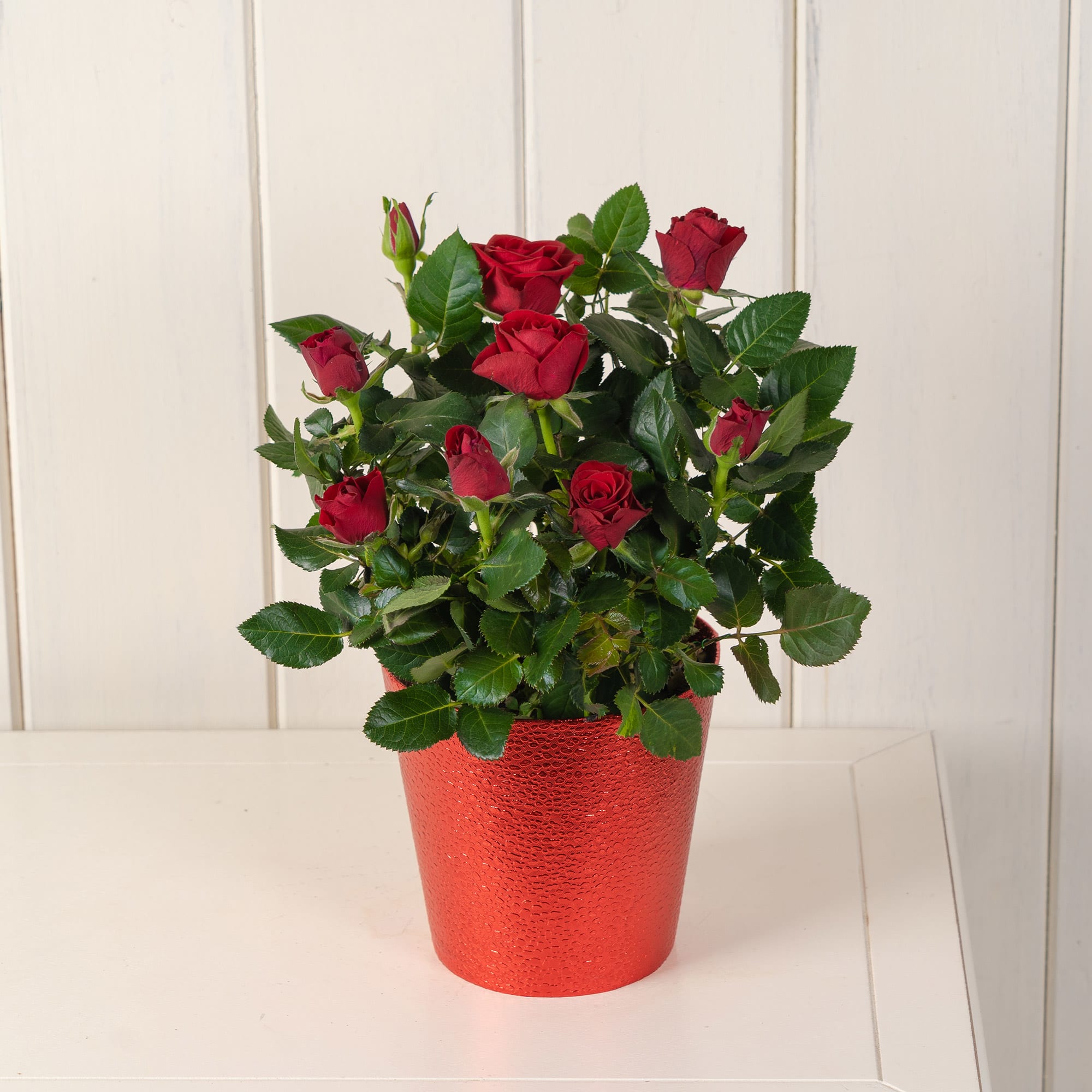 Delicious blooms offering the deepest red hues, beautifully displayed in a festive green pot and embellished with a star and ribbon make an ideal Christmas present, and one that screams festivity! Miniature rose bushes come in the shape of hybrid roses, bred to remain small in size, which makes them the perfect choice for indoor use. Despite their smaller size, they're extremely hardy and most varieties bloom for a lengthy period of time when cared for correctly.
4. White Blooms Basket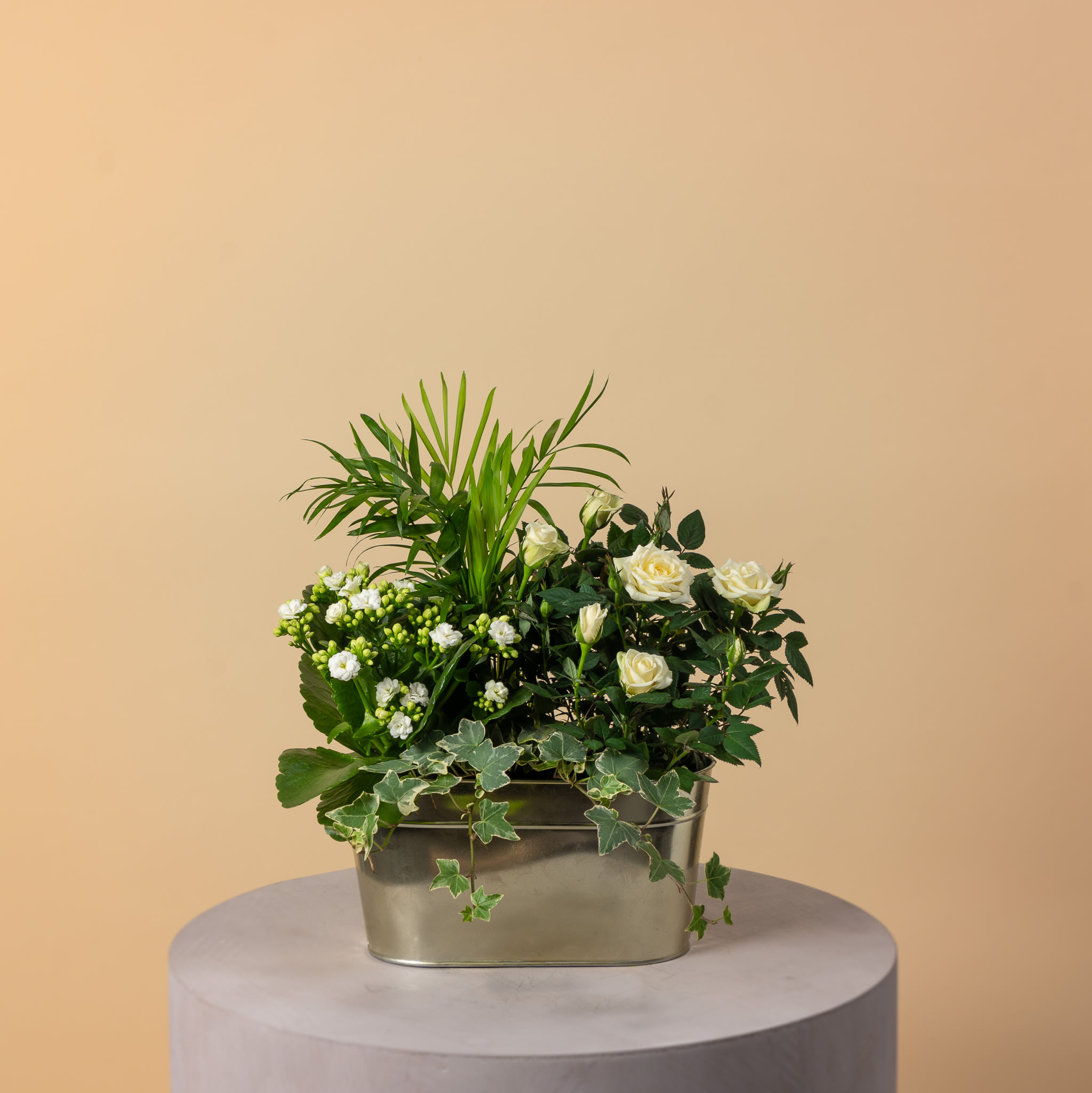 Asides from an abundance of hot red hues, whites work equally well come Christmas time – especially if the individual has chosen to decorate their home using an abundance of contemporary hues, in the shape of silvers and pearl. The attractively serene basket boasts an assortment of crisp white blooms, comprising Roses and Kalanchoe, which sit upon a backdrop of rich green, arching foliage of Chamaedorea and Ivy. This is the perfect Christmas gift for your nearest and dearest, while it will go down a treat with friends and colleagues too!
5. Red Roses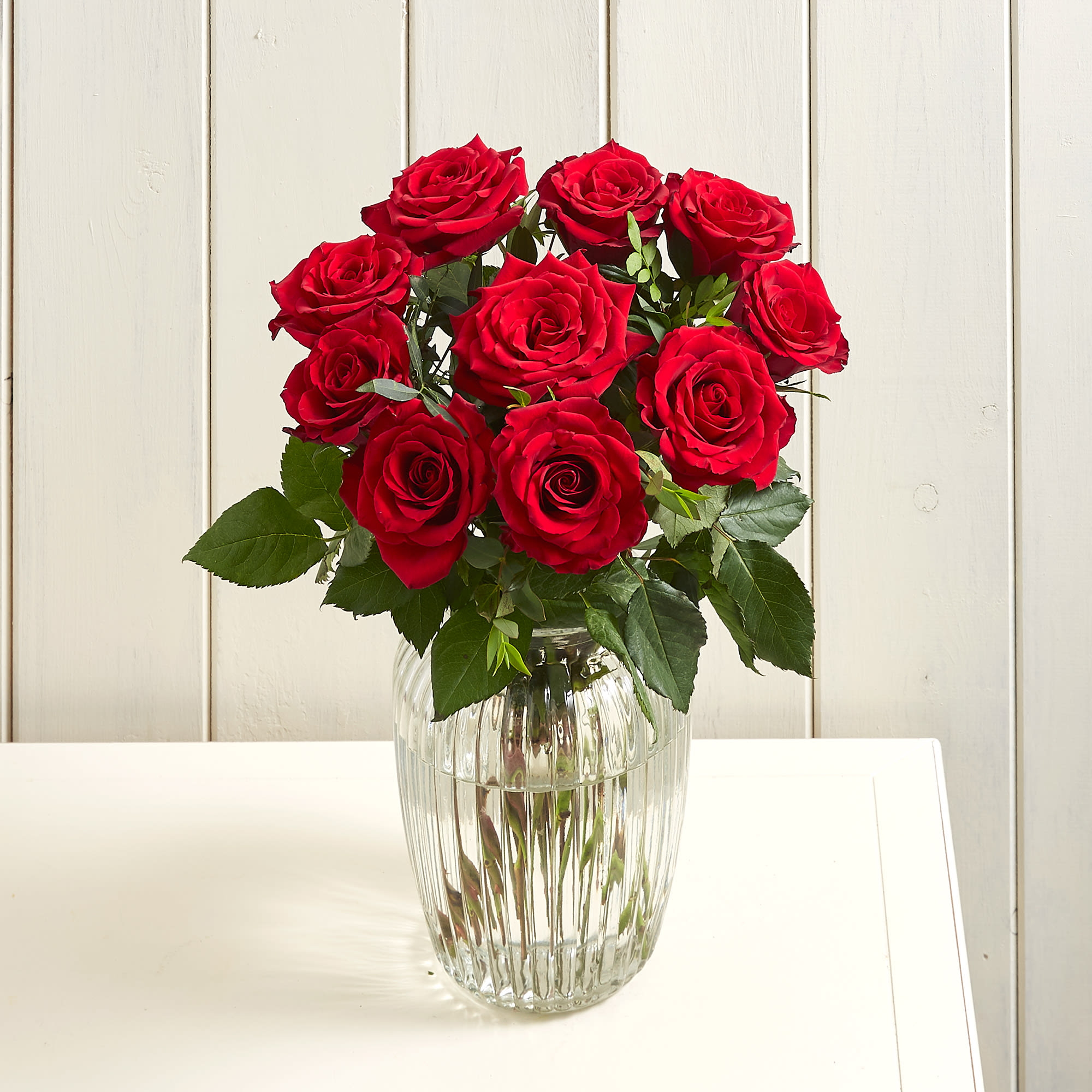 A bouquet of red roses is another great option when it comes to choosing flowers for Christmas, mainly because of the bold hue, which promises to brighten up even the darkest of interior spaces.
Whatever flowers you opt for, we'd like to wish all of our readers a very Merry Christmas!