With spring upon us, flowers are on our minds!
Regardless of whether you're planning a soirée, organising a wedding or hosting a dinner party, decorating your home with an array of floral elements is a simple yet effective way to bring it to life.
Read on to learn more about our favourite floral trends for 2017…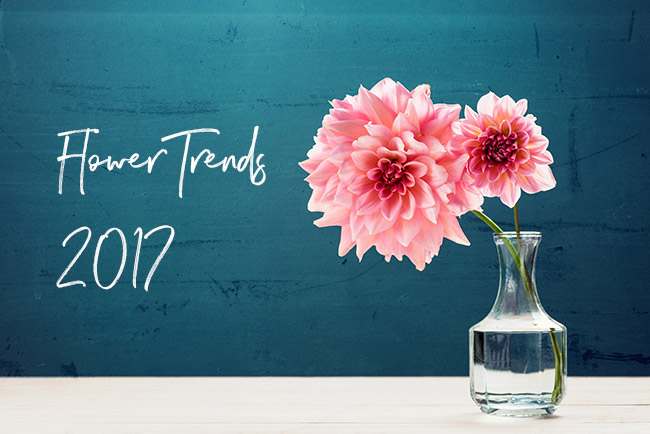 Organic shapes and shades
Asides from the many prevailing organic food trends taking centre stage this season, the floral scene has also adopted an organic theme.
Natural, curved shapes and patterns with plenty of organic green foliage are being used as the dominating colour palette for many bouquets and centerpieces. These natural hues and shapes create a calming, serene effect, especially when teamed with pale pinks, yellows and lilac hues.
The end result is a fresh, clean arrangement.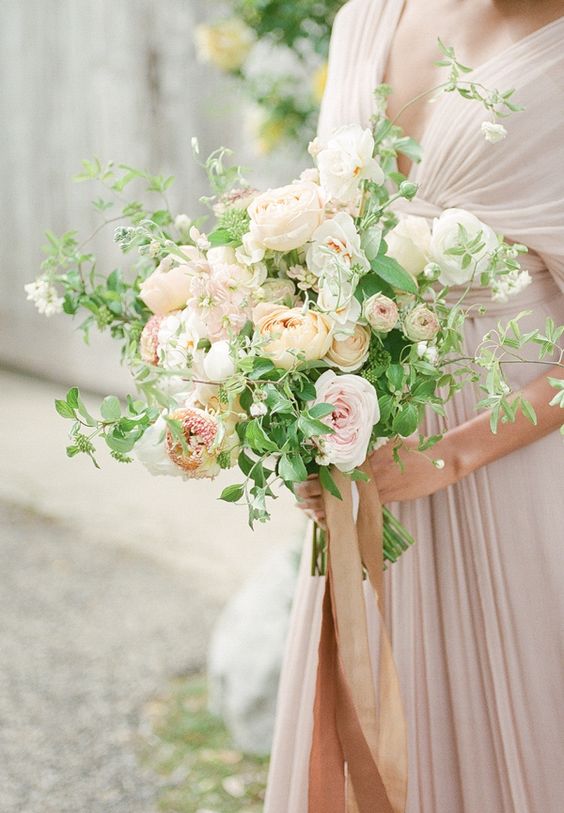 Simple yet sophisticated
Simple yet sophisticated arrangements featuring elegant greenery are certainly on the rise.
Asides from creating a low key, minimalistic and contemporary effect, adding more greenery to your bouquet is an extremely budget-friendly option – as it's the flowers, not the greenery, that you tend to pay more for.
To add a little pizazz to these arrangements, simply display in elegant glass vases, or style with candles and pearls.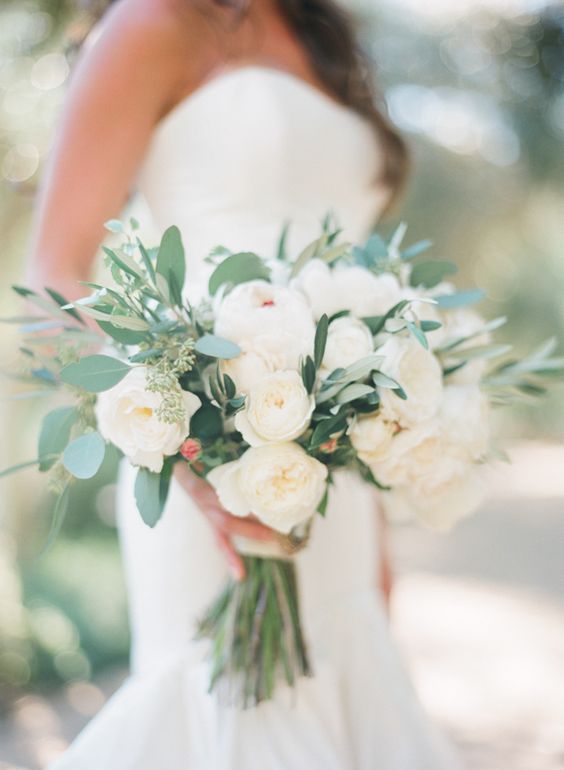 Dahlia
With so many picture-perfect varieties to choose from, dahlias make for an extremely versatile option.
The most popular trends appearing this year include 'Cafe au Lait', 'Labyrinth' and 'Peaches and Cream'.
These on trend shades are guaranteed to add an instant injection of style to your home.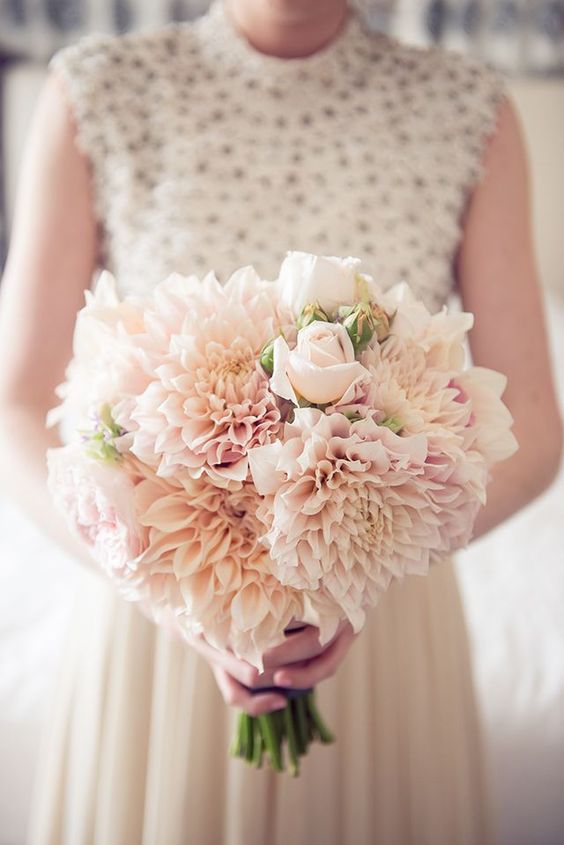 Buttery hues
Nothing quite says spring like a vase brimming with bright, vibrant and cheerful flowers.
Sunny bouquets certainly have a way of uplifting our spirits, whilst adding a touch of happiness to an otherwise subtle room. Whether displayed on their own or teamed with a variety of on-trend, blush-hued floral blooms, this summery shade is definitely in demand for 2017. It's a great colour to use when you wish to add an element of sunshine to your home.
Opt for softer shades, including straw and butter hues to create a more calming, tranquil appeal, and brighter, canary yellows for that instant wow factor. Sunflowers, lilies, daffodils, hibiscus, daisies and yellow roses are just a few of the many canary-hued flower species available.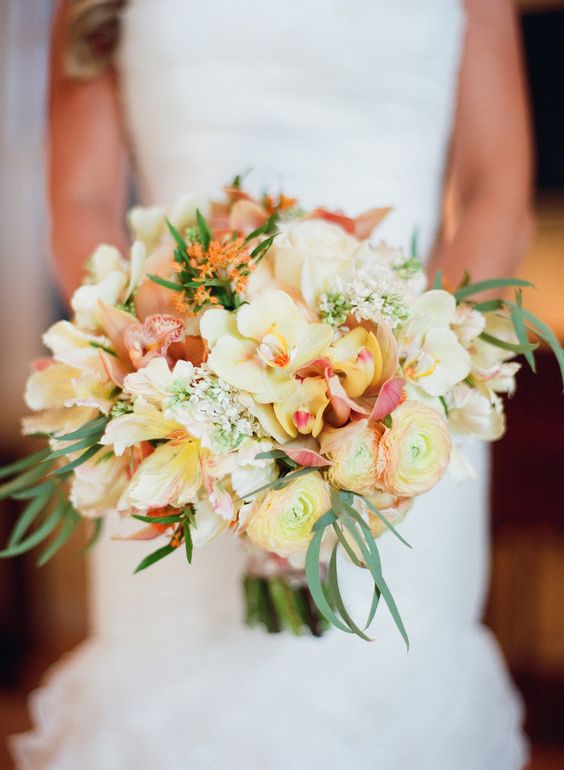 DIY Hanging Floral Installations
From oversized floral chandeliers to immense floral wreaths, hanging arrangements are proving to be one of the most popular styles for this year – especially when decorating smaller venues.
They're an ideal options for family gatherings, intimate dinner parties and events when more table space is required.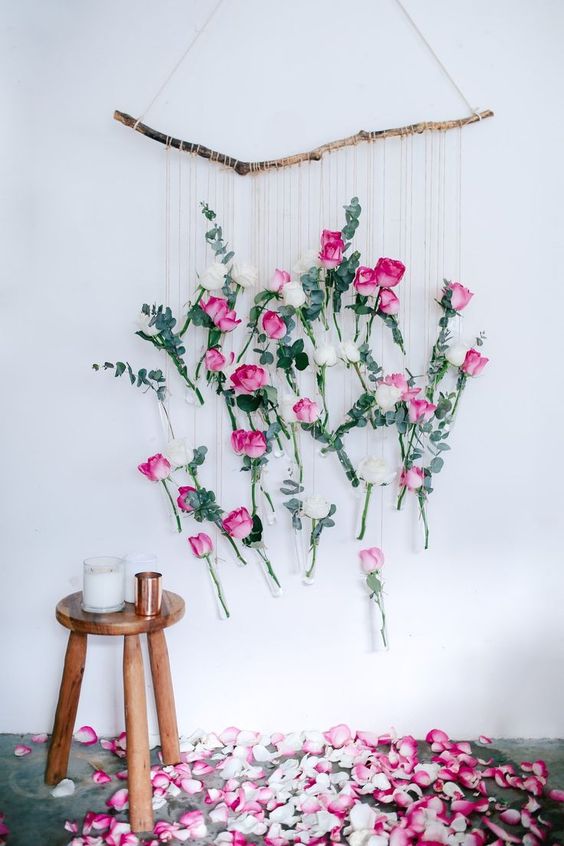 Fresh cut flowers
Fresh flowers that look like they've just been picked from a field are a must this season.
They're proving popular in both bouquets and table displays. For best results, choose blooms that are arranged a little more haphazardly than your usual store-bought flower.
Think soft pastel petals arranged in jam jars and other unique vessels such as teacups, watering cans and even Wellington boots.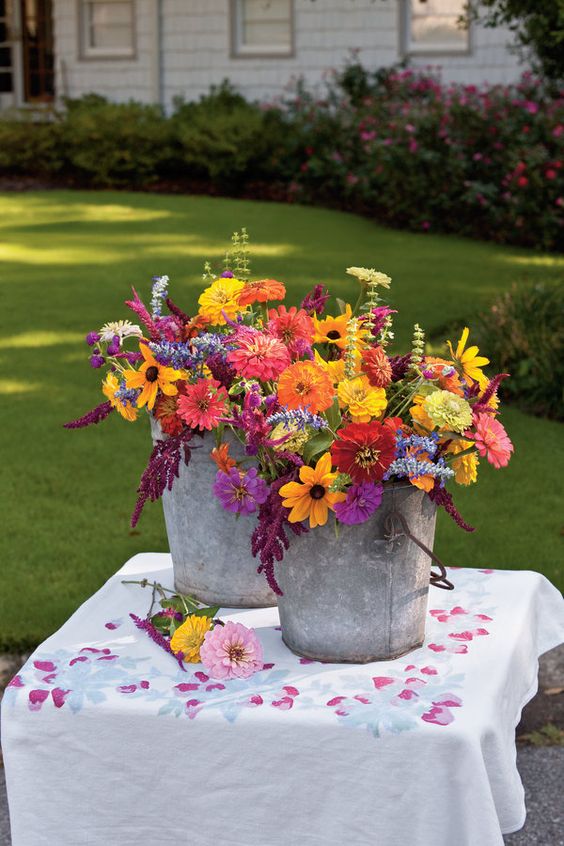 Red wine hues
Hot hues including rich red wine shades, marsala and burgundy colours are a big hit this season.
They're particularly popular with bridal parties and high fashion events. Choose from Merlot, Cabernet or Pinot Noir shades – all pair perfectly with a variety of colour palettes, including soft pinks and bold jewel tones.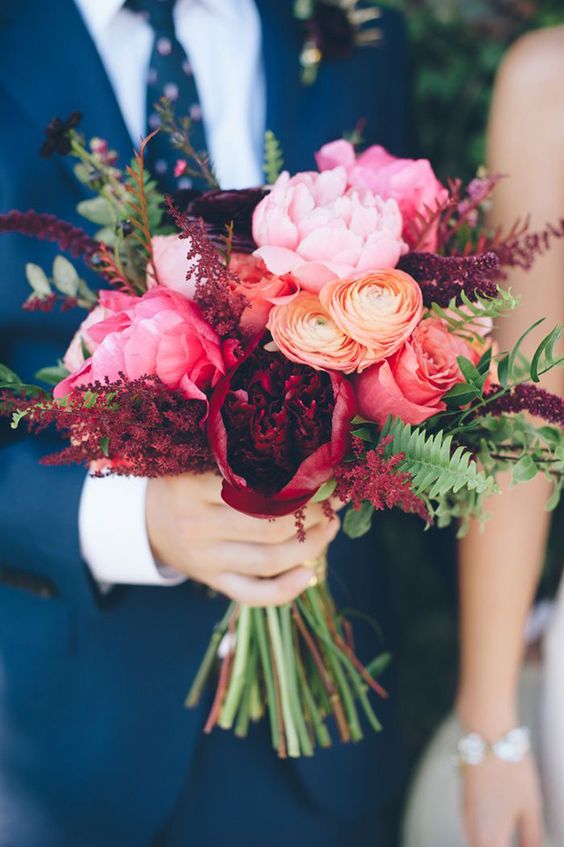 Bringing the outdoors in
One of the leading trends this season surrounds bringing the outdoors inside.
This involves creating an indoor space brimming with foliage, greenery and natural flowers. The end result? An effortless, organic look, which works best when teamed with oversized, large foliage embellished with seeds, pods, flowers, berries, branches and twigs.
Asides from making a statement at a dinner party or event, such a floral display is popular with couples dreaming of an outdoor wedding yet worry about the weather ruining their day.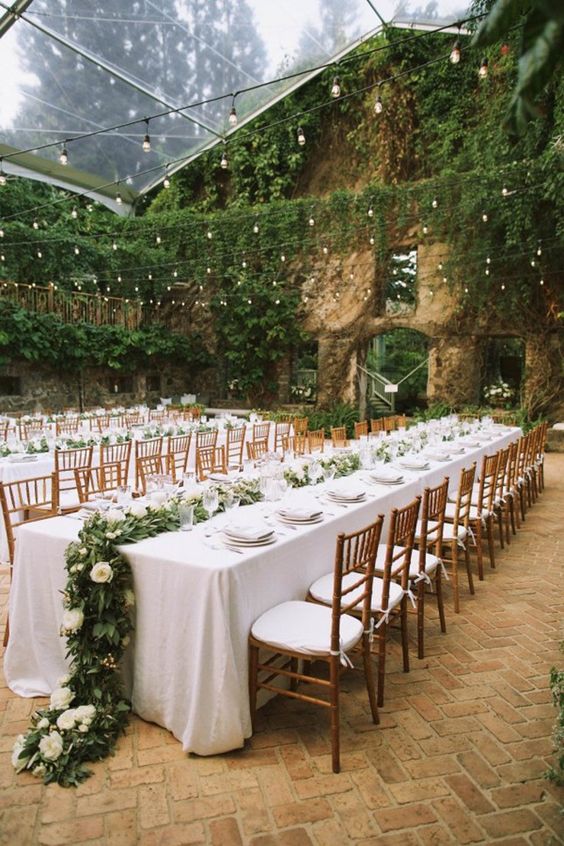 Soft hues teamed with rich pops of colour
Colour palettes boasting feathery creams, pretty pastels and light pinks are now being teamed with hot hues and popping shades.
This contrasting look is proving to be a big hit for 2017.
Floral arrangements boast a predominantly light backdrop, with pale flowers, embellished with the occasional pop of colour, including orange, fuchsia, red, blue and deep green. This creates a unique floral style and one that is becoming more and more popular today.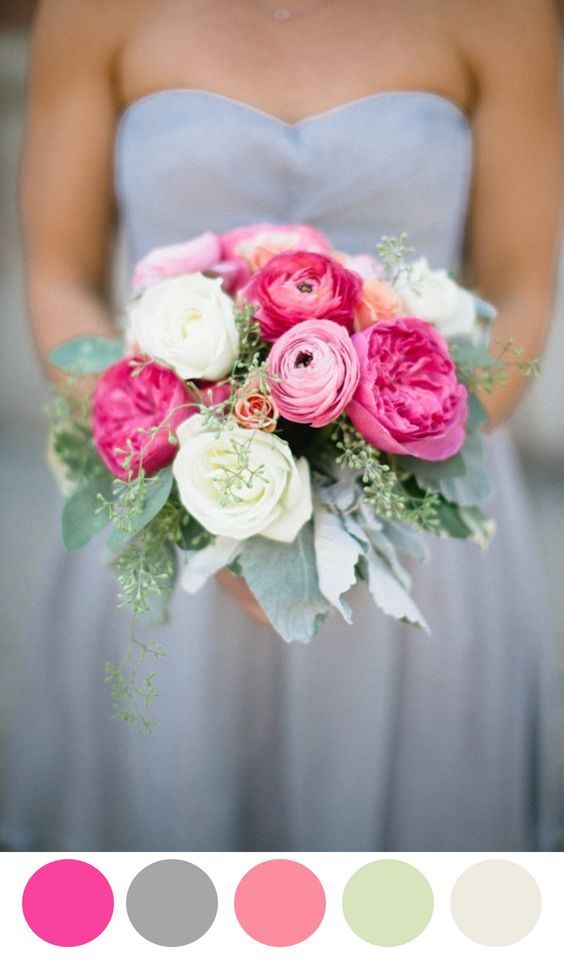 Taking it down a notch
Asides from an abundance of popping shades, neutral hues including grey and grey-blue are also trending this season.
Whether styled alone for a sophisticated, muted theme or teamed with contrasting pops of colour – this is an extremely versatile style and one that is being seen more and more.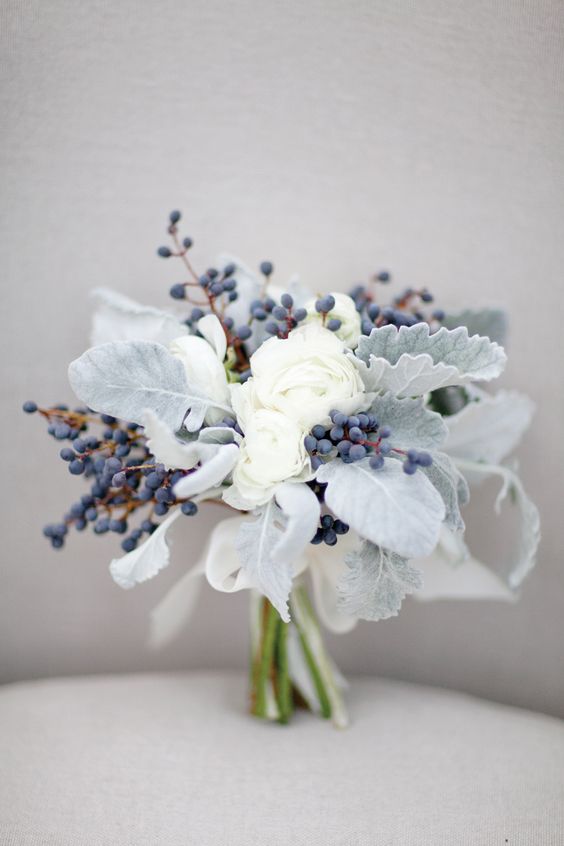 Modern Wonders
Another trend for 2017 comes in the shape of contemporary bouquets with a high shine twist – think simplicity meets Asian culture.
Rich, brick red hues pose as the dominant colour, whilst warm shades of bronze, gold and orange soften the effect. Shades of blue and lilac are also added to the mix, using species such as orchids and tropical anthurium to create a metallic effect. For best results, display this type of bouquet in a modern yet organic vessel.
This style creates the perfect centrepiece for a modern interior.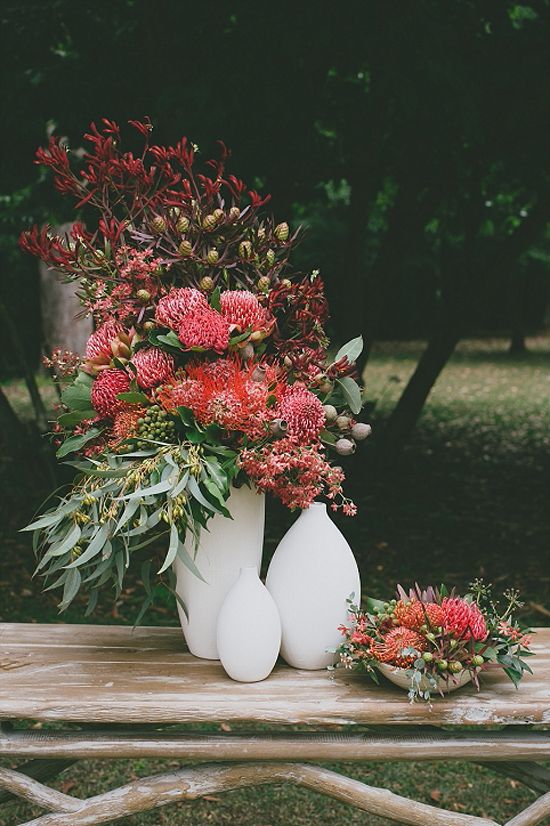 Tropical flowers
Colorful, exotic arrangements are making a comeback this season, especially in the shape of bouquets. Today's on-trend floral arrangements are showcasing the likes of orchids, elephant ears, bougainvillea and caladium foliage. For a dramatic impact, choose tropical hues for weddings and venues that boast a pristine white backdrop – this allows the flowers to do all of the talking!
Inspired by exotic climates, this style adds an instant injection of vivid colour to any interior space.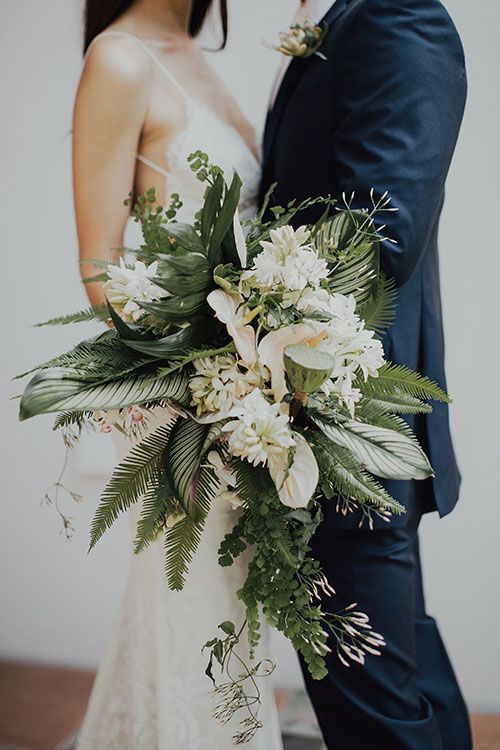 If any of these trends have caught your eye, we'd love to see how you incorporate them into your events. Similarly, if you've seen something when out and about that you really love, let us know so we can share it with everyone else.
---
Local And International Delivery
Flowers By Occasion And Holiday
Specialized Gift Ideas