Container Gardens
One new idea or approach that gardening enthusiasts can try their hand at is the concept of container gardens. Container gardening is the tactic of growing one's plants solely in containers instead of planting them right into the ground. Container gardening makes use of pots that are made out of plastic and terracotta; and window boxes, which are nothing more than planter boxes put out to show off flowers, can also be employed for container gardening.
Sometimes, container gardening is utilized for gardening that is ornamental. Container gardening is particularly suitable for a situation where the crop or plant in question is being planted in a climate or a soil that is inappropriate. If people have houseplants, they will generally understand that container gardening is a necessity. Gardening enthusiasts will find container gardening appealing when they realize that restrictive growing space or paved-over growing space does not allow them many other options.
Facts on Container Gardens
Flower Beds
Traditionally, flower beds have become known as elements of many gardens. A flower bed is commonly defined as an area of the garden that is specifically plotted out as a section for growing flowers. A flower bed is a section of one's garden that is normally marked off in some way or form. Frequently, structures of brick that are lying low to the ground are used to mark off an area that is reserved for a flower bed. Sometimes, other materials that are similar to bricks can also be used to mark off an area for a flower bed.
The purpose of a flower bed is often twofold. One, the purpose of a flower bed is to highlight the arrangement of flowers in that specific section of the garden, and two, the purpose of a flower bed is also to discourage weeds from growing and spreading. Flower beds may at times be quite elaborate. A good example of a flower bed that is an elaborate one is the formal arrangement at the Taj Mahal; another example is the formal garden at Nishat and at Shalimar.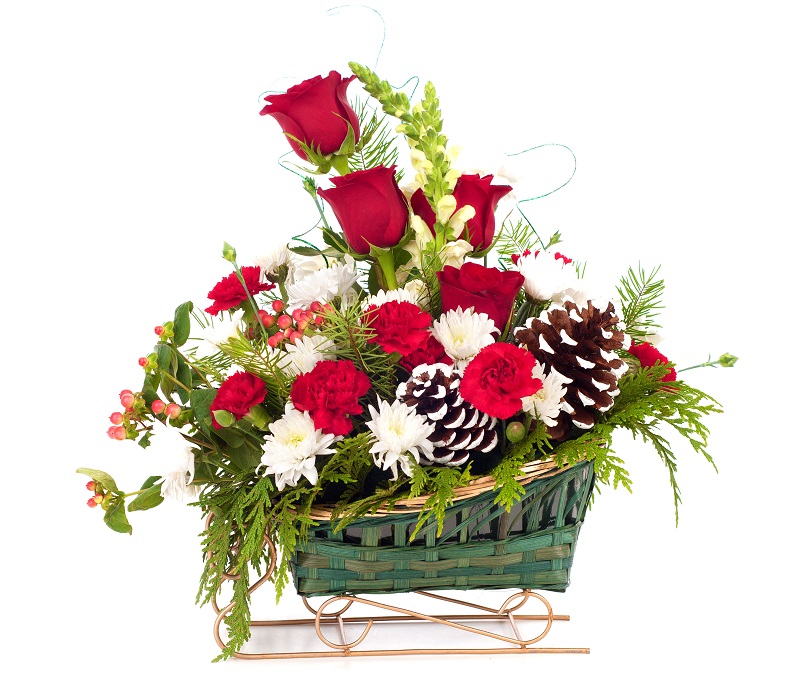 Arrangements
Flower arrangements can also be termed floristry. Flower arrangements can encompass trade, commerce, and production of flowers. In a broader sense, flower arrangements can also involve the handling and the care of flowers, floral design, flower delivery, merchandising and flower display. Florists who work in wholesale sell bulk flowers and any associated supplies to flower professionals in the trade
In the world, there are various forms of flower arrangements, and some are even particular to a certain culture or country. For example, the Japanese are famous for the flower arrangement that is called Ikebana, which is known for being a style that emphasizes only simplicity both in form as well as in line. The English are known for the English Garden approach to the flower arrangement. In this style, the stems of the flowers are positioned in a radial format and incorporate an excessive usage of foliage and flowers.
Another popular type of flower arrangement is called the High Style, and it is a catch-all phrase that refers to designs that are linear and contemporary. Flower arrangements that use the High Style approach are also known to incorporate tropical, exotic or special flowers like the Protea, the Anthurium and the Bird of Paradise.
Arts and Crafts
Arts and crafts is a term that is broad, and it is used to refer to both hobbies as well as activities that are associated with making things with one's own skill and one's own hands. Some types of arts and crafts have been enjoyed by people for centuries, while some have only been invented in modern times or popularizations of ancient crafts that have been specific to a certain region or geographic area. Arts and crafts can generally be learned by practically anybody, but they generally necessitate a mix of skill, patience, and even speed. Some arts and crafts have expanded in such a way to also include some flowers and flower arrangements in their presentation. People interested in arts and crafts in general, as well as arts and crafts that incorporate flowers, can usually find classes or workshops about arts and crafts in their local community centers.
Galleries or Gardens
---
Serenata Flowers offers a five-star flower delivery service in the UK – take a look at our recent special offers and take advantage of our discount codes to get fresh blooms at unbeatable prices. Free delivery in the UK from Monday to Sunday.