While most associate Easter with hot-hued eggs and cute bunnies, the religious origin of this date lies in the spring festivals of antiquity. One thing that links these symbols is what they stand for – new life. It is little wonder, therefore, that gifting Easter flowers is growing in popularity. With their soft, delicate petals and sprouting young buds, they're the epitome of spring.
Why gift flowers at Easter?
A bouquet of beautiful blooms is the perfect gift at this time of year, especially if you're gifting someone who isn't a fan of chocolate eggs. Flowers add color, warmth, radiance, and fragrance to the lives of loved ones. Being a fitting symbol for the season, they also bring cheer to any Easter Day celebration. Choose from an array of beautiful indoor plants, or opt for ones in pots that can be transferred outside in the months ahead.
Easter flowers and their meanings
When it comes to choosing an Easter bouquet, it's a good idea to do your research to ensure that any plants you purchase will be suited to the environment where you intend to place them. To provide some inspiration, we've listed a few of our favorites below…
White Easter Lilies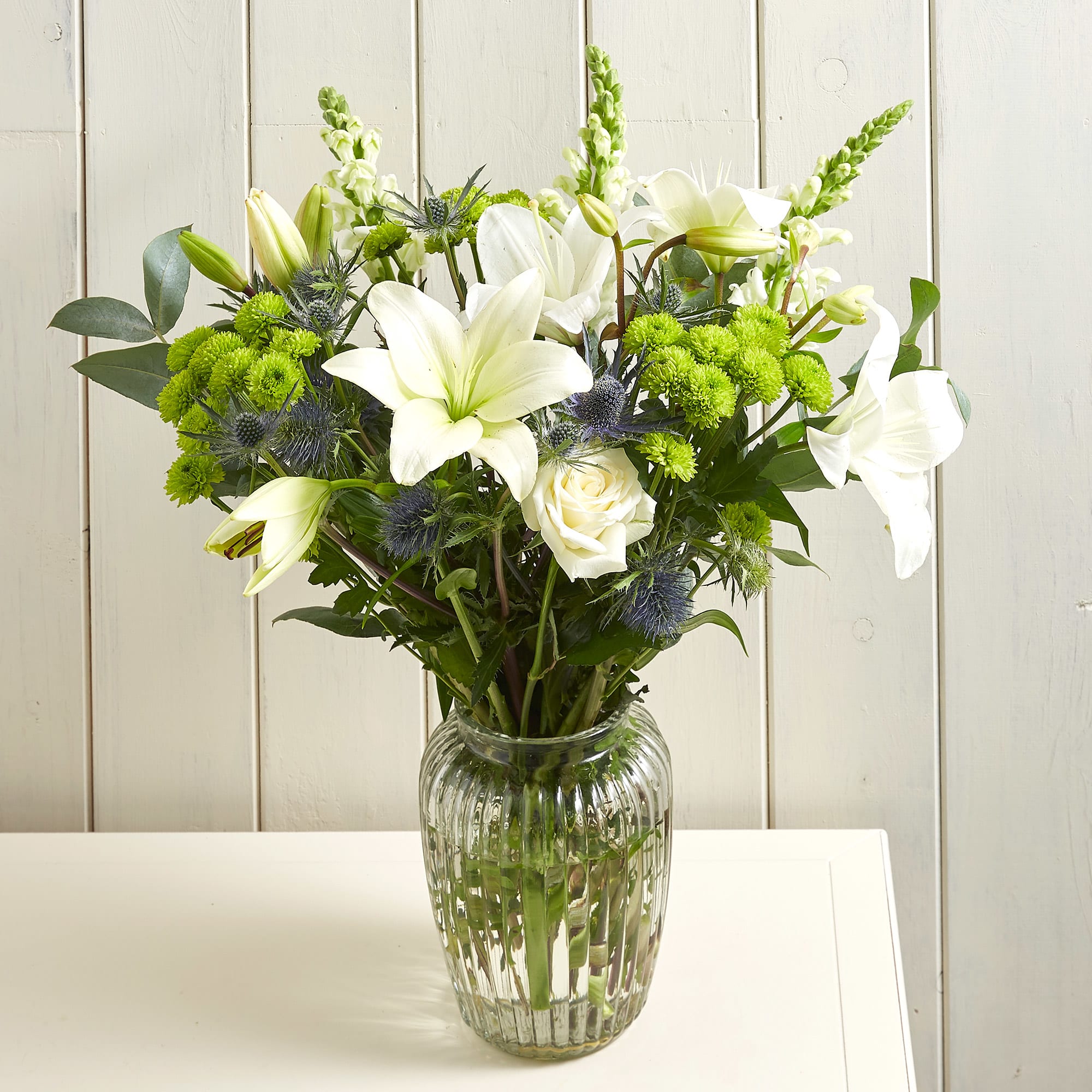 This particular bloom is an ancient symbol of the Resurrection, which makes white lilies an ideal option for Easter.
Aromatic Easter blossoms
Pretty azaleas, vibrant tulips, crisp white lilies, and peaceful daisies are all calming blooms that boast a pure scent. They guarantee to add energy to the home and are capable of bringing new life to an assortment of rooms in the household.
Tulips
Tulips are said to denote feelings of love, belief, and passion, whilst tulips are a faithful representation of Easter values. Both blooms will instill colorful energy into your home.
Azaleas
Bursting with bold colors, azaleas promise to breathe life into an otherwise dull space. They are symbolic of fragility, temperance, and passion.
Daisies
The simple daisy stands for both innocence and loyalty. These blooms are also symbolic of clarity and calmness, bringing the good tidings of Easter to those you choose to gift these blooms too.
Luxury yellow roses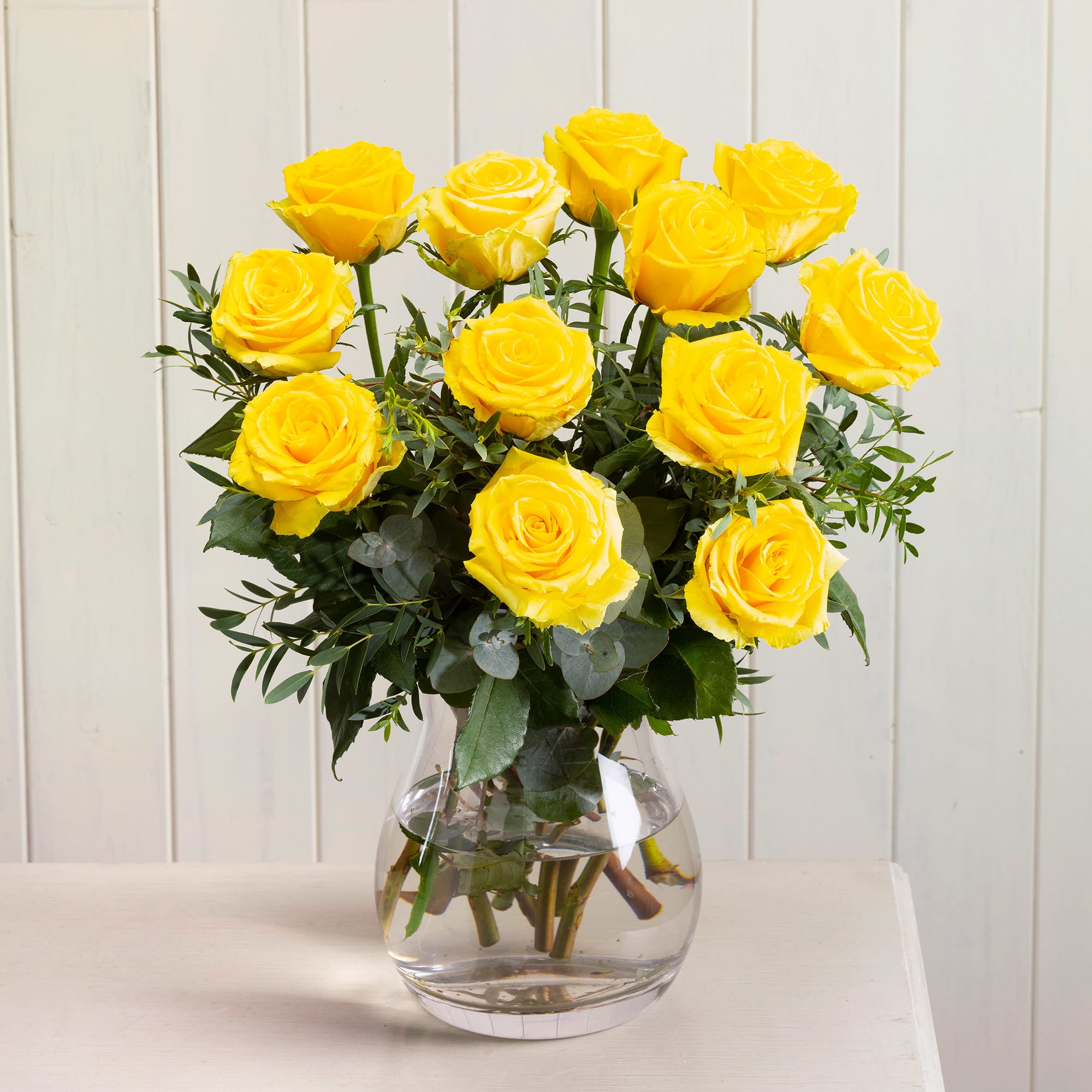 Whether you're gifting a friend or a partner, a glorious bouquet of 20 butter-colored roses that arrive in full bloom, will melt the heart of the person you send them to. They'll also add a bright, fragrant ambiance to any room in the household, be it the kitchen, bathroom, bedroom or lounge.
Yellow tulips
Turn on the high beams with a brilliant bouquet of bright yellow tulips. Serenata Flowers offer a bouquet housed in a contemporary, clear vase. They're also available for Easter delivery.
Daffodils
Bright and beautiful daffodils are synonymous with springtime. Bold, trumpet-like blooms are certain to lift the spirits of anyone you choose to gift them to, particularly when placed in a gorgeous blue jug and embellished with a pretty yellow bow, like the ones offered by Serenata Flowers.
Flower baskets
Baskets brimming with an array of yellow-hued blooms are a great option for a gift at Easter. A number of florists even offer baskets embellished with cute Easter accessories, in the shape of miniature chocolate eggs, ribbons, cuddly chicks, and fluffy rabbit toys. Sending such blooms is guaranteed to brighten up the recipient's day in an instance while welcoming the first signs of spring into their home.
---
Local And International Delivery
Flowers By Occasion And Holiday
Specialized Gift Ideas