Happy occasions deserve a proper celebration!
Whether it's a new arrival in the family, new job, new house or simply a start of a new chapter in life, toast to the changes and let your loved ones know that you are happy for them.
Adding a bottle of wine or sending beautiful flowers doesn't her either, right?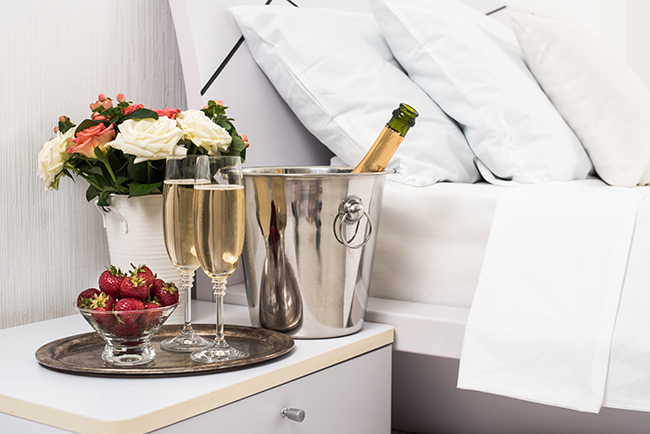 50+ Congratulations Messages
You have done remarkably well at such a young age. My best wishes are always with you.
Congratulations on finding your true love.
You very well deserve these congrats for your hard work and dedication. Congratulations on your success.
I am proud of you. You have accomplished a lot. I look forward to seeing even more blessings come to you in the future.
I look up to you as a woman of substance. Congratulations on admirable strength.
It's a pleasure to work with someone who knows how to make a friendly and inspiring work environment. I'm glad that a position opened up for you that is a great next step in your career.
Congratulations you are on your way to doing some great things indeed. Congratulations and best wishes for our new job!
You've made us all so proud. I am very happy for you.
Congratulations on your success! You have made us all proud. Keep up the good work!
Nothing can bring you more happiness than watching your grandkids fight in order to draw your attention.
Congratulations on being a grandparent!
Good work. Your hard work has truly paid off.
Try giving the world the best and you are most likely to get the best you deserve.
You deserve all the great things that are coming. Enjoy!
The key to happiness is having dreams. The key to success is making them come true. Congratulation
Congratulations on adding another feather in your cap.
You have performed extremely adequately.
Keep being awesome, and I'll keep saying congratulations.
You may build a house with your hand but to build a home, you will need to put in your heart.  Congratulations on your new home!
May your love grow stronger as you find your way through the storms of life.  Congratulations on your wedding!
Congratulations on making us all green-eyed monsters. So envious of your success. And so happy for you my dear.
You are the one who can inspire others, so you deserve this appointment. Congratulations on your new job!
I love to see good things come to good people. This is one of those times.
You deserve to be congratulated for your hard work, honesty, and utmost dedication.  Congrats and best wishes for a promising future!
You've got the right mix of dedication and enthusiasm. Keep it up!
No matter how big a crowd may be, a person like you always stands out! There's no one who has worked as hard as you have in the last years. Now your efforts effort has paid off. Congrats!
Your dedication, enthusiasm, and insight are really inspiring. I wish you many years of great achievements!
How many times do I have to tell you? Congratulations! Congratulations! Congratulations!
I love it when good things happen to good people like you.
If Oscars were given for a job well done, I'd nominate you! Congratulations for your fantastic achievement!
The highest happiness on earth is marriage. William Lyon Phelps – Congratulations!
Well done on making us proud. Your accomplishments are indeed no mean feat.
Facing challenges with strength, determination and confidence is what matters, and you have done it. Congrats!
A new job is not a new beginning it's a path to create a new ending.
I have so much pride in my heart right now. It might even be a sin.
My face has a proud smile because of you.
It's the time for recognition! Well done my dear friend.
I don't know if anyone has ever told you this before, but I think you are pretty great.
You worked hard, you deserve it, you have got it! Please accept my congratulations on this wonderful recognition of your merits.
Victorious warriors win first and then go to war, while defeated warriors go to war first and then seek to win. – Sun Tzu
Congratulations for being so balanced and focused throughout. Enjoy your success.
Congrats on your graduation! The world is waiting for you. Just keep dreaming and move on with confidence. You are soon to reach the stars!
First, they ignore you… Then they laugh and fight against you… Then you win! I knew you could do it. Congratulations for your brilliant victory!
May this success lead to a greater achievement in the years to come. Congratulations on present and upcoming successes.
Success is never final. Failure is never fatal. Courage is what counts. – Sir Winston Churchill
Congratulations on proving that hard work and honesty are indeed the best policies.
Well done! You are destined to make it big, you just didn't know it. This recognition is surely deserved and will give you an opportunity to spread your wings.
May the success that has come your way today lead you to a bigger achievement in the years to come.  Congratulations!
You are our shining star. Well done.
You've worked hard to achieve this promotion, but your efforts were completely worth it. Now one of your great desires became real! Wishing you the best of luck in your new capacity!
Congratulations on your success. but remember, Success is not final, failure is not fatal. it is the courage to continue that counts.
Congratulations on scaling new heights and setting new standards.
sources: congratulationmessages.blogspot, dgreetings.com, congratulationsto.com and wishesmessagessayings.com 
Read More Message Ideas: